Viral Gists
Surprisingly!!! Dinka Tribe Has The Tallest Set of People in The World [SEE PHOTOS]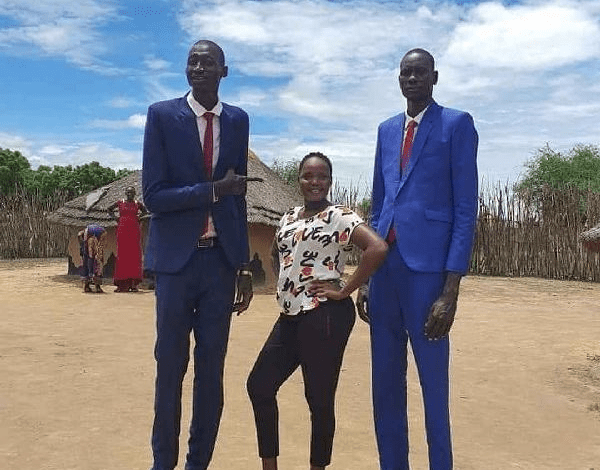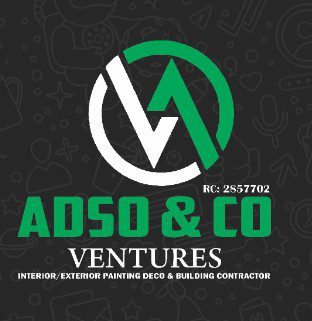 Introduction
The Dinka tribe, which is located in South Sudan, is a testament to the rich cultural heritage of the area. The residents have captured the world stage with their captivating way of life thanks to their vivid rituals, unique traditions, and deeply rooted beliefs. This article invites you to go out on a voyage of exploration as we dig into the fascinating world of the Dinka tribe and shed light on their historical origins, venerable traditions, and cultural practices.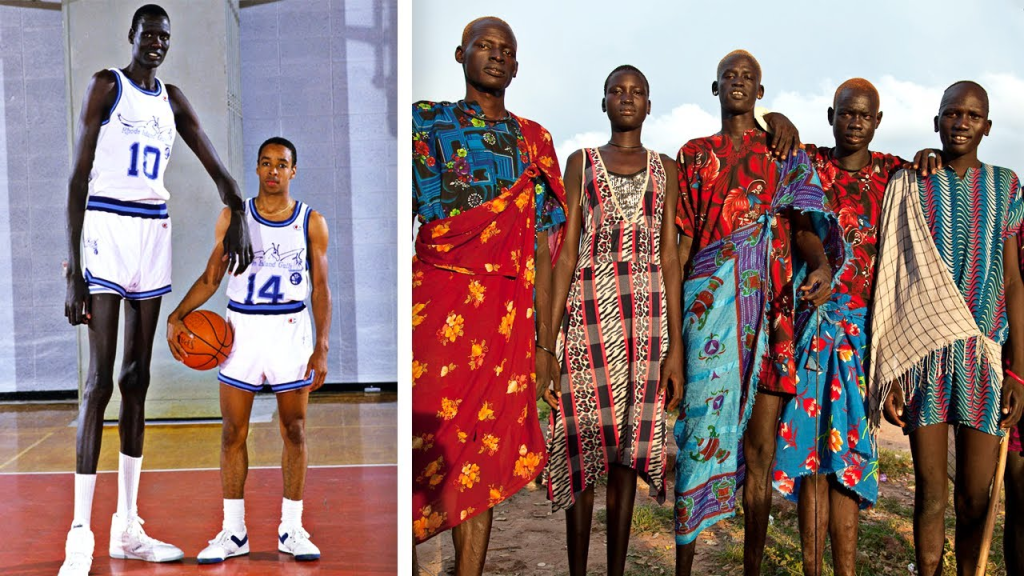 The length and width of Africa are home to a large number of tribes. The outcome is that the continent is more uniform. Do you want to know where and how tall the tallest individuals in Africa are?
The Dinka tribe, who are from South Sudan, are the tallest people in Africa. For males, their average height is 6 feet, or 1.83 meters, while for women, it is 5 feet, 10 inches, or 1.78 meters.
Historical Origins
The migration of the Dinka tribe to the vast plains of South Sudan may be traced back many years. The Dinka people, whose presence in the area predates the entrance of colonial powers, are said to be derived from ancient Nilotic tribes. They have developed a strong connection to the land through many generations, and their primary sources of income are farming and cattle raising.
Cultural traditions
The Dinka tribe's cultural traditions are intricately woven into the fabric of their daily life, helping to define their unique identity and generating a strong feeling of social cohesion. Their elaborate body decoration is one of their culture's most remarkable characteristics. Both men and women use vibrant designs to decorate their bodies, using natural dyes and pigments found in the area. These intricate ornaments not only reflect aesthetic attractiveness but also represent important rites of passage and milestones in life.
Livestock rearing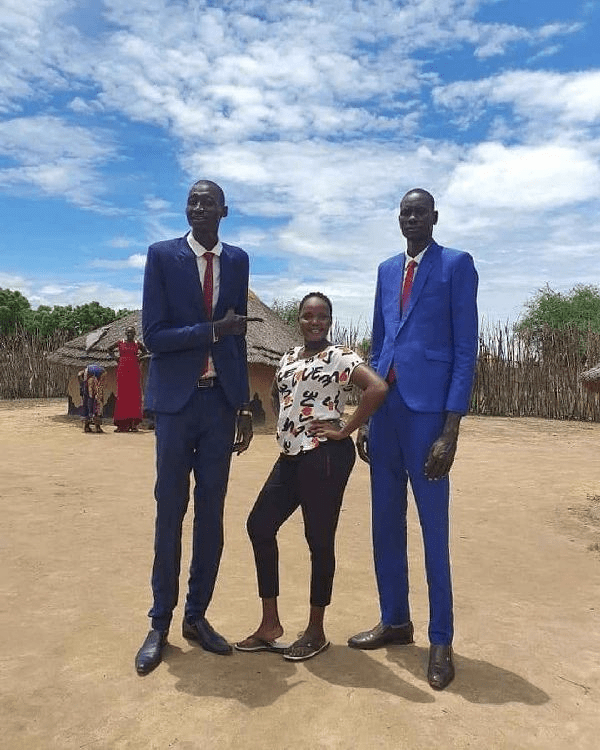 For the Dinka people, livestock has a special place in their world, serving as a representation of wealth, power, and status in their society. Both their way of life and the fabric of their culture are woven together through cattle rearing. Cattle are tightly woven into a variety of rites and ceremonies from birth to death, representing the tribe's deep spiritual bond with these beautiful animals.
songs, Rhythms, and Celebrations: The Dinka tribe is well-known for its vivacious songs and alluring dance styles, pouring joy into their celebrations and social gatherings. Drums and flutes are common traditional musical instruments that go along with rhythmic dances that tell stories of bravery, love, and community ties. The Dinka people may gather, display their skills, and strengthen social bonds through celebrations like wrestling contests and harvest festivals.
Gender Roles and Kinship Structure
Based on gender roles, there is a clear division of work among the Dinka tribe. Men are largely responsible for herding livestock and protecting the community, while women take care of household duties and raising children. Despite these differences, both genders greatly contribute to the tribe's general well-being and promote a harmonic balance in daily life.
But surprisingly, as tall as these creatures are, they are not ranked among the top 10 of the world's tallest people on Earth. Check the world's top 10 tallest countries on the planet HERE
Challenges & Cultural Preservation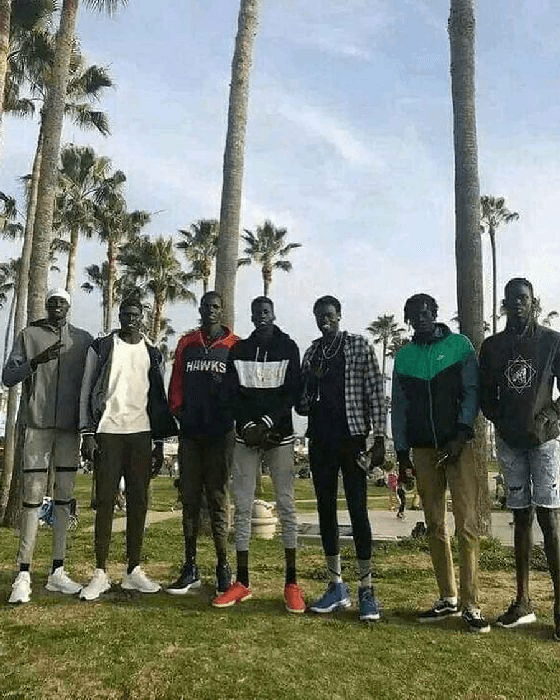 The Dinka tribe faces several difficulties in the contemporary day, just as many indigenous civilizations do. Threats to their time-honoured way of life include rapid urbanization, political unrest, and climate change. However, committed attempts are being made to protect their cultural legacy via community projects, education, and the preservation of their extensive oral history. These initiatives aim to make sure that the next generations may accept and honour the history of the Dinka people.
The South Sudanese Dinka tribe is a live example of the strength of culture, resiliency, and the deep bond between people and their environment. The Dinka people have developed a unique identity via their fascinating rituals, jubilant festivities, and unyielding spirit that never fails to inspire and enthral. We develop a great respect for the complex tapestry of human life that exists in our world by exploring their historical journey, cultural customs, and difficulties they face. The Dinka tribe's ongoing history serves as a moving reminder of the crucial need of preserving and valuing cultural variety for future generations.
SEE PHOTOS BELOW;