"The Level Of Ungratefulness Is Alarming … Have Learnt My Lesson."- Davido Tweets Again Over Dammy Krane's Debt Allegation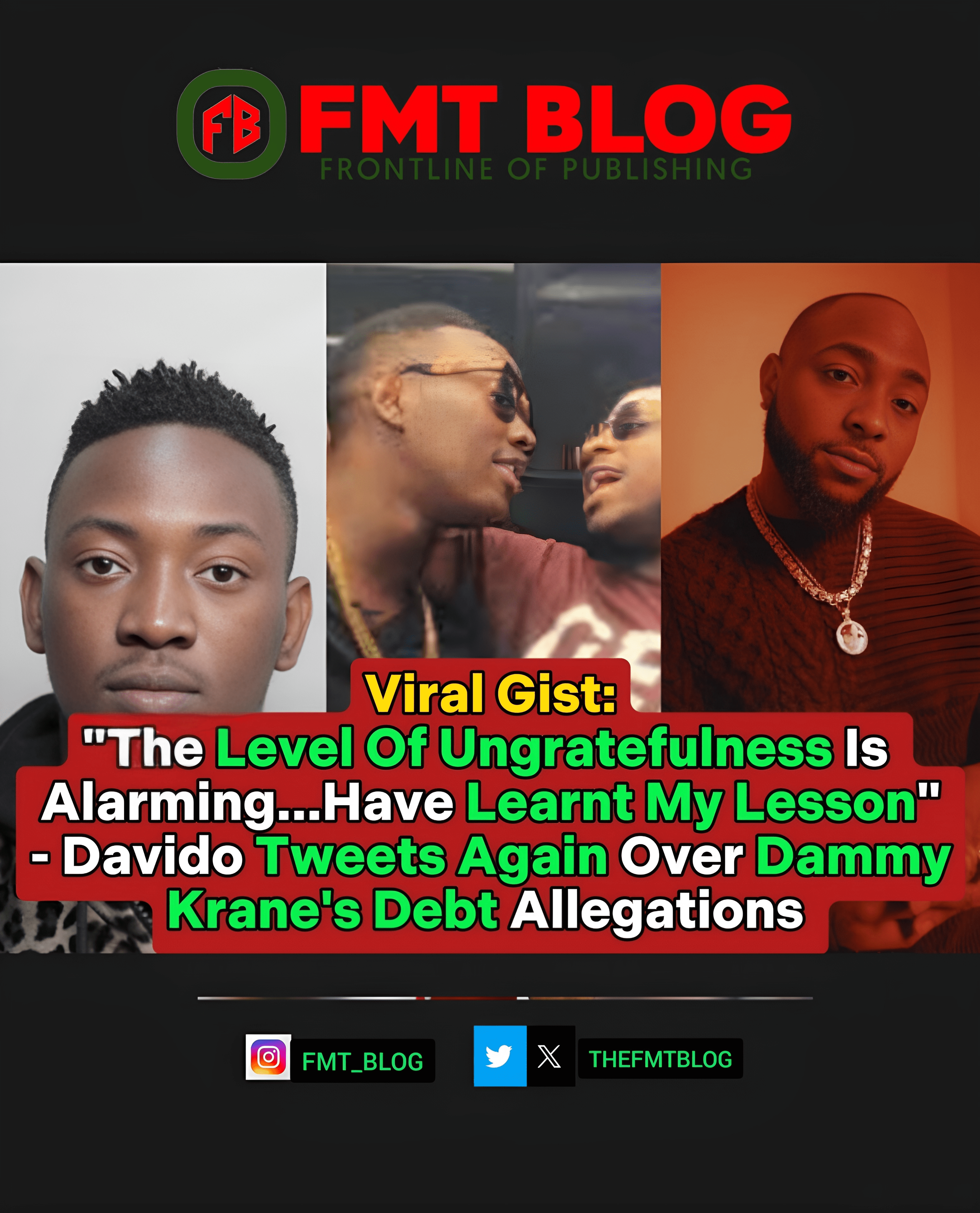 Davido had some things he wanted to air after Dammy Krane's debt allegation against him.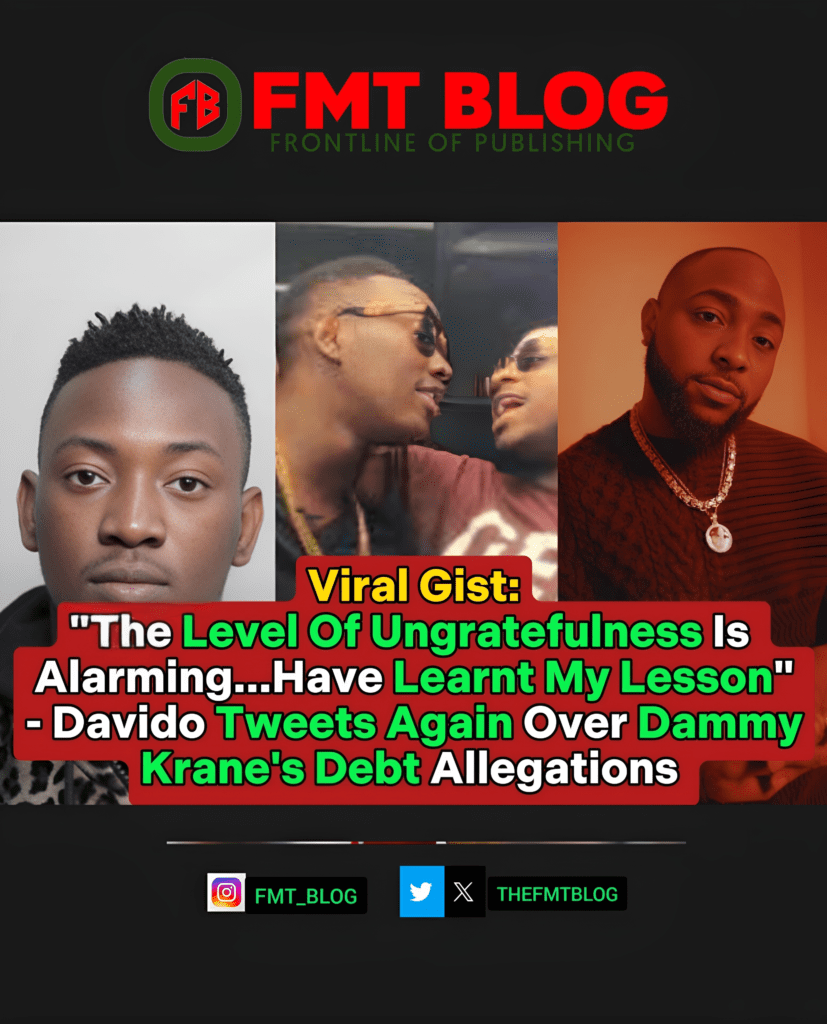 Dammy Krane started pulling Davido again earlier today. He said that royalties are what Davido owes him. Then he talked about having a breakdown and what he thought Davido owed him.
In response, Davido informed Dammy Krane that royalties for the 3 verses he contributed to his song nine years before still owed him.
He also admitted to Dammy that he owed him money for the food and lodging he received while residing in his Atlanta home, If you missed the gist click here .
READ ALSO- "I Didn't Get Paid For My 3 Verses I Gifted Your Dead Career"- Singer Davido Knocks Dammy Krane
It seems Davido is really surprised by the allegation as he tweets yet again saying "The level of ungratefulness is alarming … lesson learnt." 
He added, "STREET NO GET MEMORY."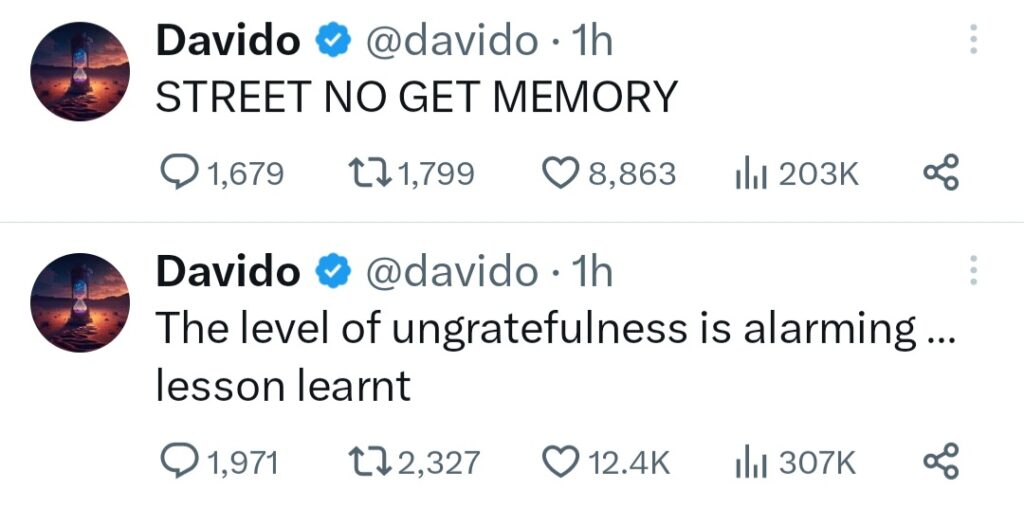 Drop comment below 👇
READ ALSO 👇