Viral Gists
The Stray Bullet That Killed My Two-Year-Old Son Came Far Away From My Wife's Shop-Father Counters Initial Claims (VIDEO)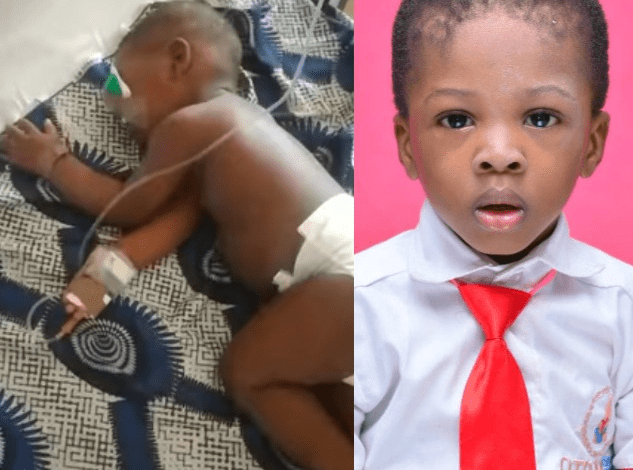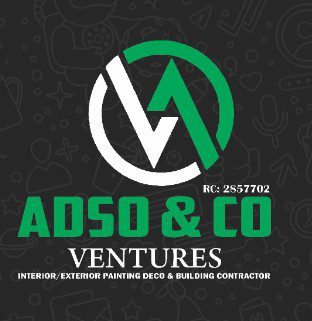 The Stray Bullet That Killed My Two-Year-Old Son Came Far Away From My Wife's Shop
Fidelis Omorhina, the father of the two-year-old boy, Ivan Omorhina, who was allegedly shot dead by operatives of the National Drug Law Enforcement Agency NDLEA Okpanam in Oshimili North Local Government Area of State, has stated that his wife's shop is far from where the bullet was fired.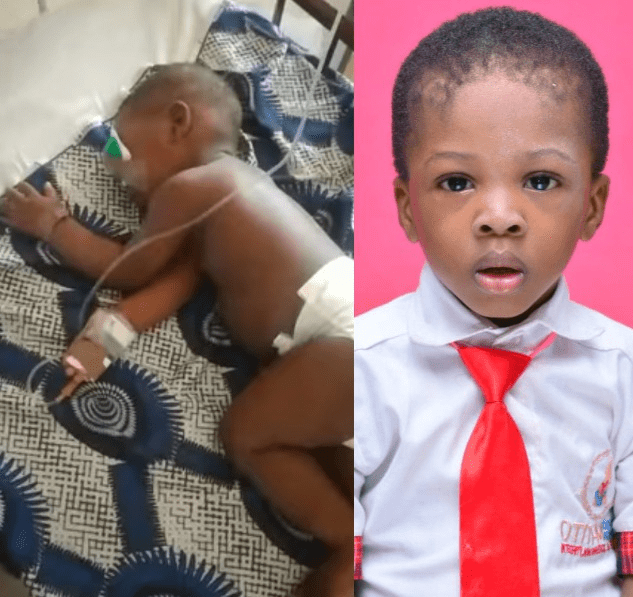 In an interview with activist Marvin Mordi, the unhappy father said that his family pattern is for him to pick up his children from school and then drop them off at his wife's business, and then in the evening after work, he returns and picks up everyone to their home, which are just five minutes apart.
Fidelis said that on the day of the event, he had dropped off his two boys with their mother and had departed when he got a panic call from his wife requesting that he return soon because something horrible had occurred. He said that he raced out and was on his way to his wife's store when he got another phone from her requesting that he meet them at the Federal Medical Centre.
READ ALSO- OH! NO! Another Country Bans Nigerian Passport Holders Over Drugs and Fraudulent Activities – FMT BLOG (femotech.com.ng)
''I went to their school to take them and decided to take them to the shop. That is how we normally do it. I will keep them there and whenever I am done with whatever I am doing in town or in the office, if I am going home I will pick them up. I dropped them there at about 4.30 to 5pm. Immediately I dropped them, they went upstairs to meet my wife and then I left. My house is just five minutes away from the shop. Immediately they just opened the gate to my house, my wife called me,Babe come back. It's like she doesn't even know where the bullet came from but it came from afar because there was no sign within"
He said that when he got to his wife's business, he was informed that several NDLEA agents had been to their neighbourhood to raid a narcotics joint.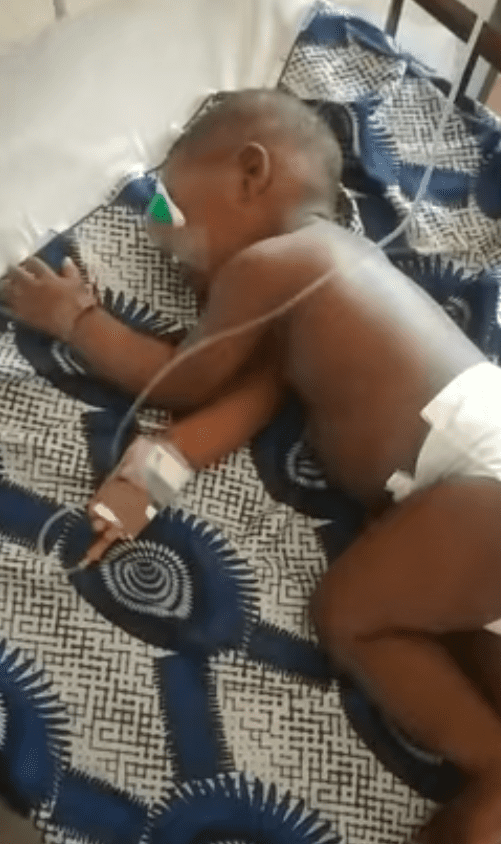 He said that while listening to a description of what occurred, he saw the NDLEA vehicle and promptly approached them, informing them that a stray gunshot they fired had struck his kid.
The distressed parent said that he took the initiative to activate his phone camera in order to document his contact with them. He stated that he was harassed by anti-drug operators who pointed their guns at him while kicking him and recording them. He said the cops then got into their patrol vehicle and drove away.
Omohrina said that it was at this time that he decided to follow them.
He denied NDLEA authorities' assertions that his kid was killed by an accidental firing. The bereaved father further said that his second son, who sustained an eye injury during the event, was brought into the theatre at 12pm on Thursday, July 13 and did not leave until 12 am on Friday, July 14.