Things You Shouldn't Do For A Woman You Are Not Married To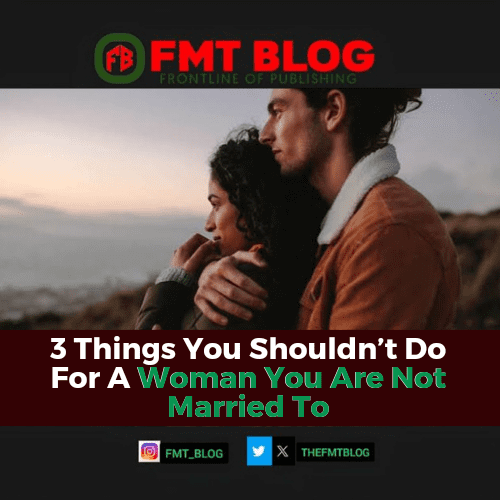 ~ Things You Shouldn't Do For A Woman You Are Not Married To
Love often leads us to behave irrationally, revealing our capacity for unexpected actions when we're in its grasp. While expressing love and support for our cherished ones is important, there are boundaries to consider, regardless of the depth of our affection.Supporting someone's education, for instance, should come from a place of genuine kindness. This approach maintains realistic expectations and leaves options open. Investing in someone's education with the aim of marriage can lead to heartache if they choose to part ways.
It's also wise to be cautious with expenses. Any financial commitment that lacks a reasonable return can be burdensome. When not married, it's advisable not to bear the entirety of someone's financial burdens.
While taking care of a loved one is essential, excessively assuming all financial responsibilities can blur the lines between affection and dependency.
Allowing a partner to move in without being legally married may seem convenient but can lead to complications down the road. It's often wiser to keep separate residences until a legal commitment is made.
Love can drive us to be generous, but it's crucial to approach financial support with care and clear boundaries, particularly when the relationship is not legally binding. Effective partnerships require open communication and mutual understanding to thrive.
Drop comment below 👇
READ ALSO 👇