Viral Gists
Tragedy As 4 Siblings Die After Being Crushed By Building Collapse In Enugu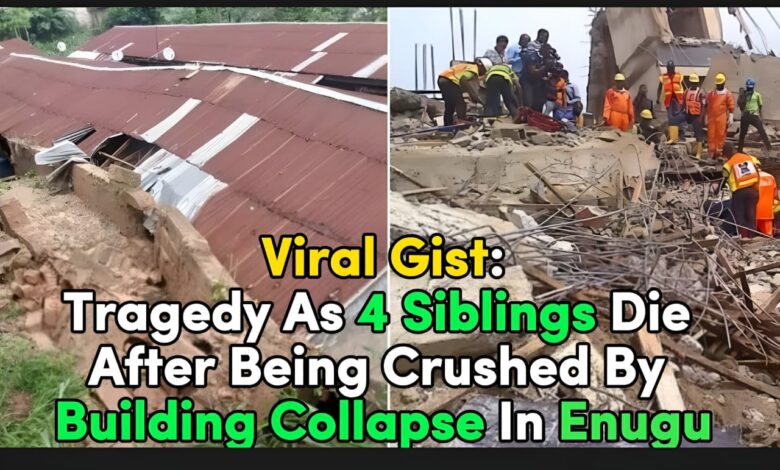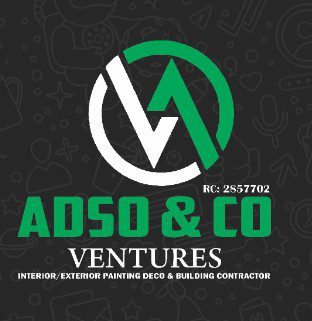 4 Siblings Die After Being Crushed By Building Collapse In Enugu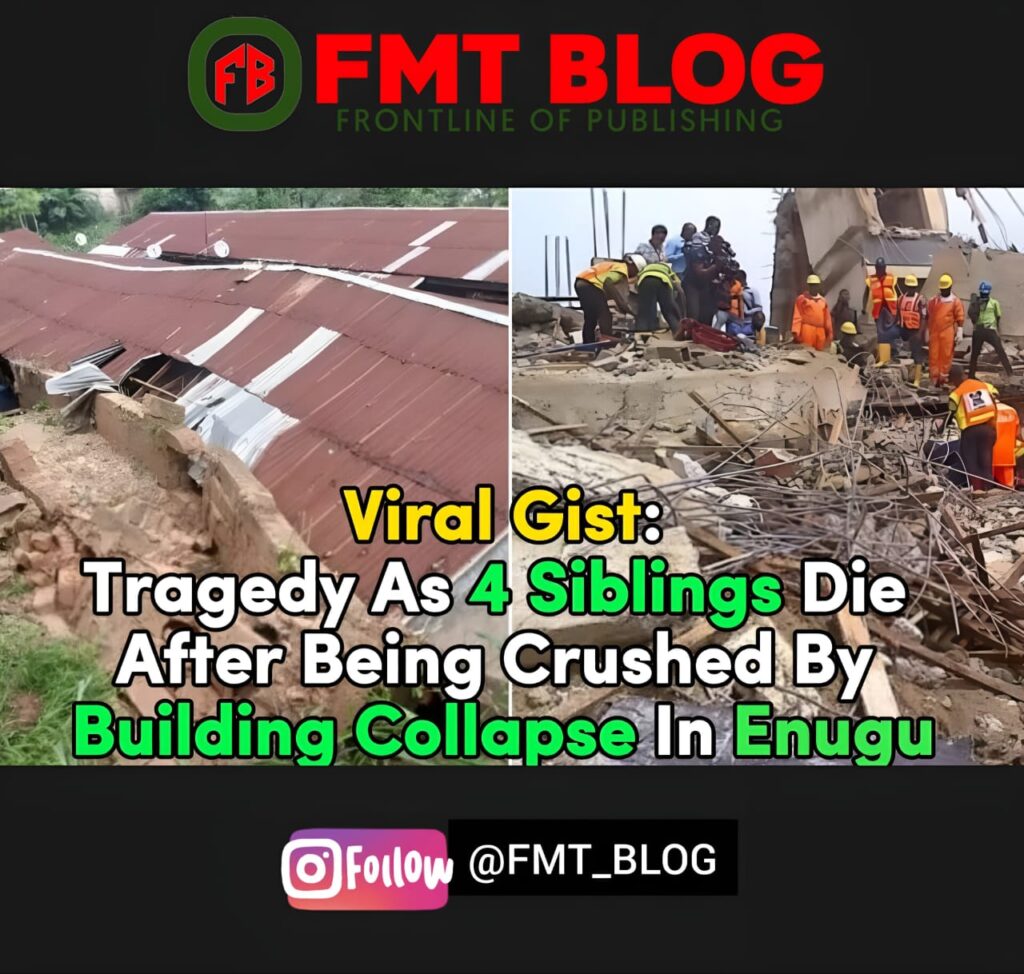 Four siblings died after being crushed by building collapse at Mgbemena, Coal Camp, Enugu North Local Government Area of Enugu State.
The incident occurred on Friday, September 1, 2023, around 8:00 pm.
READ ALSO- "You Can't Owe Me N1M And Then Block Me. Pay Your Debt"- Sarah Martins Drags Bestie, Judy Austin
It was confirmed that the deceased siblings ranged in age from eight to fifteen.
The bungalow building collapsed on Friday night at about 8 pm after a downpour, according to Uche Anya, chairman of the Enugu Capital Territory Development Agency (ECTDA), who confirmed the occurrence after visiting the scene of the collapsed structure on Saturday.
He said that although the building had animal husbandry approval, it had been converted to housing.
The ECTDA chairman disclosed that there were 44 rooms in the complex, housing roughly 200 people while noting that it was unfit for human habitation.
"We arrived at the location right away after receiving the intelligence. In this incident, four kids died.
"Danger was just waiting to happen. It was not very careful to build that.
"People shouldn't have ever been allowed to live there. In reality, visit the area to observe.
"It appears that they claim to be engaged in animal husbandry and poultry there, but it was discovered that 44 of the rooms are occupied by people, indicating that there must have been more than 200 people living there at one time.
Anya continued, "The fence line was completely unacceptable; nobody does that, and regrettably, the people we lost in that tragedy were innocent children; it is very painful."
The chairman declared that the organization would keep the public informed about the need to live in a more supportive environment to prevent a repeat of the terrible situation.
He said that under his direction, the agency's compliance team would guarantee that buildings built by contractors and landlords properly follow the approval plan.
Residents of the block and four additional buildings adjacent to the incident's scene received instant quit notices from the ECTDA.