Viral Gists
Video as Nak3d Woman Stepped Out Of Her Car, Opens Fire On A Busy Bridge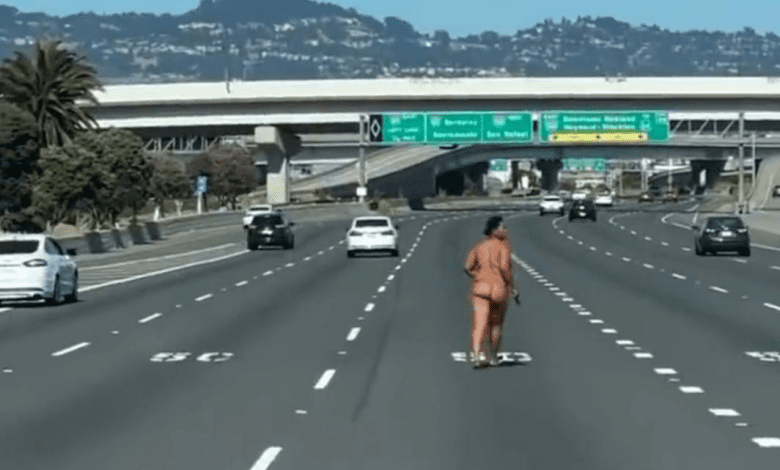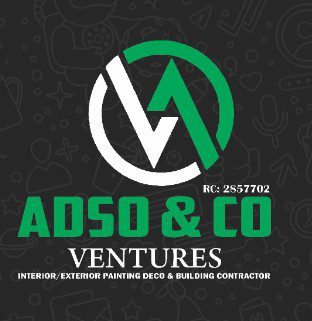 According to authorities, a nak3d woman in California, USA, stepped out of her car on one of the country's busiest bridges and began discharging a revolver.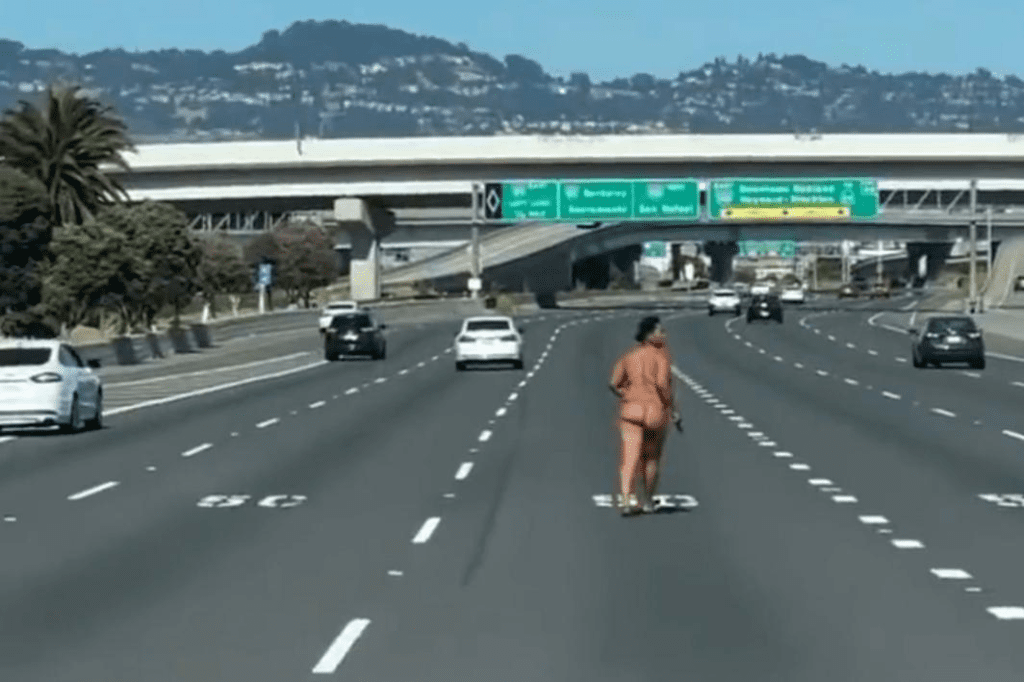 According to the California Highway Patrol, the unusual scenario occurred during rush hour on the San Francisco-Oakland Bay Bridge on Tuesday, July 25.
READ ALSO- "Security Waited Outside OnlyFans Model, Courtney Clenney's Apartment And Did Nothing Until She Stabbed Her Nigerian Partner To Death"- Lawyer Claims (Gory Photos) – FMT BLOG (femotech.com.ng)
According to investigators, the woman pulled over in the middle of her lane, got out of her car with a knife, and began shouting at other drivers.
According to authorities, She got back in the car and drove to Oakland, but she stopped at a toll plaza and exited the car again, this time with a gun and no clothing.
Around 4:40 p.m., a vehicle contacted 911 to say that another driver had pointed a pistol at them on the I-80 bridge that crosses the San Francisco Bay, according to police.
According to authorities, the unidentified nude lady turned around and began shooting indiscriminately at the occupied automobiles behind her.
According to police, she was seen on film going down the shoulder and discharging her firearm into the air before authorities arrived and convinced her to lower her weapon, allowing her to be taken into jail without incident.
Fortunately, no injuries were recorded, and the suspect's reason was unknown at publication.
According to authorities, she was taken on a mental health hold in a nearby hospital and will be arrested on specific crimes when she is released.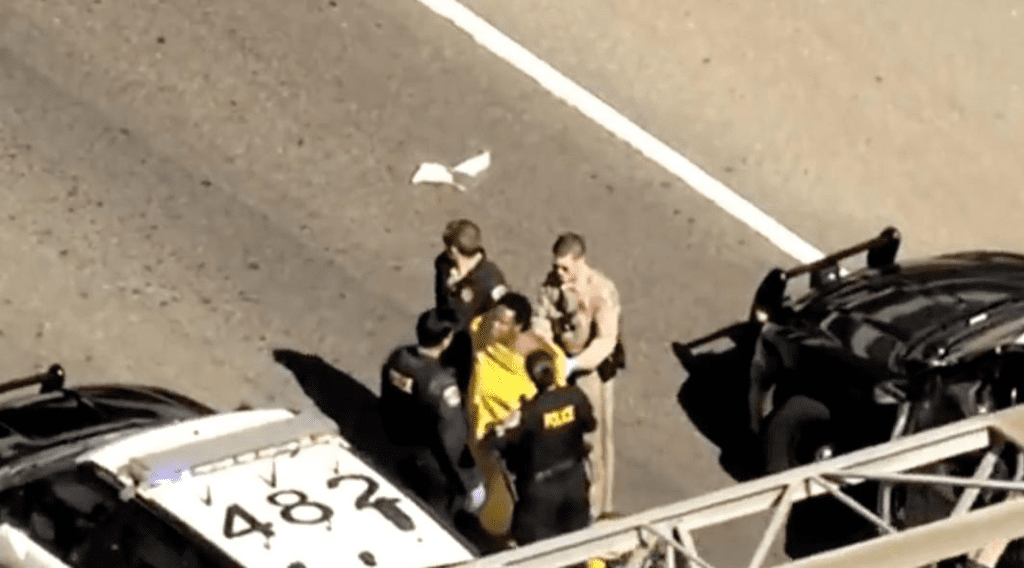 View the video below;