Why We're Yet To Exhume Mohbad's Body- Lagos State Police Command Finally Reveals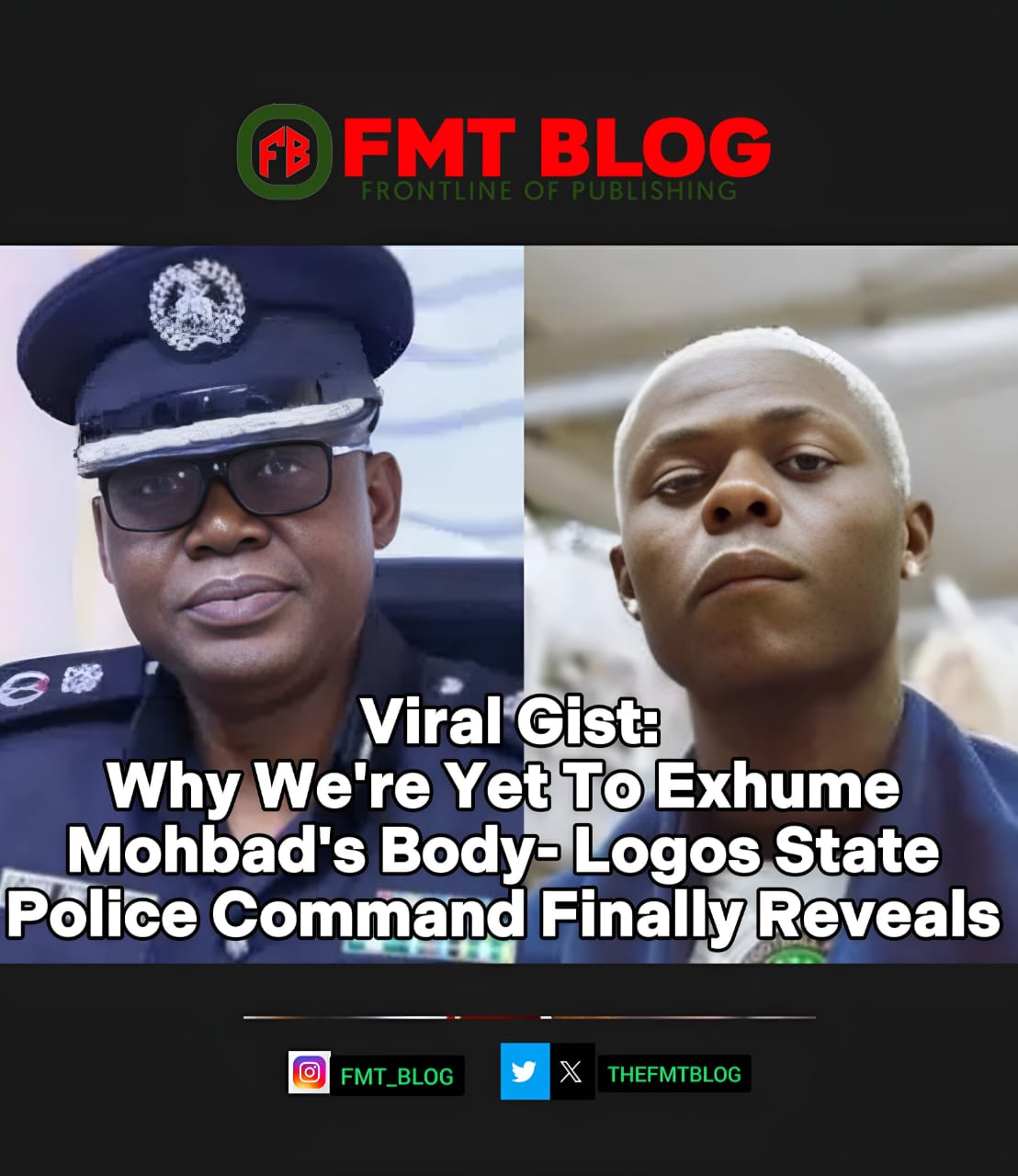 Police Explain Why Mohbad's Body Hasn't Been Exhumed For An Autopsy.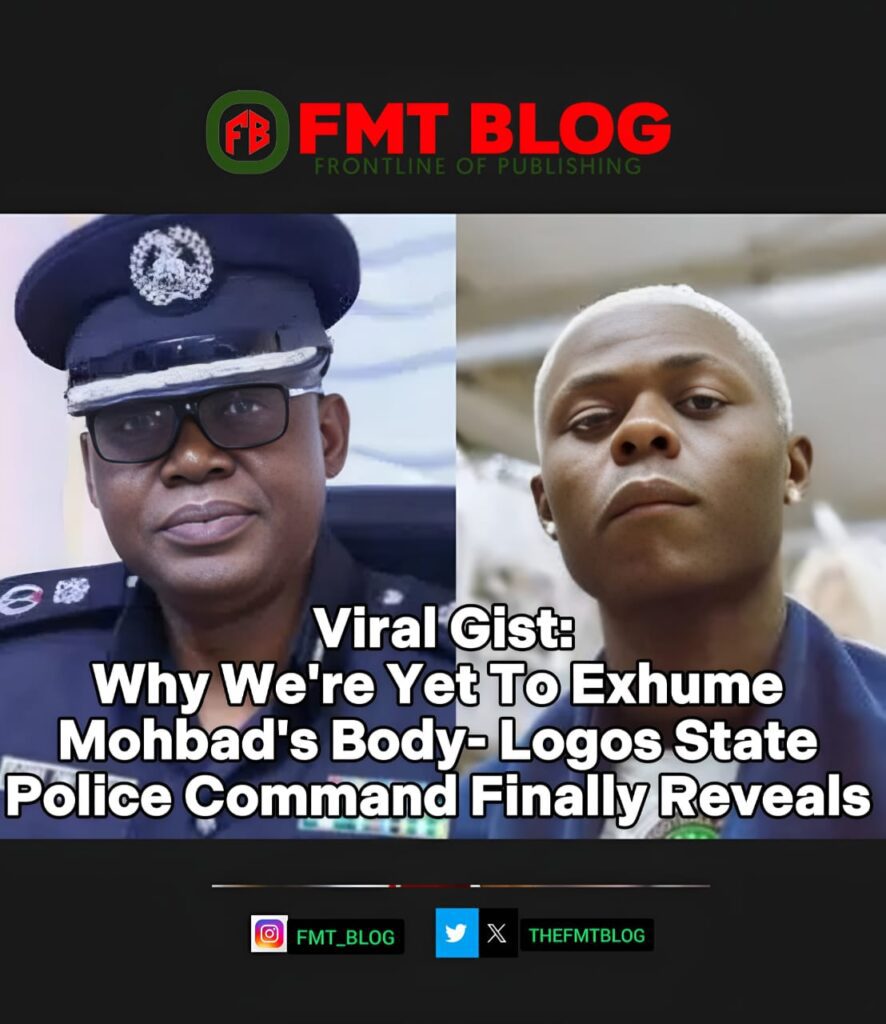 The Lagos State Police Command has finally released information regarding the late Mohbad's body, which has yet to be excavated for an autopsy, among other things.
A police source told Linda Ikeji's Blog (LIB) on Tuesday, September 19, that the state command is waiting for paperwork to be completed with the state Ministry of Health, which would be part of the investigation process.
Mohbad's body will be exhumed on Wednesday, September 20, or no later than Thursday, September 21, for an autopsy, according to the source.
READ ALSO- Mohbad's Father Planned To Bury Him Midnight On The Same Day of His Passing, But I Intervened- Ikorodu Landlords' Leader Reveals (VIDEO)
Mohbad died on September 12 under dubious circumstances. He was laid to rest the next day, September 13.
Following the shocking findings that he was hounded and attacked while alive, Nigerians have requested that an autopsy be performed.
On Monday, September 19, the Lagos state police command formed a 13-man team to conduct a thorough inquiry into the circumstances surrounding his death.
The committee will submit its report in two weeks.
Read Reactions from Netizens below;
n_a_t_h1: These people are joking with us, Moh body has spent 7days 6ft down already, decay process has begun From three to five days after death, the body will begin to bloat from gasses produced from internal decomposition. The body could actually double in size and turn a greenish color. Extremely unpleasant and long-lasting odors called putrification begins. Blood and foam will begin to seep from the mouth. Insects often contribute to decomposition in this stage.
Stage Three: Decay Active decay begins in the period between a week to 10 days following death. Fluids evacuate from the body's orifices and muscles and other soft tissues begin to liquefy. Teeth and nails will fall out in the coming weeks and as the body liquefies, it will lead to a reduction in insect activity. The body will turn from green to red.
There's no time to waste as decomposition reduces the accuracy of the autopsy results. #justiceformohbad
nene_george: Police has started their magomago. Someone is behind this. Arrest everyone including the IGP.
iameniolamyde: Wasn't it meant to happen yesterday ? These people better not be political about this thing . We won't agree.
ewalagos_fh:  Na baba Mohbad I blame…. I'm still yet to understand why he rushed that burial… Olohun a dajo!
officialblessingmarshal:  Mohbad papa rush bury am still rush seal the Grave🤦‍♀️I wonder where he's rushing to😡this case is both physical and spiritual and his father is also a suspect.
officialblessingmarshal: Mohbad papa rush bury am still rush seal the Grave🤦‍♀️I wonder where he's rushing to😡this case is both physical and spiritual and his father is also a suspect.
h_a_r_d_machine: The police knows exactly what they're doing,they won't exhume him that's why they're wasting time so the body can decay further……Naira and sam Larry has a huge political backup,and I just pray God gives justice to Mohbad,because I have no faith in the government or police!!!
Drop comment below 👇
READ ALSO 👇