I Wasn't Happy With Mohbad Because He Didn't Build A House, And His Wife's Family Controlled Him Not To Send Me Money"-Mohbad's Father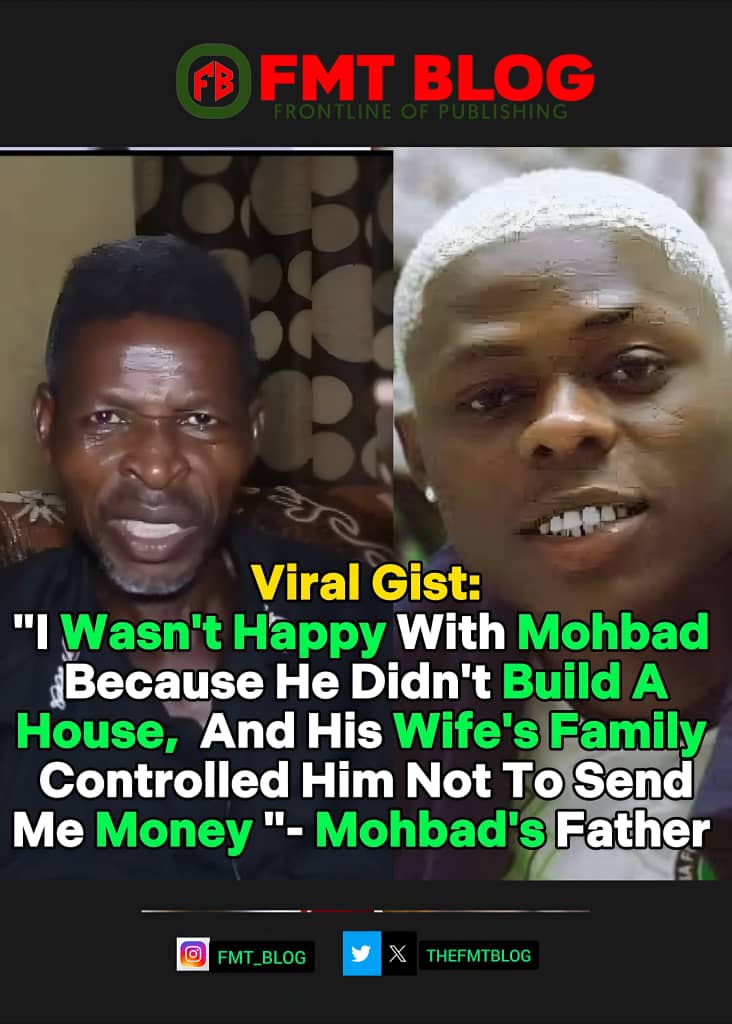 I Wasn't Happy With Mohbad Because He Didn't A House, And His Wife's Family Controlled Him Not To Send Me Money"-Mohbad's Father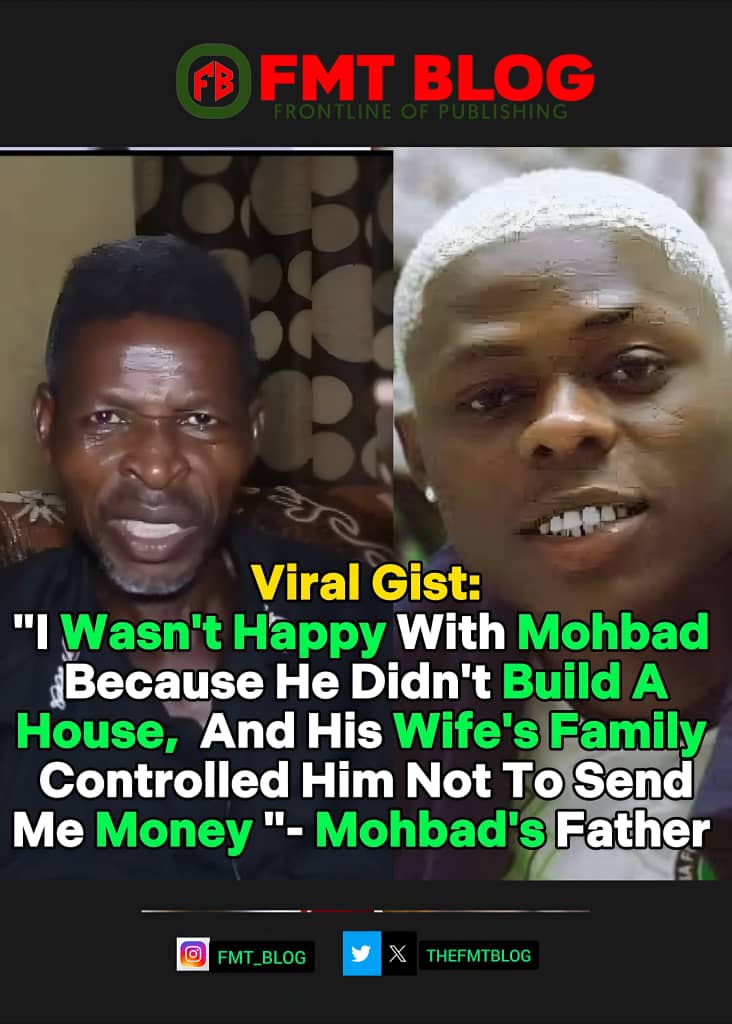 Mr. Joseph, Mohbad's father, said that his son never once handed him money since his wife's family was always present to prevent him from doing so for our family.
READ ALSO- Why We're Yet To Exhume Mohbad's Body- Lagos State Police Command Finally Reveals
He went on to say that he would never be able to afford even one bag of bricks or cement in his entire life. Mohbad's father further added that while praying for his late son, Mohbad, his wife forbade him from using it.
In his words;
"His wife and her family members that were controlling him never allowed him to transfer money to me. They used jazz on him. He was always giving excuses. My son loved me so much. He was my best friend and partner. We did everything together and we composed some of his songs together. I am also a musician. He didn't drop any album without telling me. He promised me he would eventually go back to gospel music later in life"  
I made a special prayer for my son on how he will use his glory for a long time, I was led by the spirit to make a prayer water for him in a keg. I knew he was a busy man so I called the wife to be reading Psalms inside the water and pour some inside his bath water and when the prayer water is about to finish, they should be topping it up. Later they said the wife's mum told them I was in a secret cult so they left that prayer water in the old house they rented and moved to a new house. On Tuesday at about 4pm, they called me he passed away…They refused to use the water I gave them"
"Mohbad was a merciful child who was always encouraging me. The last money he gave me was N20,000 on Saturday to buy fuel. I wasn't happy with him because he didn't build a house and the new house he moved to was rented so I didn't visit him."
Drop comment below 👇
READ ALSO 👇