Women's Health- Nigerian NGO, 'Love For Health' Tackles Prevailing Natal Menace, Caters For Over 1200 Girl-Child (PHOTOS)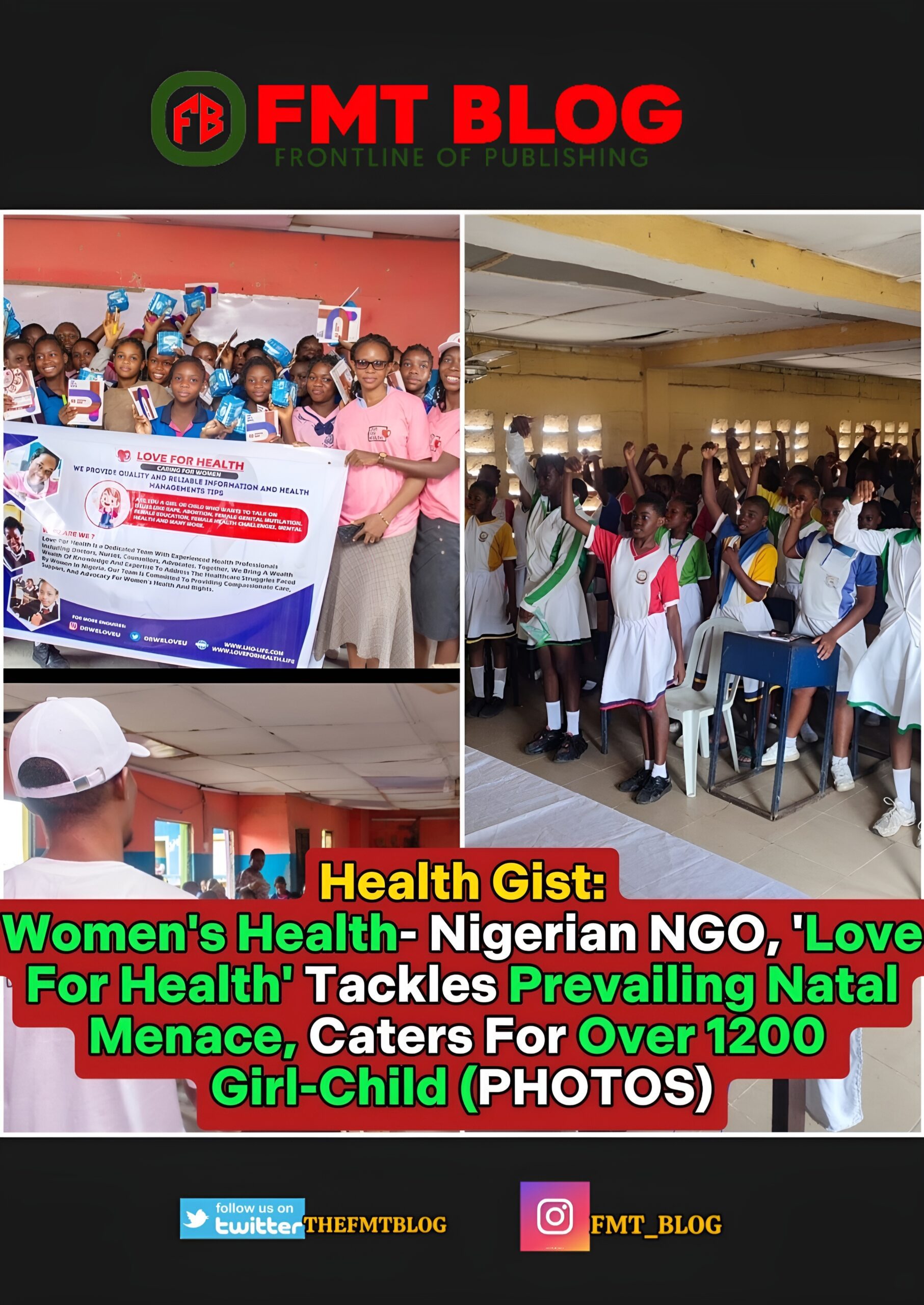 Nigeria is confronted with a severe challenge of maternal and women's Health. The numbers highlight the critical need to tackle these menace.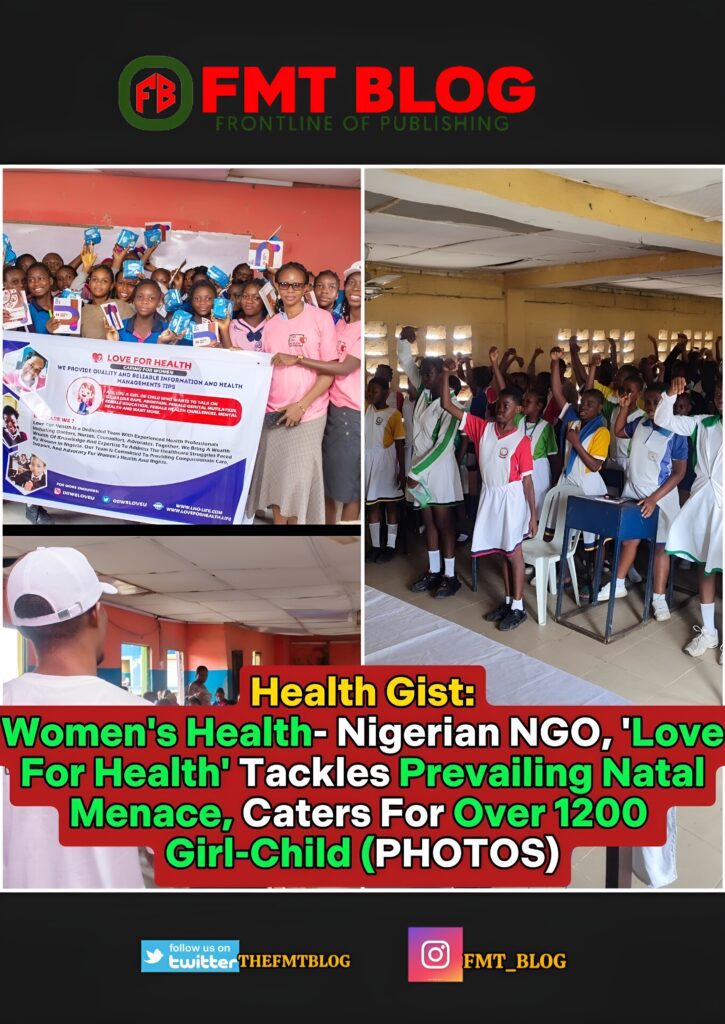 According to the World Bank, Nigeria has 512 maternal deaths for every 100,000 live births. These statistics suggest that expecting moms are at a higher risk during childbirth.
UNICEF statistics show that Nigeria contributes significantly to the global burden of maternal and child mortality each year, with around 58,000 maternal deaths and 700,000 infant deaths.
The World Health Organisation (WHO) research shows just 39% of Nigerian newborns are attended by qualified health staff, indicating a critical need for increased access to prenatal and maternal healthcare.
In light of these health issues, Love for Health, a well-known non-governmental organisation (NGO) dedicated to women's Health and empowerment, has successfully exceeded 1200 outreaches across Nigeria.
Love for Health (LHO), founded in 2008 by the visionary Dr. Haroun Yusuf, is dedicated to providing comprehensive healthcare services such as clinical care, reproductive health support, prenatal services, mental health assistance, and more, all while championing the cause of gender equality and the abolition of gender-based violence.
LHO's purpose is based on the notion that every woman, regardless of income, deserves access to high-quality treatment and support. The group has made enormous advances in its outreach activities, impacting the lives of countless women and children, thanks to its unwavering devotion to this cause.
Among the recorded outreaches are:
Almighty Rolex Secondary School, Lagos, Nigeria: At this ceremony, 210 girls were given important souvenirs such as period pads, exercise books, and writing supplies. These goods are critical for assuring young girls' access to education and promoting menstruation health. This even happened in June, 2023.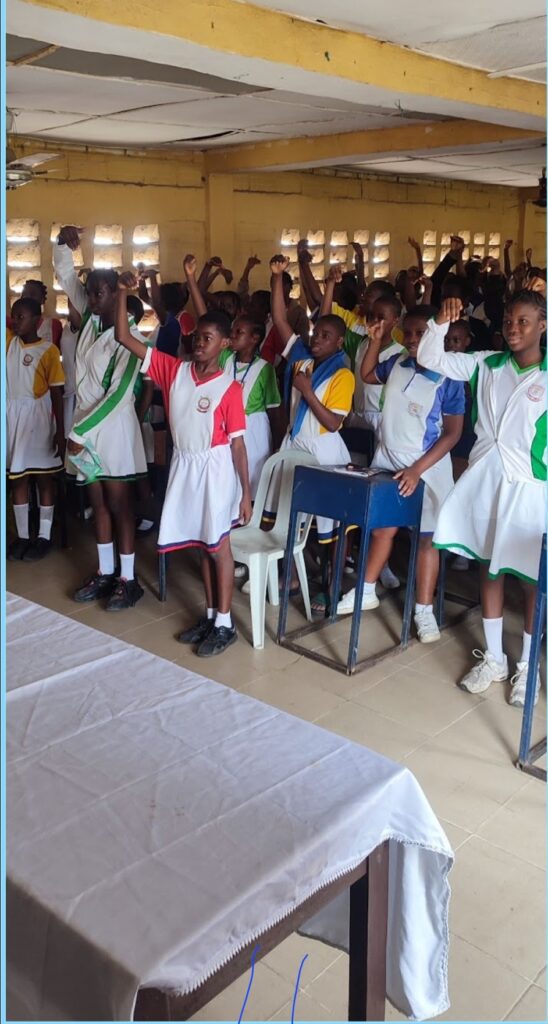 Unita Hospital and Maternity: In October 2023, LHO gave monetary presents to six ladies to help them with various elements of their lives.
Pivic Group of Schools, Lagos, Nigeria: During this outreach, 87 girls received gifts and souvenirs, further empowering and encouraging young women in Nigeria's educational ambitions. Dr Haroun Yusuf has also personally delivered over 500 free consultations and provided cash assistance to over 400 people, both online and offline. This also took place in June, 2023.
A Look Into The Future
This milestone's significance cannot be emphasised. Love for Health's goal is to undertake 100,000 outreaches in a single year and one million outreaches over the next ten years.
LHO has established a devoted and experienced team of health workers who are passionate about making a difference in the lives of women and children across Nigeria to achieve this lofty aim.
As Love for Health expands its reach and influence, it stays committed to women's Health, empowerment, and the abolition of gender-based violence.
Dr Haroun Yusuf and his staff at LHO are true advocates of the cause, and their recent achievements demonstrate their unrelenting commitment to improving the lives of Nigerian women.
Drop comment below 👇
READ ALSO 👇