Viral Gists
'You're Lucky Because You Get to see Burna Boy and Rema- Bill Gates shares daughter's Response to his visit to Nigeria (Video)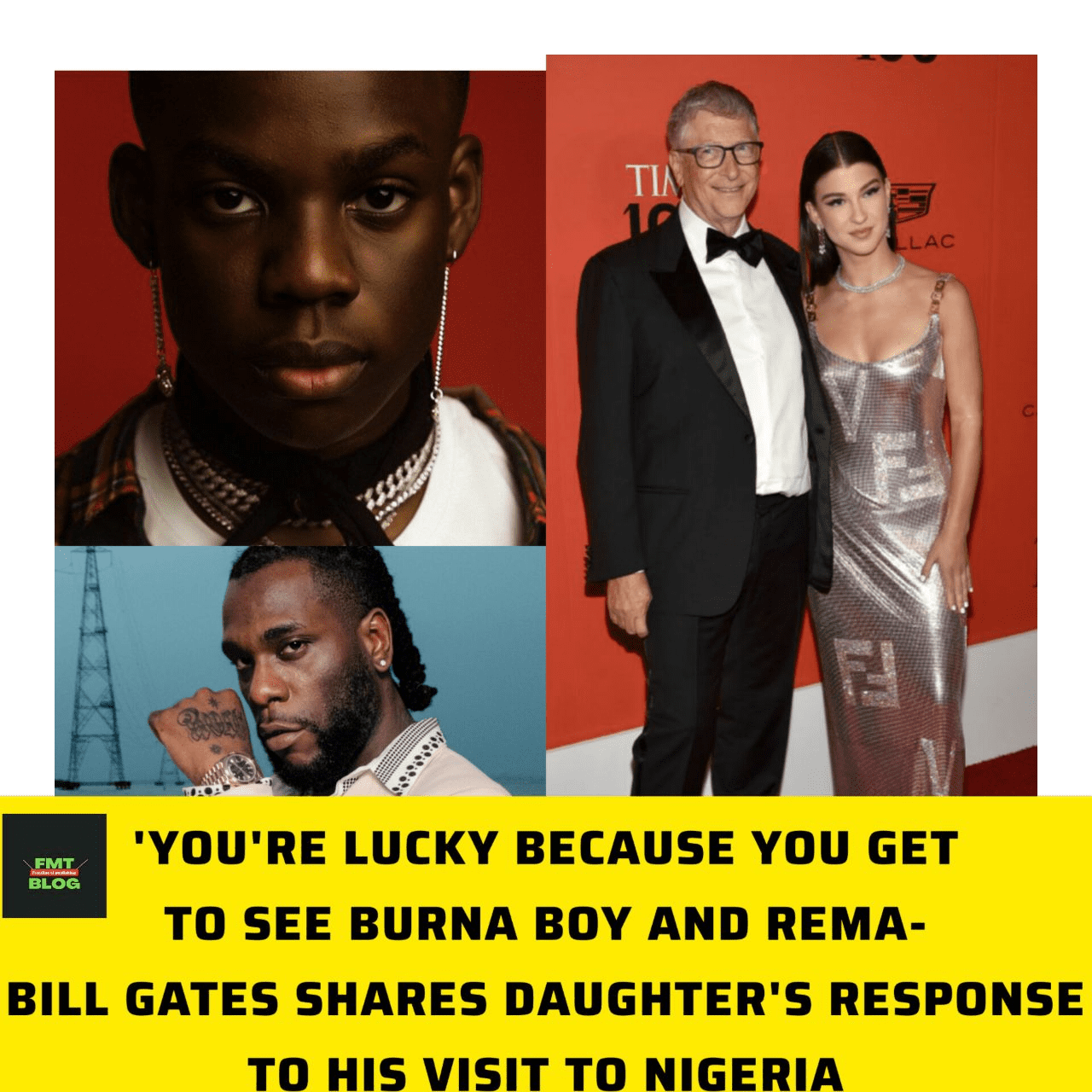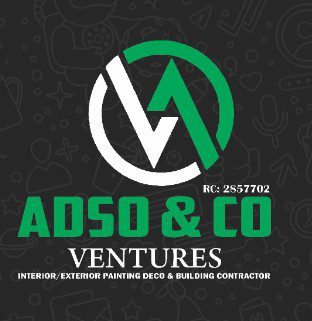 Bill Gates, the former richest man in the world, on Wednesday, expressed his youngest daughter Phoebe's delight about his coming to Nigeria and the potential meeting with Afrobeat musicians Burna Boy and Rema.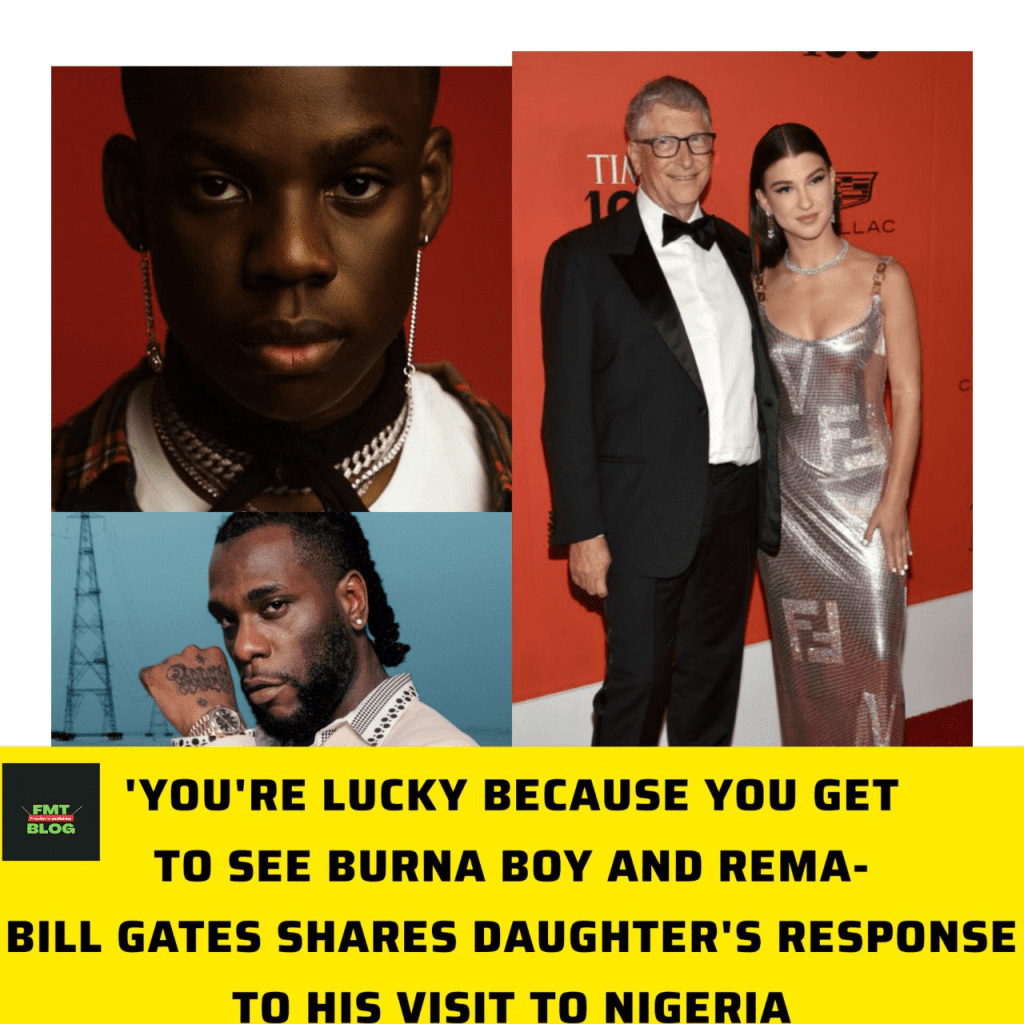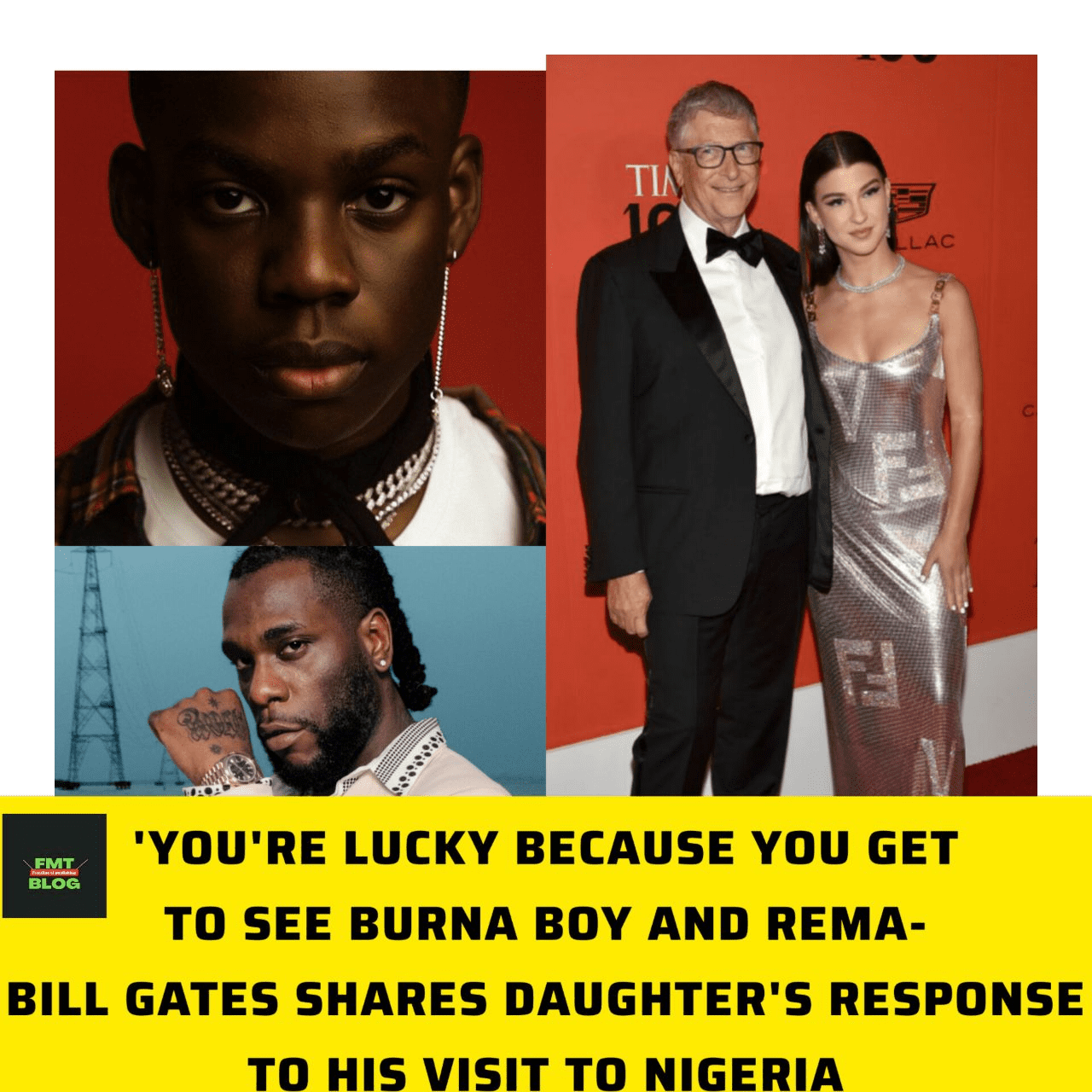 Today, June 21, Gates recounted how delighted his daughter was that he was visiting Nigeria and meeting some of the country's musical icons while delivering the welcome speech at a gathering in Lagos State.
''When my daughter Phoebe heard I was coming to Nigeria, she said, "You're lucky because you get to see Burna Boy and Rema, so I had to look them up…because I'm so 'hip'. But I remember the last time I was here, I got to see Davido & Wizkid perform. Of course, being here in Nigeria, I can't help but mention the amazing creativity that goes on here. Afrobeats from Nigeria are popular everywhere. ''
The audience of young students and inventors laughed when Gates said, "Because I'm so hip," that he had to look up Burna Boy and Rema.
"But I also remember, the last time I was here, I did get to see Davido and Wizkid perform and I was quite impressed with that. So, my kids think I've come to a very hip place," he said