33-Year-Old Italian Who Beat Nigerian Man To Death Bags 24-Years Imprisonment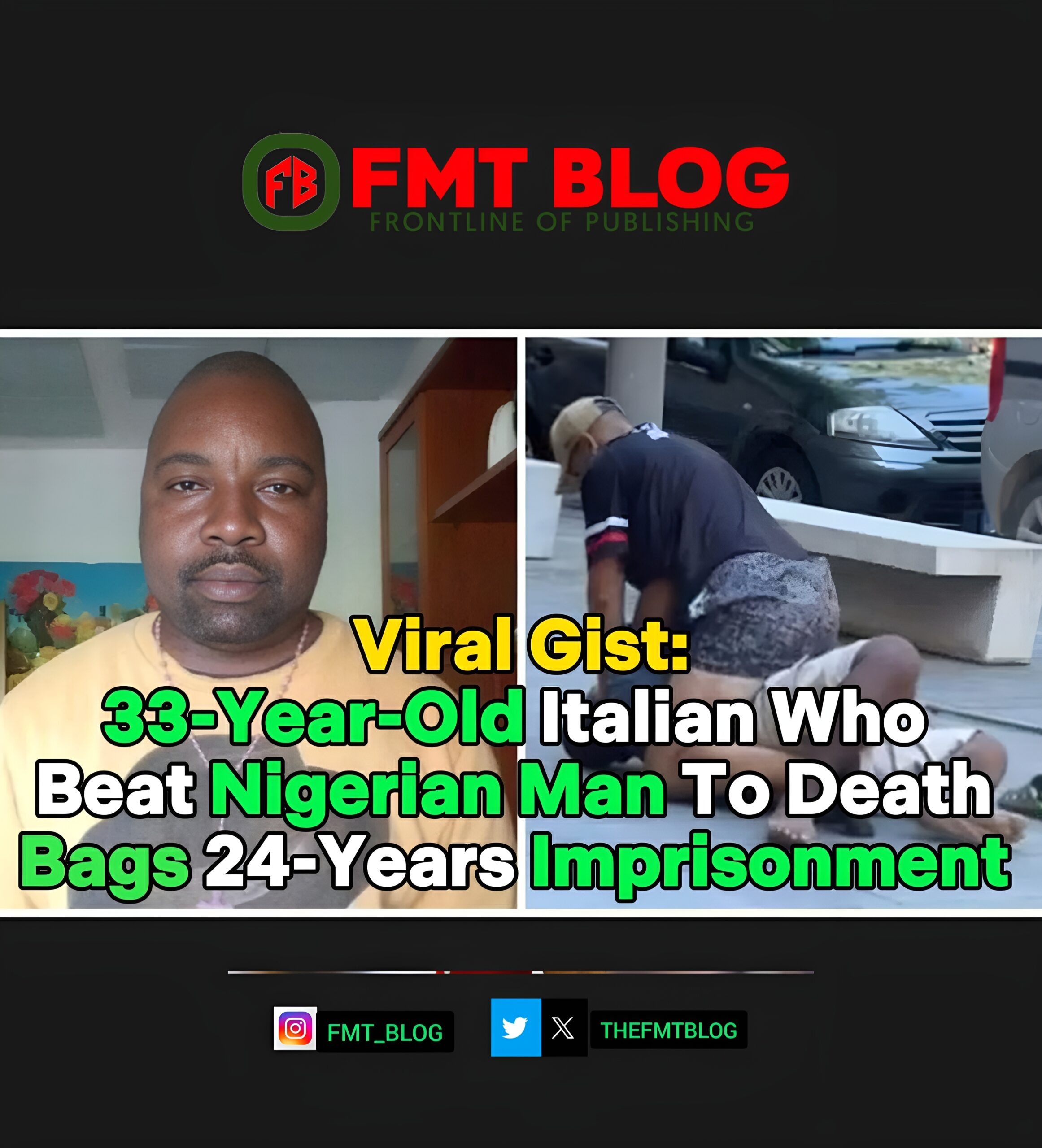 A 33-year-old Italian named Filippo Ferlazzo was found guilty of murdering Alika Ogorchukwu of Nigeria by beating him to death there. He was given a 24-year prison term.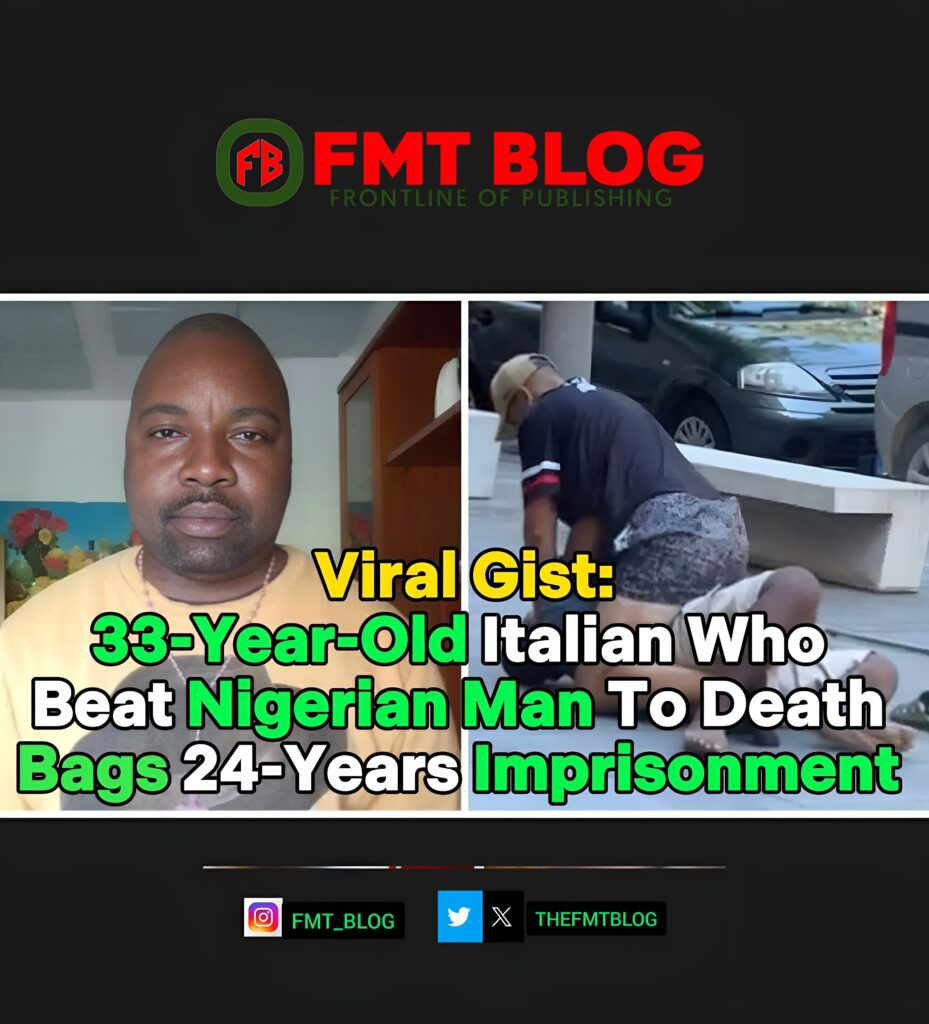 On September 27, 2023, Ferlazzo, from Salerno near Naples, received a sentence from the Macerata court of assizes for the aggravated voluntary homicide of the physically challenged 39-year-old Nigerian street vendor.
On July 29, 2022, Ogorchukwu was attacked in broad daylight while hawking in Civitanova Marche, which is in the Province of Macerata in the Italian March Region.
Using the deceased's walking crutches, the prisoner strangled him to death before beating Ogorchukwu.
Several people watched this happen but did not step in. However, other bystanders used their phones to film videos of the assault.
READ ALSO- "I'm Ready To Return To Nigeria Provided The Nigerian Police Promise Me One Thing"- Naira Marley(Video)
Filippo Ferlazzo was detained on July 30, 2022, on suspicion of murder.
According to the Italian Police, Ogorchukwu had requested Ferlazzo's fiancée to buy him a handkerchief before Ferlazzo allegedly attacked him.
A couple of days later, two protest marches were conducted in a village on the Adriatic coast of Italy to call for justice for the Nigerian whose death had made headlines worldwide.
The justice meted down to Filippo Ferlazzo has been welcomed by the Chairman of the Nigerians in Diaspora Commission (NiDCOM), Hon. Abike Dabiri-Erewa.
"I'm delighted this case finally received justice. In a statement provided by NiDCOM spokesperson Gabriel Odu on Thursday, September 28, she added, "Like I always say, there must be consequences for deeds.
Dabiri-Erewa praised the Nigerian Embassy in Rome for pursuing this case and others involving Nigerians.
NiDCOM Boss advised Nigerians living abroad to uphold the law, succeed in their careers, and never forget their roots by supporting their home country.
Drop comment below 👇
READ ALSO 👇