Bizzare As 19-Year-Old Boy Beats His Stepbrother To Stupor Buries Him Alive Over N1,000 Theft In Kogi State (Video)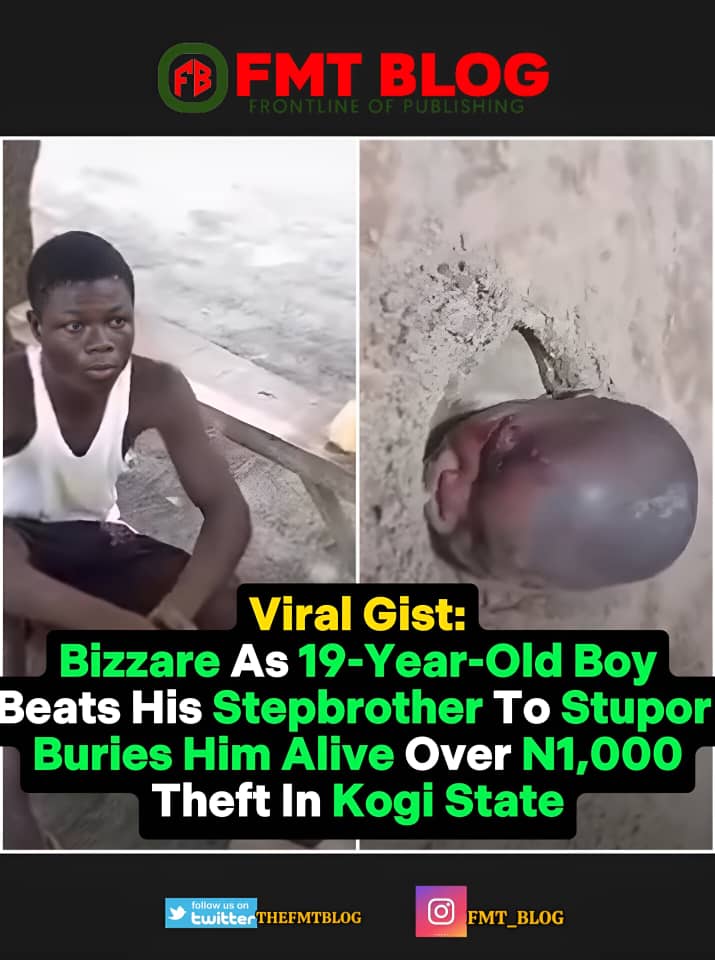 19-Year-Old Boy Beats His Stepbrother To Stupor Buries Him Alive Over N1,000 Theft In Kogi State
In Kogi, a 19-year-old boy beats his stepbrother to a stupor and buries him alive for allegedly stealing N1000.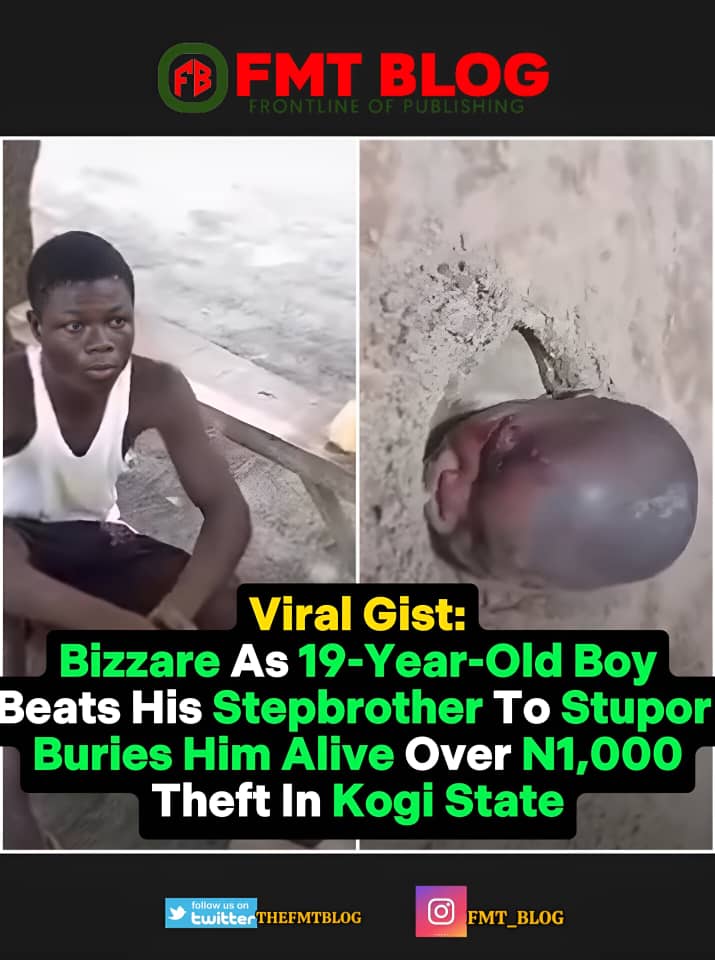 Identified as Goodness Oshodi, a 19-year-old kid, was detained by the Kogi State Command for reportedly burying his stepbrother, Friday Oshhodi, for stealing N1000.
The incident occurred on Tuesday, October 10, 2023, at Apamisede Community in the state's Adavi Local Government Area.
The sufferer, on the other hand, was fortunate to be rescued by neighbors.
According to eyewitnesses, Goodness' mother had asked him to punish Friday for taking her N1000.
Goodness was said to have knocked Friday out before burying him alive.
READ ALSO- Breaking!- Happie Boys Arrested And Remanded In Cyprus Prison
Speaking about why he decided to bury his brother alive, Goodness explained that he was carrying out their mother's request to punish his brother for taking her N1000 and attempting to flee with it like he usually does.
According to him, the mother, who had asked him to punish Friday, was at church when he buried him alive.
SP William Aya, the command's spokesperson, verified the event and stated that the youngster had been apprehended and was being interrogated.
"Yes, we are aware. The youngster has been apprehended, and an inquiry into why and how such a thing could happen is ongoing," the PPRO noted.
Drop comment below 👇
READ ALSO 👇