Breaking!- Happie Boys Arrested And Remanded In Cyprus Prison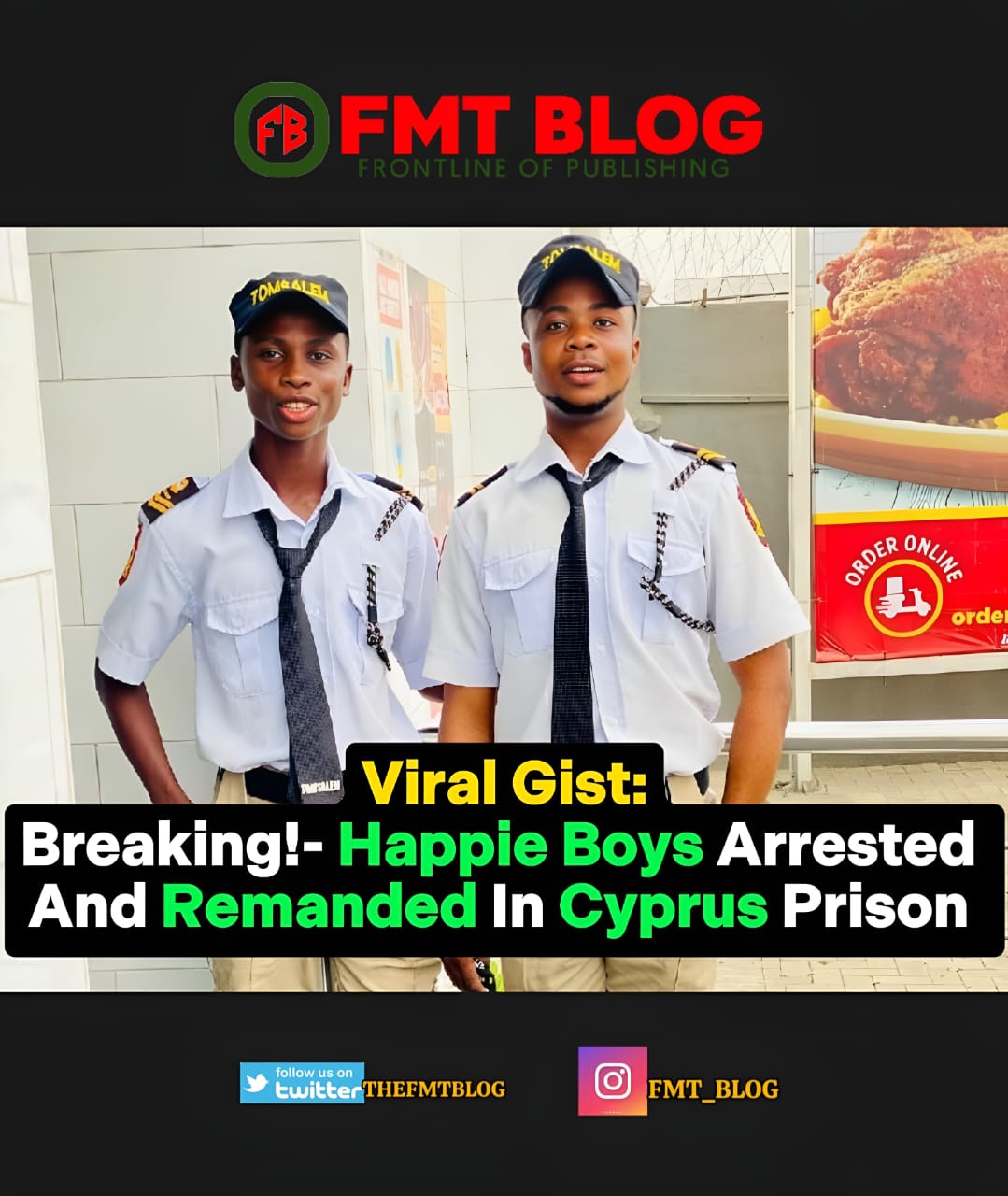 Happie Boys, former security personnels, have been charged with a yet to be confirmed criminal offense and have been remanded to an underground prison by a court in Cyprus.
Recalled that the duo were sponsored to study at Cyprus by by Apostle Chibuzor of OPM after being unjustly sacked from their security job.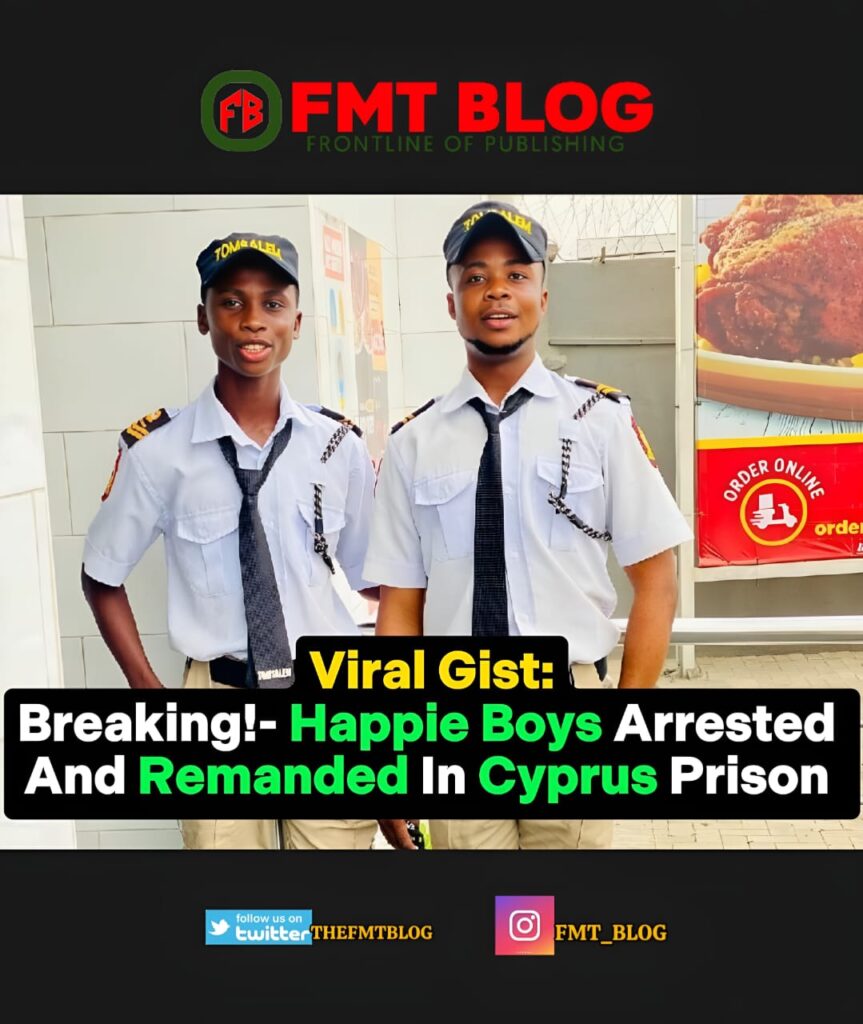 However, a viral video on the internet shows the boys insulting and cursing the clergyman who had offered them a scholarship after their sacking from a fast-food restaurant for dancing while on duty.
The boys, led by Matthew Kelechi, complained that they had been abandoned in Cyprus and rejected the offer of a return flight to Nigeria to pursue a university education in Nigeria or the Benin Republic.
They insulted the Apostle and highlighted his inability to maintain their scholarship due to economic reasons and foreign exchange issues.
The details of their arrest and detention are still unclear.
Drop comment below 👇
READ ALSO 👇