Breaking!-Bishop Oyedepo's Son, Isaac Dumps Living Faith Church, Sets To Start His Ministry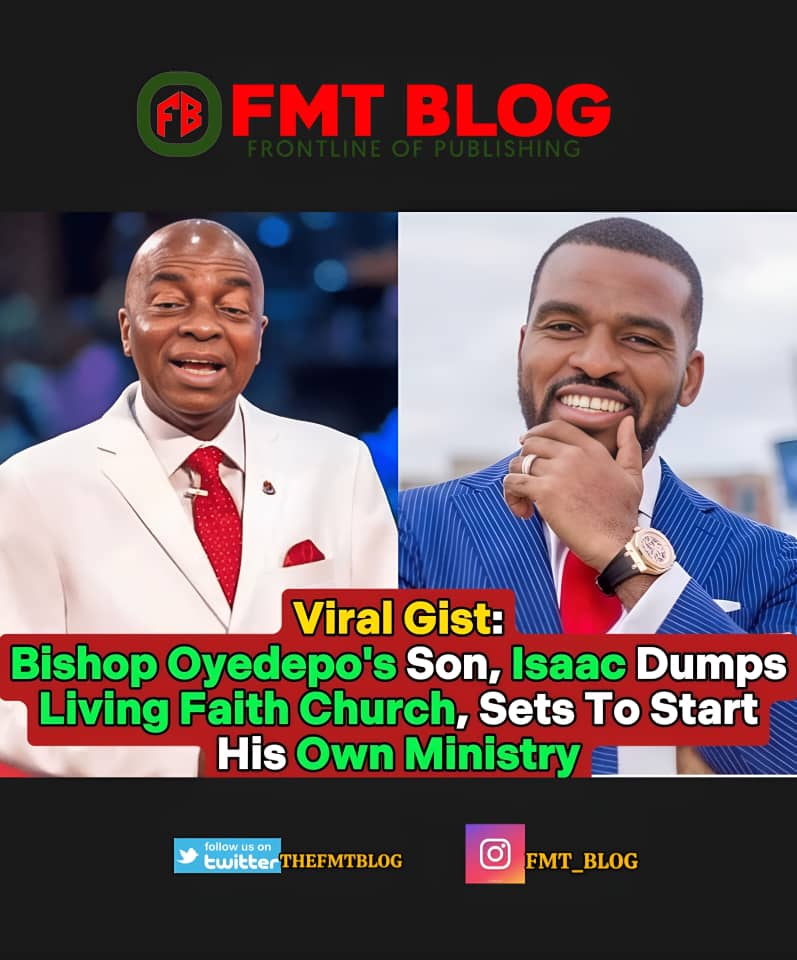 Breaking!-Bishop Oyedepo's Son, Isaac Dumps Living Faith Church, Sets To Start His Ministry
Pastor Isaac Oyedepo, one of Bishop David Oyedepo's sons and the founder of Living Faith Church, better known as Winners Chapel, has resigned.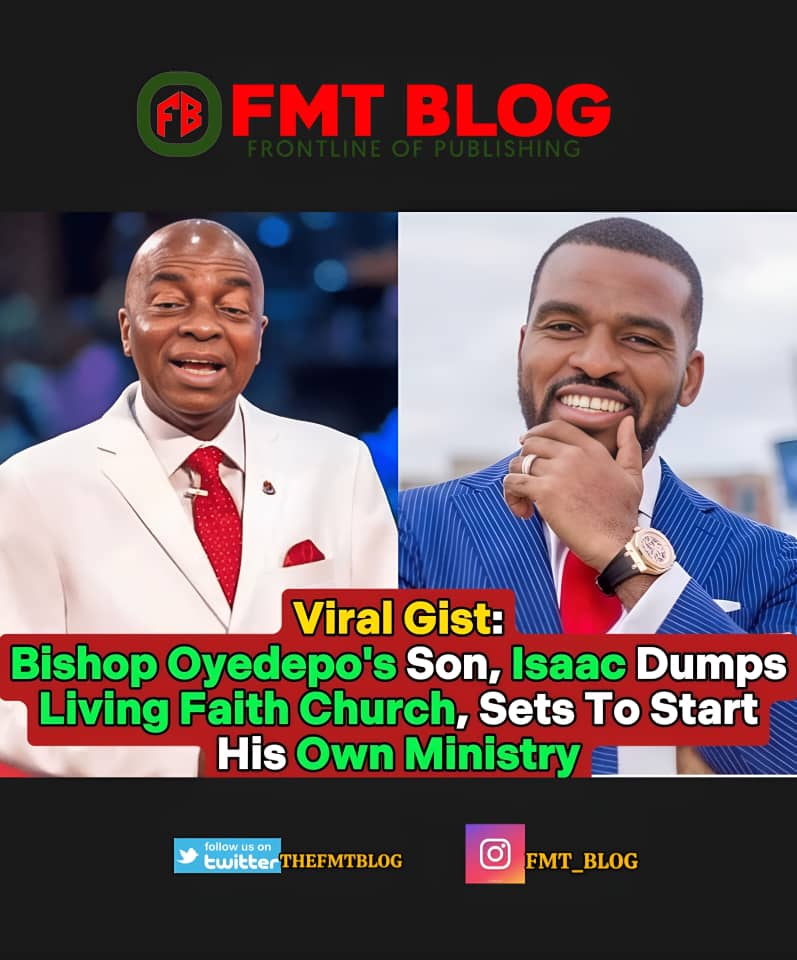 Isaac, who was just appointed as the Global Youth Pastor of Living Faith Church Worldwide, has decided to leave to start his ministry.
Isaac declared, "My God-given mandate is to reclaim a generation and ensure that this generation witnesses the revival of God's fire in our time."
Kenneth Copeland ordained Isaac Oyedepo, Bishop Oyedepo's second son, and his elder brother, David Jr., as pastors in May 2007.
He has an Oral Roberts University degree and has been the resident pastor of Living Faith Church International in Maryland, USA, since October 2018.
Isaac is married to Ayomitide Oyedepo, with whom he has four children.
In the meanwhile, Living Faith Church has yet to respond to this development. Similarly, neither Oyedepo nor any close member of his family has responded to Isaac's departure.
IF LIKE OUR UPDATES PLEASE KINDLY FOLLOW US ACROSS OUR SOCIAL MEDIA PAGES BELOW;
📩 Got a story? Email fmtblog4u@gmail.com.
Want more from FMTBLOG?
💃🏿 Join our dedicated Telegram Channel community for more latest tips and updates here: https://t.me/Femotech_blog
🤳 Stay in touch!
💻 Website: https://femotech.com.ng/
📸 Instagram: https://www.instagram.com/fmt_blog/
👨‍💻 Facebook: https://www.facebook.com/fmtblog
📱 Twitter: https://twitter.com/thefmtblog
💃 TikTok: https://www.tiktok.com/@fmtblog
Drop comment below 👇
READ ALSO 👇