Breaking!!!- Former RCCG Pastor, Afolabi Ghandi Nullifies As Soun Of Ogbomoso😒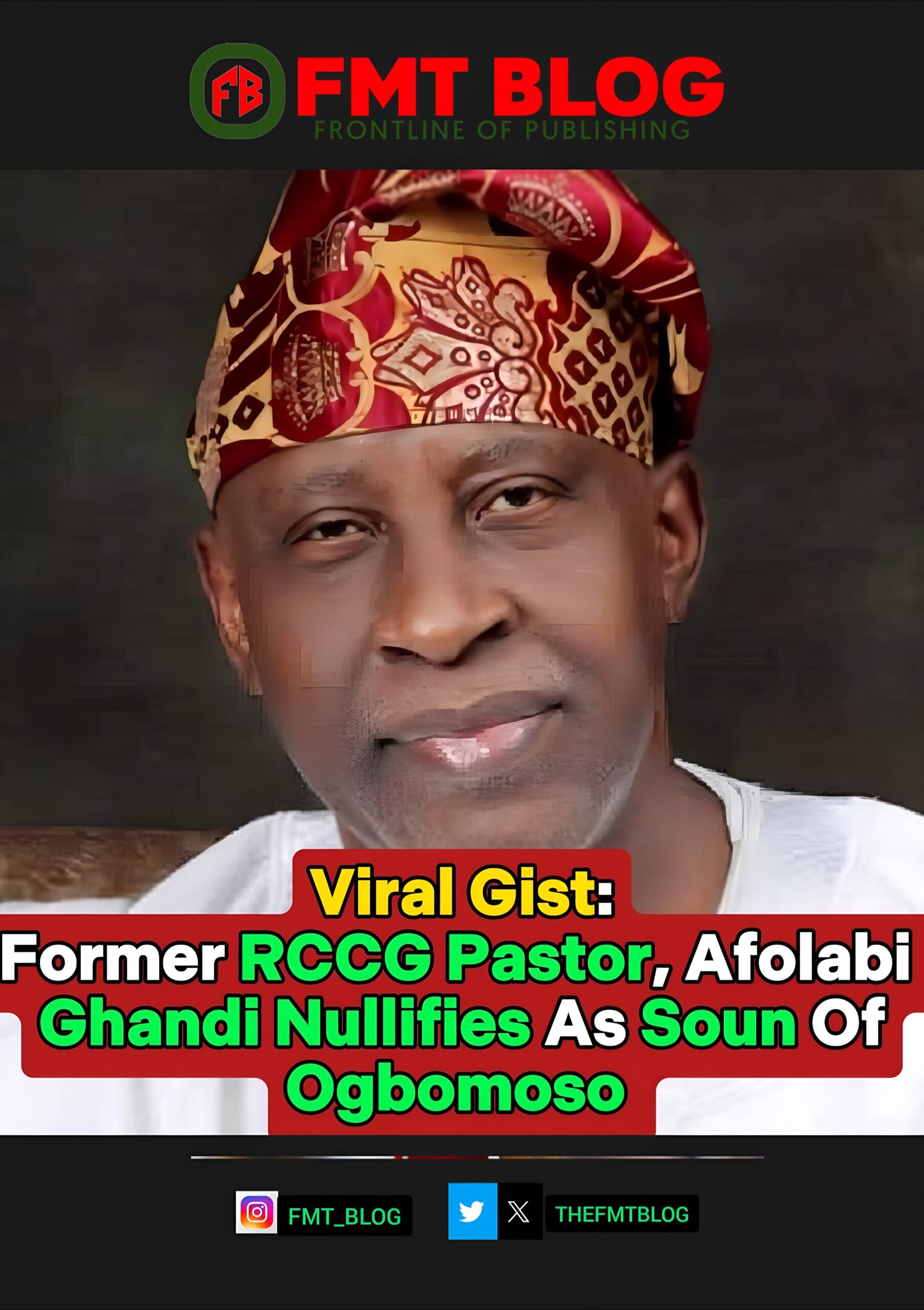 According to reports reaching FMTBLOG headquarters, an Oyo State High Court in Ogbomoso today nullidied the election of the former RCCG pastor now Oba Afolabi Ghandi Olaoye as Soun of Ogbomoso.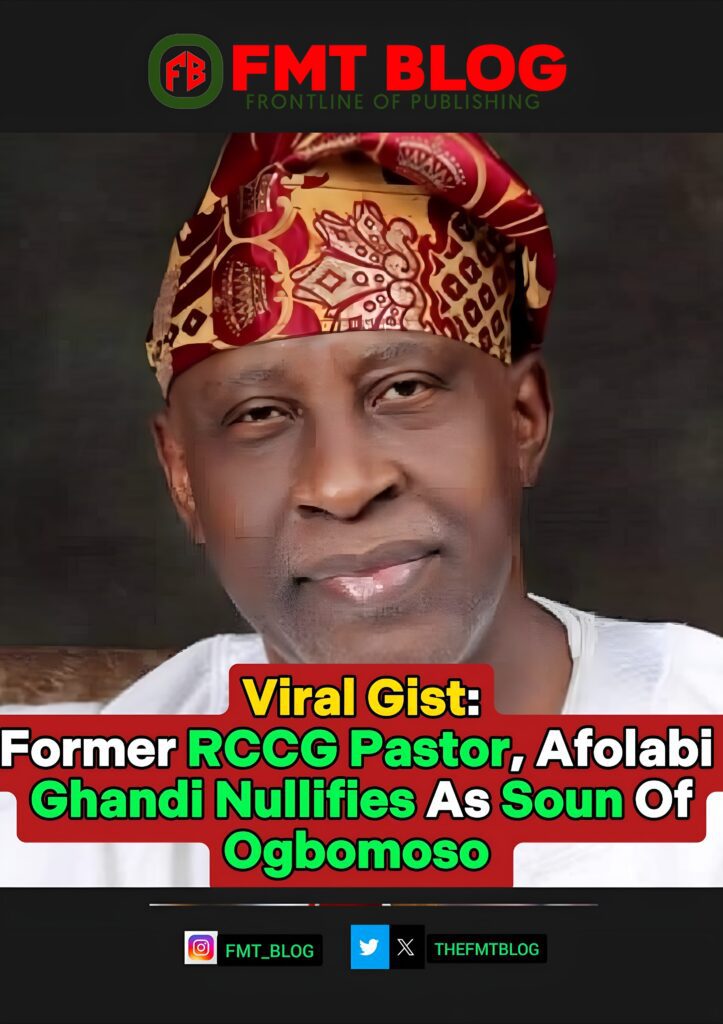 The court overturned Ghandi's emergence and ordered a new trial.
Details Later…………………
IF LIKE OUR UPDATES PLEASE KINDLY FOLLOW US ACROSS OUR SOCIAL MEDIA PAGES BELOW;
📩 Got a story? Email fmtblog4u@gmail.com.
Want more from FMTBLOG?
💃🏿 Join our dedicated Telegram Channel community for more latest tips and updates here: https://t.me/Femotech_blog
🤳 Stay in touch!
💻 Website: https://femotech.com.ng/
📸 Instagram: https://www.instagram.com/fmt_blog/
👨‍💻 Facebook: https://www.facebook.com/fmtblog
📱 Twitter: https://twitter.com/thefmtblog
💃 TikTok: https://www.tiktok.com/@fmtblog
Drop comment below 👇
READ ALSO 👇