Ex-Wife Of OAP Dotun, Taiwo Oyebanjo, Faces Possible Jail Term For Denying Father Access To Their Children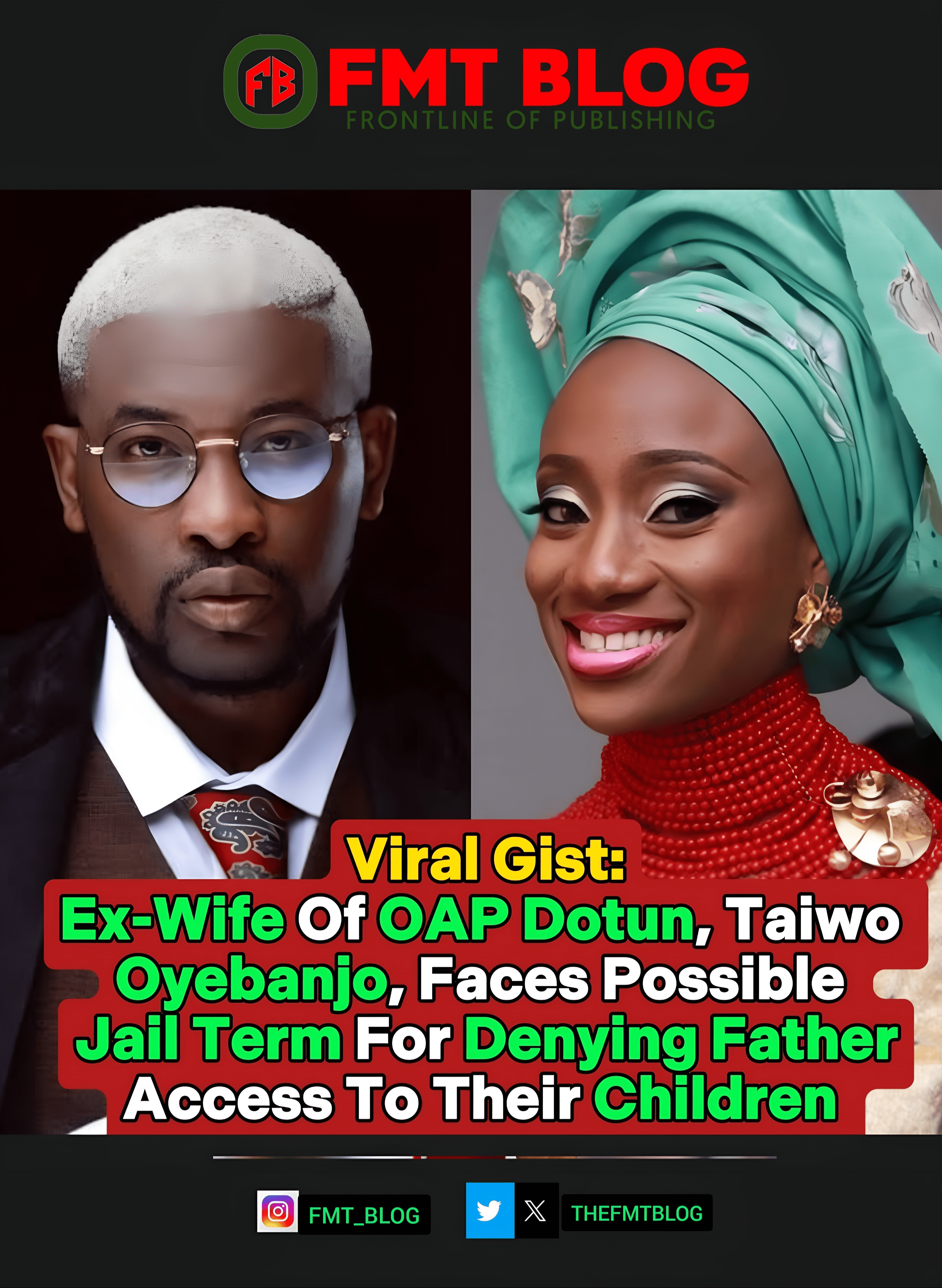 In an Abuja divorce action, Taiwo Oyebanjo, the younger sister of Nigerian singer Dapo "D'Banj" Oyebanjo and the ex-wife of OAP Dotun Kayode, was found guilty of contempt of court and might face prison sentence.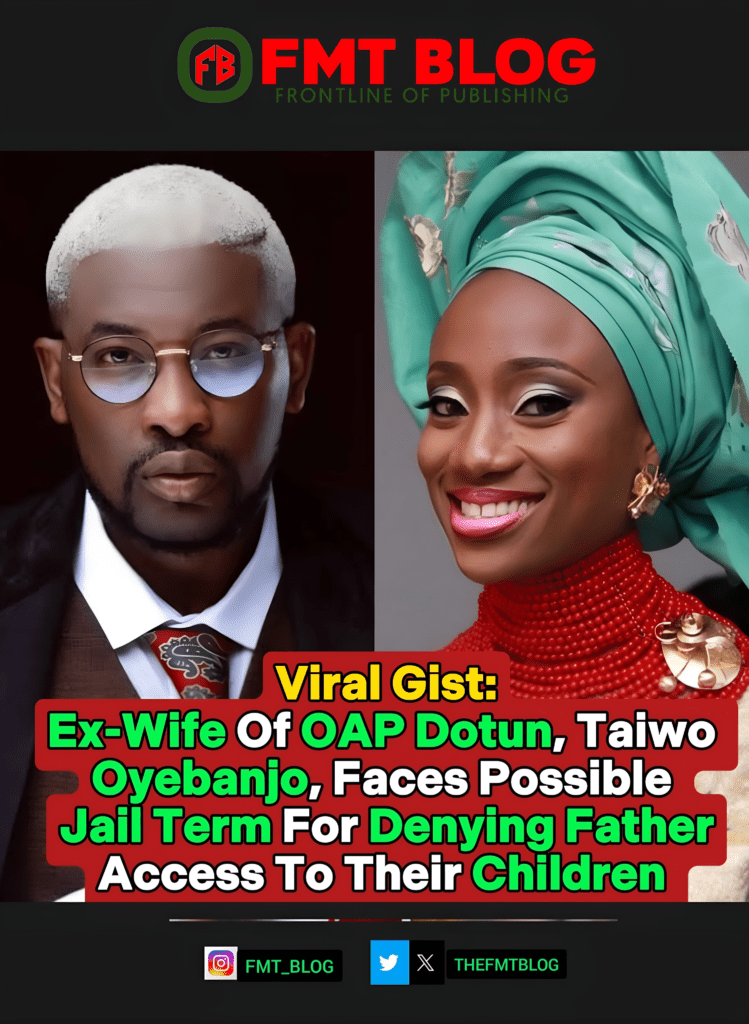 On Monday, October 23, a high court in Dukpa, Abuja, found Taiwo Oyebanjo guilty of disobeying the court's ruling over the couple's joint custody of their children.
She has a 30-day deadline to pay a N200,000 fine, failing which she might spend time in jail.
Remember that after Dotun sought shared custody of the children in April 2022, the court granted him and his estranged wife joint custody of the children in suit No. GWD/ PET/25/21.
Although both sides initially agreed, Taiwo is said to have refused Dotun access to their children since December 2022.
Dotun used social media to raise awareness of their problems in addition to pursuing legal action.
Dotun also claimed on social media that since June 2023, his ex-wife had transported their two girls out of Nigeria, preventing him from seeing them.
The court ruled on Monday, October 23, finding Taiwo guilty of violating the order. It stated that Taiwo disobeyed the order when she refused to give Dotun Kayode access to the children in December 2022.
The court also ordered Taiwo to pay the N200,000 fine within 30 days or face jail until the money was paid. When the ruling was made, Taiwo wasn't present in court.
IF LIKE OUR UPDATES PLEASE KINDLY FOLLOW US ACROSS OUR SOCIAL MEDIA PAGES BELOW;
📩 Got a story? Email fmtblog4u@gmail.com.
Want more from FMTBLOG?
💃🏿 Join our dedicated Telegram Channel community for more latest tips and updates here: https://t.me/Femotech_blog
🤳 Stay in touch!
💻 Website: https://femotech.com.ng/
📸 Instagram: https://www.instagram.com/fmt_blog/
👨‍💻 Facebook: https://www.facebook.com/fmtblog
📱 Twitter: https://twitter.com/thefmtblog
💃 TikTok: https://www.tiktok.com/@fmtblog
Drop comment below 👇
READ ALSO 👇