Custody Saga: Taiwo, Why Now ??? Your Lies Scare Me- OAP Dotun Refutes Ex-Wife's Claims (PHOTOS)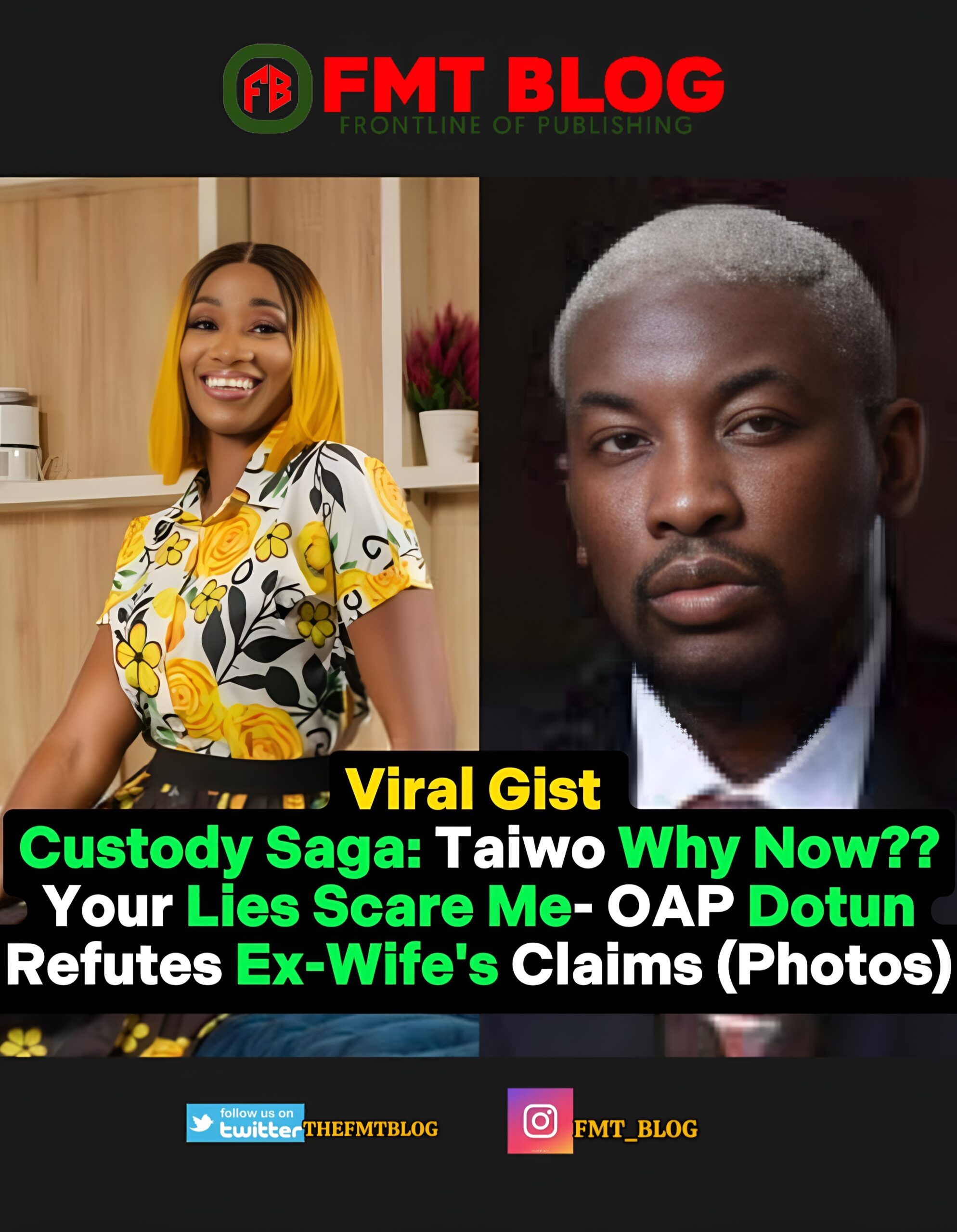 In response to several allegations made by his ex-wife Taiwo during their ongoing custody dispute, OAP Dotun has responded.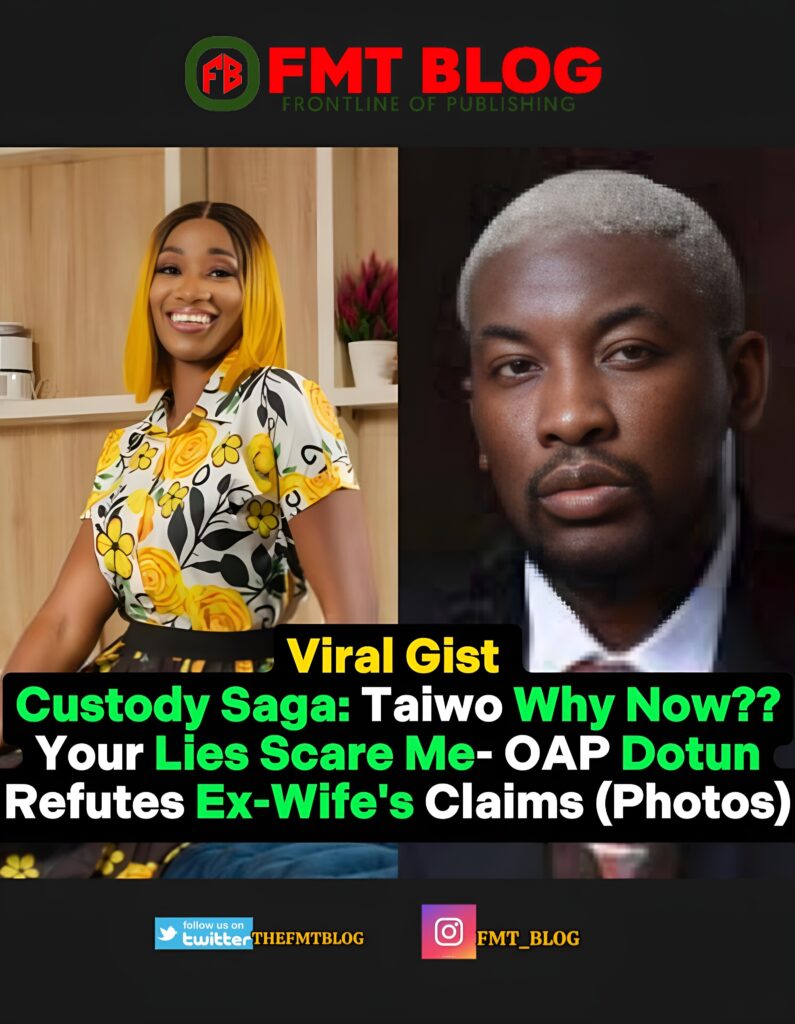 In a recent news, Taiwo had acknowledged that a judge had ordered divided custody of their kids over the festive and holiday seasons in June 2022.
She stated that when he posted their video to TikTok and it generated unfavorable comments, she and Dotun started fighting about who would get custody of their children.
She further claimed that the media personality humiliated her when they were married and started having problems with her after he achieved professional success.
READ ALSO- Reactions As A Couple Captured Romping In The Restroom
Taiwo went on to say that her brother D'banj, who Dotun also singled out, had offered assistance both monetarily and even when he (Dotun) was unable to be present for the birth of their first child in the United States.
Dotun, in response, claimed that his ex-wife was lying about the assertion. Additionally, he included receipts proving his presence in the country during the birth of their first child. He also gave an explanation for his absence from the birth of their second child.
The media personality added that Taiwo had previously gotten away with spreading false information on him because she had relied on his notoriety and believed he wouldn't respond. Dotun who stated that such won't happen again, added that all he wants is to be in his kids' lives.
In His Words, He wrote;
"Part 1 of 5!

I am typing this and I am deeply broken!

Who did I marry?

Why do you lie so much?

Seeing my children is the ONLY IMPORTANT THING TO ME. You have now lied that you have given me access to our Children. YOU HAVE NOT, and I have still not received any notification on how to see my Children.

I have taken the time to look through my records, bank accounts, chats and other exchanges and I will address each of your claims one after the other in no particular order, with evidence. In the past, you had gotten away with posting lies about me because you banked on my status as a public figure and that I wouldn't respond. That time has passed.

You lied that I COULD NOT BE IN THE US FOR THE BIRTH OF OUR FIRST CHILD BECAUSE I DIDNT HAVE VISA!
Taiwo why now?????
I was in the US, in fact, @yawnaija visited us in Houston at the house I rented where your PARENTS lived with us.
Taiwo!!!
I have attached images of me in the US! It was for our second born that I could not travel because of work and my Mother went! Yaw and @wizzywee1 with his mum visited us in Houston. I have always been a hard working young man that never shies away from his responsibilities.
Taiwoooooooooooo whyyyyyyyyyyy?????
TAIWO, YOUR LIES SCARE ME!"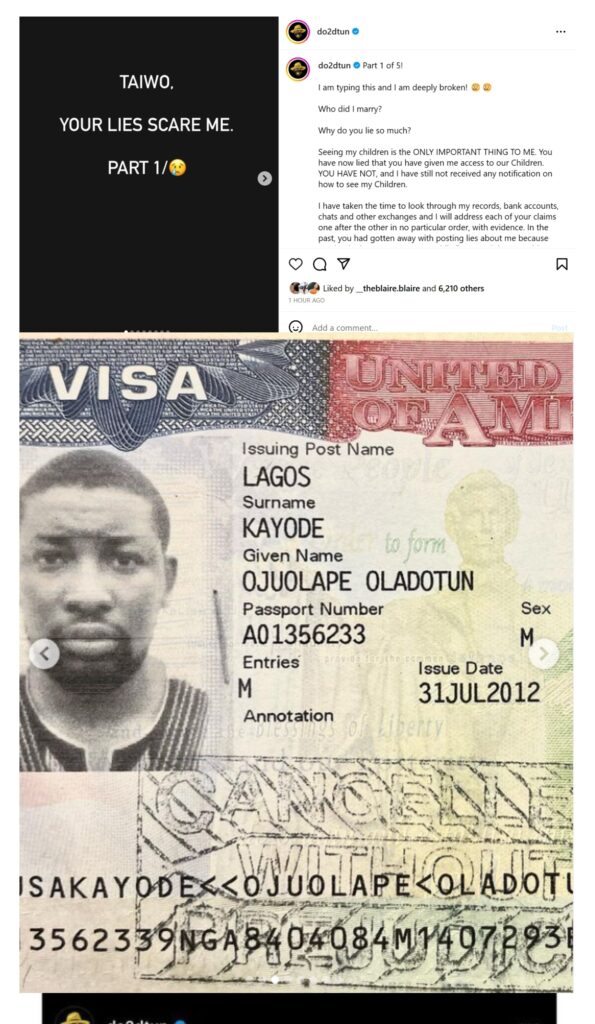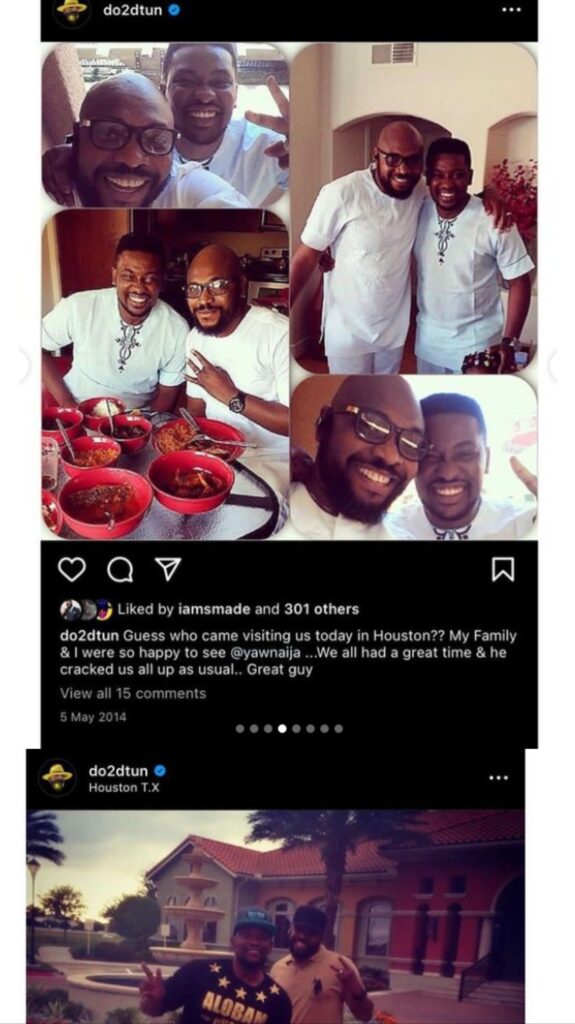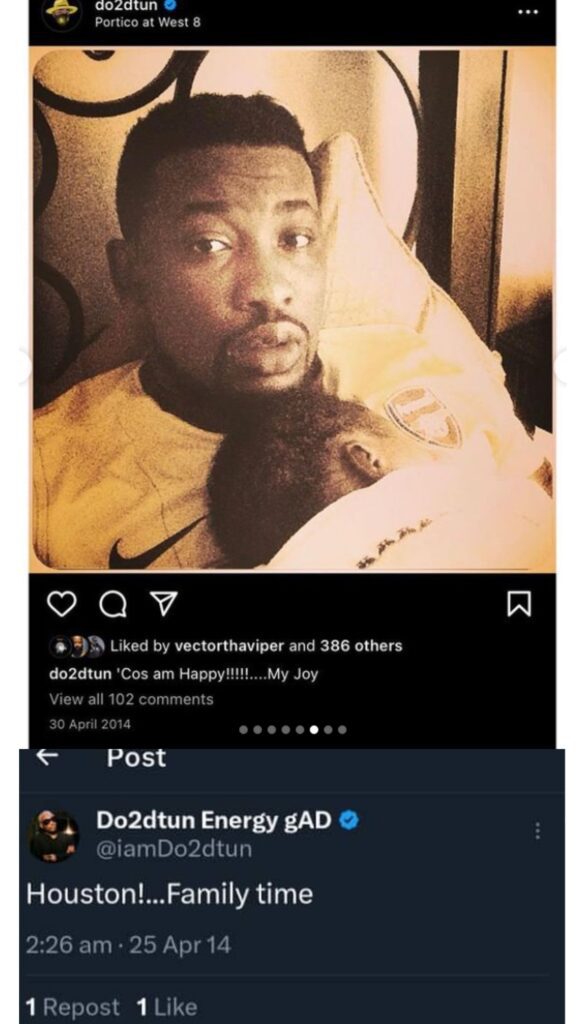 Drop comment below 👇
READ ALSO 👇