Breaking-Supreme Court Dismisses Suit Challenging Bola Tinubu's Election Due to Alleged Double Nomination of Kashim Shettima.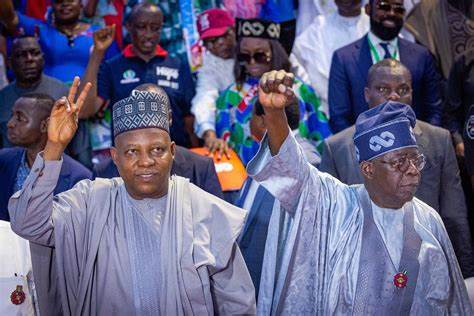 The Supreme Court has dismissed a lawsuit brought by the People's Democratic Party (PDP) challenging the eligibility of President-elect Bola Tinubu to participate in the presidential election held on February 25th.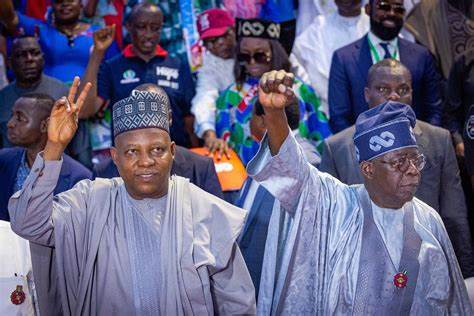 The PDP argued that the manner in which the All Progressives Congress (APC) and Tinubu nominated Shettima as a Vice Presidential candidate for the election was a clear violation of the provisions of the Electoral Act.
The party contended that there was evidence to support the claim that Shettima was nominated twice, both for the Vice Presidential position and for the Borno Central Senatorial seat, which the PDP maintained was contrary to the law.
In delivering its judgment, the Supreme Court emphasized the importance of locus in the case. Locus refers to a plaintiff's standing or right to bring a legal action before the court.
The court stated that a plaintiff must demonstrate harm or substantial harm caused to them by the action they are complaining about. In this instance, the appellant relied heavily on section 248(14c) of the constitution, which the court held deprived them of the locus as it prohibits interference by one political party in the affairs of another political party.
Furthermore, the appellant did not participate in the election or the nomination of the 4th respondent (Shettima).
The court highlighted that section 84 of the Electoral Act only empowers an aspirant of a political party to initiate legal action in a pre-election matter. No political party can challenge the nomination of candidates from another political party, regardless of any grievances or dissatisfaction.
The court also noted that the determination of a pre-election matter has a specific time limit, and both the trial court (180 days) and the appellate court (60 days) had exceeded their jurisdictional timeframes in this case.
The Supreme Court deemed the lawsuit to be a waste of the court's valuable time and awarded a cost of N2 million against the plaintiff in favour of the respondents.
Drop comment below 👇
READ ALSO 👇