Barring Nigerians, other International students will have great consequences on both our economy and Universities- UK Lawmaker condemns (Video)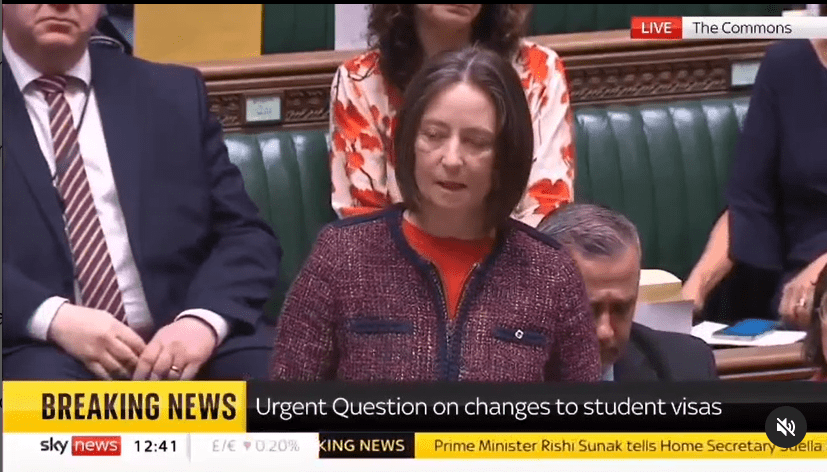 Barring Nigerians, other International students will have great consequences on both our economy and Universities, UK Lawmaker and Education spokesperson, Carol Monaghan MP totally condemns
A British legislator has strongly criticized the decision of Home Secretary Suella Braverman to prohibit Nigerians and other international students from bringing their families while pursuing a Masters's program in the United Kingdom.
The lawmaker, who extensively highlighted the significant contributions of international students to the UK economy, asserted that the new policy implemented by Home Secretary Suella Braverman is misguided.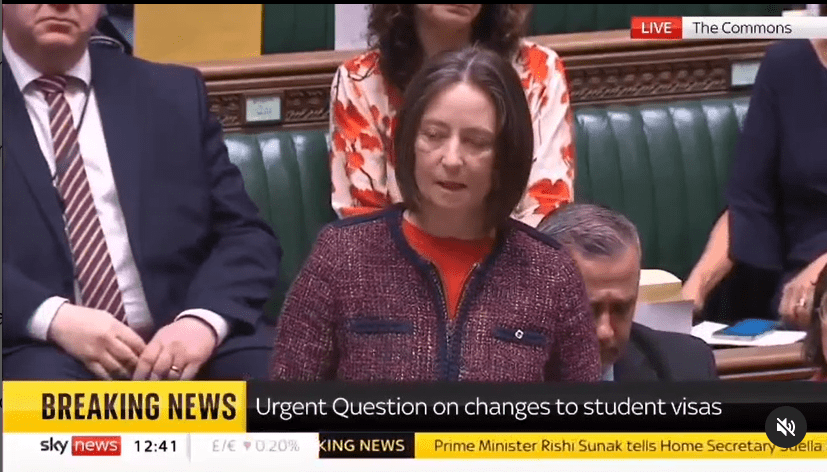 She warned that this restriction would lead international students to seek educational opportunities in other countries, ultimately resulting in detrimental consequences for the UK.
READ ALSO- JAPA- NIGERIAN DOCTOR, EMEKA OKOROCHA SHEDS LIGHT ON POSITIVE CONTRIBUTIONS OF NIGERIANS TO THE UK THROUGH DEPENDENTS SYSTEM USING STATISTICS (VIDEO)
Inquiring about the steps Braverman plans to take to mitigate the shockwave generated by this policy on UK universities and the broader economy, the legislator emphasized that international students continue to make positive contributions across various sectors within the country's economy.
READ ALSO- "THE STUDENT THING IS NOT REAL, THEY NEED THE DEGREE AS AN ACCESS TO COME INTO THE UK"- NIGERIANS DRAGGED UK-BASED NIGERIAN YOUTUBER FOR TELLING BBC(VIDEO, PICTURES)
Furthermore, the Scottish Member of Parliament argued that international students are not responsible for the immigration challenges faced by the nation but rather find themselves inadvertently affected by the ongoing debate.
She also underscored that these students often bring their families along as they seek to partake in the educational experience together.
It is evident that the lawmaker firmly believes that the decision to prohibit international students from having their families with them during their studies would have far-reaching negative consequences on the UK's higher education sector and economy as a whole.
Watch the video below;
Drop comment below 👇
READ ALSO 👇