Controversies As WBC Heavyweight Champion, Tyson Fury Beats UFC Fighter,Francis Ngannou By Split Decision After Knockdown (PHOTOS)
Sunday, October 29, saw the WBC heavyweight world champion Tyson Fury defeat former UFC fighter Francis Ngannou via split decision in a non-title held in Saudi Arabia. Many observers thought Ngannou deserved to win. This battle nearly produced one of the biggest surprises in boxing history.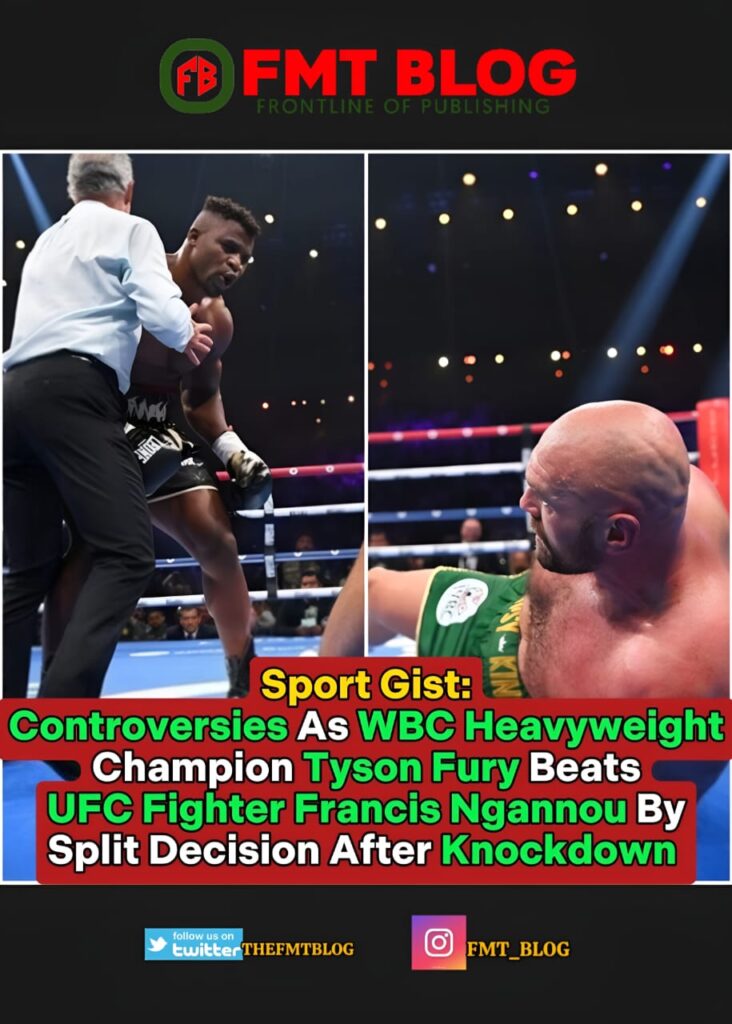 With some swagger, Fury, the undefeated owner of one of the most coveted titles in the sport, made it through all ten rounds without suffering a loss despite facing a 37-year-old opponent who had never fought professionally before.
The 35-year-old self-styled "Gipsy King" survived the third round, but he was fully aware of the opponent when Ngannou's left hook knocked the Briton on the mat.
READ MORE- "It Gives Me An Unexplainable Joy Everytime A Girl Is K!lled By Her Yahoo Boyfriend "-Kosi Ugo Sparks Reactions
Former UFC heavyweight champion Ngannou's score of 95-94 was overturned by scores of 96-93 and 95-94 for Fury. The 10-round boxing battle was not for Fury's WBC heavyweight belt. In this about, Ngannou was fighting for the first time as a professional boxer since January 2022.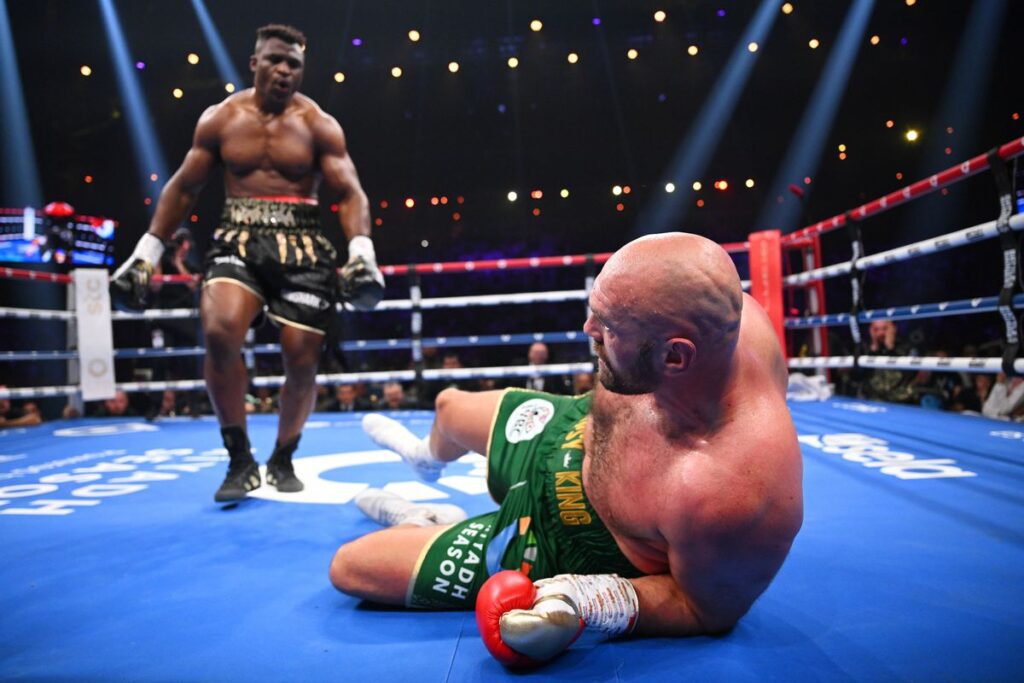 With a 14-1 odds advantage, it was predicted that England's Fury would prevail and advance to face Oleksandr Usyk for the heavyweight title. Moreover, now Fury will, sports analysts predicted, but following what was the "worst performance of his career.
Fury needed clarification during the fight, not knowing how to take advantage of Ngannou's unexpected timing. The seventh knockdown of Fury's career came in Round 3 when he caught Fury off guard with a left hook to the head.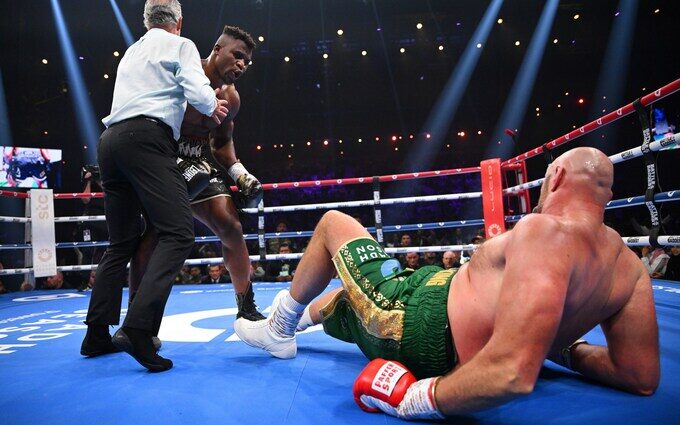 However, Fury beat the count just as he had the previous six times, including four times during his heavyweight title trilogy with Deontay Wilder.
Numerous boxing experts, however, believe that Fury was given an unfair advantage in the battle.
Fury stated that although there was no rematch clause, he would prefer to face Ngannou once more "down the line" following an uncontested championship matchup with Oleksandr Usyk of Ukraine, the IBF, IBO, WBO, and WBA champion.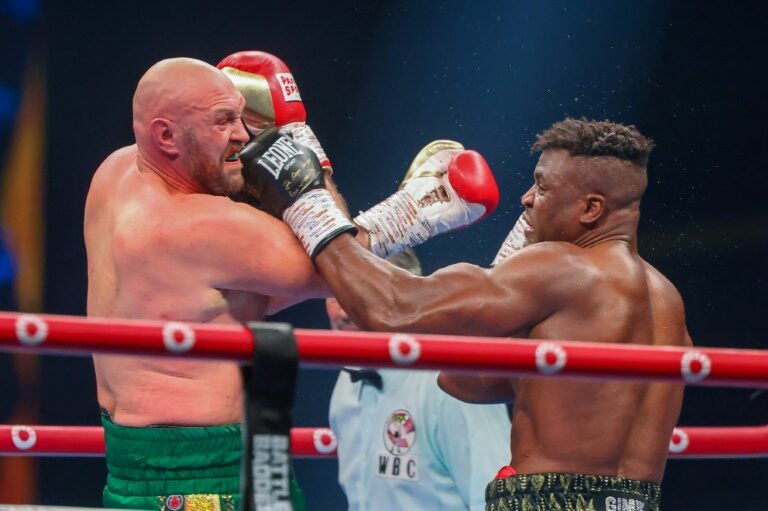 Although the formal date of the meeting has yet to be confirmed, the two champions have stated that it will take place in Riyadh on December 23.
Usyk declared himself prepared while on a watch trip in Saudi Arabia with his prospective rival.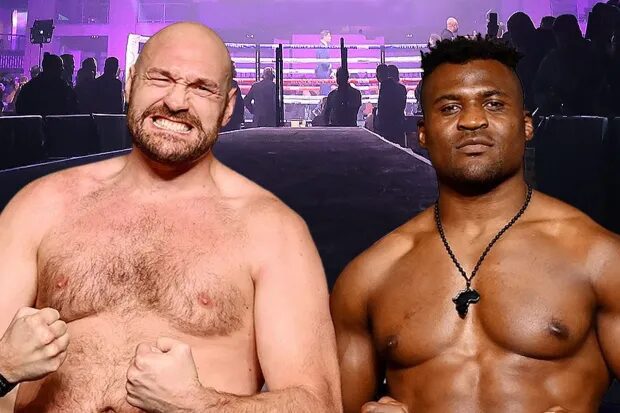 Due to a contract dispute with the UFC, Ngannou gave up his heavyweight title and left as a free agent in January.
"My training camp was only three and a half months, and I came into this with an injury. However, I do not want to give excuses. I will look at what I can do next to improve my game to come back even better," he said.
"Now I know I can do this… get ready. The wolf is in the house."
OpenAI
Superintelligence
CLICK TO JOIN YOUR TELEGRAM CHANNEL
Share this post with your friends on
READ ALSO 👇
0 Responses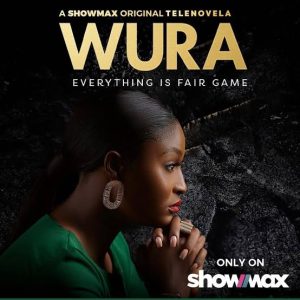 Download- Wura Season 2 Episode 3 Updated (Nollywood Series)
Watch Here
Download Sweet Home Season 2 (Complete) (Korean Drama)
Watch Here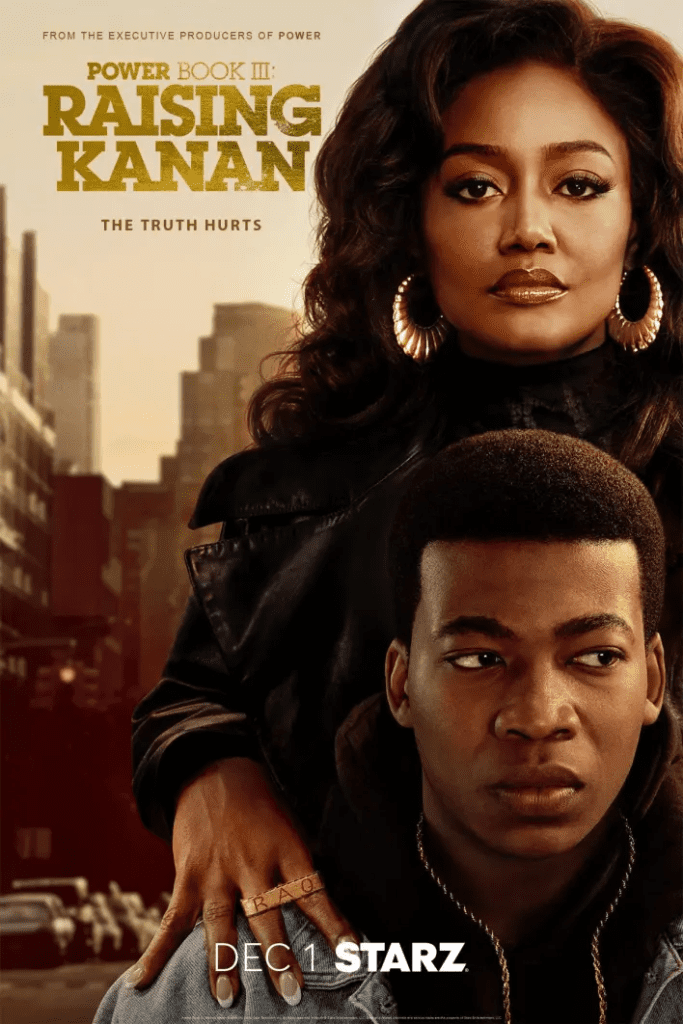 Download Power Book III: Raising Kanan Season 3 Episode 1
Watch Here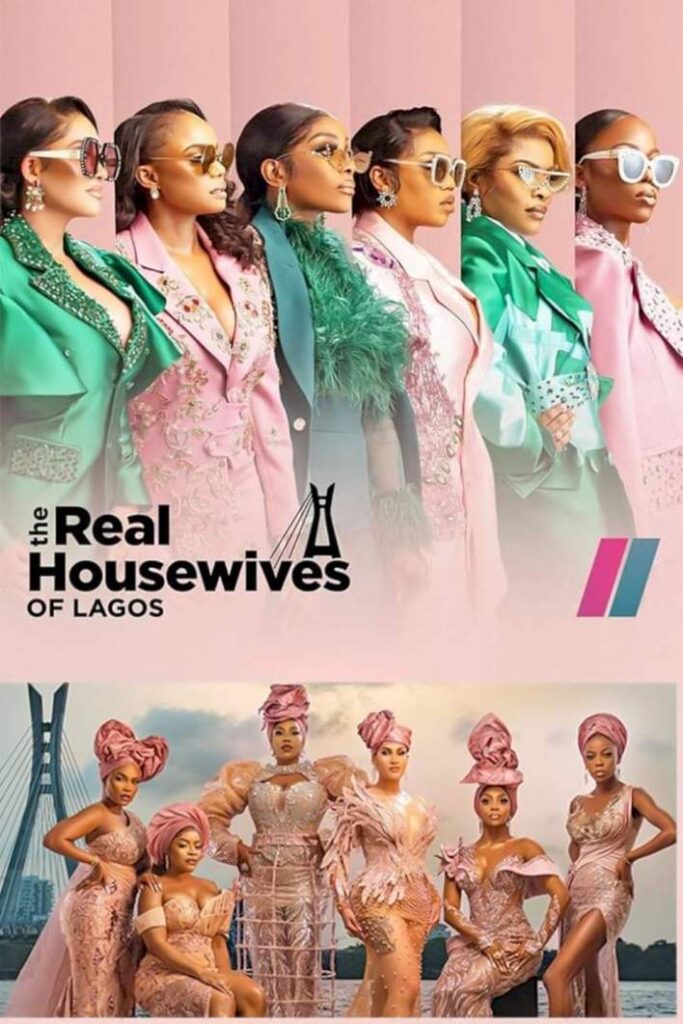 The Real Housewives of Lagos (RHOL) Season 2 (Episode 10 Updated)
Watch Here
Download A Murder at the End of the World Season 1 (Episode 4 Updated)
Watch Here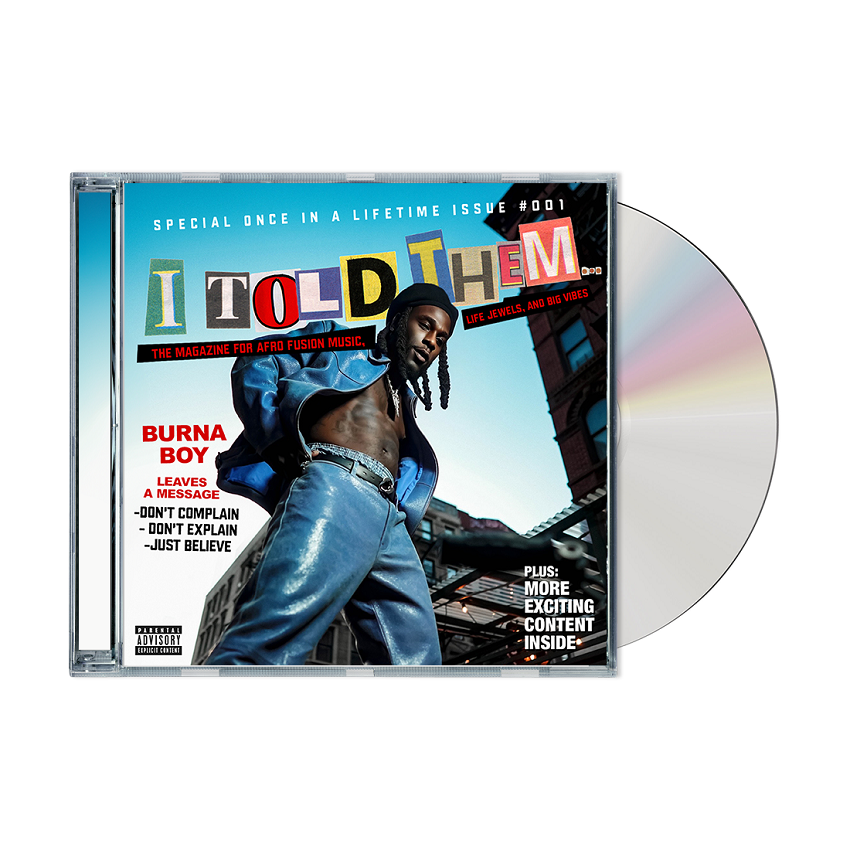 Download Burna Boy 'I Told Them'Album 2023- Full Tracks
Download Here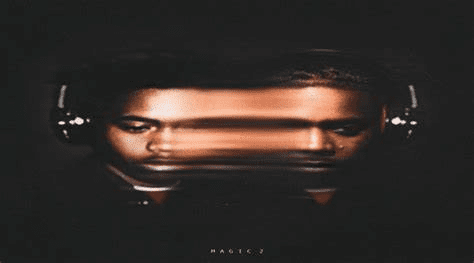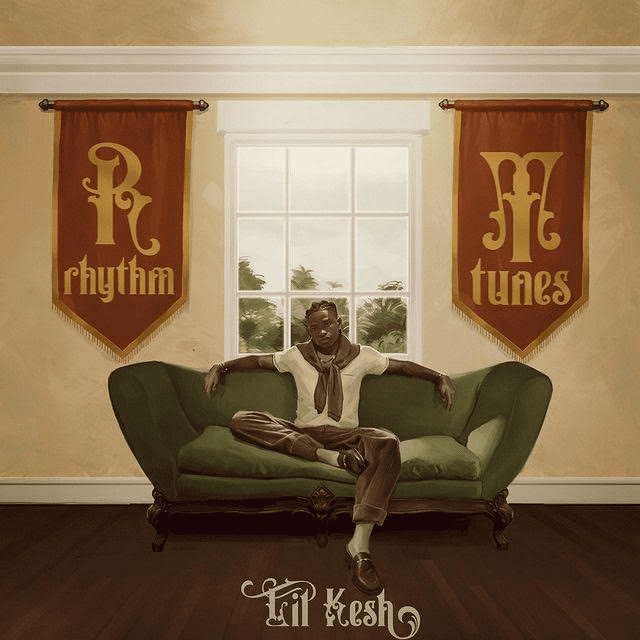 Lil Kesh Makes A Comeback With His Latest EP 'RHYTHM & TUNES'
Download Here
« Reactions, Accolades As Tyson Fury Admits To Beating Francis Ngannou By Split Decision Says "One Of My Toughest Fight In 10 Years' (VIDEOS) | "It Gives Me An Unexplainable Joy Everytime A Girl Is K!lled By Her Yahoo Boyfriend "-Kosi Ugo Sparks Reactions »
---
Looking for something? Search below
---
---
---
About FMT BLOG
Welcome to FMTBLOG, your ultimate source for reliable and diverse content. We are a passionate team of writers and online publishers dedicated to providing informative articles and engaging stories on a wide range of topics. At our Blog, we understand the importance of staying informed in today's fast-paced world. That's why we strive to deliver […]
more →
---