"It Gives Me An Unexplainable Joy Everytime A Girl Is K!lled By Her Yahoo Boyfriend "-Kosi Ugo Sparks Reactions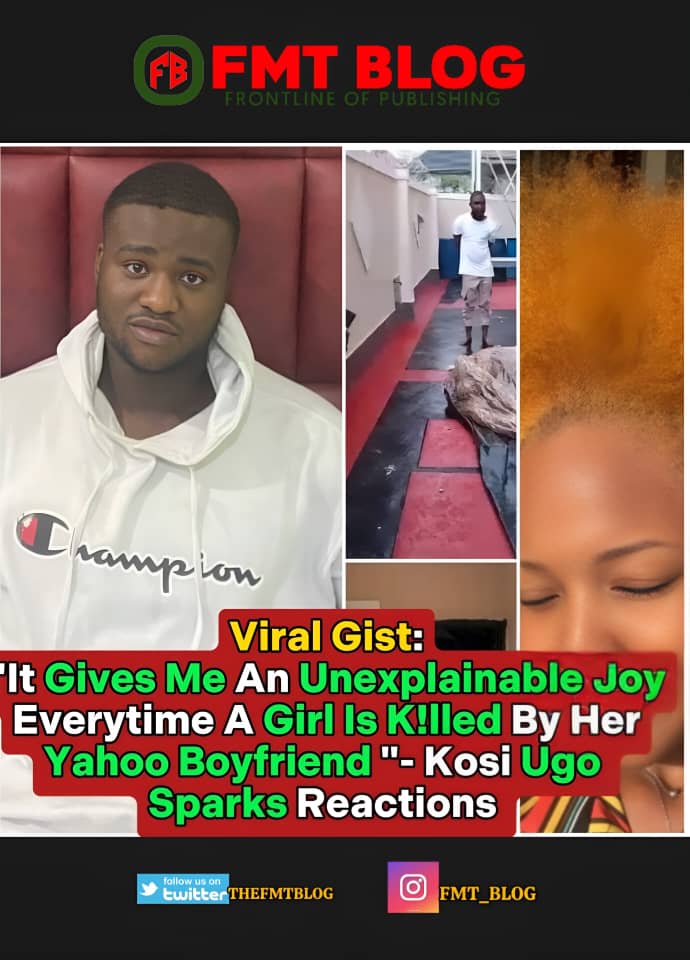 In light of the recent incident where Damian Okoligwe tragically killed his girlfriend Justina Otuene Nkang, Facebook user Kosi Ugo expressed a deeply controversial sentiment.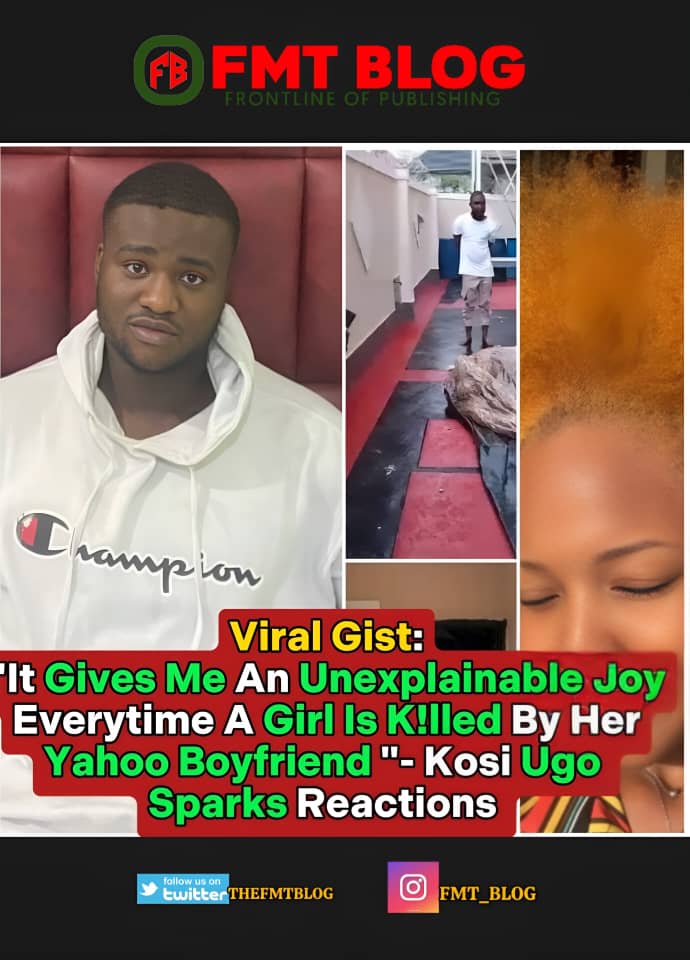 Taking to Facebook, Ugo stated, "Whenever news circulates on social media about a girl being killed by her fraudulent boyfriend, an indescribable sense of satisfaction fills my heart, a feeling that no amount of money can match.
"It is important to recognize that such a statement is highly concerning due to its callous disregard for the loss of life and the pain endured by the victim's loved ones.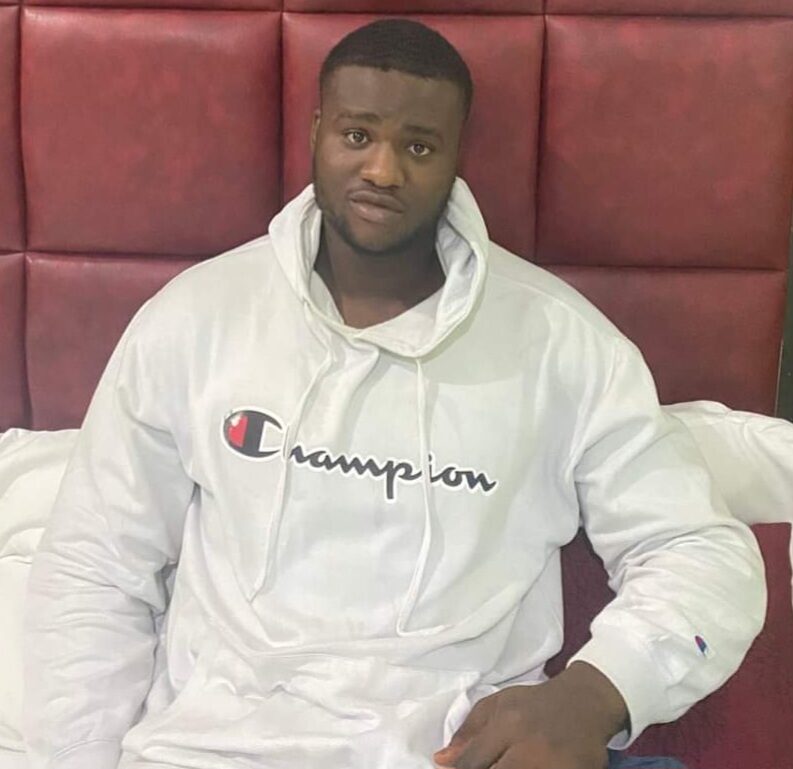 Instead of empathizing with the tragedy and promoting justice, Ugo appears to derive a disturbing satisfaction from such gruesome events.
READ MORE- UNIBEN 500-Level Engineering Student Shot Dead Inside School Premises (VIDEO)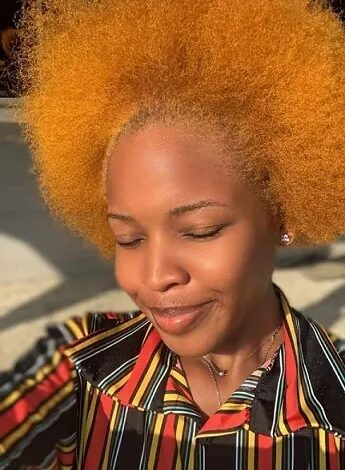 It is essential for society to prioritize compassion and ensure that individuals like Ugo are educated about the value of empathy, understanding, and supporting victims during such distressing times.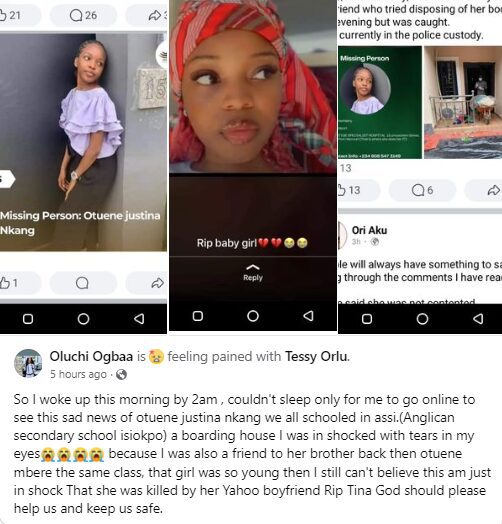 "I always feel like looking for the boy to shake his hand and thank him for a job well done."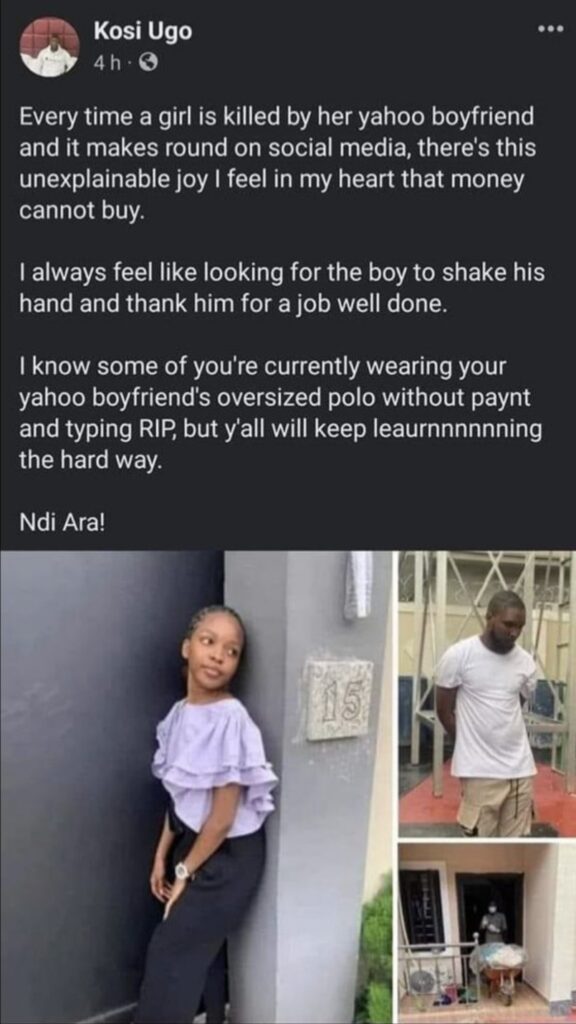 Meanwhile, his post created a lot of reactions before he eventually explain his shed more light about the meaning of his initial post.
He afterwards apologied but it was not well received.

Drop comment below 👇
READ ALSO 👇