Viral Gists
Country where Drug Baron and Terrorist Leader serve as President and Vice President in Big Trouble, Says Nigerian Pastor, Bishop David Ibiyeomie (vIDEO)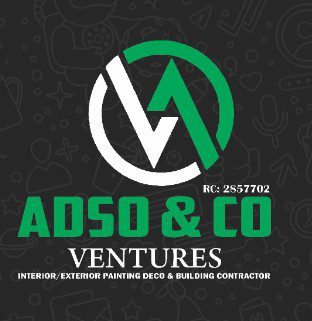 Country where Drug Baron and Terrorist Leader serve as President and Vice President in Big Trouble, Says Nigerian Pastor-Bishop David Ibiyeomie.
Bishop David Ibiyeomie, the presiding pastor of Salvation Ministries headquartered in Port Harcourt, Rivers State, recently gave a sermon in which he expressed concerns about the leadership of any country where a drug baron and a terrorist leader were serving as president and vice president.
READ ALSO- 13-year-old boy arrested for shooting a man to death on Easter Sunday
Ibiyeomie drew a comparison between such a leadership combination and Pablo Escobar and Osama bin Laden, who were notorious Colombian drug traffickers and terrorist leaders, respectively. Ibiyeomie expressed disgust at a Senior Advocate of Nigeria (SAN) who defended a drug baron on national television, saying that such a person's SANship should be turned to dis-SAN.
He lamented the fact that people know the truth but choose to lie, and that some countries have turned into places where the truth cannot be told. Ibiyeomie did not name any country specifically, but his comments have gone viral on the internet.
The article also mentions the drug trafficking allegations against Bola Tinubu, who was declared the winner of Nigeria's February 25th presidential election as the candidate of the ruling All Progressives Congress, with former governor of Borno State, Kashim Shettima, as his running mate.
Tinubu was accused of being involved in a white heroin trafficking network in Chicago and Indiana between 1988 and 1993. Court documents have been released to back up the allegations, and Tinubu's camp has defended him against the accusations.
FULL STATEMENT BELOW;
"I got disgusted and said, how can you see the truth like this and say it is a lie? That is how some countries have turned to, where we cannot tell ourselves the truth.
"I don't know the nation, but you know the nation. Just imagine a nation where Escobar will rule, and Osama bin Laden will be his vice, it will not happen, but just have a mental picture of any nation on earth."
Recall that the "President-elect", Bola Tinubu was fingered to have been involved in a white heroin trafficking network which operated in Chicago and some parts of Indiana and was led by one Adegboyega Mueez Akande between 1988 and 1993.
According to the Verified Complaint for forfeiture in case No. 93 C 4483 Obtained by Sahara Reporters and reported in 2008, which was filed on July 26, 1993, before the Hon. Judge Nordberg of the United States District Court for the Northern District of Illinois, the United States Government urged the Court to order the forfeiture of funds in accounts Nos. 263226700 held by First Heritage Bank in the name of Bola Tinubu, funds in accounts 39483134, 39483396, 4650279566, 00400220, 39936404 and 39936383 held by Citibank N. A in the name of Bola Tinubu and funds in accounts 52050-89451952,52050-89451952, 52050-89451953 held by Citibank in the name of Bola Tinubu because there was probable cause to believe that the funds in Tinubu's bank accounts represented proceeds of narcotics trafficking or were monies involved in financial transactions in violations of 18 U.S.C, sections 1956 and 1957 and therefore, was forfeitable to the US Government.
However, in a tacit defence of the ownership of the funds, Asiwaju Bola Tinubu averred in Court that the funds belonged to himself, his wife, K.O Tinubu and his surrogate mother, Alhaja Mogaji and warranted that they had exclusive right, title and interest to the funds.
In an affidavit sworn to by Kevin Moss, a Special Agent with the United States Internal Revenue Service, criminal investigation division in support of the verified complaint for forfeiture of Bola Tinubu's money held in various Bank accounts, the agent gave a vivid account of how he came to the conclusion that the funds were proceeds of narcotics transaction in violation of the US law.
Tinubu's drug trafficking allegation has remained controversial, especially in 2022 at the build-up of the 2023 general elections where Tinubu and the former governor of Borno State, Kashim Shettima, who had also been accused of having links with terrorists operating in the Northern region of Nigeria, emerged presidential and vice presidential candidate of the ruling All Progressives Congress.
They were declared winners of the February 25th presidential election amid rejection, protests and criticisms by many Nigerians and foreign observers.
Tinubu's camp has however defended his drug trafficking allegation, but several Certified True Copy of court documents have been released to back up the allegation.
Excerpted from SaharaReporters