Viral Gists
Family of Four, Others Killed as Vehicle Collides in Enugu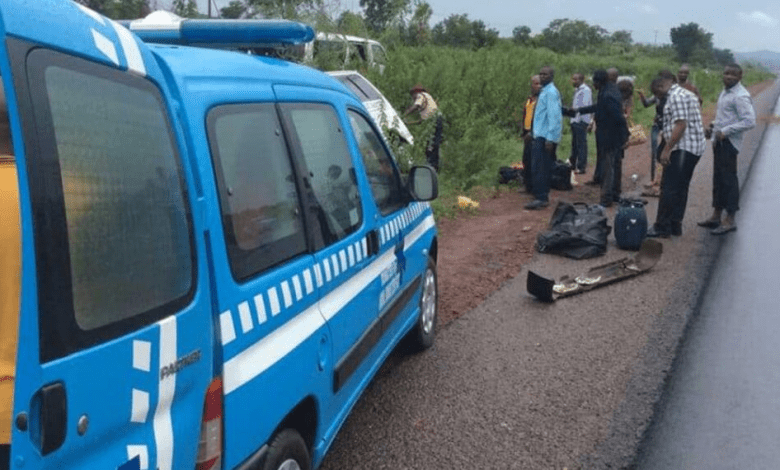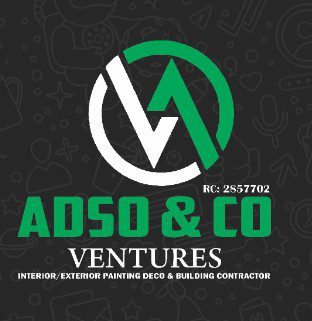 Family of Four, Others Killed as Vehicle Collides in Enugu
According to eyewitnesses, a father, his wife, and two children were among the four unidentified dead.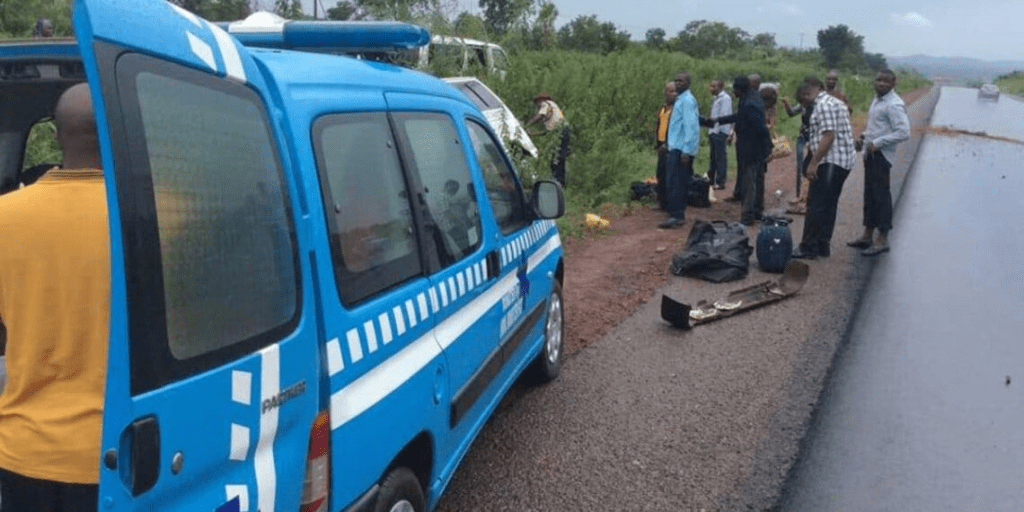 Six people perished in a multi-vehicle collision on Tuesday in Enugu State, the southeastern part of Nigeria, along the state's Ninth Mile-Ugwu Onyeama Road, an accident involving a crude oil tanker, an SUV, a Hiace bus, and a vehicle with heavy cargo took place.
According to the Vanguard newspaper, some of the survivors were brought for treatment to the Our Saviour Medical Centre, the National Orthopaedic Hospital, Enugu, and the Enugu State University of Technology Teaching Hospital.
READ ALSO- "We'll Permanently Delete Digital Lenders Harassing Debtors From Google Playstore Because We'Re Dealing With Chronic Borrower"-FCCPC
On numerous WhatsApp groups, a video clip that was allegedly taken soon after the event has been making the rounds.
Consequently, during the collision, the oil tanker struck the Hiace bus and the SUV struck the truck.
A father, his wife, and two children were among the four unidentified fatalities, witnesses informed this publication on Tuesday night. About 11 other people suffered injuries in the crash.
Ifeanyi Ossai, the deputy governor of Enugu State, who visited the accident site and the hospitals, said that as soon as he learned of the tragedy, he hurried to meet the victims.
A lawyer named Mr Ossai said that the accident's cause had not yet been determined and that the state government was awaiting a report from the appropriate organisations in charge of such things.
"Unfortunately, several of our people died while a few were hurt.
The security services that responded and carried out the quick rescue were also appreciated, he added.
The deputy governor gave the wounded people his word that the government would pay for their medical care and rehabilitation thereafter.
He declared that the government would collaborate with organisations like the Federal Road Safety Corps and others to urge drivers to reduce the frequency of traffic accidents, claiming that the majority of them were preventable.
Doctor, Emma Ngwu, the medical centre's medical director, described the tragedy as "ghastly with many fatalities."
The hospital received 14 survivors, according to Mr Ngwu, a doctor, and six remains were deposited in the mortuary.
Ten of them sustained critical injuries, so we've been working hard to make sure the ones who are still alive get treated, he added.
Blessing, a survivor, said that the Hiace bus, which was carrying people, had departed from Abakaliki in Ebonyi State and was travelling to Lagos State when the tragedy happened.
Ms Blessing praised God for preserving her, as well as others, and prayed for those who had suffered different injuries to heal quickly.