Viral Gists
GWR: Ekiti State Government Bans Planned 72-hour Kissing Marathon(PHOTOS)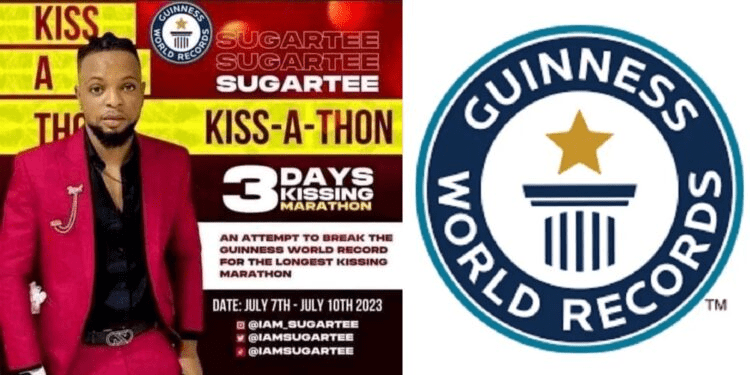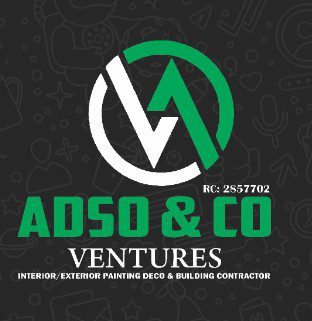 The Ekiti State government has taken a decisive step by prohibiting a planned three-day kissing marathon that aimed to set a Guinness World Record within the state.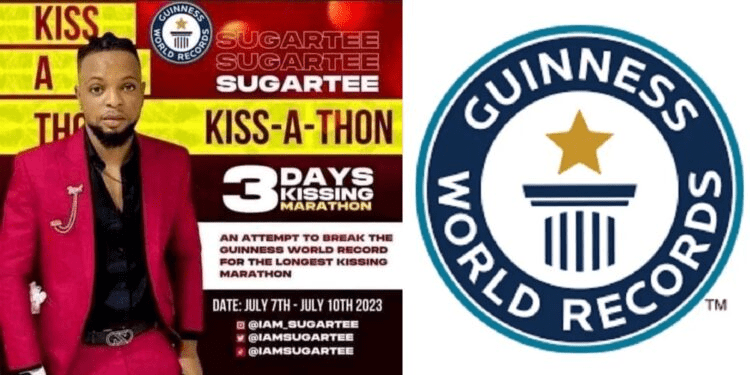 The event, organized by a group called Sugartee, had been extensively advertised both within the state and on social media platforms. It was scheduled to commence on July 7 at a popular amusement park in the state capital.
However, the state government intervened by issuing a letter dated July 3, 2023, from the Ministry of Arts and Culture to the Ekiti State Hoteliers Association, officially banning the proposed kissing marathon. The letter explicitly stated that any facility found hosting the event would face severe consequences.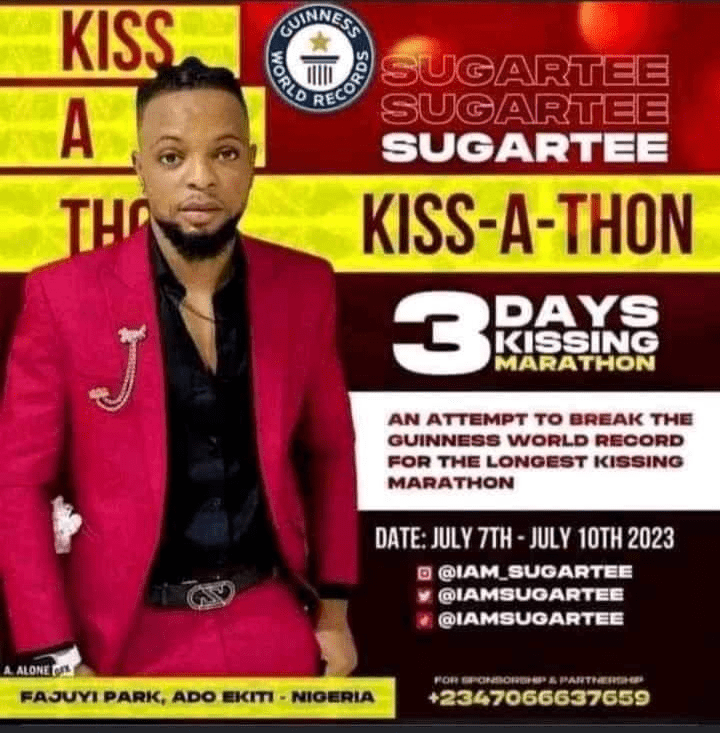 The communication, signed by the Director of Tourism, Adebanji Adelusi, on behalf of the ministry's permanent secretary, Dele Ogunsemoyin, expressed concerns that the event, referred to as the 'Kiss-a-thon,' had the potential to tarnish the state's reputation.
The statement issued by the ministry reads as follows:
"Kiss-a-thon" as an event is not only absurd, unhealthy, immoral, and capable of denigrating the image of the state, it is a programme that runs counter to the values of the people of the state and therefore capable of plunging our Youths morally backward.
"In view of the foregoing, the Ministry of Arts, Culture, and Tourism hereby prohibits the hosting of such event or any other events like it in any facility that wishes to continue to operate lawfully in Ekiti State.
"To the above, you are hereby requested to convey the content of this Notice to the members of Ekiti State Hoteliers' Association to effectively monitor their outlets against being used negatively to cause embarrassment to the Government and People of Ekiti State."