Heartbreaking Photos Revealing The Before And After Of Zamfara Man After 7 Months In Bandit's Den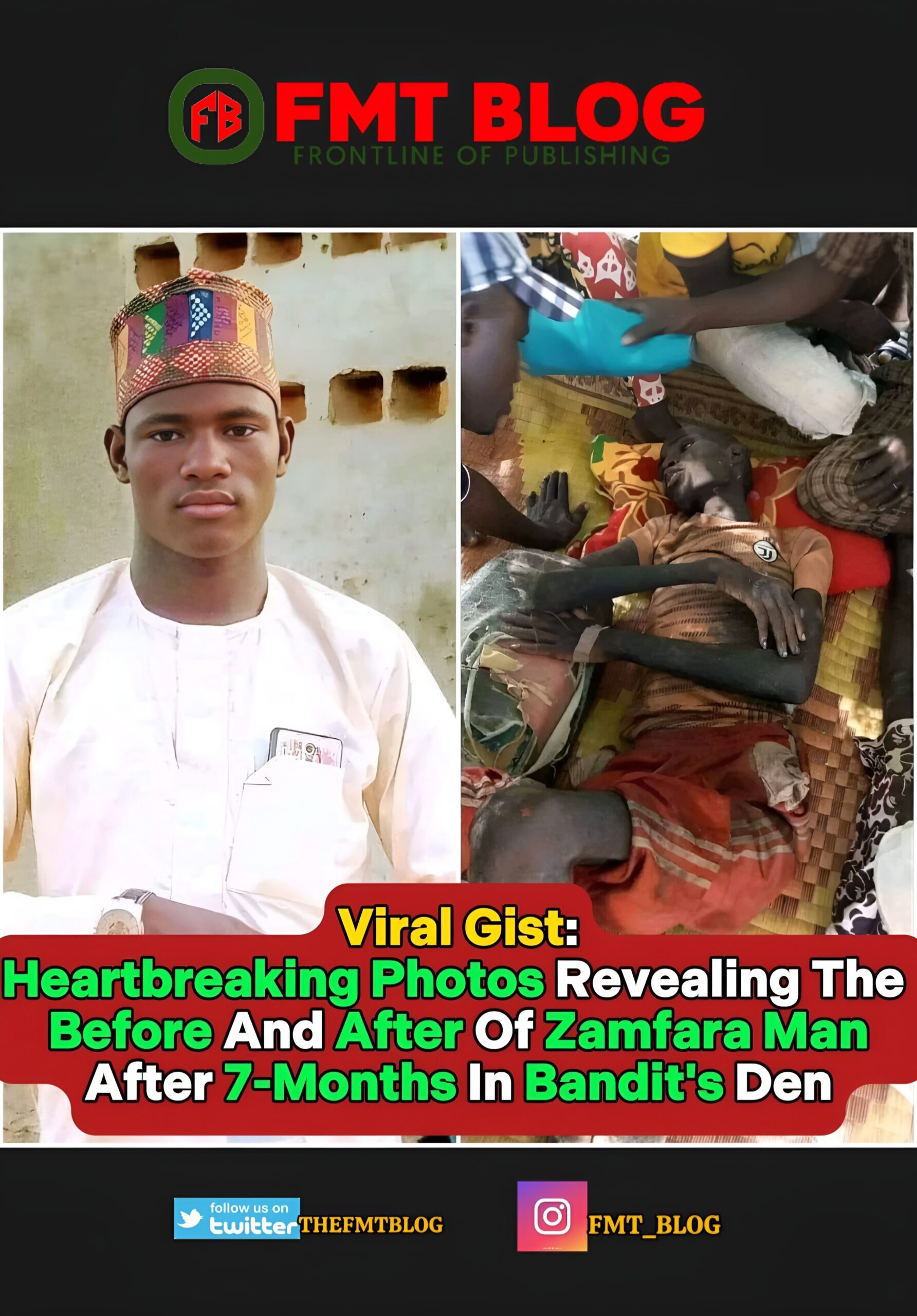 A Facebook user named Bashir Shuaibu Umar recently posted a set of photos showing the transformation of a young man who was released from bandits' captivity.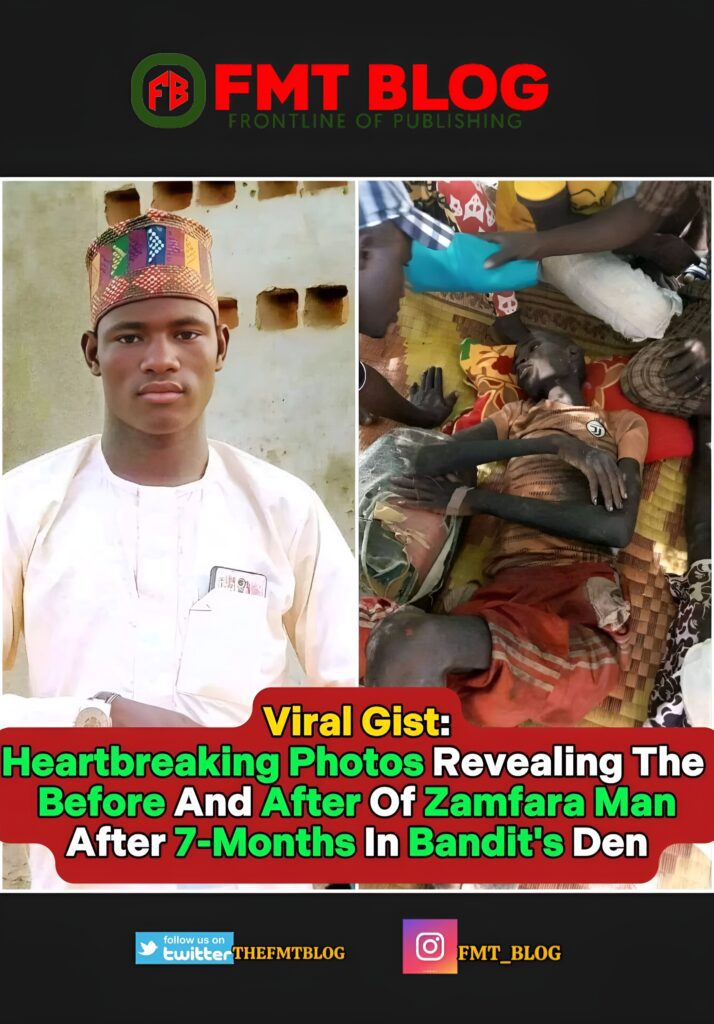 The individual in question is Abdulrahman Dan Gulbi. On October 18, 2023, after enduring seven long months in the hands of these criminals, Abdulrahman finally regained his freedom.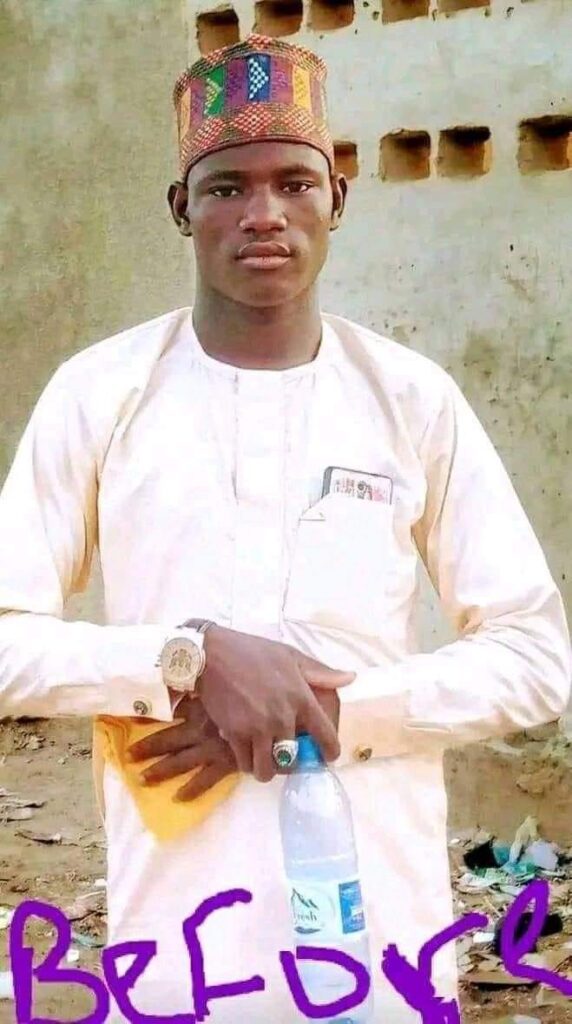 Abdulrahman's unfortunate ordeal began when he was abducted by bandits while traveling to his hometown in Maru Local Government Area, Zamfara State.
READ ALSO: Tragedy As Husband Mauled By Dogs Weeks After Wife Shared A Post Saying 'Blame Humans Not Dogs For Attack'- Photos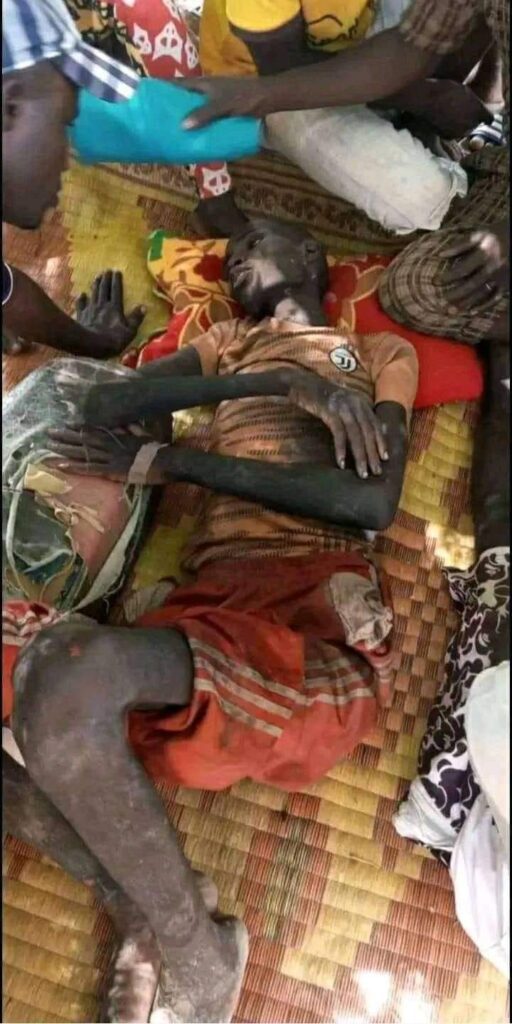 The before and after pictures shared by Bashir Shuaibu Umar serve as a testament to the harrowing experience Abdulrahman went through, yet they also showcase his strength and resilience.
His release from captivity is undoubtedly a cause for celebration and relief among his family and friends.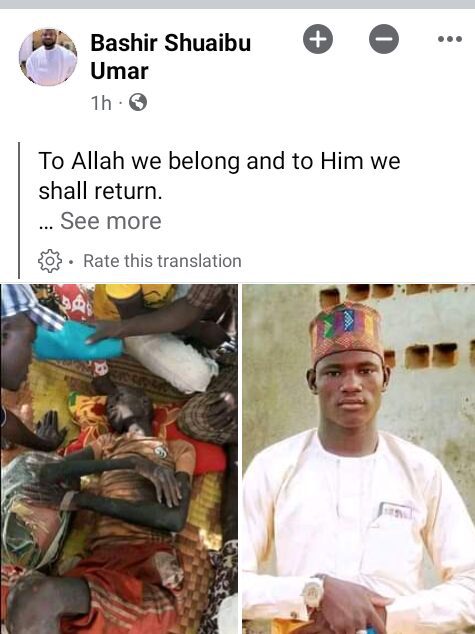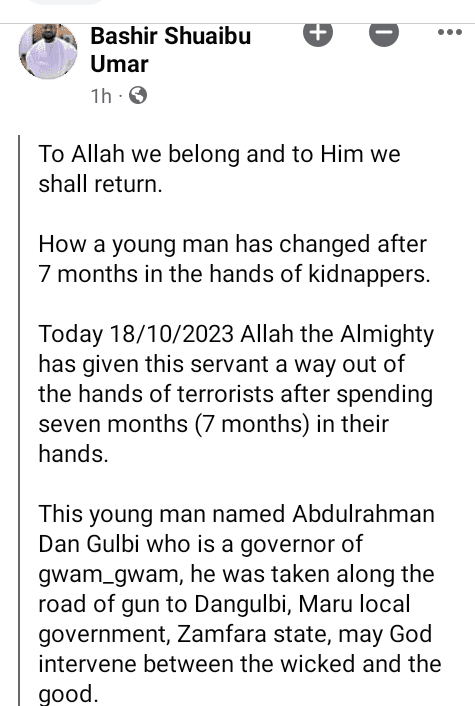 The photos of before and after of Zamfara Man After 7 Months In Bandit's Den has caused alot of mixed reactions, let's hear yours in the comments section 👍
Drop comment below 👇
READ ALSO 👇