Tragedy As Husband Mauled By Dogs Weeks After Wife Shared A Post Saying 'Blame Humans Not Dogs For Attack'- Photos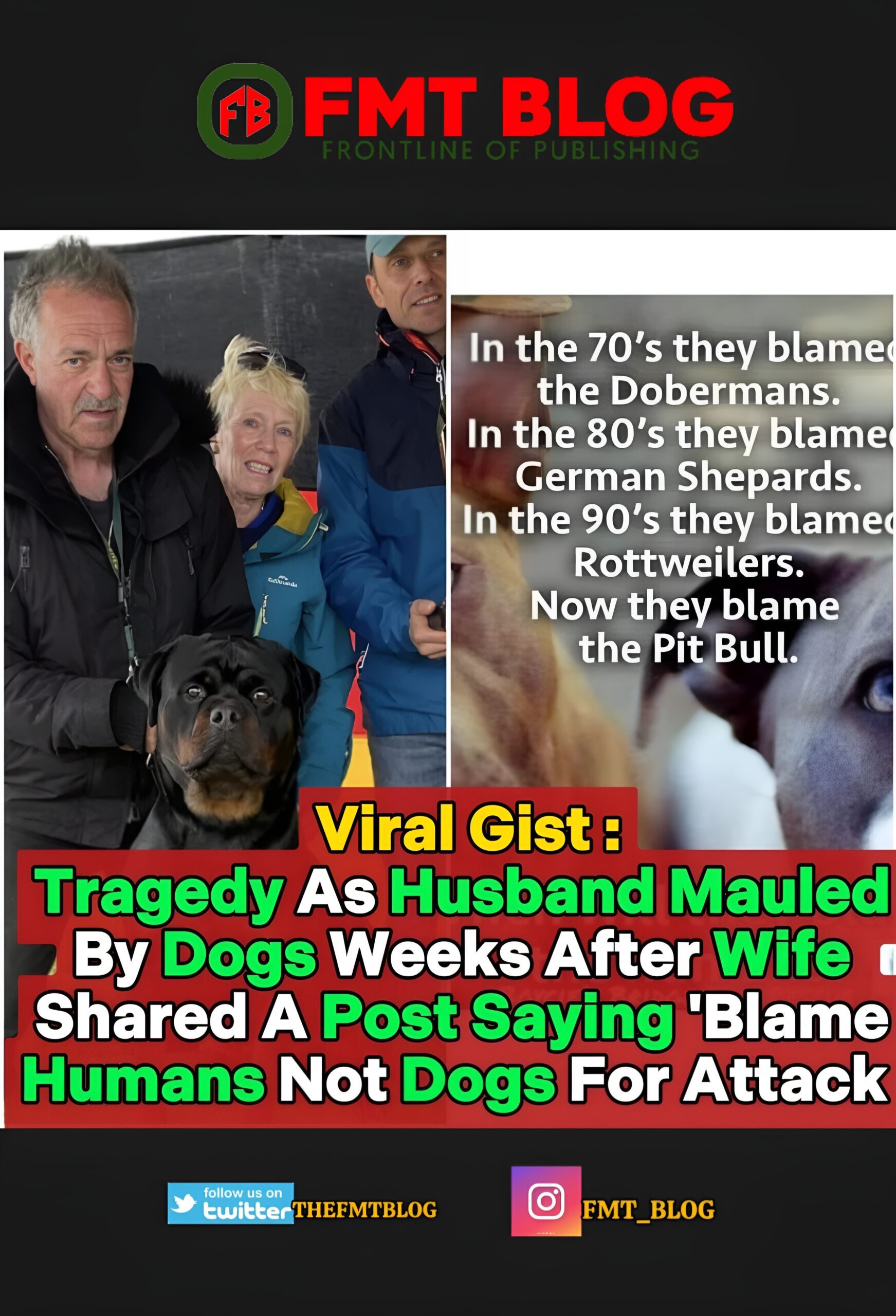 Tragedy As Husband Mauled By Dogs Weeks After Wife Shared A Post Saying 'Blame Humans Not Dogs For Attack'- Photos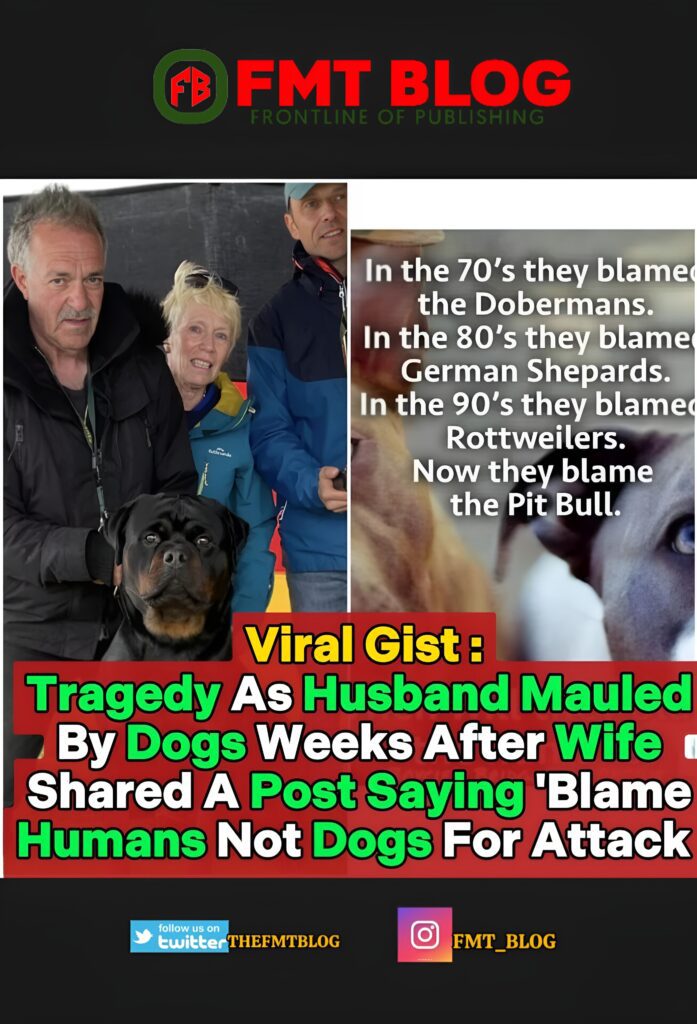 A tragic incident occurred in Allens Rivulet, Tasmania, where a woman, Karen 'Maree' Anderson, lost her husband, Noel Backhouse, due to a fatal attack by their Rottweiler, Ruben.
This unfortunate event came just weeks after Karen shared a post emphasizing that dog owners, not the dogs themselves, should be held accountable for the behavior of their pets.
READ ALSO: "Hold My Pastor Adegoke Jeremiah Responsible Should Anything Happens To Me"- Chef Dammy Cries Out
Noel suffered fatal bites to his hands and arms, while Karen herself sustained injuries to her lower legs.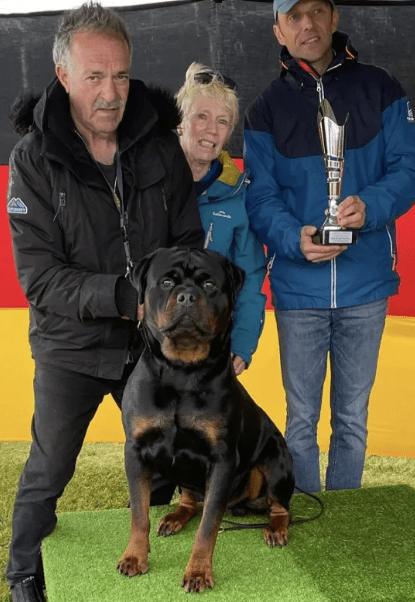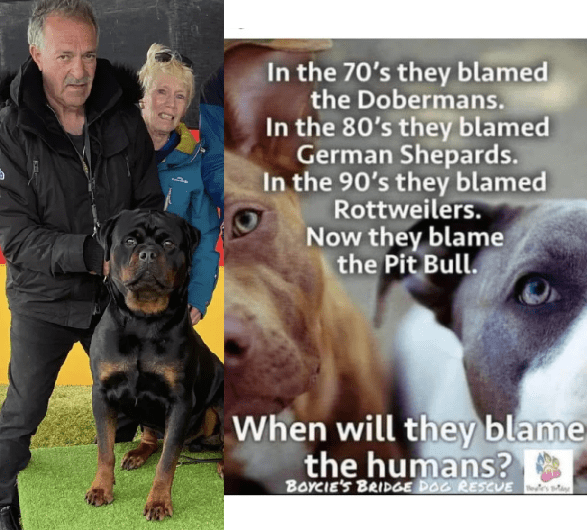 This distressing incident highlights the need for responsible pet ownership and proper training.Regrettably, this is not the first encounter the couple had with dog-related issues.
In July 2022, Noel was attacked by a Pitbull while walking Tori and Ruben, which prompted Karen to share a picture of his injuries, expressing her frustration towards irresponsible dog owners.
Following Ruben's attack on Noel, the Rottweiler was euthanized, and the council seized their two other dogs for investigation purposes.
Despite this tragedy, the community has come together to support Karen by organizing an initiative to care for her remaining dogs.
The Tasmanian Police Inspector, Colin Riley, acknowledged the devastating outcome, recognizing that the couple had loved their pets, but unfortunately, the animal turned on them.
A report will be prepared for the coroner as part of the investigation into this heart-wrenching incident.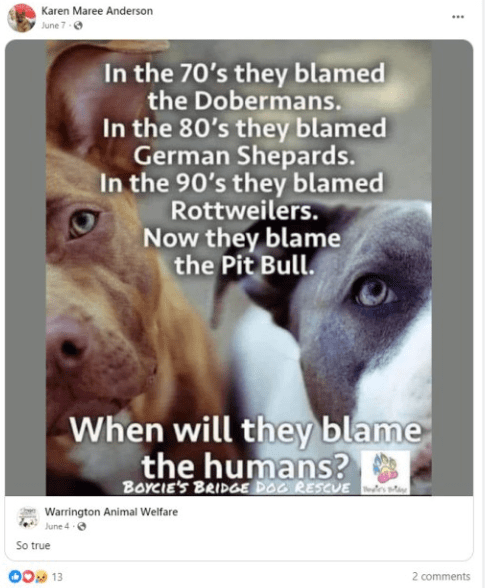 Drop comment below 👇
READ ALSO 👇