"Hold My Pastor Adegoke Jeremiah Responsible Should Anything Happens To Me"- Chef Dammy Cries Out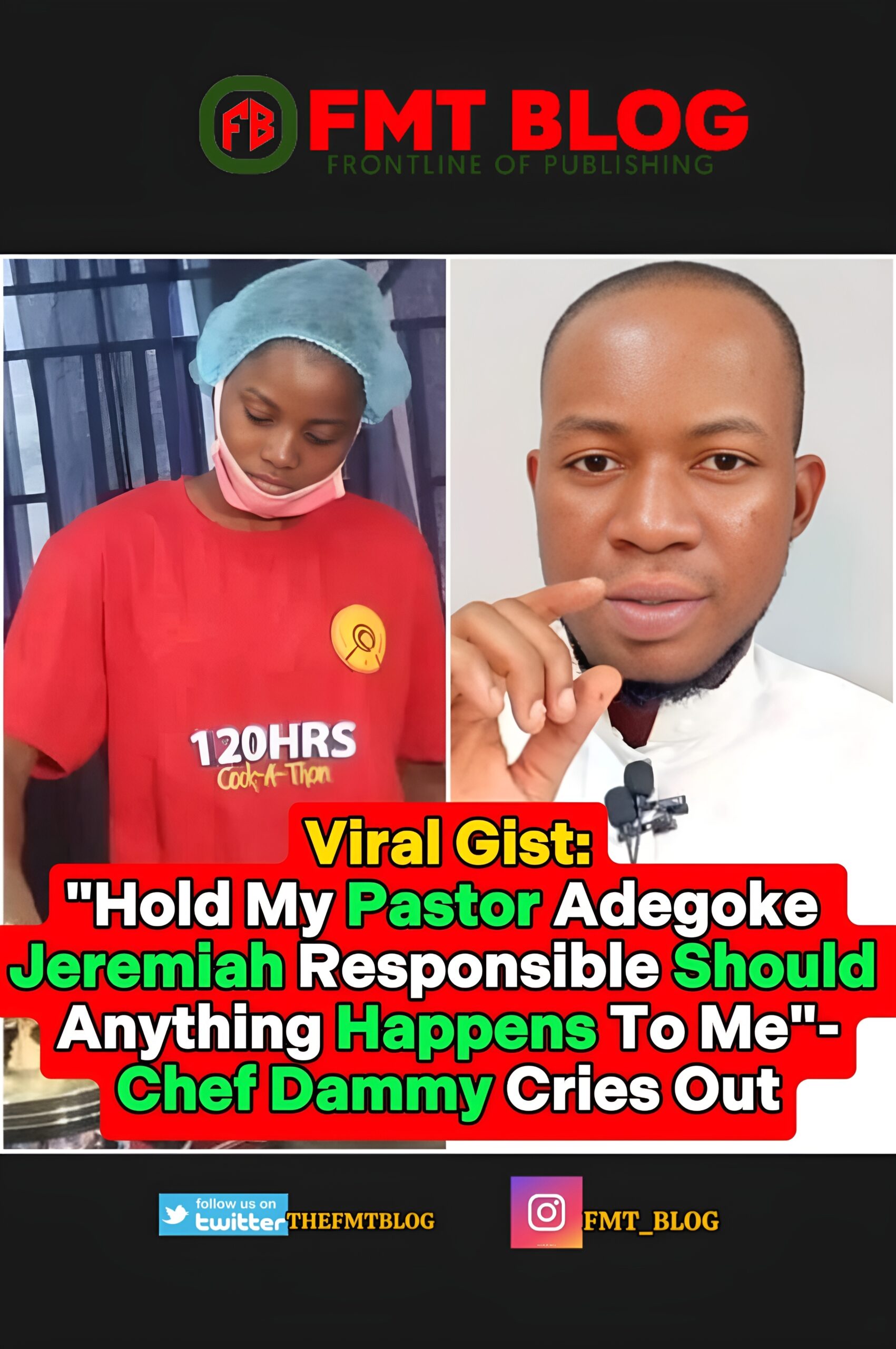 Chef Dammy, born Damilola Adeparusi, has recently made a plea to the public, urging them to hold her pastor accountable if any harm befalls her.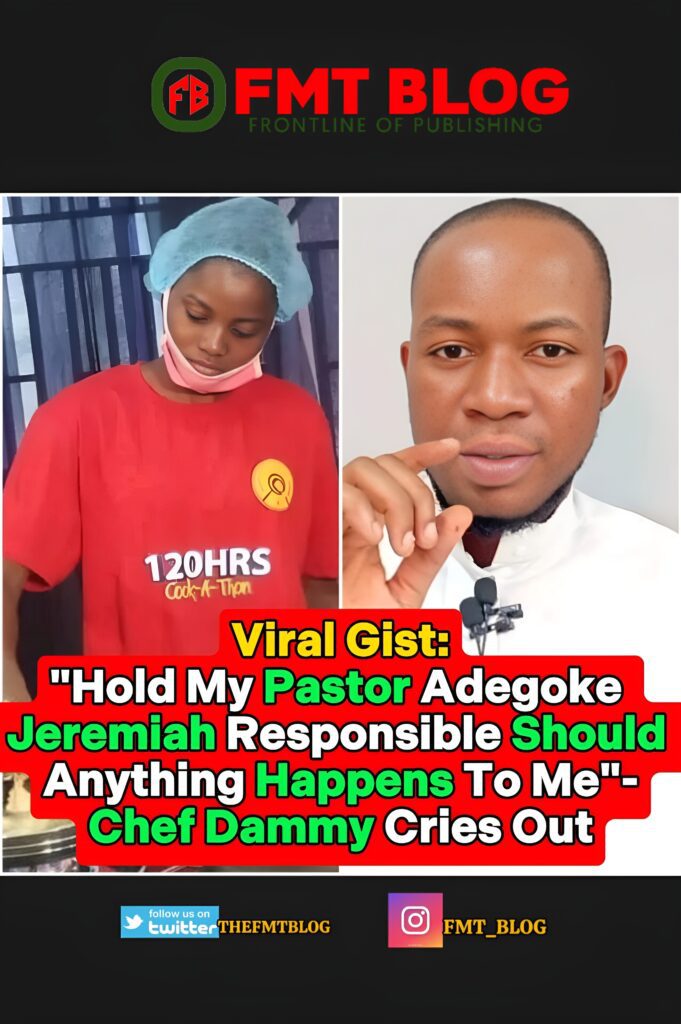 The talented chef gained widespread attention in June 2023 for her participation in a "cook-a-thon," an event organized by her church pastor, Adegoke Jeremiah, known as the Billion Dollars Prophet.
In a disturbing revelation, Chef Dammy has voiced concerns about her personal safety, implicating individuals she referred to as the "people of God" in previous posts.
READ ALSO: Tragedy As NYSC Corps Member Stabbed to Death While Jogging In Kaduna (PHOTOS)
However, she took things a step further by directly naming her pastor as the alleged threat to her life.Dammy intends to travel to Lagos to share her side of the story through an interview, aiming to bring forth a complete account of what has transpired.
While she hopes for a peaceful resolution, she issued a stern caution that if any untoward incident were to occur, her pastor should be held responsible.
The gravity of the situation underscores the need for a thorough investigation and appropriate action to ensure everyone's safety.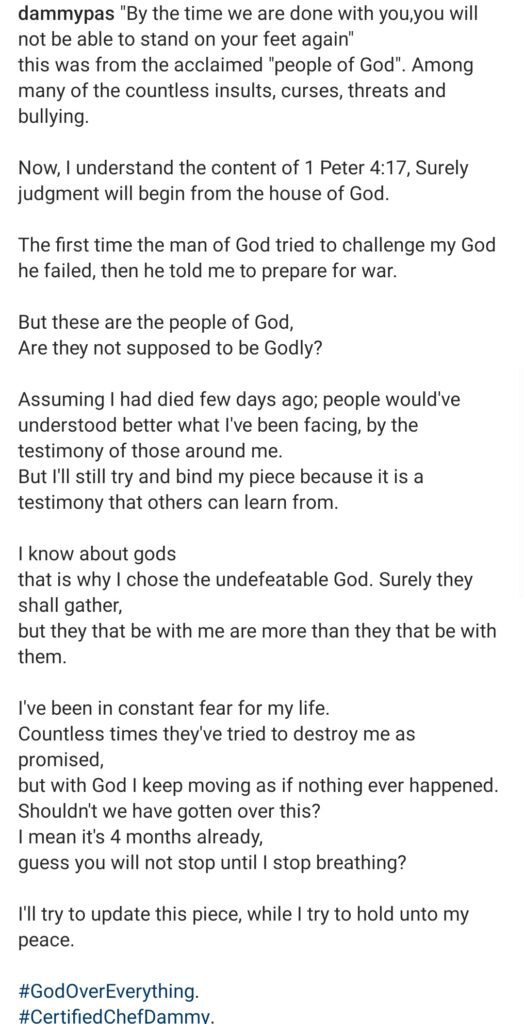 Drop comment below 👇
READ ALSO 👇