'I Can't Move Out Of My Mother's House For Some Girl"-Anthony Joshua Sends Warning To Future Wife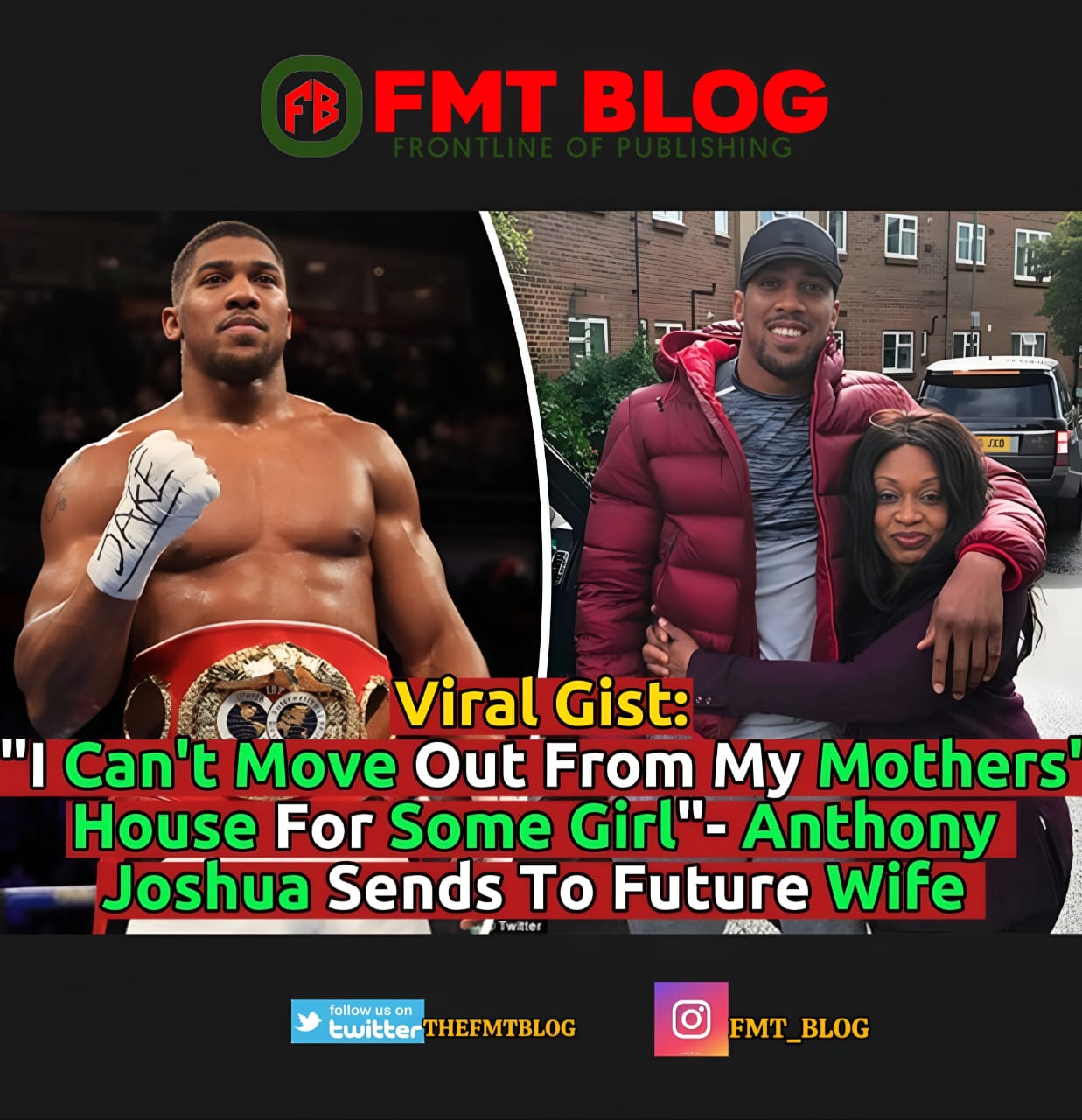 Anthony Joshua, a British-Nigerian boxer, disclosed that, although he is 34 years old, he still resides with his mother, Yeta Odusanya, and is not prepared to move out.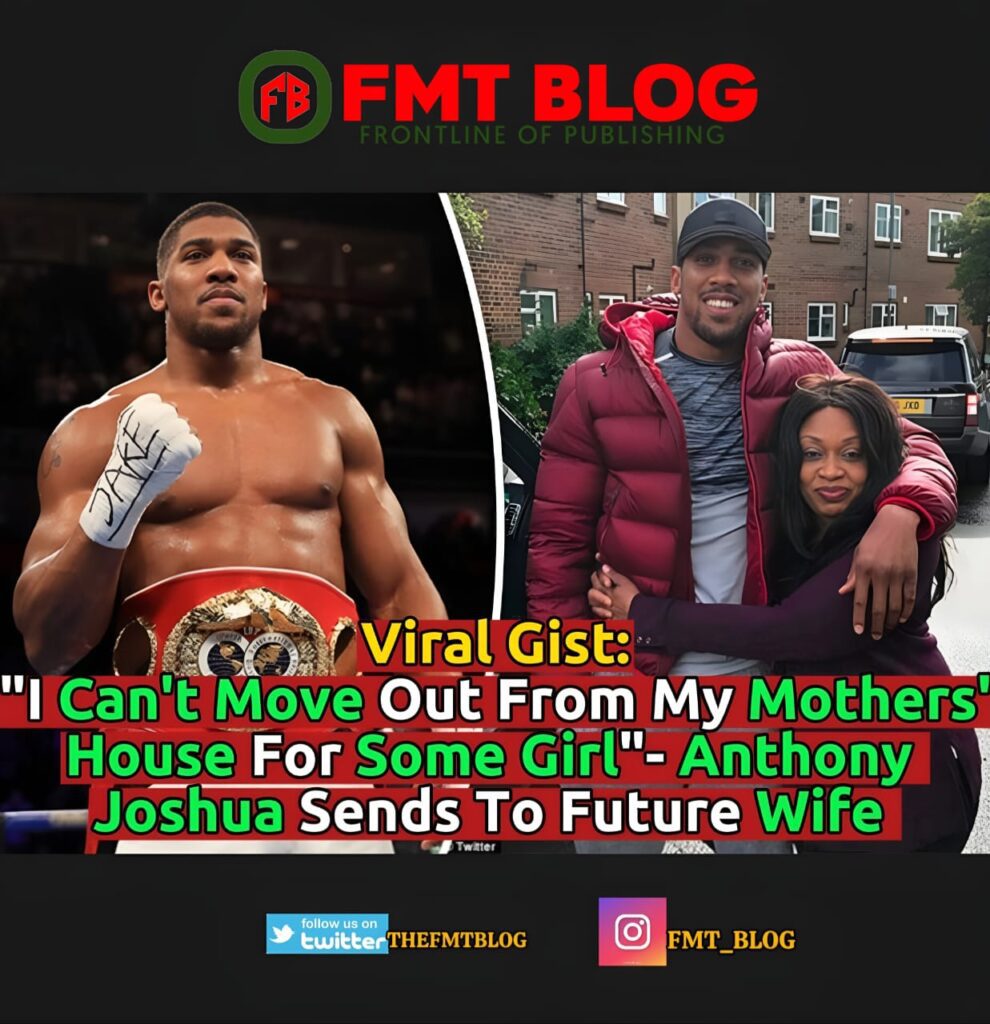 Joshua returned to his mother's two-bedroom former council apartment following his estimated £15 million win against Wladimir Klitschko in the year 2017
In an interview with Louis Theroux, the British boxer talked about his tight ties with his family and gave his prospective girlfriend a heads-up that it would be difficult to get him to move out.
READ ALSO- UNTH Doctor Who Was Abducted Escapes After Kidnappers Slept-Off From Weed Overdose
The two-time world champion told the BBC, "I still live with my mum." In our culture, we supported our parents and grew up in family homes.
"Why am I leaving my mother alone for some girl?" I ask myself before moving away. The most essential thing is family.
"A girl who marries me is marrying not just me but also my family."
Joshua, who has never been seen dating, acknowledged that he prefers to keep his personal affairs quiet because he finds it difficult to live up to the expectations that others have of him.
"Are we going to analyse everything I say and use it as a story to create a story?" he asked again. I keep to myself because of this.
You put so much pressure on yourself to appear as this huge celebrity and to be flawless.
They will drag you down, I can assure you. The size of the drop increases with height.
Before this, Joshua had an intermittent relationship with Nicole Osbourne, his child's mother and a former classmate.
Drop comment below 👇
READ ALSO 👇