"I'll Rather Donate My Kidney To My Husband Than My Father!"- Actress Regina Daniels Causes A Buzz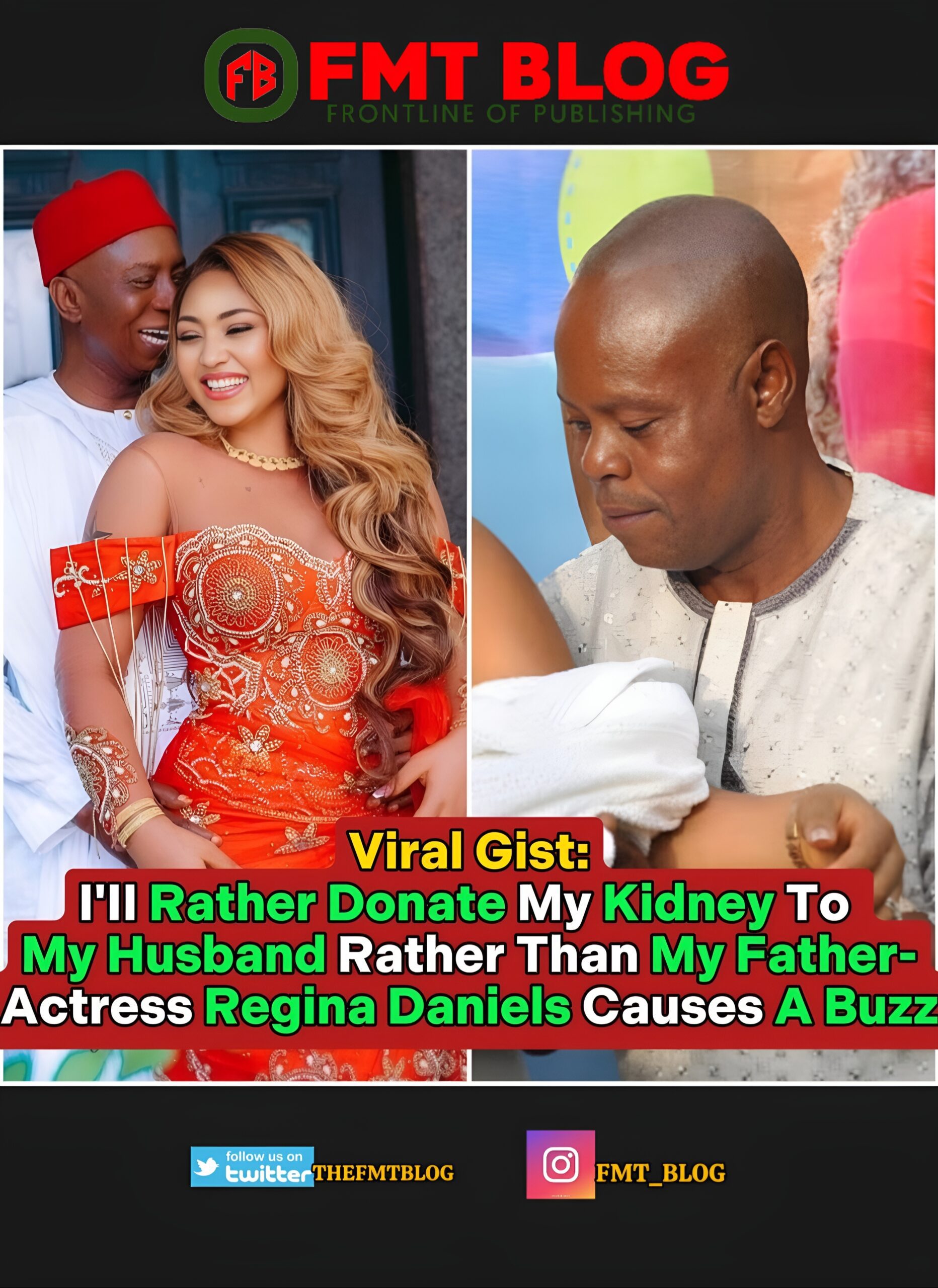 Regina Daniels, a Nollywood actress, states that she would rather give her kidney to Ned Nwoko, the father of her children, than to her own father.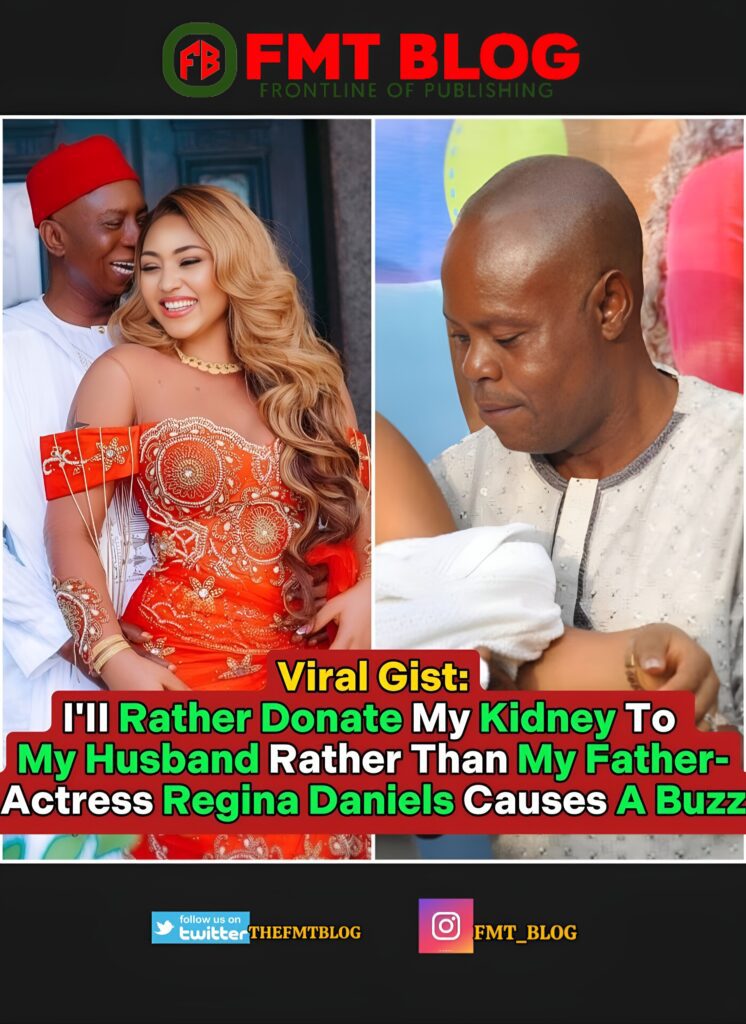 Actress Regina Daniels was asked a tough topic about kidney donation during a conversation.
She was given the option to donate her kidney to Senator Ned Nwoko, her husband, or to her father.
Regina's answer demonstrated how much she cared about her kids' welfare.
Regina Daniels clarified that having her father present in her children's life is her top concern as a mother.
She stressed the value of her children having both parents in their upbringing and stated that she would be willing to donate her kidney to her spouse.
READ ALSO- 'I Can't Move Out Of My Mother's House For Some Girl"-Anthony Joshua Sends Warning To Future Wife
According to her; "As a mother, I will donate my kidney to my children's father not because he is my husband but because I don't want my children to grow without a father."
Many people were moved by her considerate choice, which emphasized the value of family ties. Online users showered the comment section with appreciation for Regina Daniels' thoughtful response and altruistic outlook.
They praised her for putting her kids' happiness and health ahead of anything else.
The actress's attention to detail in the fictitious situation demonstrated her commitment to her family.
"Gina, you are super intelligent and your response is apt," commented @chachaekefaani.
The response from @ifunanyaigwe.kmj was, "This question is a nightmare, oh tank you, my sis Gina, ure super intelligent."
It was stated by @sweet_queen_debby: "Regina is full of wisdom."
Reaction from @bigboldjenny: "Wow Gina."
@etih_alero left a remark, saying, "I really like how you highlighted MY CHILDREN'S FATHER… Nothing compares to a mother's love…@regina.daniels, you are a wise woman."
"So much embodiment of wisdom you carry @regina.daniels," said @debbylicious in response.
According to @officialharvey, "smart girl."
As stated by @ace_comedy_skit: "A very intelligent and smart being @regina.daniels."
It was said by @parteker_, "I swear you too smart."
What do you think about her statement on ? I'll Rather Donate My Kidney To My Husband Than My Father!"- Actress Regina Daniels Causes A Buzz
Drop comment below 👇
READ ALSO 👇