Exposed: Why Nigerian Singer Davido Goes About Scamming People!- Anonymous Investigator Unravels Alleged Chat Btw The Singer and Larry Gaga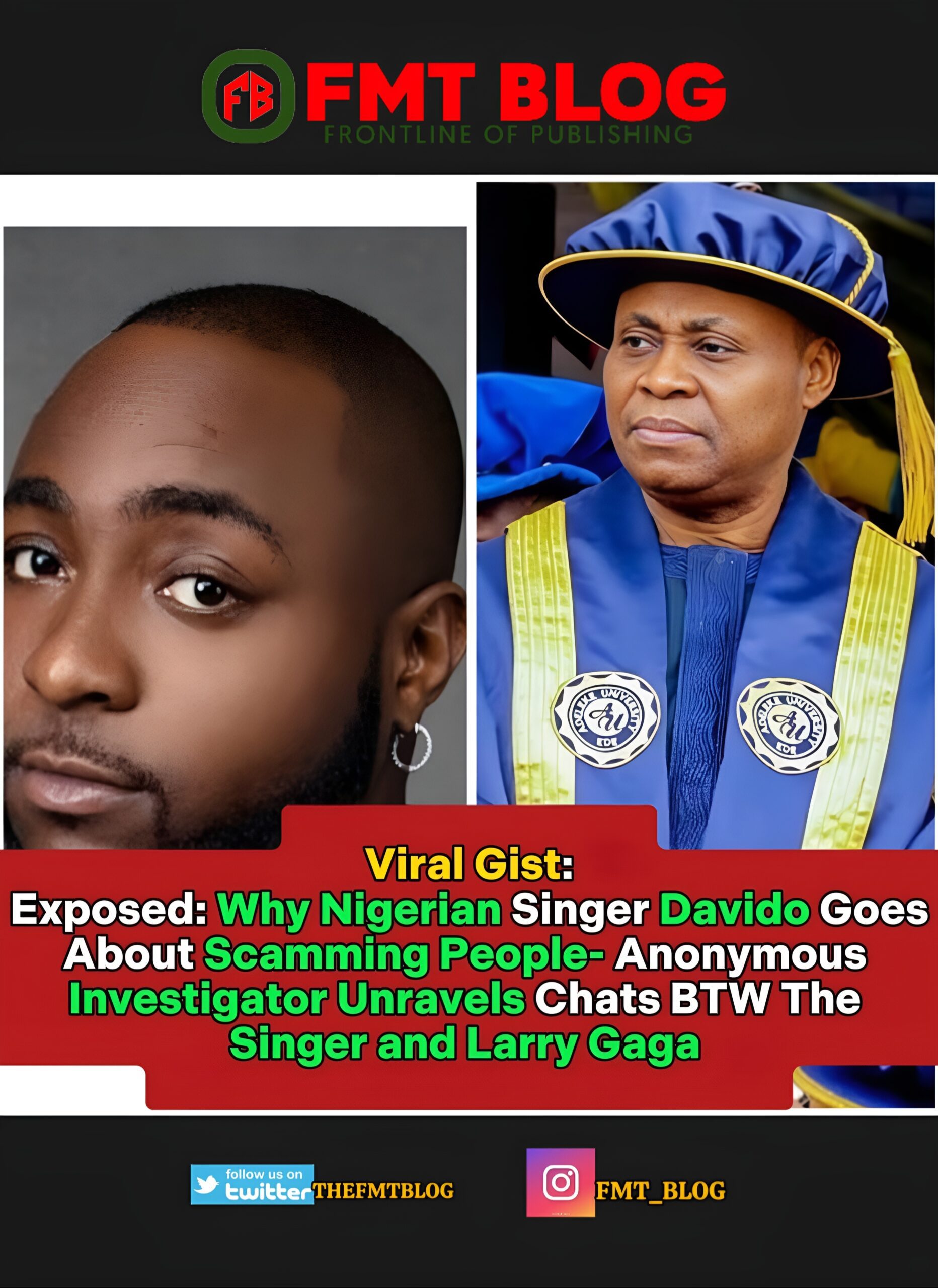 Why Nigerian Singer Davido Goes About Scamming People- Anonymous Investigator Unravels Alleged Chat Btw The Singer and Larry Gaga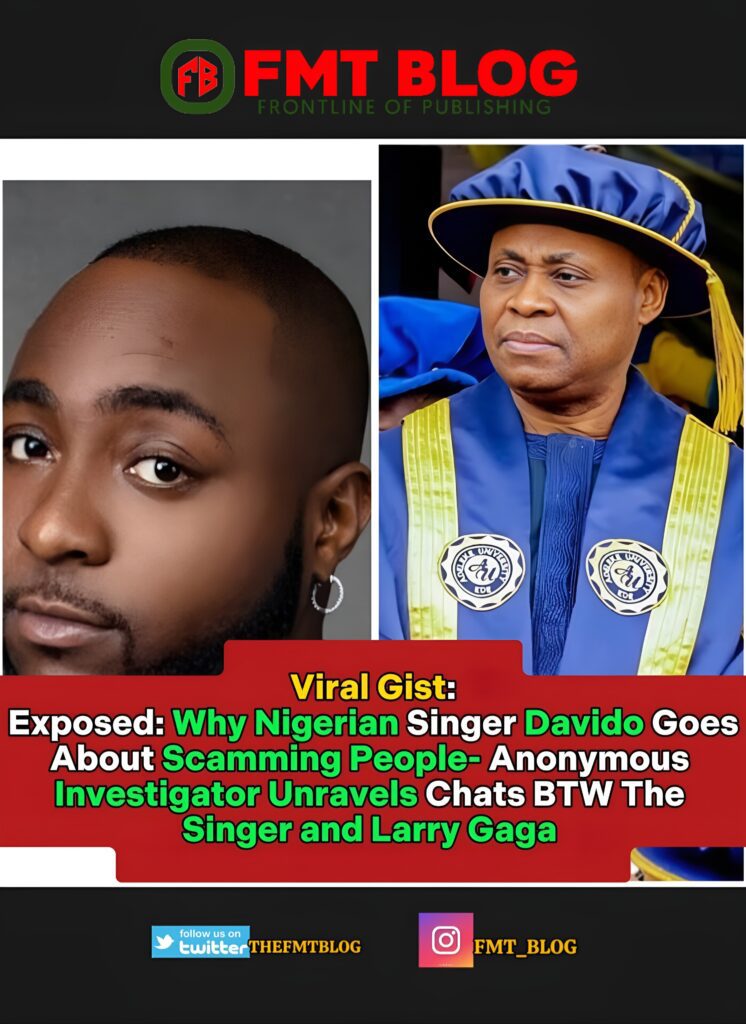 An unidentified investigator has revealed that Chief Adedeji Adeleke, Davido's father, is behind his frauds and has shared a purported conversation between Davido and Larry Gaga.
After Abu Salami was taken into custody by Nigerian police, the investigator posted on his @PIDOMNIGERIA Twitter feed.
He claims that Davido's father fixes his mistakes, giving millions in reimbursements and even trying to intimidate the opposing side.
He says that rather than giving him his money back, they are currently using the Nigerian police to persecute Abu Salami by framing him.
According to the anonymous investigator, Davido's father has pledged to oppress his son since the Adelekes are upset that Abu Salami dared to criticize Davido on social media.
Larry Gaga attempted to get involved in the situation. Still, based on the purported conversations, Davido is adamant that nothing can be done because so many powerful individuals are interested in the issue.
In the talk, Davido also disclosed that the accusations made against him online by Abu Salami prevented him from enjoying the birth of his children.
View the post below;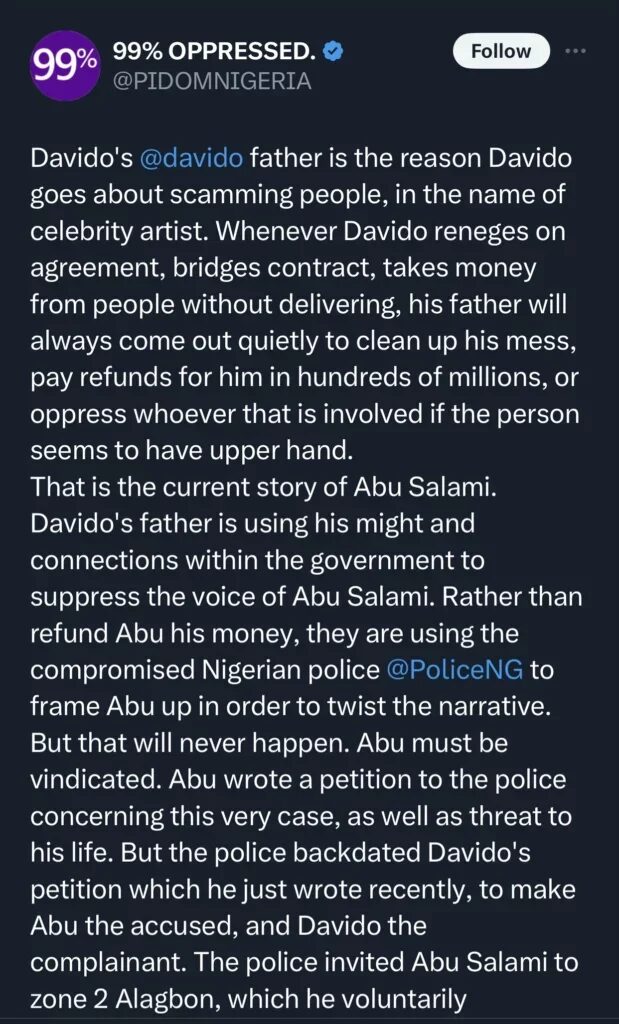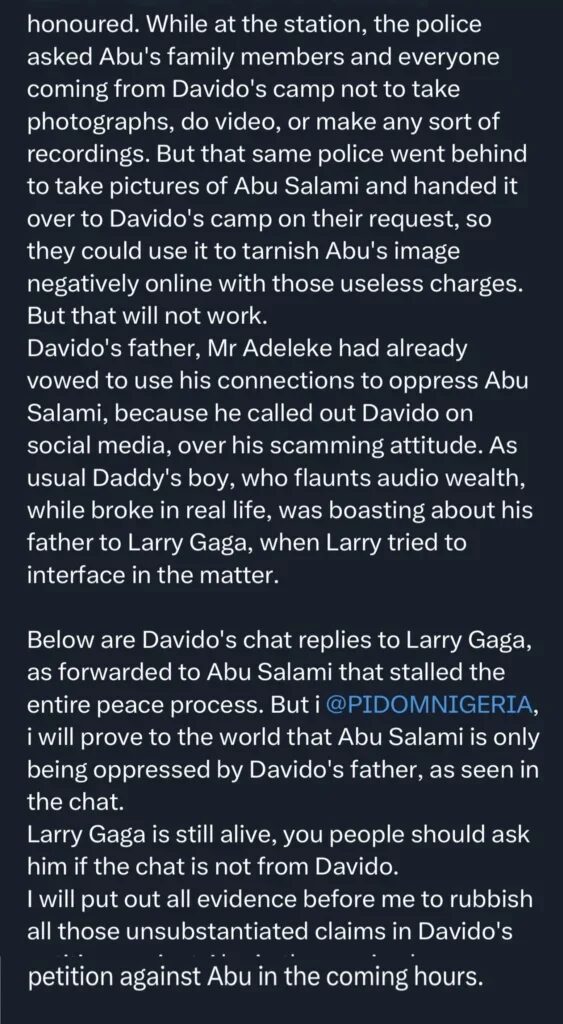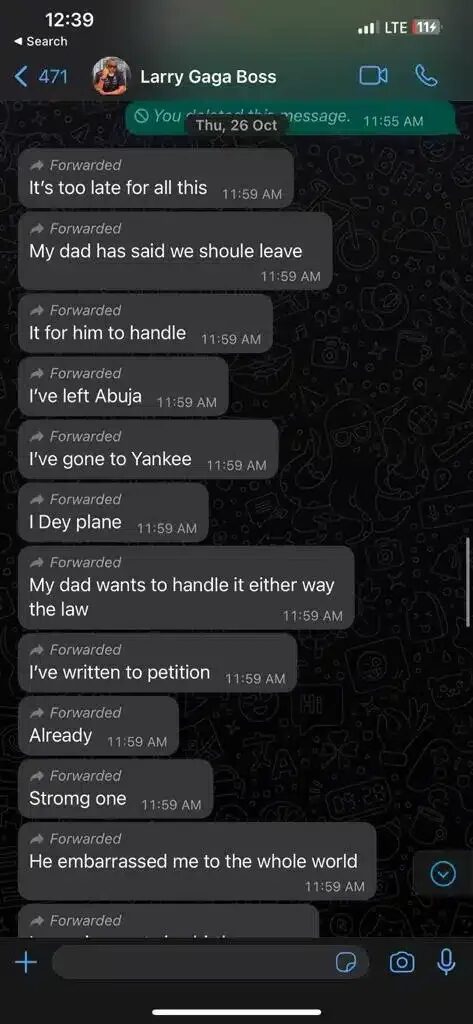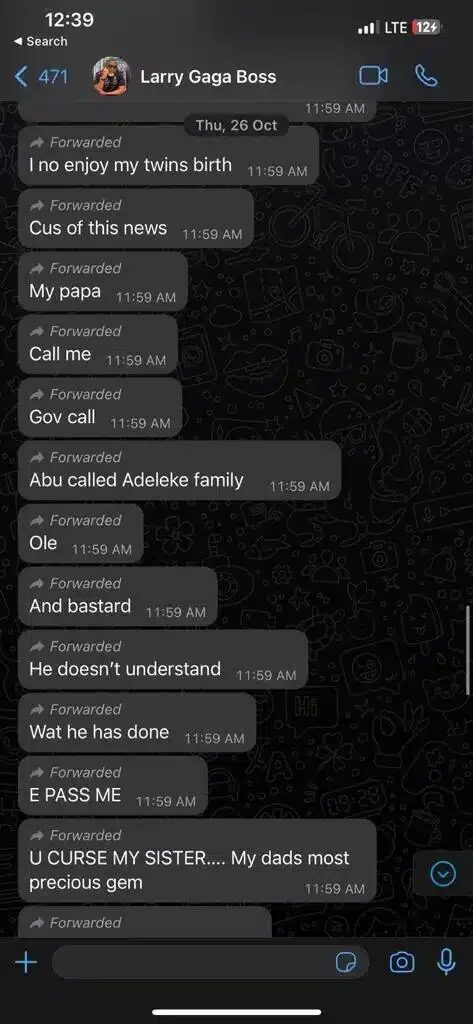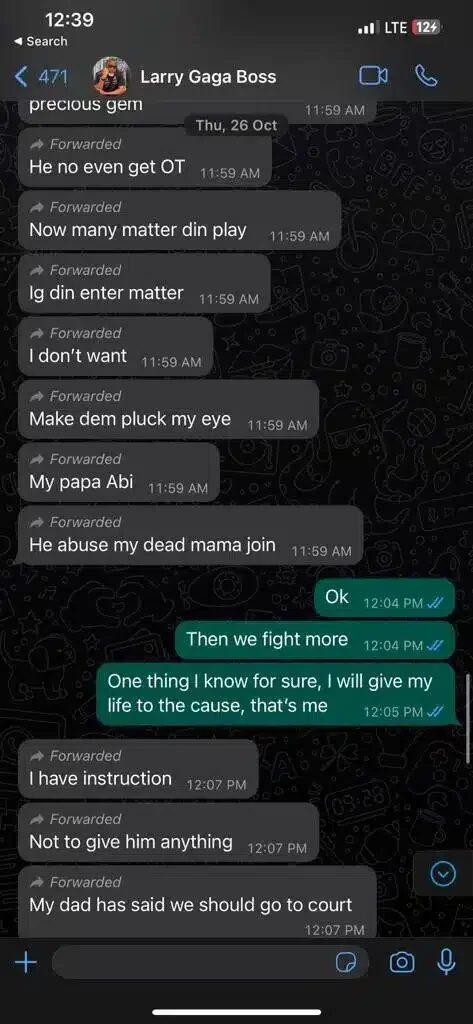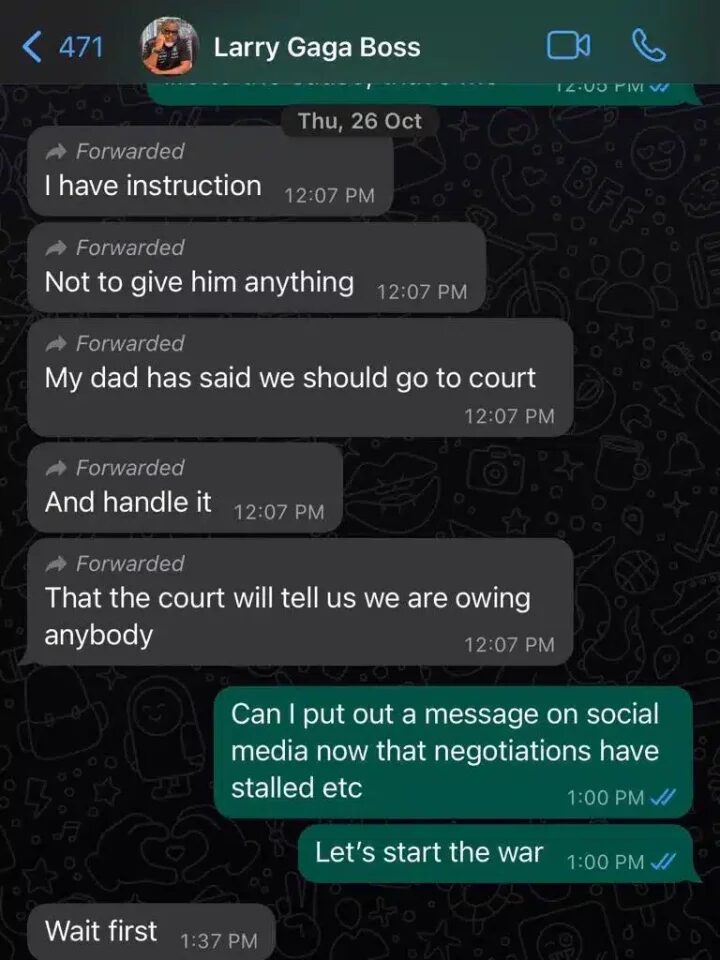 Reaction follows below;
@thepoetpreneur said: His shameless fans would still defend. This is why Nigeria can never be better. Seun Kuti is right. Many Nigerians don't hate Tinubu. They just don't have access to him.
@Irunnia_ said: "I have instructions not to give him anything"
Lmaooo so clearly he's owing. His fans will still come up with an excuse as to why he's owing. Omo Nigerians don't hate oppression. They just hate it when they're the ones being oppressed.
@Moe4Dem wrote: Lmao, next week davido go rush do giveaways so people go forget about this 😂
@SunnetplanetC asked: OBO dey oppress person pikin with him father influence, Omo so money 🤑 don finish for 30BG ni ?
Could this be true guys! Let's talk about in the comments section: Why Nigerian Singer Davido Goes About Scamming People- Anonymous Investigator Unravels Alleged Chat Btw The Singer and Larry Gaga
Drop comment below 👇
READ ALSO 👇