Viral Gists
JUST IN! Swedish Embassy In Baghdad Sets Ablaze Following Plans To Burn The Holy Book 'Quran'(VIDEOS)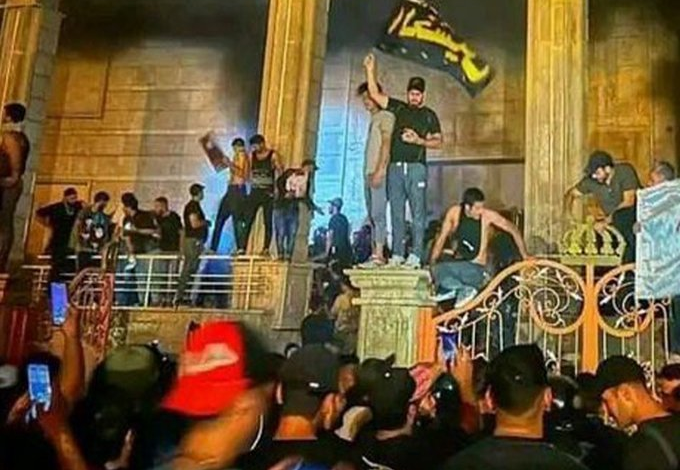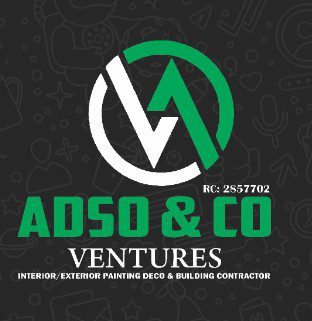 Swedish Embassy In Baghdad Sets Ablaze Following Plans To Burn The Holy Book 'Quran'
In opposition to the anticipated burning of a Quran in Sweden, hundreds of protestors stormed the Swedish embassy in downtown Baghdad, Iraq, on a very early Thursday morning, July 20. They scaled its walls and set it on fire.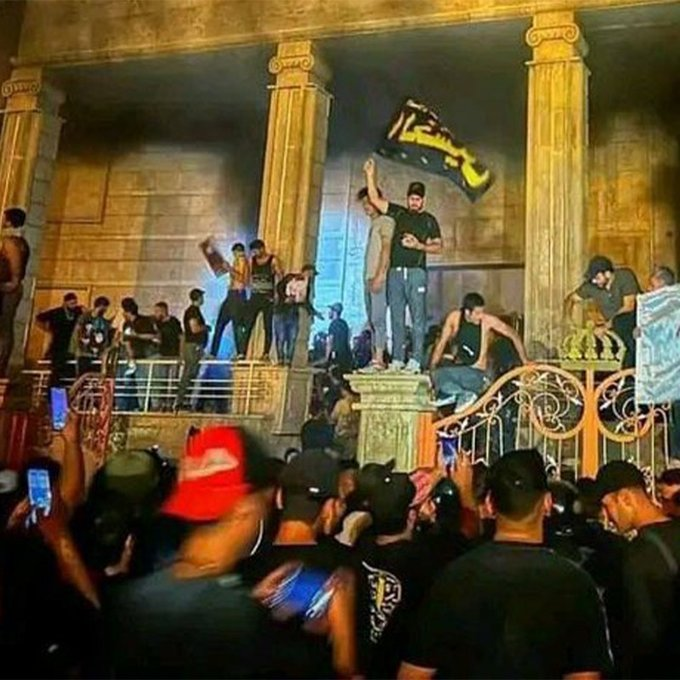 The Swedish Foreign Ministry Press Office issued a statement denouncing the incident and pleading with the Iraqi government to safeguard diplomatic missions, adding that all members of the embassy's employees in Baghdad were safe.
In response to the second planned Koran burning in Sweden in recent weeks, Shi'ite cleric Muqtada Sadr's followers called for a rally on Thursday, according to postings in a well-known Telegram channel associated with the powerful cleric and other pro-Sadr media.
READ ALSO-Nigerian Man Takes To Social Media To Mourn Farmer Who Was Abducted and Killed Despite Paying Ransom – FMT BLOG (femotech.com.ng)
Sadr has tens of thousands of supporters, some of whom he has summoned to the streets at various times, such as last summer when they invaded Baghdad's highly guarded Green Zone and participated in bloody fights.
According to the police, the Swedish embassy was set on fire after Swedish police on Wednesday, July 19, approved a request for a public gathering to take place Thursday outside the Iraqi embassy in Stockholm.
The two guys, one of whom had previously lit a Quran ablaze outside a Stockholm mosque in June, were to burn the Quran and the Iraqi flag during the public gathering, according to the Swedish news agency TT.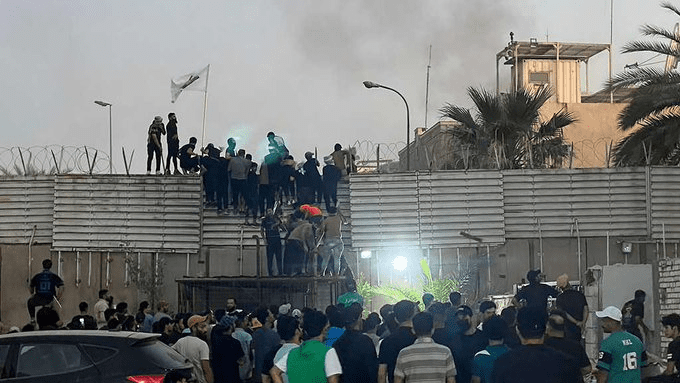 Earlier this year, the Swedish police turned down many requests for rallies that included burning the Quran, citing security issues. Since then, courts have reversed police rulings, ruling that such actions are permitted by the nation's free speech rules.
A number of videos that were uploaded to the Telegram group One Baghdad on Thursday morning showed crowds forming outside the Swedish embassy at 1 a.m., screaming pro-Sadr chants, and storming the embassy compound an hour later.
Protestors shouted, "Yes, yes to the Quran."
Later videos showed demonstrators standing on the top of a building inside the embassy complex as smoke rose from it.
Following the burning of the Koran in Stockholm by an Iraqi citizen, Sadr called for demonstrations against Sweden and the expulsion of the Swedish ambassador last month.
The individual was cited to authorities for incitement against an ethnic or national group after the fire. He identified himself as an Iraqi immigrant wanting to outlaw the Koran, which is considered by Muslims to be a revelation from God and is the core holy scripture of Islam.
the videos listed below
Security personnel had been stationed inside the embassy by early Thursday morning as firefighters arrived to put out the raging flames.