Viral Gists
Malian woman who gave birth to Nine babies grasped GWR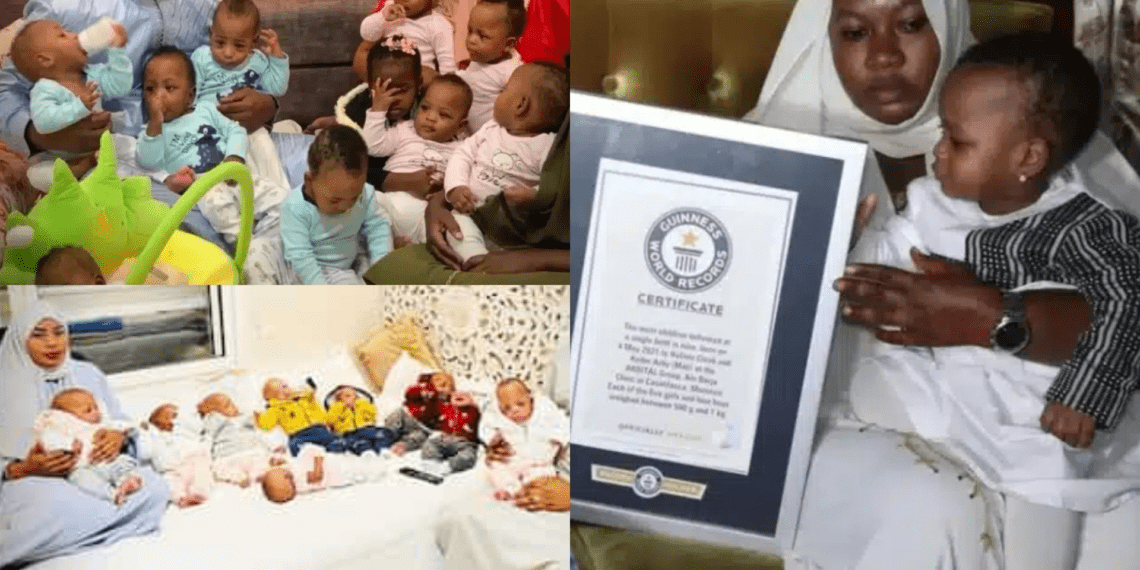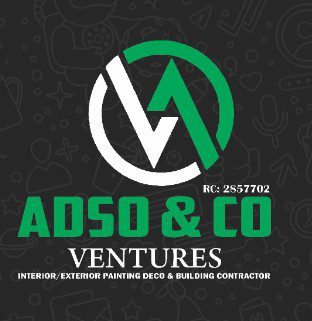 Malian woman who gave birth to nine babies grasped Guinness World Record
Halima Cissé, a young Mali mother, has set a new Guinness World Record by giving birth to nine healthy kids at the same time.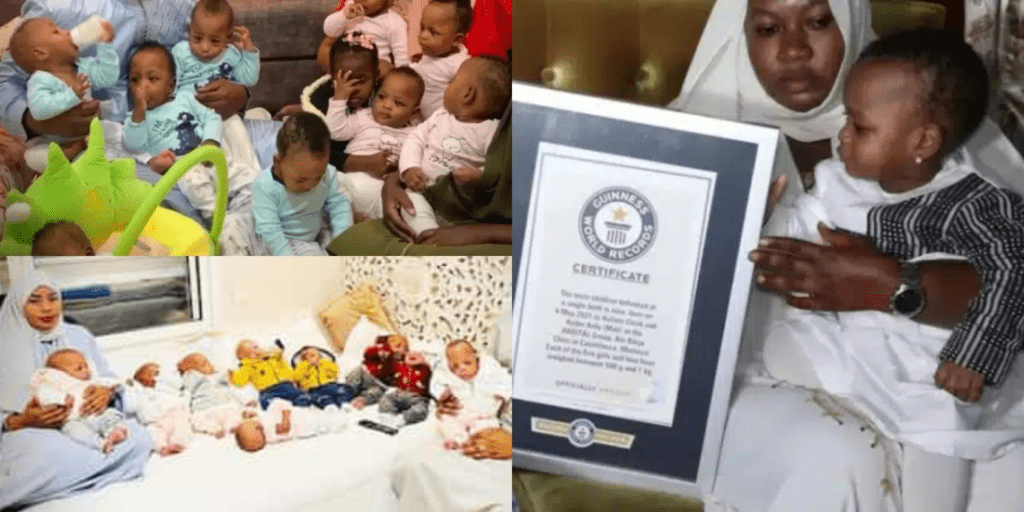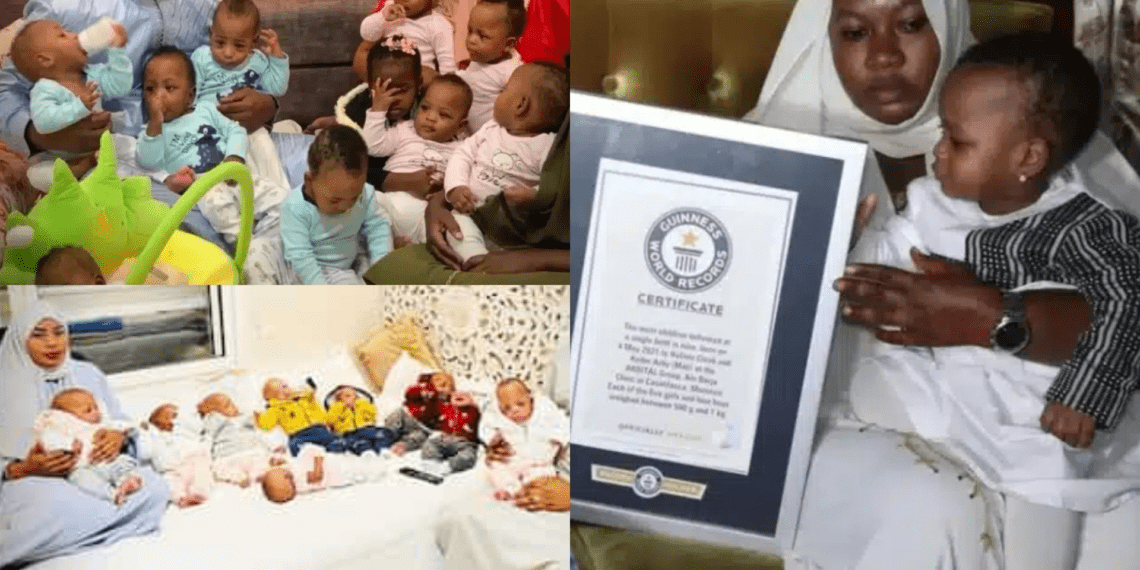 The birth took place on May 4, 2021.
Doctors expected Halima to be giving birth to seven babies, however, when she was sent to the Ain Borja Clinic in Morocco for specialized care, two more babies were discovered. The nonuplets were born prematurely during Halima's 30th week of pregnancy via caesarean surgery.
The nonuplets are named Adama, Oumou, Hawa, Kadidia, Fatouma, Oumar, Elhadji, Bah, and Mohammed VI. According to the BBC, the children and their mother have returned to Mali following their stay in Morocco.
The father, Abdelkader Arby, stated that each kid has his own personality, with some being peaceful and others being more outspoken and regularly crying. He went on to say that these differences are totally normal.
During Halima's pregnancy, the Malian government paid for her medical care and arranged for her transit to Morocco. Although caring for the nonuplets is a difficult responsibility, Abdelkader Arby believes that they will have heavenly support in rearing and maintaining them.
The couple already had a 3-year-old daughter before the nonuplets arrived. The extraordinary nature of this event has captured global attention, with many expressing wonder at Halima's ability to carry and deliver nine infants at the same time.
The Guinness World Record has officially recognized Halima Cissé's nonuplets as the first documented occurrence of a woman giving birth to nine infants at the same time.