Viral Gists
Moment Full House Collapses And Washed Away By Flooded River (PHOTOS, VIDEO)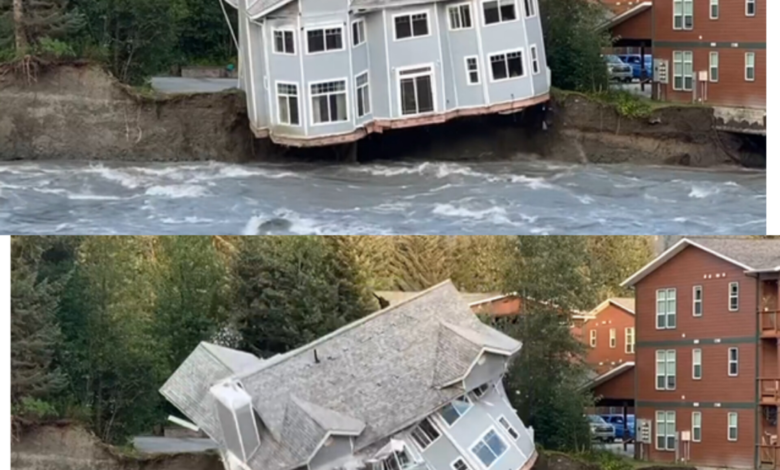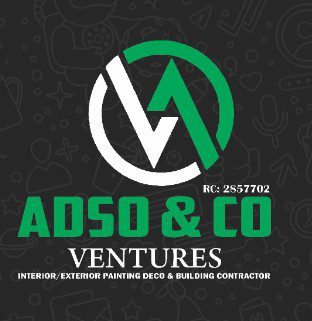 A video showed the moment a full house collapses and was washed away by a flooded river near Juneau, Alaska, USA.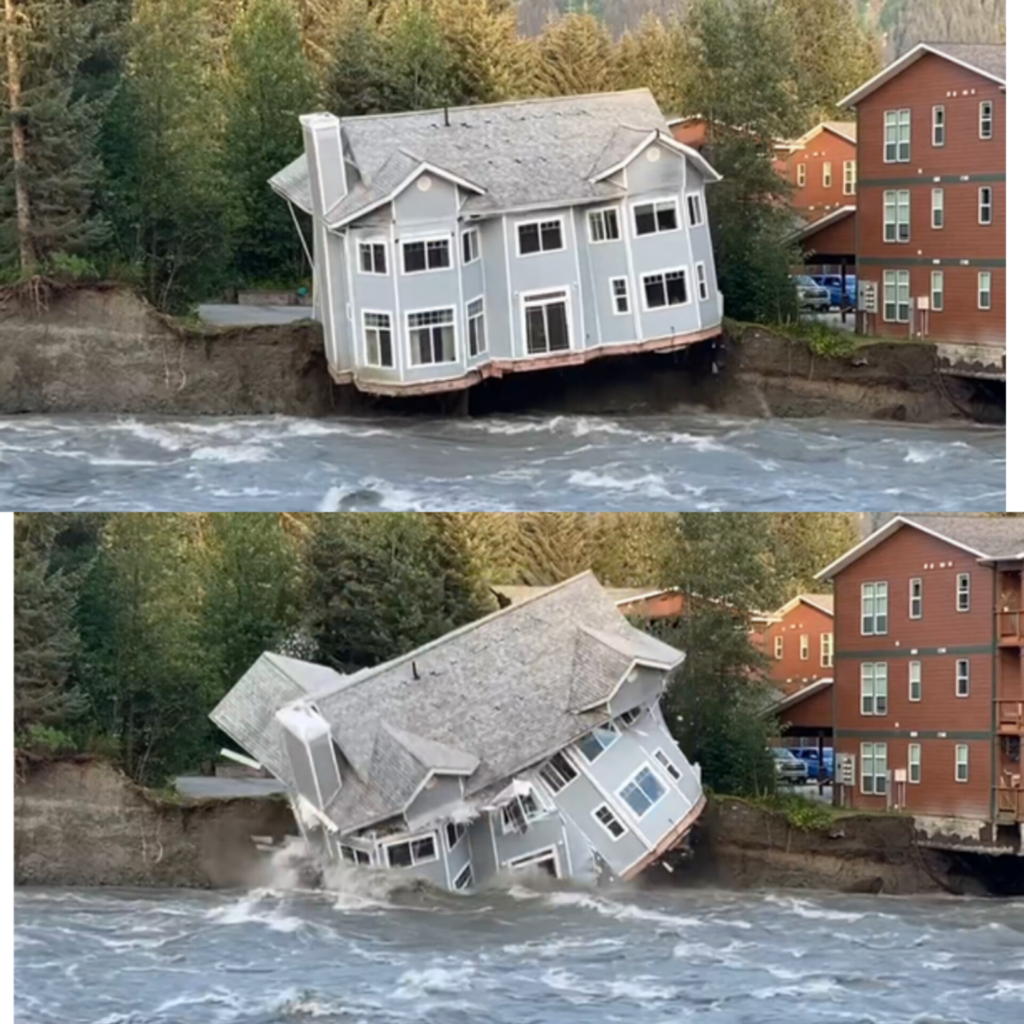 Footage recorded over the weekend shows the two-story house teetering on the verge of the Mendenhall River's collapsing banks before falling into the waves.
READ ALSO- Fuel Never Dey, You Want Go Fight War. How Do You Intend To Reach Battlefield?"- Burna Boy Lashed Nigerian Govt (VIDEO)
"Oh, there it goes, there it goes," a guy exclaims.
"No f—ing way," a lady is heard yelling as the roof of the house collapses, releasing water and debris into the air.
The Mendenhall River started flooding on Sunday, August 6, according to Alaskan authorities, after a "major release" from Suicide Basin, a side basin of the Mendenhall Glacier.
The National Weather Service reports that since 2011, Suicide Basin has "released glacier lake outburst floods that cause inundation along Mendenhall Lake and Mendenhall River."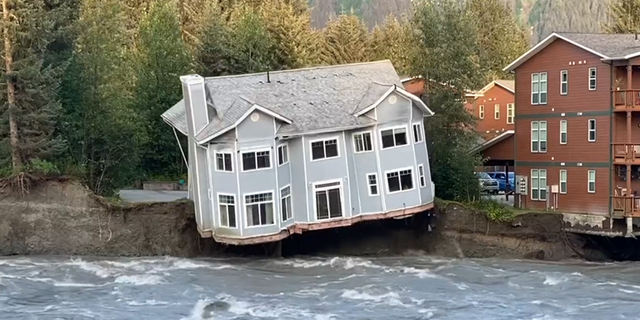 Authorities are warning the public to avoid the Mendenhall River's banks, which "remain highly unstable."
The Juneau Police Department also said, "The US Army Corps of Engineers has informed CBJ that homeowners who have incurred property damage as a result of this event may proceed with work to stop further erosion without prior notification to USACE."
View the video below;