New Born Baby Exhumed As Over 2000 People Confirmed Dead In Shocking Morocco Quake (PHOTOS, VIDEOS)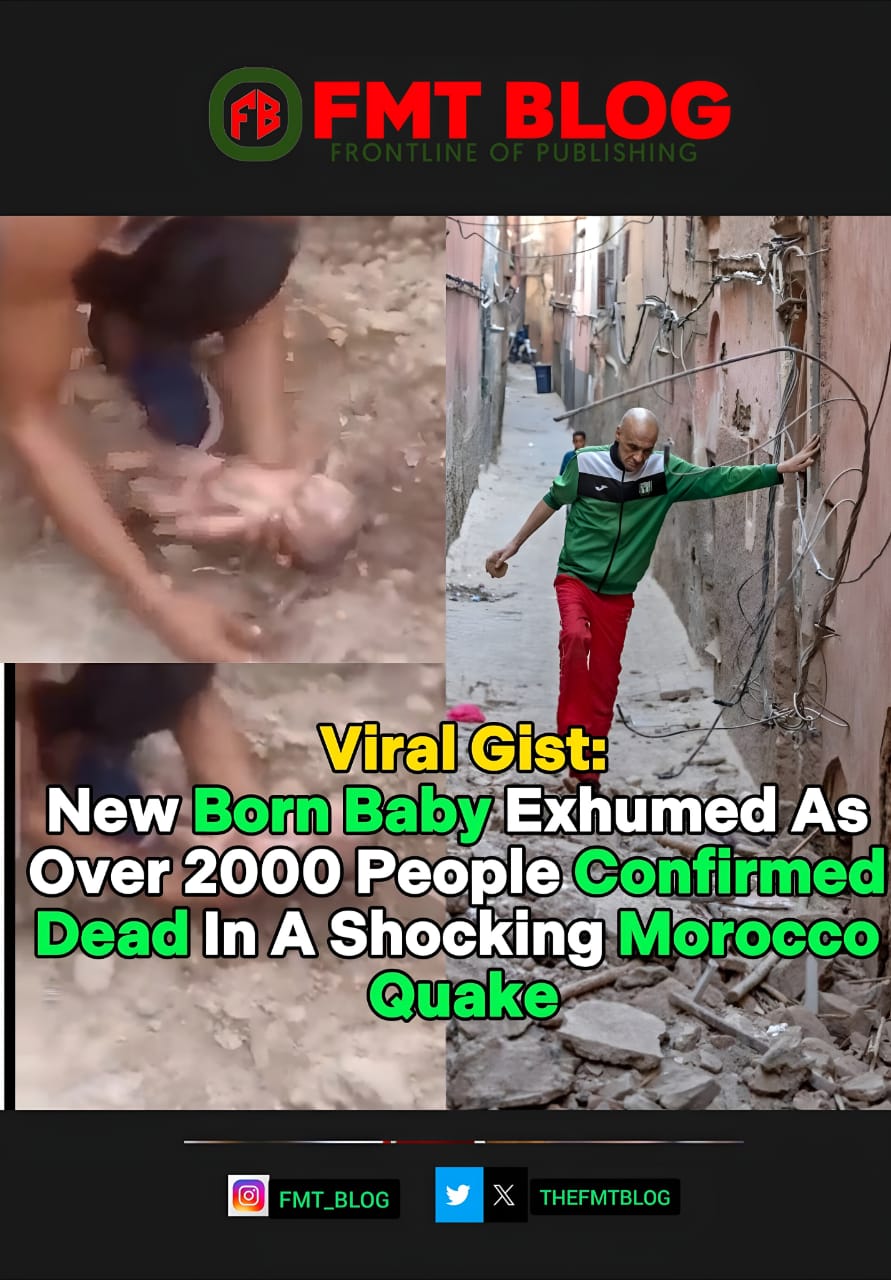 New Born Baby Exhumed From The Ground As 2000 Confirmed Dead In A Shocking Morocco Quake (PHOTOS, VIDEOS)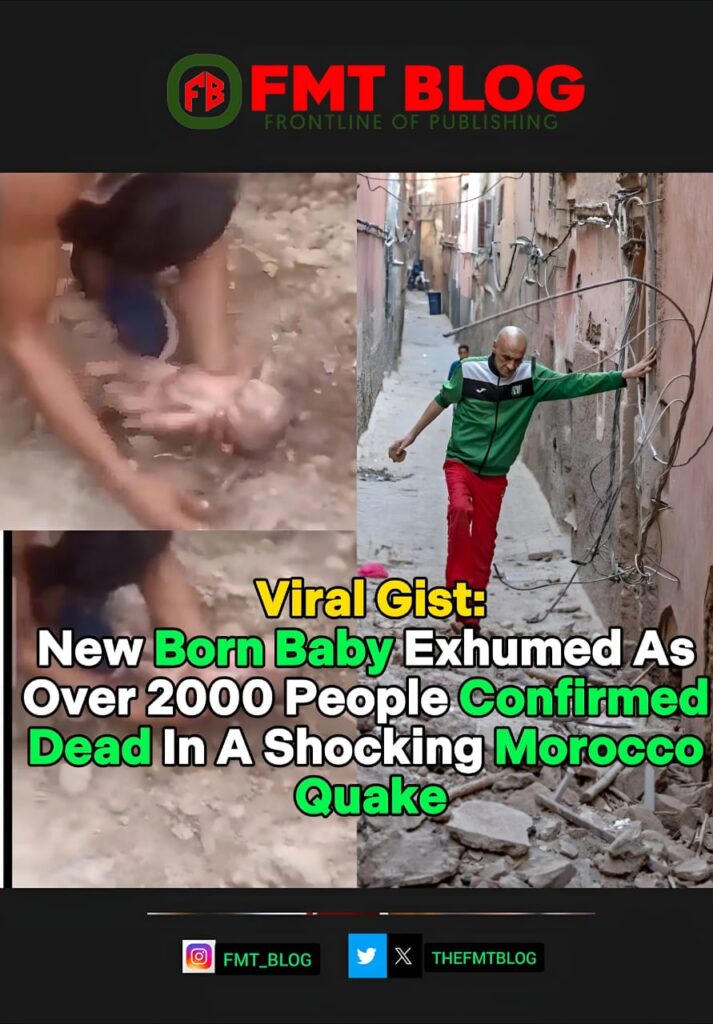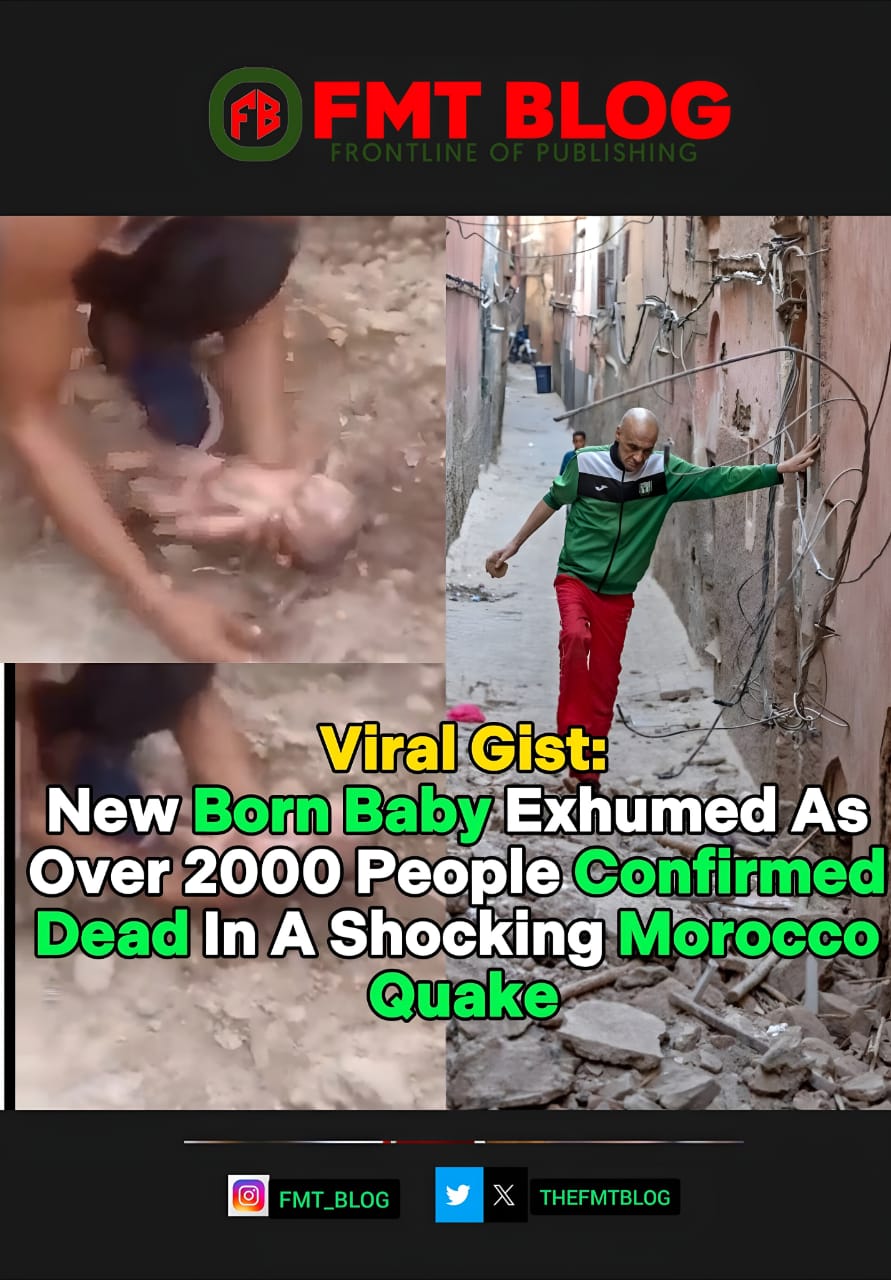 Over 2,000 people have been verified killed as a result of the massive Earthquake that is now raging in Morocco.
The relatively rare quake shook the North African country late Friday night, on September 8, where hundreds of people were killed and devastated buildings and villages. However, it continued to roar into Saturday.
READ ALSO- More S3xtape Videos Of Nollywood Actress, Moyo Lawal Leaks Online
According to a Saturday night report from Morocco's Ministry of Interior, 2,000 persons have been confirmed deceased. Meanwhile, the royal court has declared three days of mourning following the shocking Morocco quake.
The palace announced that national flags would be flown at half-mast. The terrifying aftermath of the Earthquake was seen on Moroccan television, with many people staying outside for fear of aftershocks. In an unbelievable video, a good Samaritan rescues a newborn infant from the ruins of an earthquake. Doctors Without Borders (MSF) has stated that it is ready to respond to the Earthquake in Morocco.
MSF-USA executive director Avril Benoît said on Saturday that those who live in the impacted area are "key to the initial response" while searching for survivors. "When local health systems are impacted by a disaster, earthquake survivors frequently require medical care such as surgery or dialysis, which can be difficult." At this point, restoring health services and delivering vital supplies may be priorities.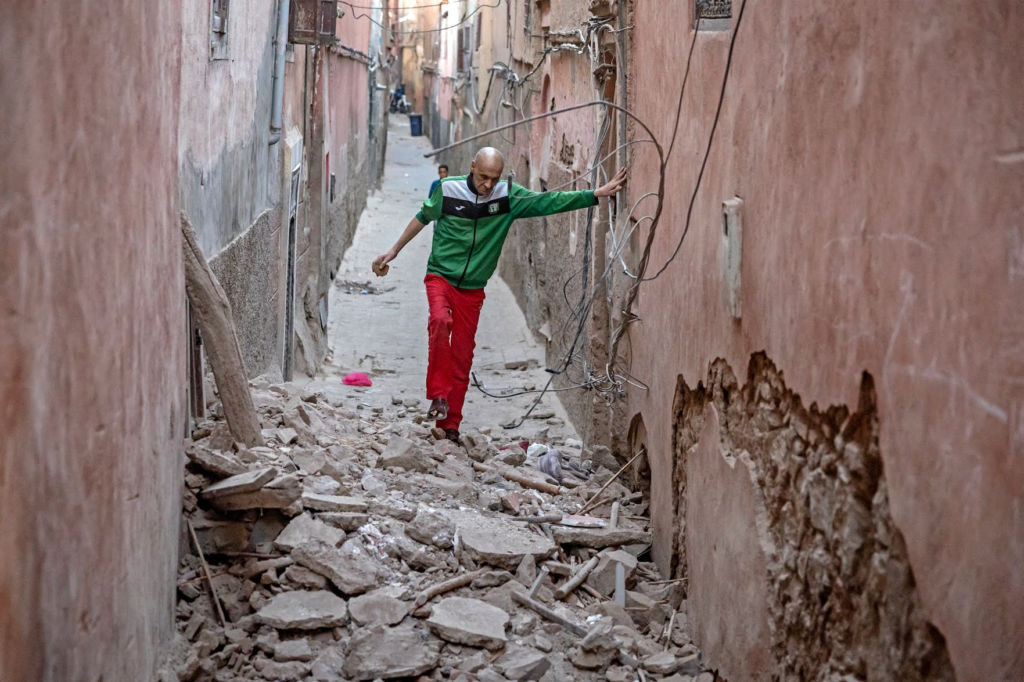 "Our response will be determined by the needs that are identified on the ground," she explained. According to the US Geological Survey, the Earthquake had a preliminary magnitude of 6.8 when it struck at 11:11 p.m. (2211 GMT), with several seconds of shaking.
A magnitude-4.9 aftershock struck 19 minutes later, according to the US agency. The tremor's epicenter was in Ighil in Al Haouz Province, around 70 kilometers (43.5 miles) south of Marrakech.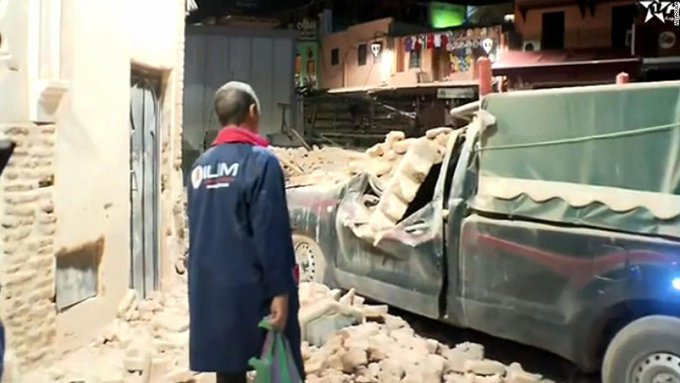 The US Geological Survey estimated the epicenter to be 18 kilometers (11 miles) below the Earth's surface, whereas Morocco's seismic service estimated it to be 11 kilometers (7 miles). These shallow earthquakes are more damaging.
Be sure to watch the videos;
Drop comment below 👇
READ ALSO 👇