Nigerian Man Who Was Granted UK Asylum After Being Persecuted In Nigeria For Being A G@y Arrested for Fraud Racket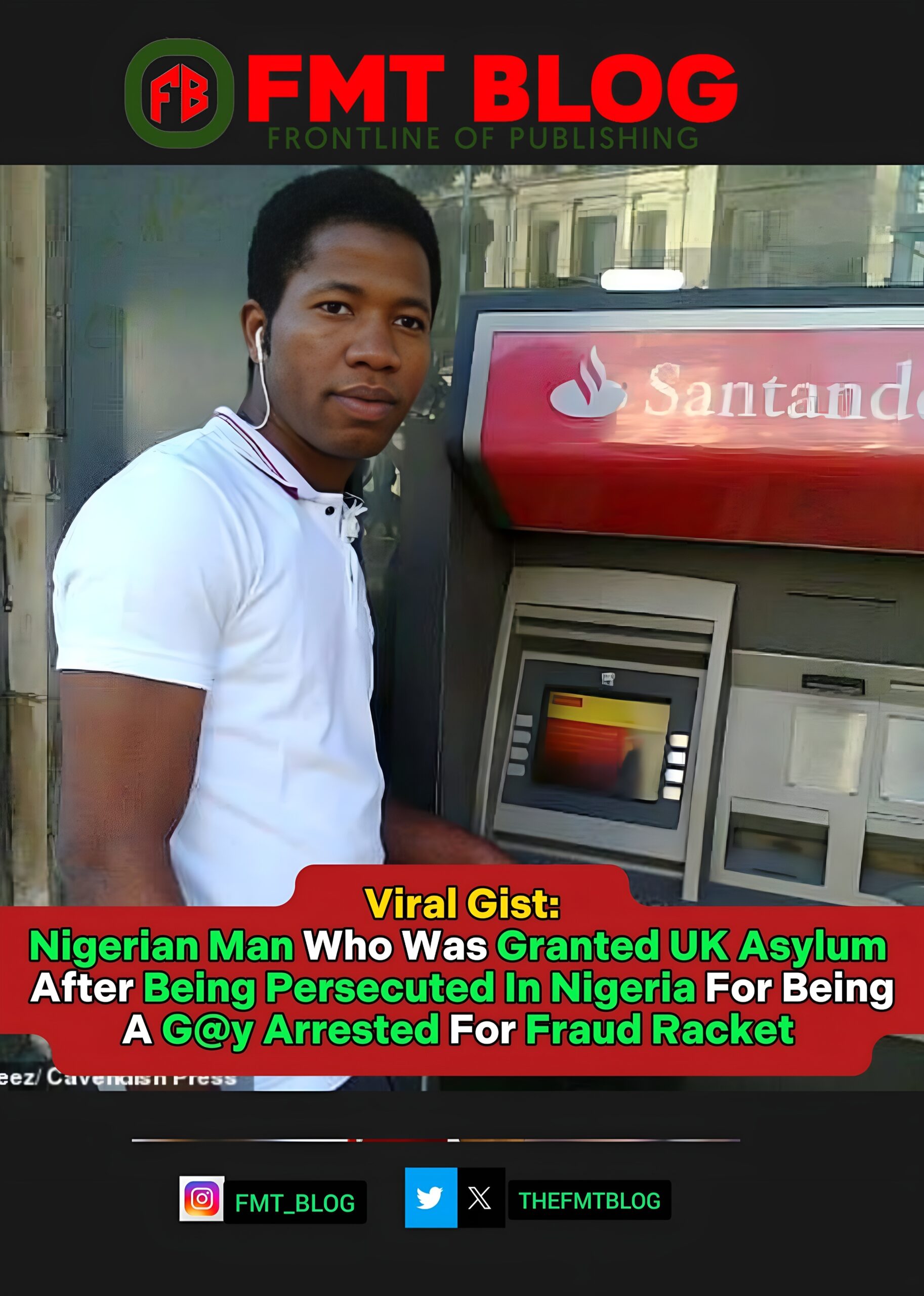 Nigerian Man Who Was Granted UK Asylum After Being Persecuted In Nigeria For Being A G@y Arrested for Fraud Racket
A Nigerian man who said he was persecuted in Nigeria for being gay and went on to father three children with three women in the UK has been arrested for masterminding a £220,000 Facebook and eBay parcel fraud racket.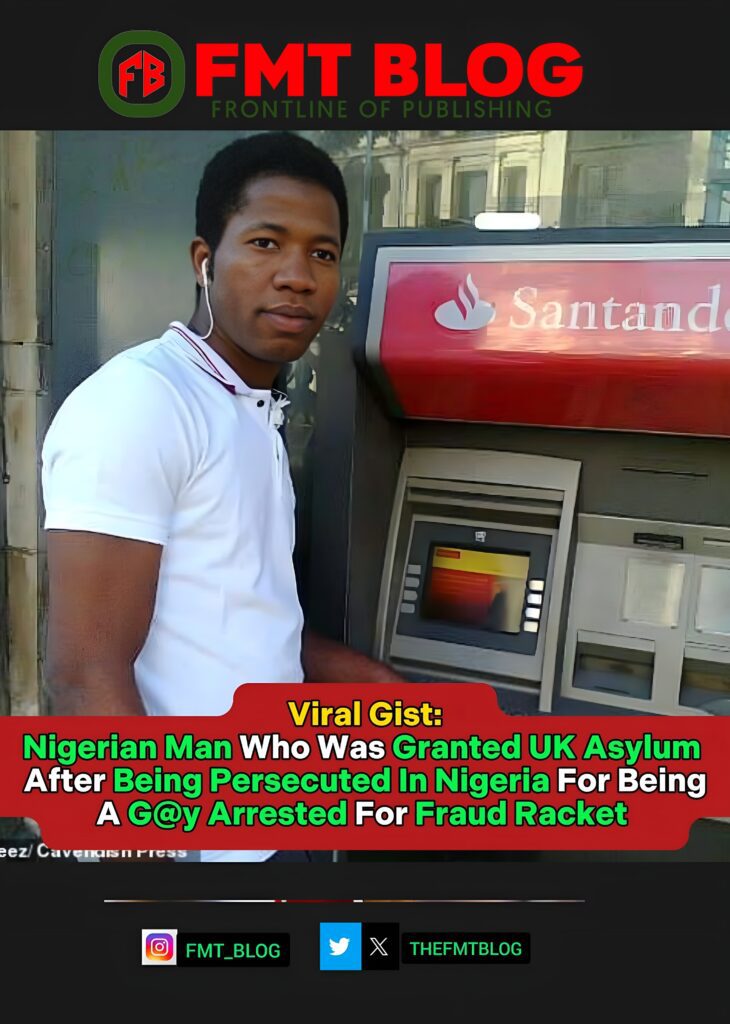 Asylum seeker Saheed Azeez, 33, was allowed to reside in the UK after claiming to be persecuted by Boko Haram extremists. Still, after arriving, he had three children with three different women, and also claims to be bisexual.
Azeez began working with Nigerian scammers to develop a network of strangers for a sophisticated and well-resourced sales scam to steal products sold on eBay, Facebook Marketplace, and WhatsApp after settling in Wigan, Greater Manchester, according to Mail Online.
According to the news, victims selling high-value products were convinced to deliver their items to several addresses with the promise of payment upon arrival, Azeez would pick up the goods and sell them in his brother's electronics business.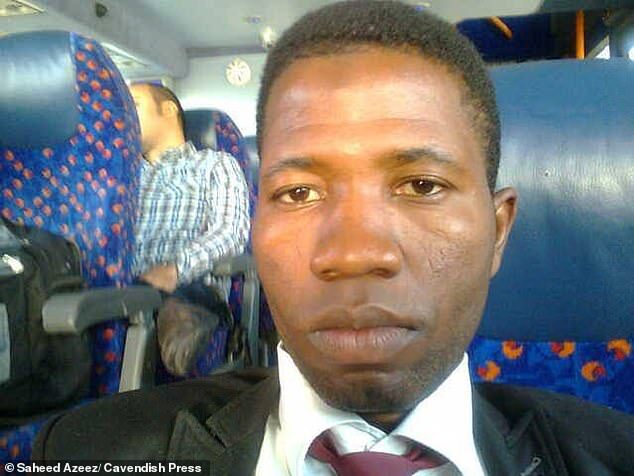 Over 14 months, up to 272 victims shipped products worth a total of £220,000 to the houses of strangers persuaded to participate in the fraud by Azeez, who gave his 'partners' a cut from each transaction in exchange for taking receipt of the ill-gotten goods.
READ ALSO- "We Don't Need Tributes For Our Artists. We Need Long Lives For Them."-Reno Omokri Says After Oladips's Sudden Death
Azeez was later apprehended by police while dropping off one of his young sons at a primary school. As he was going to be arrested, he allegedly put three iPhones used in the scam inside the boy's school bag, which a teaching aide discovered.
The phones had movies recorded by Azeez, including one sent to an underworld acquaintance entitled 'Baddest Boy' that displayed photographs of used smartphones seized from dealers.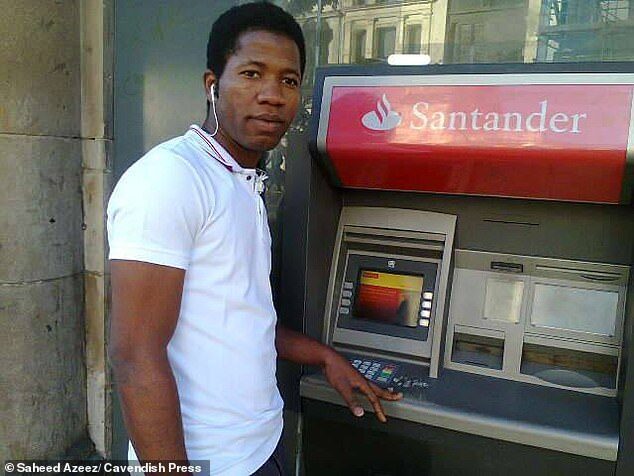 Azeez accepted conspiracy to commit fraud by false representation and conspiring to possess illicit property at Bolton Crown Court.
He is scheduled to be sentenced next week and faces up to six years in prison.
Nine homeowners who allowed their addresses to be used as 'drops' in the scam will also be punished next year.
Between September 2020 and November 2021, former Yodel delivery driver Azeez began offering 'delivery services' through his firm for internet fraudsters who used Nigerian phones to deceive Facebook and eBay consumers in the United Kingdom.
Police noticed a pattern of goods being shipped to locations associated with Azeez and swooped on him in November 2021 as he dropped his son off at school, later seizing the phones he tried to conceal.
'The phones were accessed and examined, and clearly proved his role in three online frauds,' prosecutor Andy Evans said.
'He had supplied his services to cyber fraudsters who contacted him via Nigerian registered phone lines.
'Azeez was not necessarily the fraud's architect, but he did serve as a subcontractor.'
The court heard that the network of fraudsters would be informed ahead of time that a delivery under a false identity would be made. The court heard that each was 'desperate for money' and was urged to recruit others for the scheme.
'The actual monetary value of the package scams and physical objects which passed through Azeez's hands will never be known, but the number of victims impacted by him number in the hundreds,' Mr Evans continued.
'This was a targeted and well-resourced dishonesty and he played a leadership part in the group conspiracy. He was the only link between the online crooks and the victims. It was a complex fraud that took much planning to set up the network.'
According to the court, Azeez sold the items through his brother's electrical shop, Eze TV, in Wigan, Greater Manchester, before passing on the earnings to his fellow fraudsters after deducting his part.
As part of the scheme, he was allegedly tied to creating 37 untraceable bank accounts under six different identities that accepted cryptocurrency. He funnelled £40,000 of tainted money into his account.
Over 30 victims submitted remarks expressing their outrage and anguish at being deceived. Other frantic vendors who sent out shipments were allegedly 'pressured' into providing money to the fraudsters after being falsely guaranteed that their items would be returned.
In mitigation, defence counsel Chloe Fordham stated that Azeez received only a small percentage' of the earnings and that he fears deportation to Nigeria more than anything due to his conviction.
'Mr Azeez was born into a Muslim family in Nigeria, but the sad fact was that he and his family were persecuted in Nigeria,' said Ms Fordham.
'As a youth, he was exploited, and as an adult, he fell into a gay relationship, but he now considers himself bisexual.
'As a result of this, he was targeted by Boko Haram and informed he would be killed. He was severely assaulted and tortured on one occasion, and there is documentation and images to prove it.
'There is no doubt that his account was credible. His gay boyfriend arranged for him to flee to Nigeria, but he was also killed.
'When the defendant arrived here, he was destitute, and he relocated to Bolton with a guy who also exploited him, and he was later diagnosed with depression and PTSD.
'He now has three children in the United Kingdom from three different mothers, and he is married to the mother of the third child. He is responsible for all of the children as a parent. He considers himself to be bisexual now.
'His involvement in these crimes began when he thought he was performing legitimate job delivering and collecting parcels, but pressure was put on him to collect parcels that he knew included items gained through fraud,' Miss Fordham added.
'Against the backdrop of someone who had previously been exploited, tortured, and mistreated, he was not someone who could withstand such circumstances.
'He was following orders from others and has subsequently received threats from the scammers via his partner and ex-partner about not disclosing them.'
Nigerian Man Who Was Granted UK Asylum After Being Persecuted In Nigeria For Being A G@y Arrested for Fraud Racket
Drop comment below 👇
READ ALSO 👇