"We Don't Need Tributes For Our Artists. We Need Long Lives For Them."-Reno Omokri Says After Oladips's Sudden Death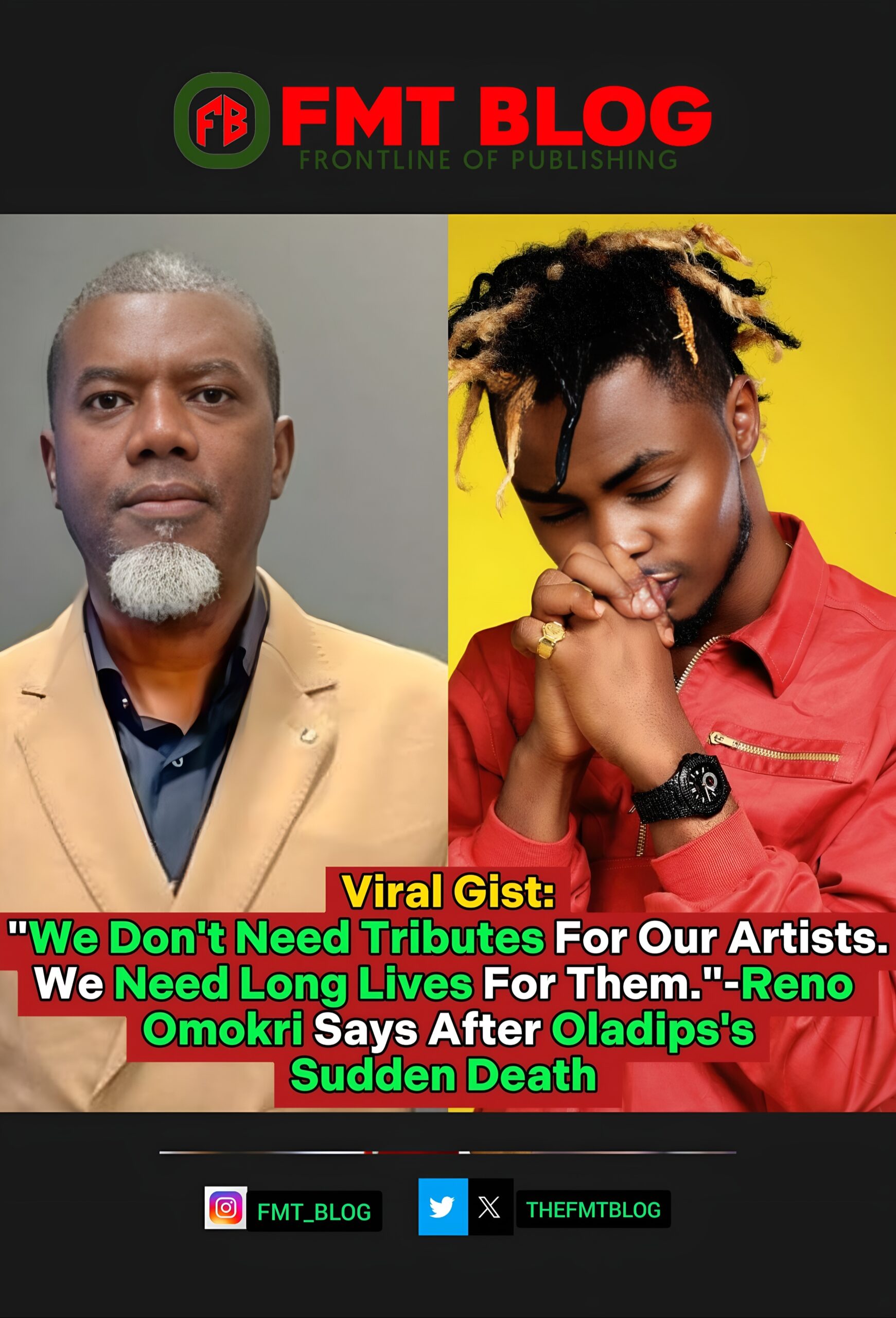 "We Don't Need Tributes For Our Artists. We Need Long Lives For Them."-Reno Omokri Says After Oladips's Sudden Death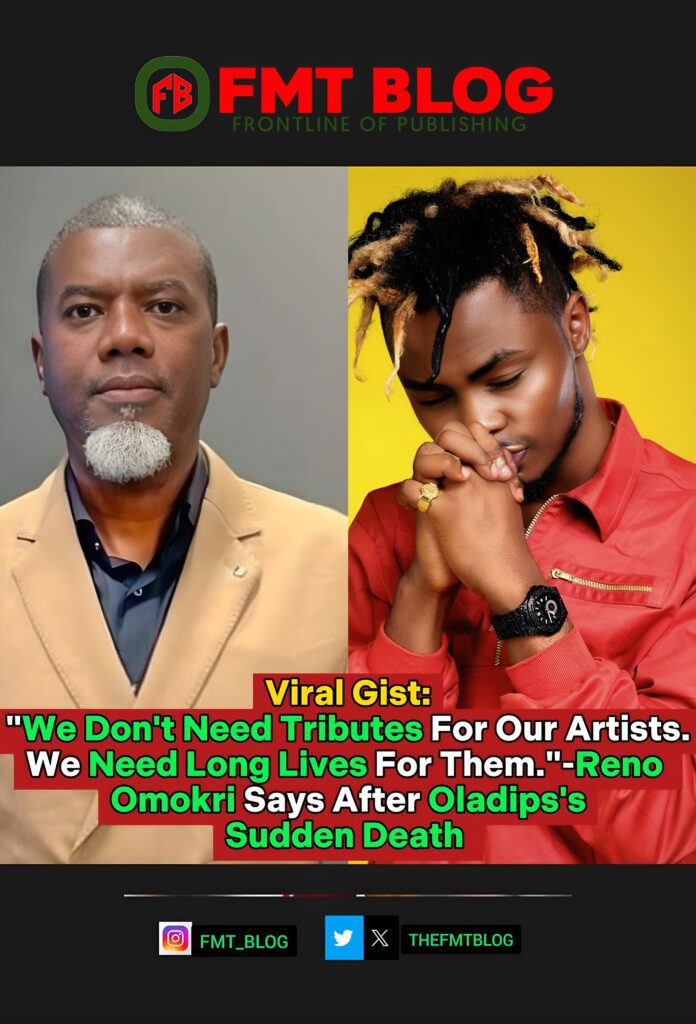 Former Goodluck Jonathan aide Reno Omokri has responded to the unfortunate passing away of Nigerian rapper and pop singer, Oladipupo Olabode Oladimenji, also known as Oladips.
According to the DAILY POST, Oladips died on Tuesday night at precisely 10:14 p.m.
Social media users shared videos of Oladips appearing to collapse in the late hours of yesterday while his pals encircled him.
In response, Reno Omokri linked Oladips' passing to the passing of late musician Ilerioluwa Aloba, popularly known as Mohbad, in a tweet sent on Wednesday from his X account.
Additionally, he prayed to God for the courage to let Oladips' family deal with their loss.
READ ALSO- "Tell The World How I Changed Your Life. Helped Your Elder Brother To Europe"- Ighalo Estranged Wife, Sonia Drags Him On Instagram
Oladips, and then MohBad. The way their deaths were identical was incredibly frightening. Abrupt sickness. Charges about self-medication. Carried to an infirmary. Next comes death. Omokri tweeted, "There are too many déjà vus in this."
Maybe it's time for the Nigerian Association of Performing Musicians Employers to contact a health insurance company to give their members HMOs that offer reasonably priced, easily accessible, and high-quality healthcare.
Additionally, the entourage of these musicians needs to be made more aware of what to do in an emergency and sensitised to it. Understanding saves lives. If their posse is going to be around them, they need to know how to administer first aid properly. Think about solutions instead of merely assigning blame.
"We do not need tributes for our artists. We need long lives for them. It is a significant loss to Nigeria when young, talented entertainers, capable of rebranding our image internationally, meet untimely deaths.
"May God grant the family, survivors, and fans of Oladipupo Olabode Oladimeji the fortitude to bear their loss."
Drop comment below 👇
READ ALSO 👇