More Knocks For Pastor Adeboye As Reno Omokri Slams The Clergyman Says "If I Were A Palestinian And Saw Your Message, I Would Sink Into Further Despair"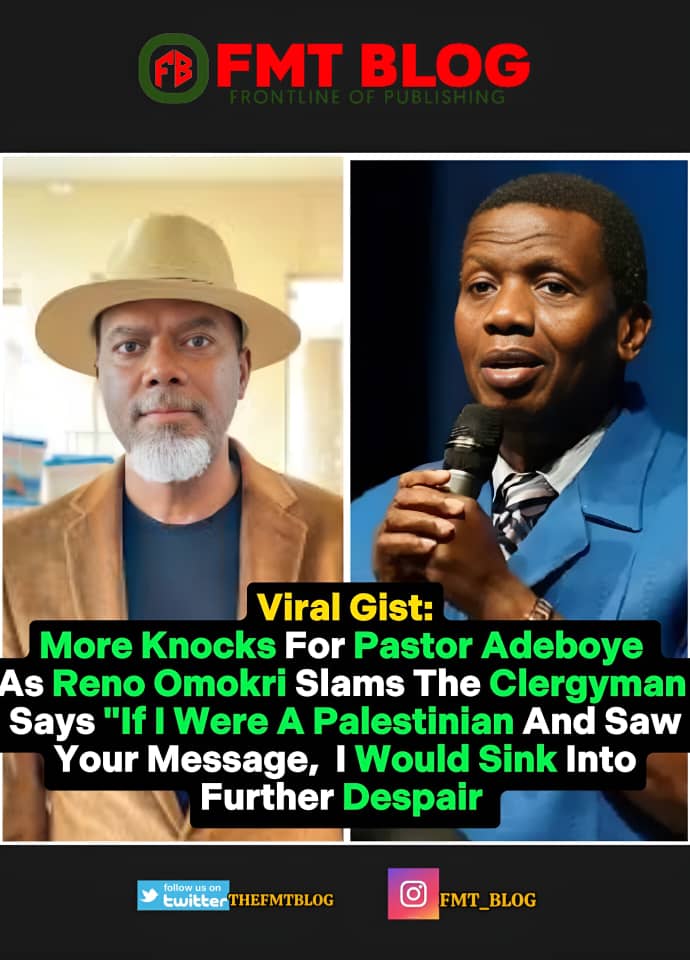 Reno Omokri has slammed Pastor Adeboye over a video he put online in which he prayed for Israelis during their conflict with the Hamas terrorist organisation in Gaza, Palestine.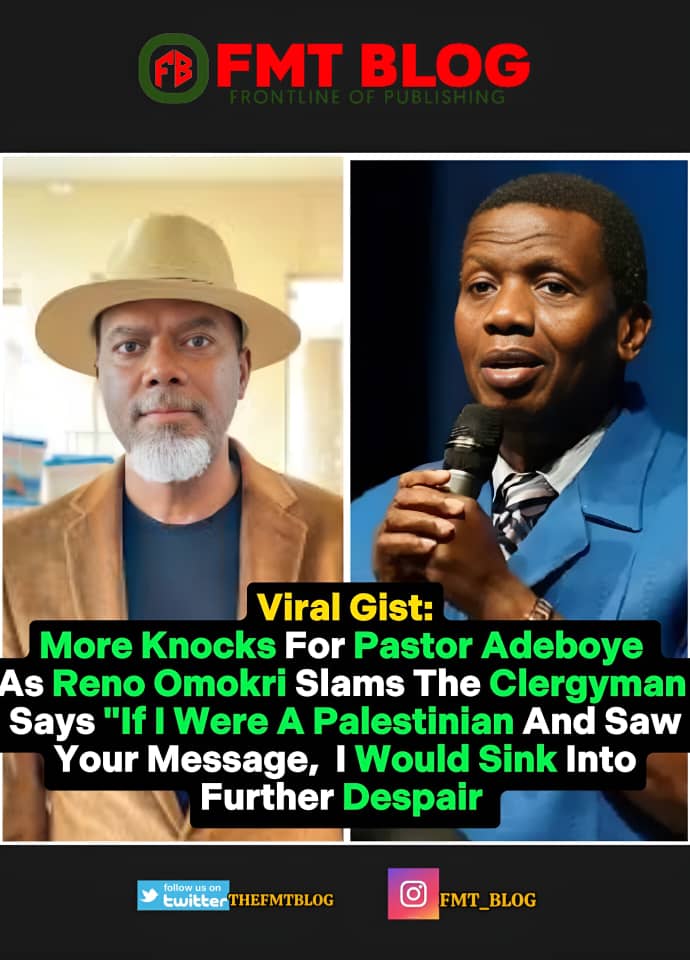 Reno questioned the clergyman's failure to pray for Palestinians in a post uploaded on his X account. He claimed that if he were a Palestinian and saw the video of the clergyman, he would be even more depressed.
READ ALSO- Nigerians Lampoon RCCG General Overseer, Pastor Adeboye Over Trending Israel Video (Watch Now)
His post reads;
''But, sir @PastorEAAdeboye, what about our brothers and sisters in Palestine? A greater percentage of Palestinians are Christians than the Israeli population. Half a million of them, to be precise. Doesn't the Bible, in Galatians 6:10, ask us to first show love to members of the household of faith before others? Perhaps they may feel abandoned that your message did not even mention them. If I were a Palestinian and saw your message, I would sink into further despair.

Acts 10:34 says God does not show partiality. But sir, are we not being partial when we pray for Israel and ignore Palestine? Perhaps it is an oversight.

Sir, I have been to Palestine. I will not wish their condition on my own enemy. They are God's children, too. Don't they deserve our love and prayers and every possible non-military support we can rouse to alleviate their tremendous human suffering?'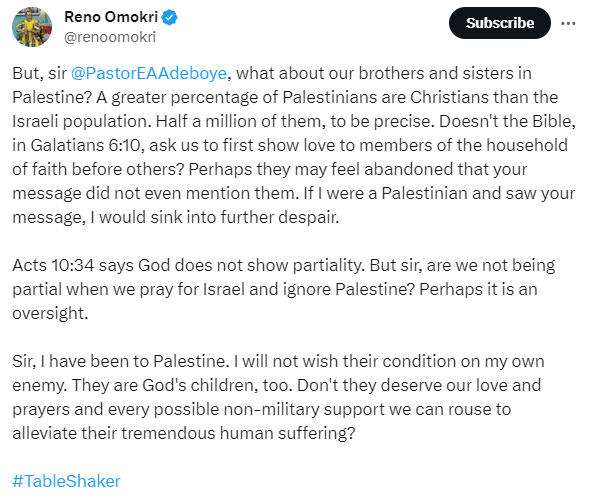 In my Opinion,
The holy book, Bible has proven to be light in which all teachings must be captured from, And one who must use it must be very diligent and true. May God continue to give us all the wisdom and understanding needed.
Drop comment below 👇
READ ALSO 👇