Viral Gists
Education
"It Is An Insult To Ask Nigerian University Graduates Whose Degrees Were Taught In English To Pay N107K For IELTS"- Reno Omokri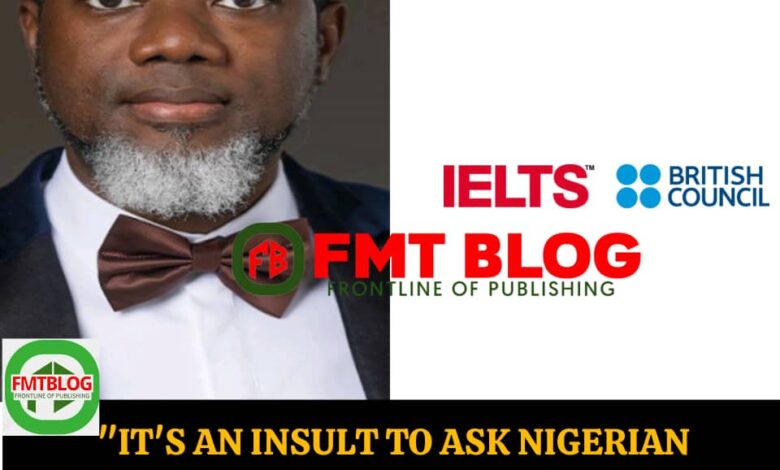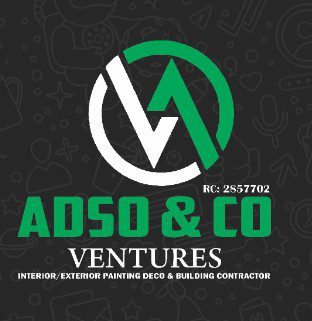 Reno Omokri, a Nigerian author and social media influencer, has reacted to the unexpected rise in International English Language Testing System (IELTS) academic test costs for Nigerians.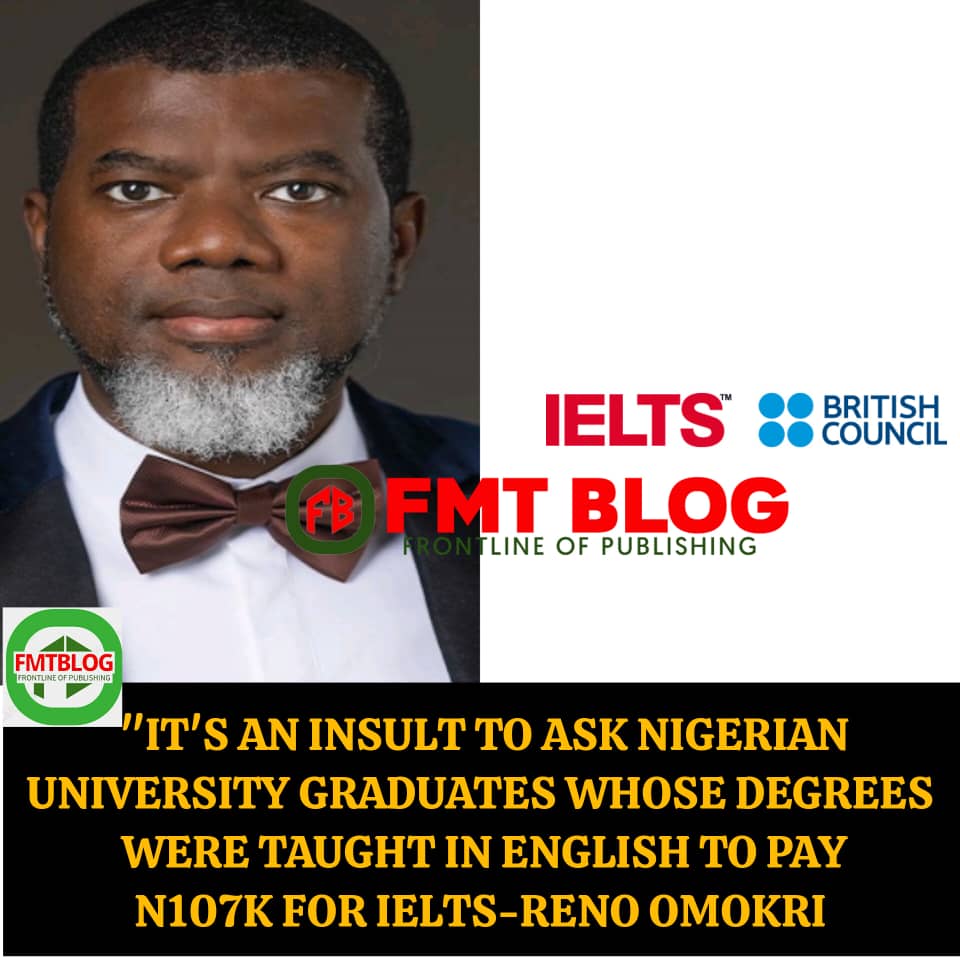 According to information obtained by FMT BLOG on Thursday from the British Council, Nigerians would pay N107,500 for the exam beginning in September 2023.
The test is required for foreigners intending to relocate to the UK for a job or study.
Previously priced in Nigeria between N80,000 and N90,000, the new price is approximately three times the country's N30,000 minimum salary.
READ ALSO- Nigerians To Pay N107,500 For IELTS Come September 2023
The increase was explained by the council as ensuring "high quality of standards for the testing experience."
In response to the recent development, Reno Omokri, in a tweet, urged the Federal Government to intervene in the anticipated hike in IELTS fees.
According to the former presidential adviser, forcing Nigerian graduates whose degrees are taught in English to take the exam is humiliating.
Reno went on to say that raising the cost of IELTS exams for Nigerians is an insult and that they should be abolished entirely.
Reno Omokri Writes;
"I appeal to the Nigerian government to intervene in the planned increase of fees for the IELTS exam for Nigerians seeking to study in The UK to ₦107,500, an amount which is three times the current Nigerian minimum wage.
"First, it is already an insult to ask Nigerian university graduates, whose degrees were taught in English, in a supposedly English-speaking country. And secondly, it is adding salt to that injury to now increase the fees for the exam when it should even be scrapped. What is the benefit of the commonwealth where there is no respect for pit common language?"