British Tourist And Husband 'Stabs His 26-Year-Old Wife 41 Times In The Neck In Their Turkish Hotel Room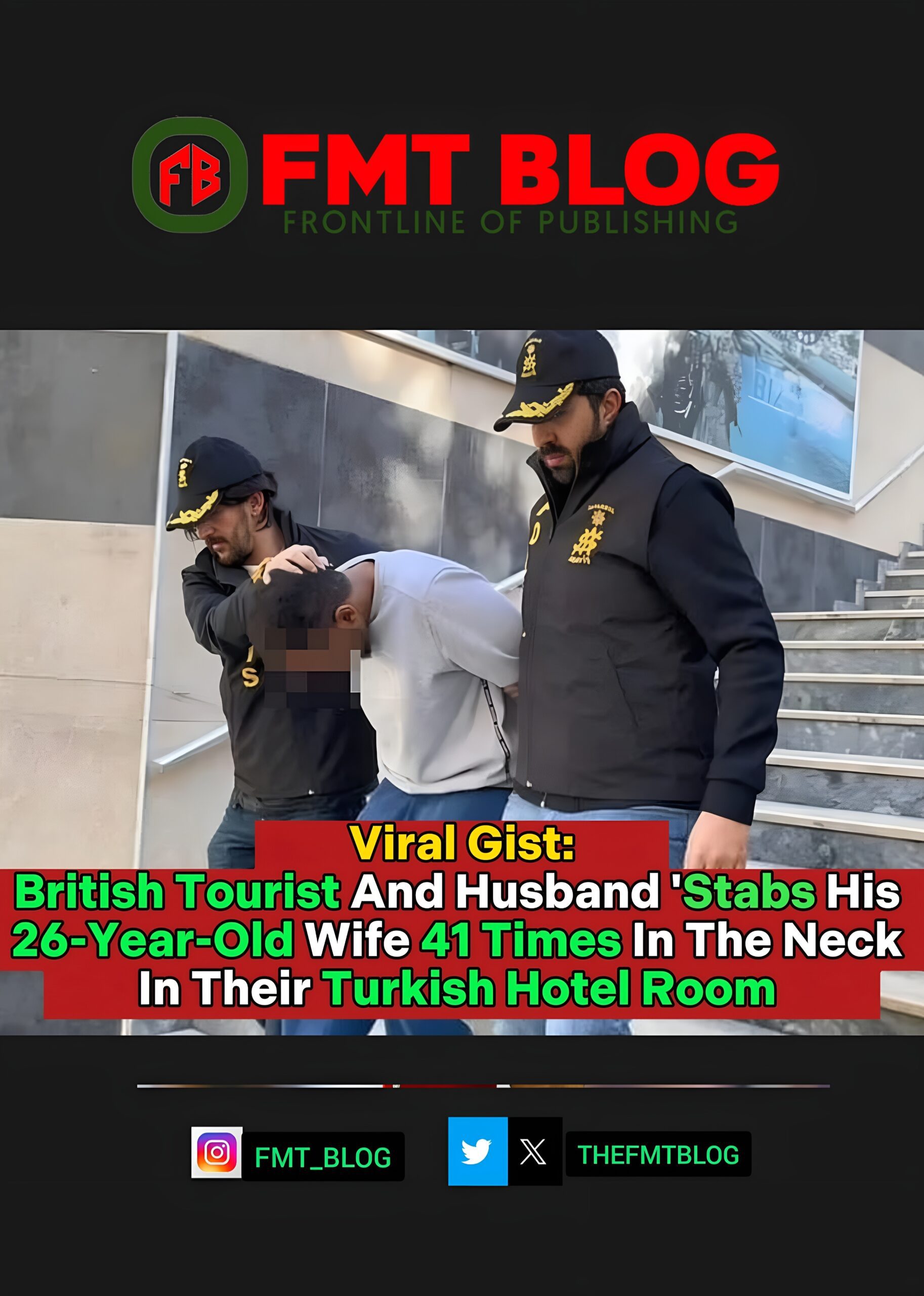 British Tourist And Husband 'Stabs His 26-Year-Old Wife 41 Times In The Neck In Their Turkish Hotel Room
Following a quarrel, a British tourist is accused of stabbing his wife to death with a screwdriver in their Turkish hotel room.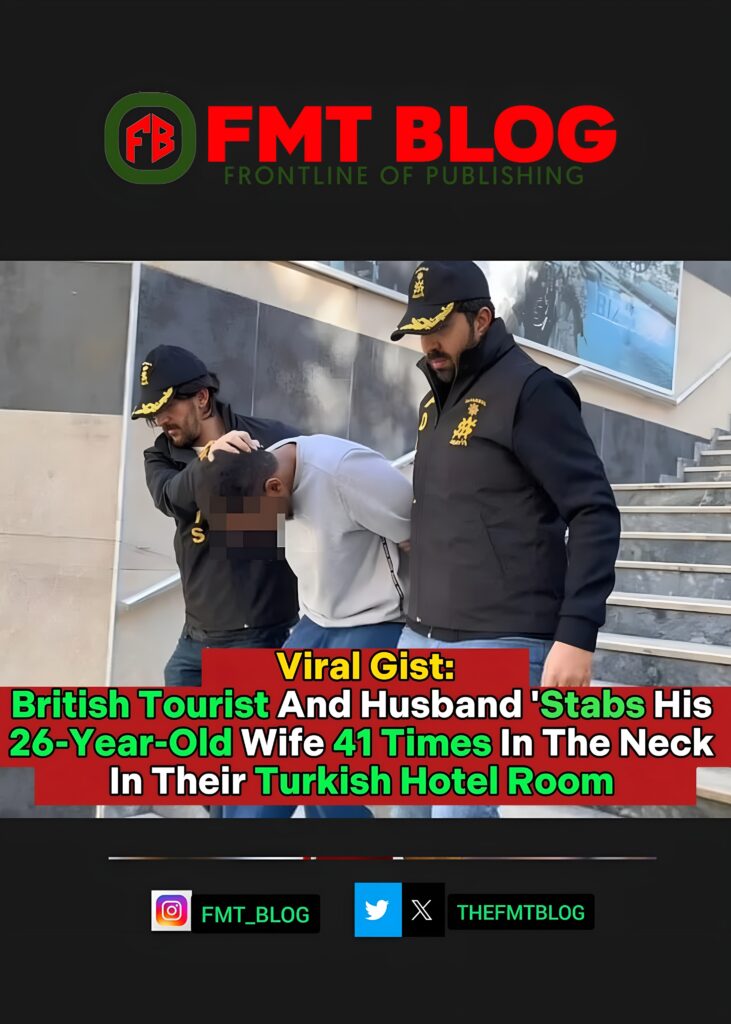 The 26-year-old lady was discovered dead in a hotel in Istanbul's Fatih Mevlanakap District on Tuesday, November 14, at about 12:30 pm local time.
Hotel staff reported hearing sounds emanating from a room and discovering the victim 'laying in a pool of blood'. Later, medical teams arrived and pronounced her dead.
READ ALSO- Nigerian Man Who Was Granted UK Asylum After Being Persecuted In Nigeria For Being A G@y Arrested for Fraud Racket
The woman was discovered with lacerations on her throat and across her body, leading investigators to believe she was murdered with a screwdriver.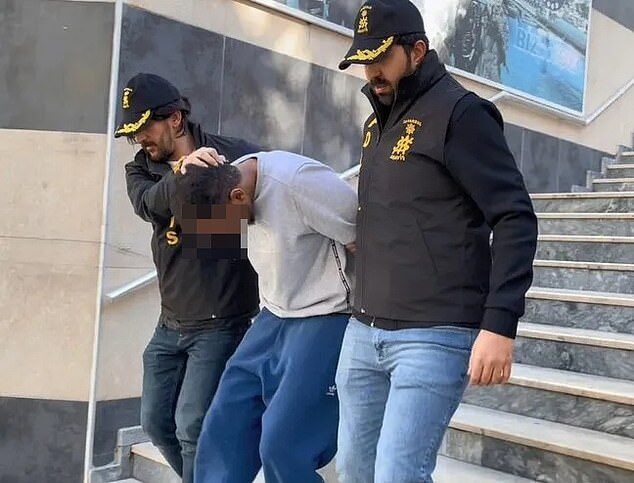 After attempting to take a taxi away from the scene, Turkish police discovered her spouse, 28, wearing a bloodied white T-shirt.
The guy admitted to the murder and stated that he threw the screwdriver into the hotel toilet.
Following his arrest, the suspect was questioned at the Homicide Bureau.
According to Turkish media, he claimed that the victim offered him narcotics on the day of the attack, resulting in a fight.
He said that the two argued before he repeatedly stabbed his partner with the screwdriver, killing her.
He told police he was taking medication for 'psychological issues' in a statement.
He confessed to departing the scene after concealing the evidence.
Police apprehended the guy after contacting the taxi driver and asked him to take him to the nearest police station or police enforcement site.
Following his arrest, the suspect was seen being carried away from the Istanbul Police Department, seen in handcuffs and with his head held down in Turkish media.
The incident is still being investigated.
The couple was said to have arrived in Turkey on November 11 via Sabiha Gökçen Airport. On November 14, they checked into their hotel, where the victim was later discovered dead.
Let's talk about this disturbing news story as to why the British Tourist And Husband 'Stabs His 26-Year-Old Wife 41 Times In The Neck In Their Turkish Hotel Room
Drop comment below 👇
READ ALSO 👇