Viral Gists
NLC, FUEL SUBSIDY, INCREASE IN MINIMUM WAGE, NATIONWIDE STRIKE-TUC SENDS DEMAND TO FG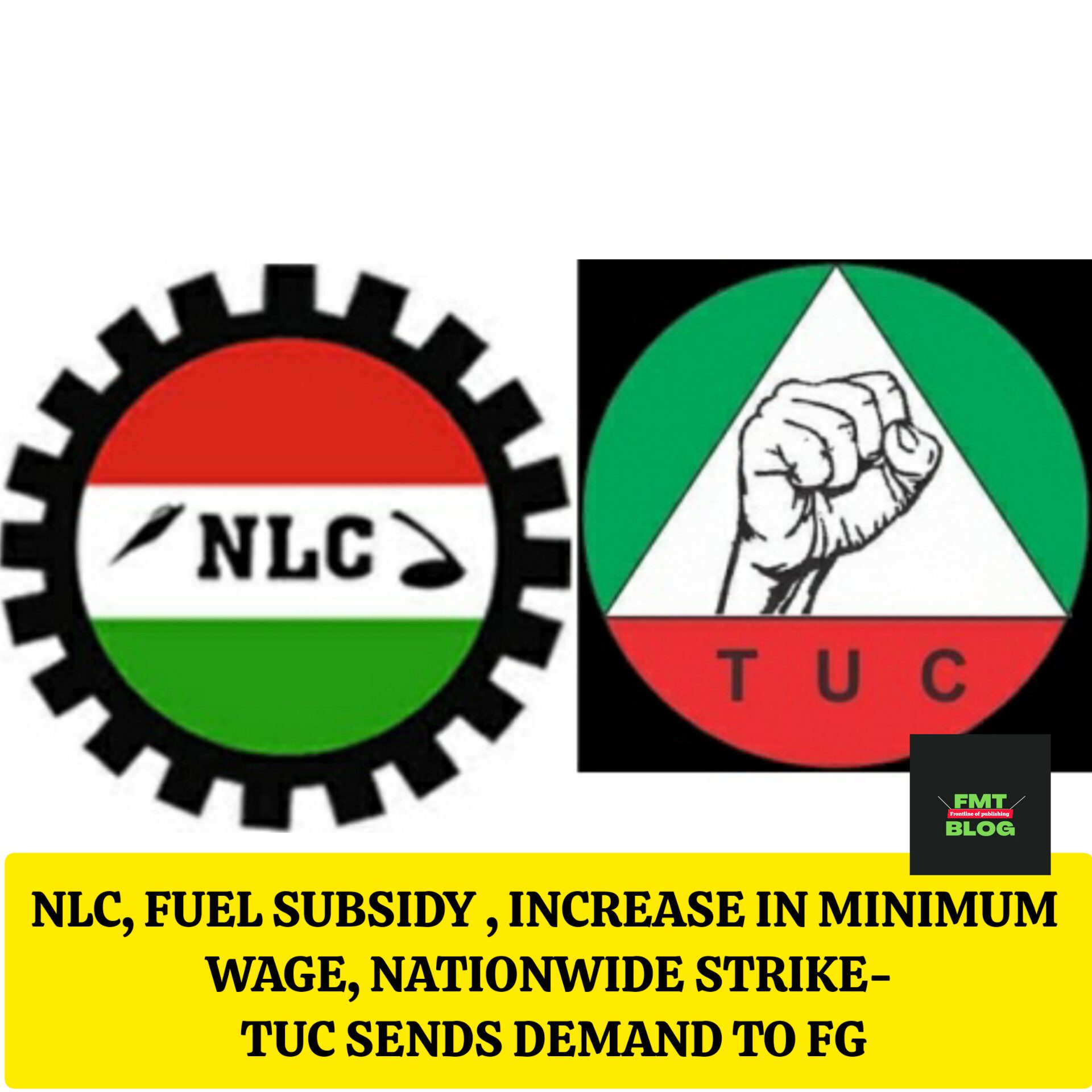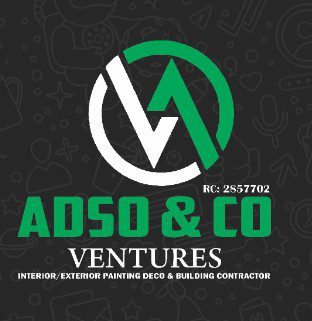 The Trade Union Congress of Nigeria (TUC) has submitted a list of demands to the federal government following the removal of fuel subsidy. One of their key demands is an increase in the minimum wage.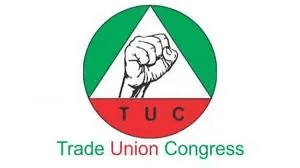 After a meeting between representatives of the federal government and TUC members at the Presidential Villa in Abuja, both parties expressed satisfaction with the outcome, describing the discussions as fruitful.
Among the demands put forth by TUC is the request for a reversal of the pump price and a tax exemption for certain workers.
The Federal Government has assured that it is actively engaging with the Nigerian Labour Congress (NLC), the umbrella union body, which recently announced a nationwide strike scheduled to begin this Wednesday.
The NLC insists that the government must revert to the previous petrol pump price as part of their demands.
In the previous news; NO GOING BACK ON THE NATIONWIDE STRIKE ACTION- NLC
The Nigeria Labour Congress (NLC) has strongly refuted any speculations suggesting that it might back down from its planned nationwide industrial action scheduled for Wednesday. The NLC clarified that the only circumstance that would lead to the suspension of the strike is if the Federal Government and the Nigeria National Petroleum Corporation Limited (NNPCL) take necessary steps to revert to the status quo on the issue of fuel subsidy removal.
In a statement issued by Benson Upah, the Head of Information and Public Affairs, on Sunday, the NLC responded to a story published in a national newspaper, dismissing it as laughable and a desperate attempt by enemies of the people to create divisions within the Nigeria Labour Congress along ethnic or regional lines on an issue that affects the entire nation.
Upah emphasized that such divisive tactics have no place within the NLC, as the organization remains the largest pan-Nigerian body united by a shared vision, mission, and national values.
Regarding the impending strike, the NLC assured that all affiliated unions within the Congress are resolute and stand together in their determination to proceed with the industrial action on Wednesday, unless the NNPC and the government take the necessary actions.
The NLC reiterated that issues such as the significant increase in the pump price of petroleum products, which burdens the already impoverished communities across Nigeria, are of utmost concern. The Congress emphasized that these burdens should not fall solely on certain regions or segments of the country, as the impact is felt nationwide.
It is worth recalling that President Bola Tinubu, in his inaugural speech, declared an end to the era of petroleum product subsidy, a decision that has had far-reaching effects on the Nigerian polity since May 29, 2023.