Viral Gists
Photos As Kwara Fire Service Recovers 43-Year-Old Man From Domestic Well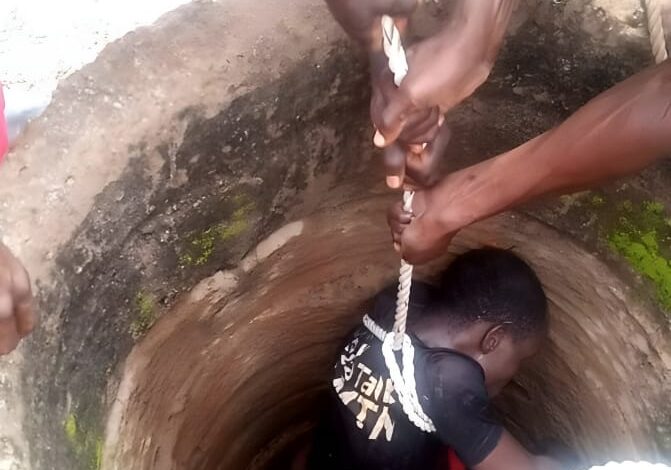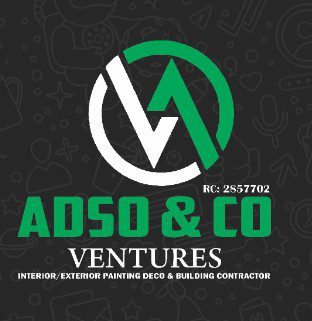 Men from the Kwara State Fire Service found the body of a 43-year-old man who fell into a domestic well in the State capital, Ilorin West Local Government Area.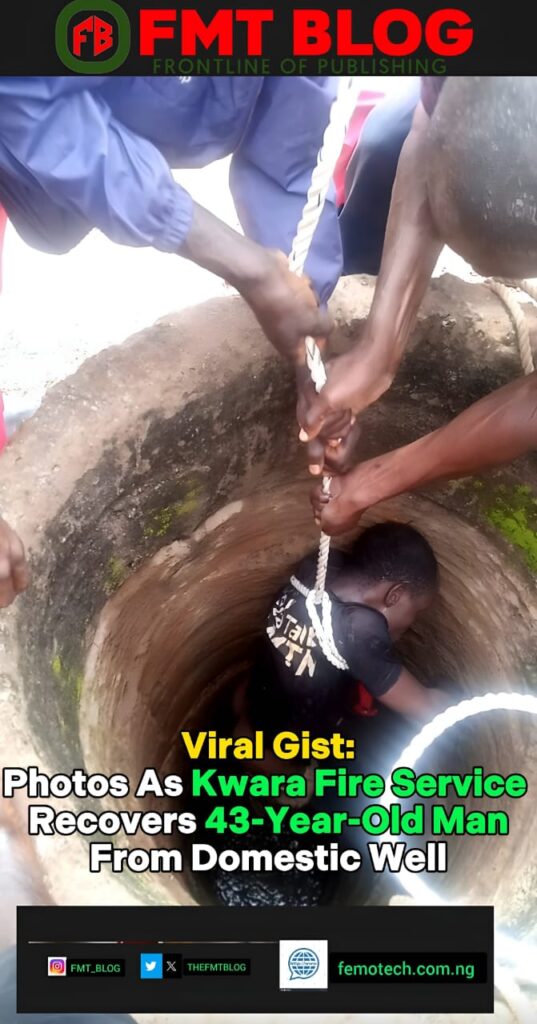 Hassan Hakeem Adekunle, the service's Head of Media and Publicity, confirmed the occurrence in a statement, saying the brigade was informed by a telephone call from one David on Tuesday morning, September 5.
"Today, Tuesday 5th September, 2023, a man of about 43-year-old called Mr. Abdulqadir Muritala of Oniguguru compound in Oko-Erin area of Ilorin, Ilorin West Local Government Area Kwara State, fell into a domestic well and recovered dead behind Global primary and secondary school, Bayi Community agbejila area, Ilorin," the statement read.
READ ALSO- "Nigerians Don't Expect Too Much, Tribunal Wont't Favour Peter Obi"- Primate Ayodele Says
"The terrible incident occurred this morning about 10:30AM (10:30hrs) and the Brigade was summoned through a telephone call by one Mr. David, living in that neighbourhood
"Firemen were able to recover the dead body from the well and later handed it over to one Mr. Mohammed Abdulwasiu, a family member of the deceased
"According to the report, the victim went to re-dredge the domestic well and during the process, one of his legs suddenly slipped and eventually tumbled into the well."
Prince Falade John Olumuyiwa, the director of the Kwara State Fire Service, expressed grief over the event and encouraged the public to practise greater caution in their daily routines and stop sending young children to domestic wells to obtain water.