Politics
"Nigerians Don't Expect Too Much, Tribunal Wont't Favour Peter Obi"- Primate Ayodele Says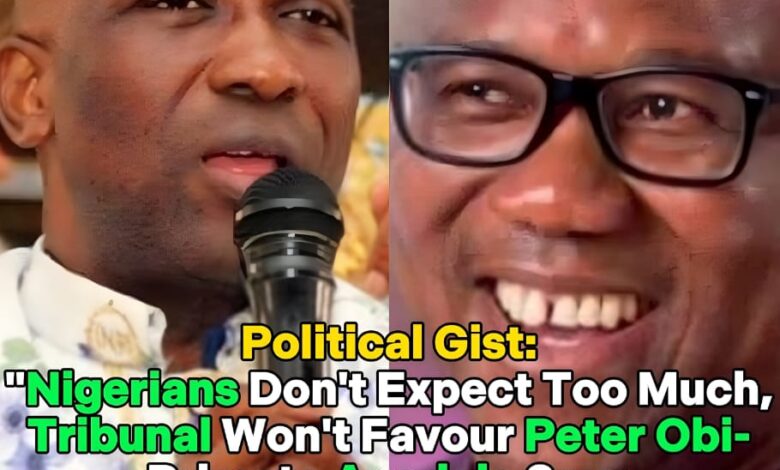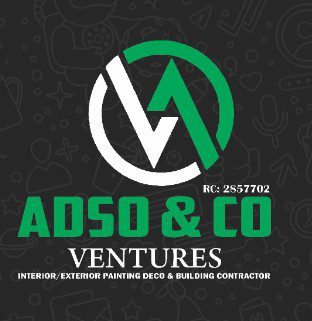 Primate Ayodele of the INRI Evangelical Spiritual Church has cautioned Nigerians not to anticipate too much from the presidential election petition tribunal, which will meet tomorrow.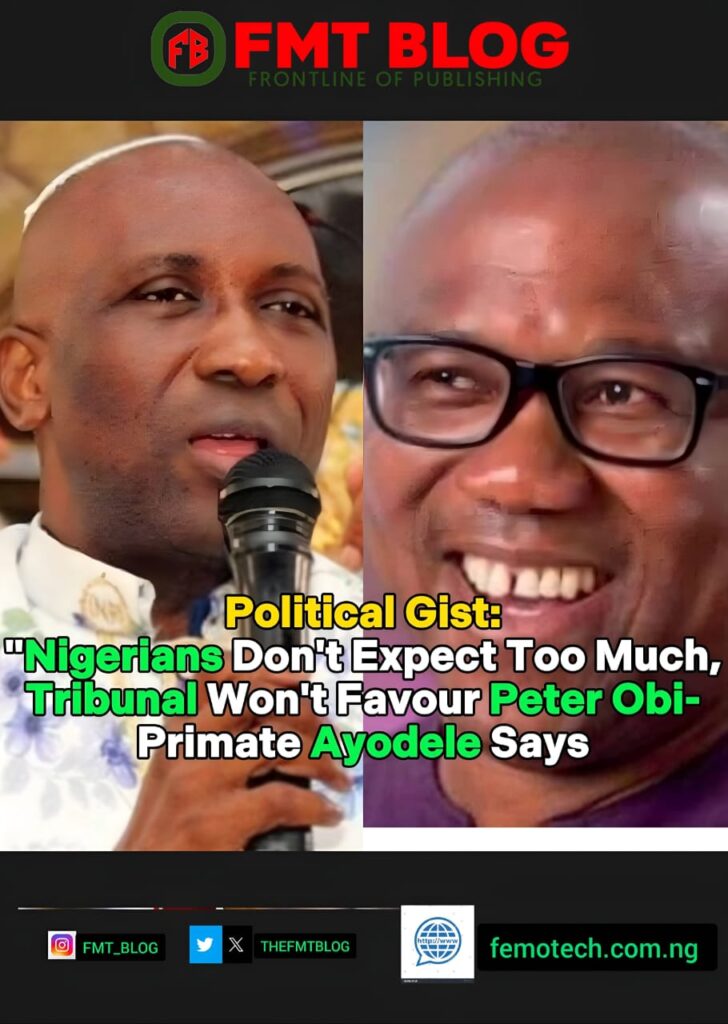 In a statement signed by his media aide, Osho Oluwatosin, the prophet stated that nothing will come out of the tribunal because a rerun is unlikely because the powers are unwilling to relinquish their positions.
He added that overturning the presidential election decision before the tribunal will be extremely tough because the forces are eager to obstruct justice to maintain power.
"As it stands now, the rerun is uncertain, but God can change anything. The majority of Nigerians will be disappointed with the election tribunal's decision. Nigerians should not expect too much from the election tribunal since the powers are unwilling to let justice prevail."
READ ALSO- I Won't Rest Until Tinubu Is Stripped Of Presidency — Former UK MP George Galloway Vows.
"They still want to keep power no matter what; overturning the presidential election result will be challenging. I've warned before that if the opposition allows Tinubu to win the election, the court will be powerless to remove him."
The prophet predicted that supporters of Labour Party presidential candidate Peter Obi would be unhappy since the verdict would not favor them. He indicated that the worst-case scenario is a rerun.
He also urged those who would lose the lawsuit to uphold law and order to prevent causing unneeded turmoil and disorder in the country.
"The judgment will not go as Peter Obi and his supporters wish. He cannot claim victory through the tribunal, and as I already stated, the worst that can happen is a rerun of the election, or things will continue as they are."
"Regardless of the decision, losers must maintain law and order; they must not destabilize the country because they lost the lawsuit."
In addition, the prophet asked judges to safeguard the country's unity by ensuring justice prevails by all means, regardless of the many types of intimidation.
"Judges can either make or break the country with their decisions. There is already tension in the country, and the best they can do is ensure that justice is served at all costs, regardless of the many forms of intimidation. They should be in charge of making decisions in the case".
Follow us on and 🤳 Stay in touch! :
📩 Got a story? Email fmtblog4u@gmail.com
Facebook: 👨‍💻 https://www.facebook.com/fmtblog
Twitter : 📱 https://twitter.com/thefmtblog
Instagram : 📸 https://www.instagram.com/fmt_blog/
WhatsApp: https://chat.whatsapp.com/J7qRCkBuops9iVvufcowNO
Telegram Channel: https://t.me/Femotech_blog
TikTok : 💃 https://www.tiktok.com/@fmtblog
Threads: https://www.threads.net/@fmt_blog