Viral Gists
Robotic Wife- "No Billing, no Nagging" – Netizens Reacts as Nigerian man buys N2 million robotic wife (Photos)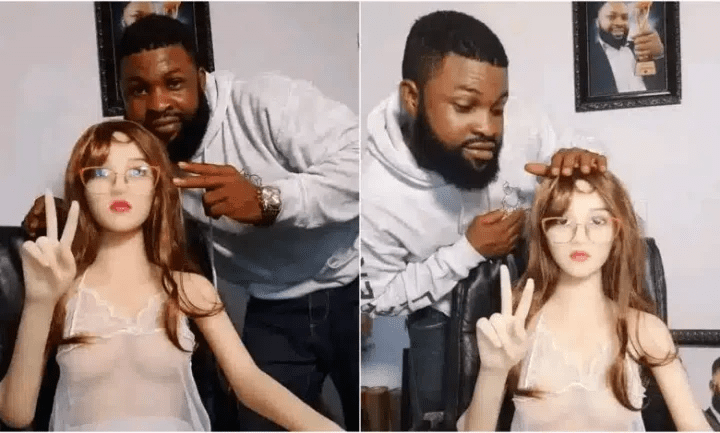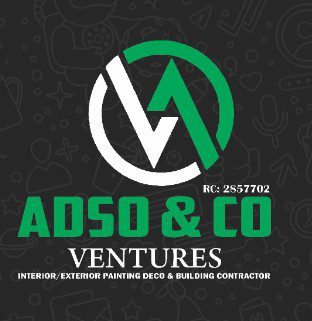 Robotic Wife- "No billing, no nagging" – Netizens Reacts as Nigerian man buys N2 million robotic wife.
A recent development has sparked diverse reactions among netizens on social media as a Nigerian man proudly unveiled his newly acquired robotic wife, valued at a staggering N2 million.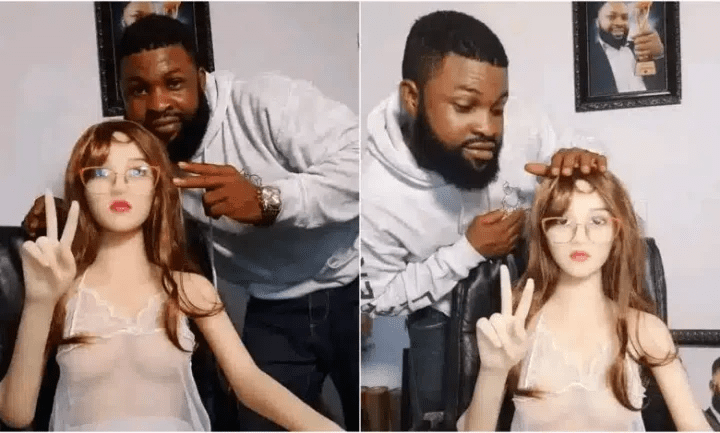 The photos of the young man spending time with his robotic companion have stirred up a flurry of discussions online. In the first image, the man can be seen playfully interacting with the robotic wife's hair, while the second photo captures the couple posing together for a picture.
This unconventional choice of a robotic partner has elicited a range of responses from internet users. While some have expressed curiosity and fascination regarding technological advancement, others have raised concerns about the implications of such relationships on human connections and emotional fulfilment.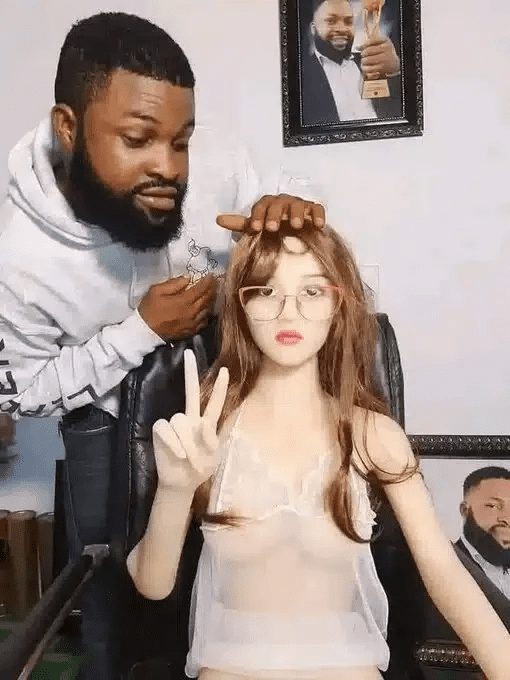 The introduction of robotic partners into personal relationships challenges societal norms and raises intriguing questions about the future of human interactions and companionship. The mixed reactions witnessed online demonstrate the ongoing debate surrounding the impact of advanced technologies on human relationships and the boundaries of companionship in the modern era.