Shocking As Nigerian Gospel Singer Storms Church In A Casket To Preach About "Death To Self" (Photos)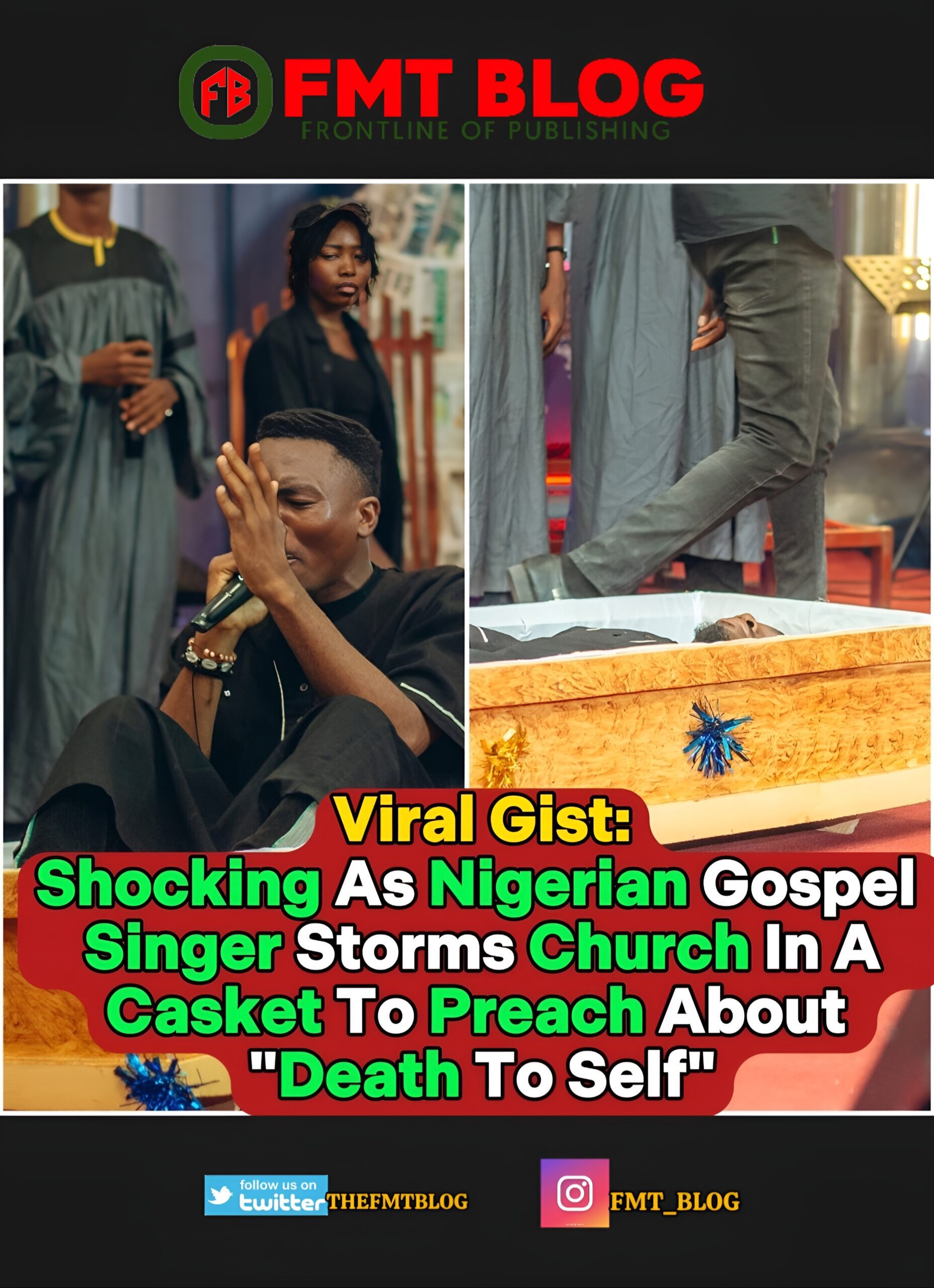 Nigerian Gospel Singer Storms Church In A Casket To Preach About "Death To Self"
A Nigerian gospel artist named Samuel Onoja created quite a stir recently when he arrived at church in a casket to preach about the concept of "Death to self."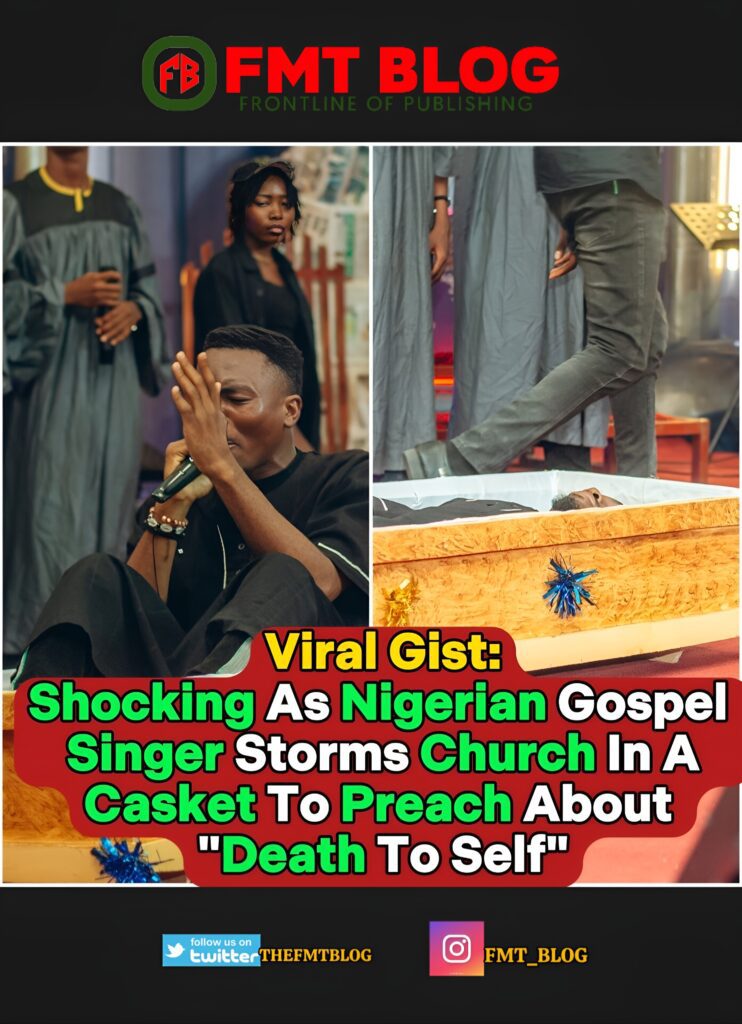 This unique approach caught the attention of many, with some appreciating his creative way of conveying his message. However, others found it strange and felt it shouldn't be encouraged.
READ ALSO: Heartwarming As Nigerian Mother And Daughter Graduates From Nursing School Together In America (PHOTOS)
There are pictures available that show the artist's entrance and various reactions from the congregation.
This event has sparked a range of opinions and discussions among people who witnessed or heard about it.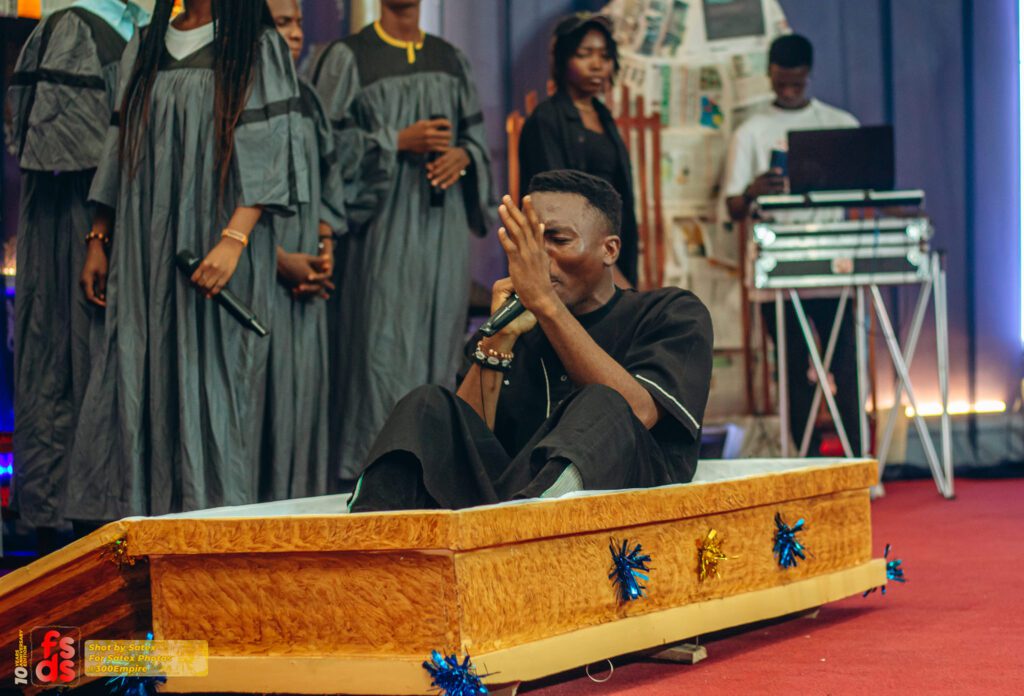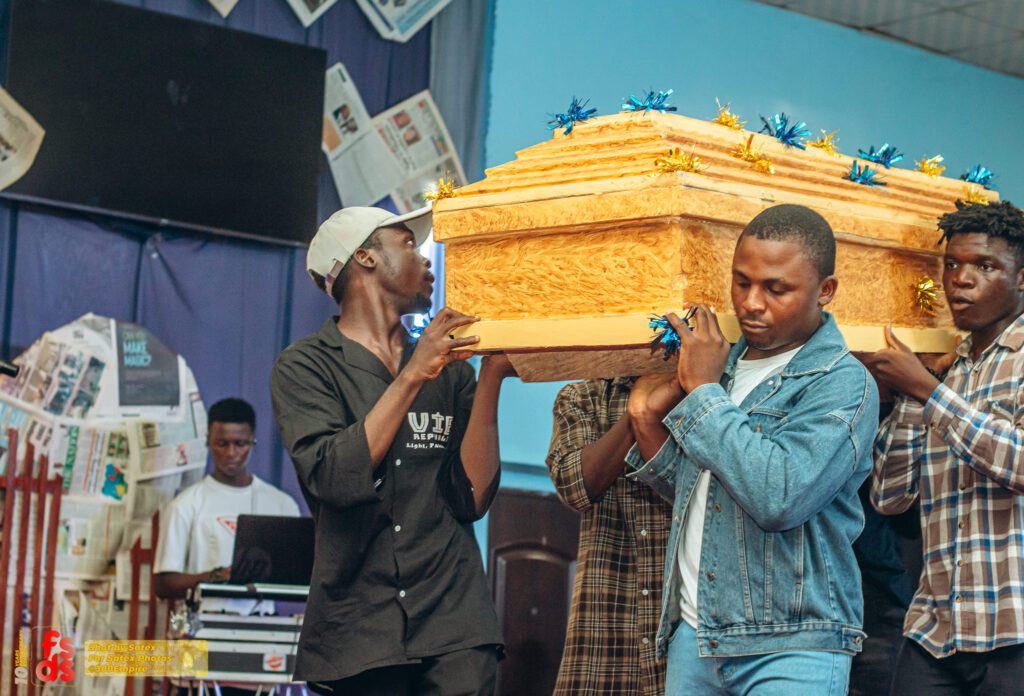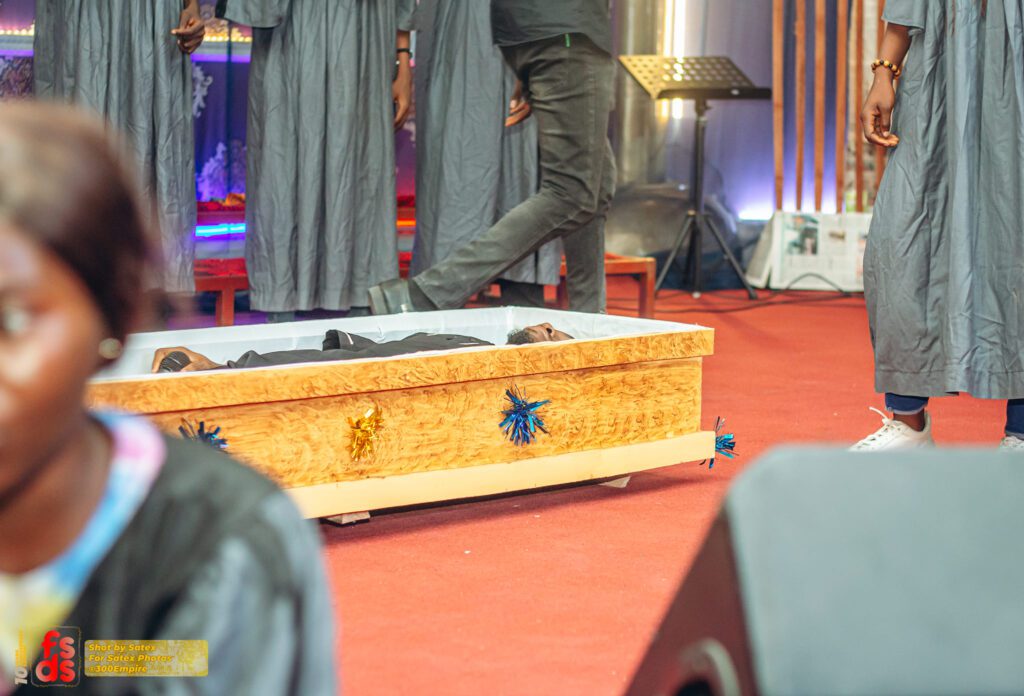 See reactions below;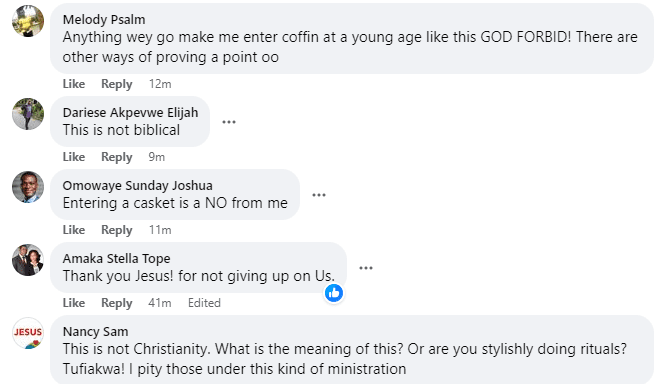 Dear readers, what do you think about this??? Let's know in the comment section below;
Drop comment below 👇
READ ALSO 👇