Viral Gists
Top Hair Brand, X-Pression to Empower Nigerian Students as Call for Campus Ambassadors Storms Varsities- (Register Now)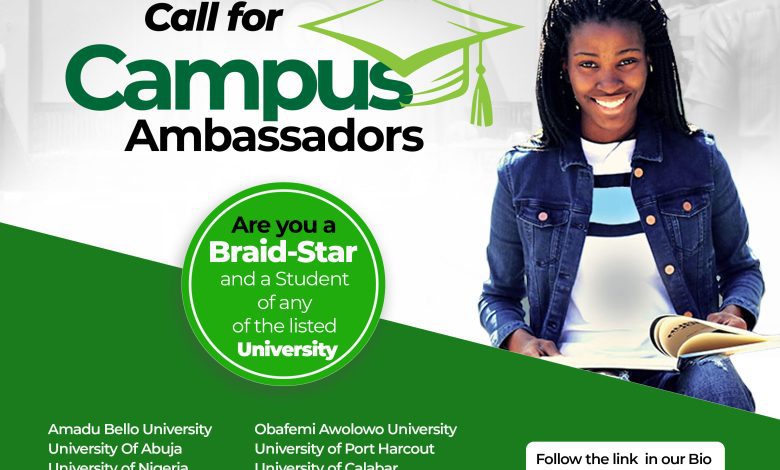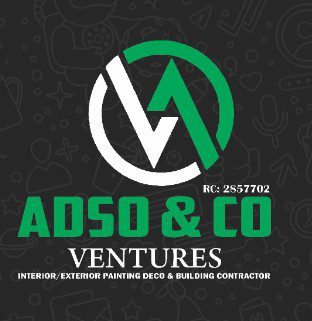 Sponsored Post
In an exciting move towards fostering student empowerment and creating meaningful connections, X-Pression, a renowned hair brand in the fashion industry, has announced its plans to employ student campus ambassadors across Nigerian universities.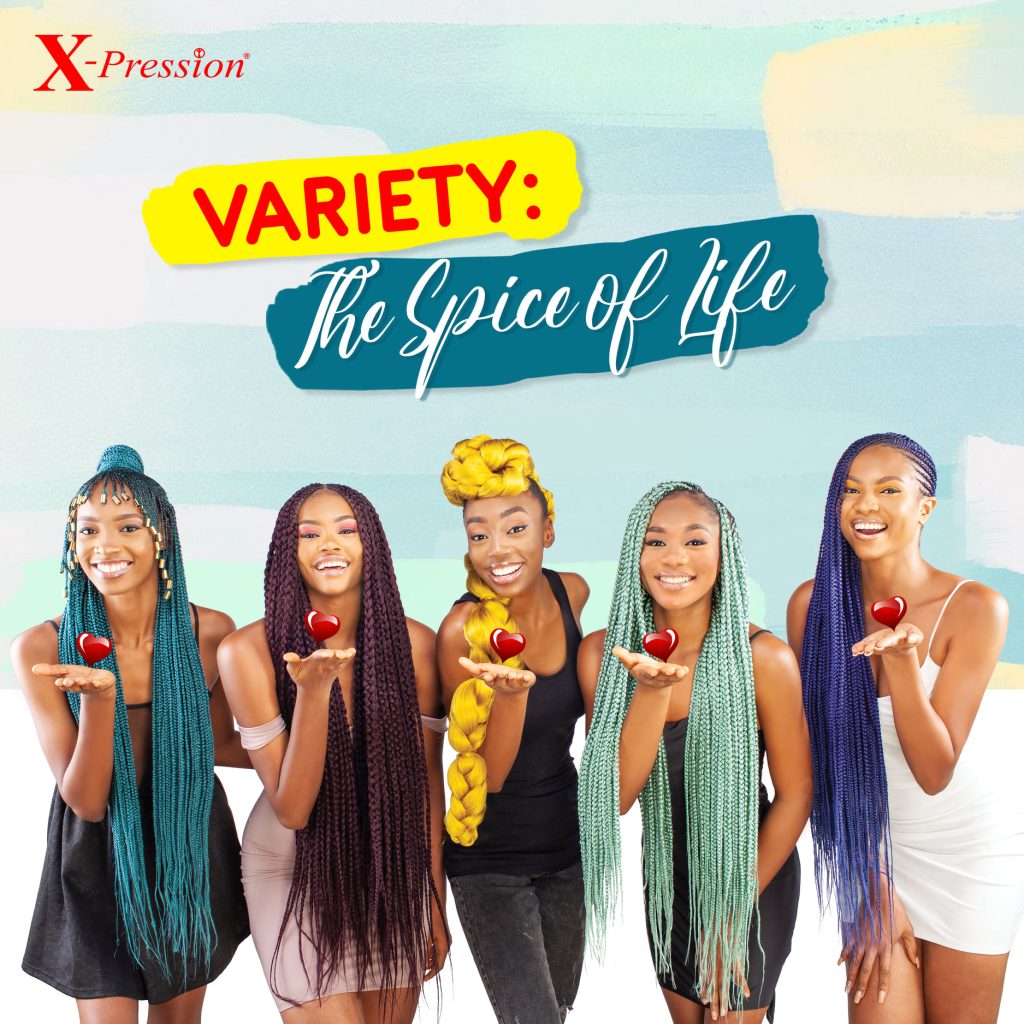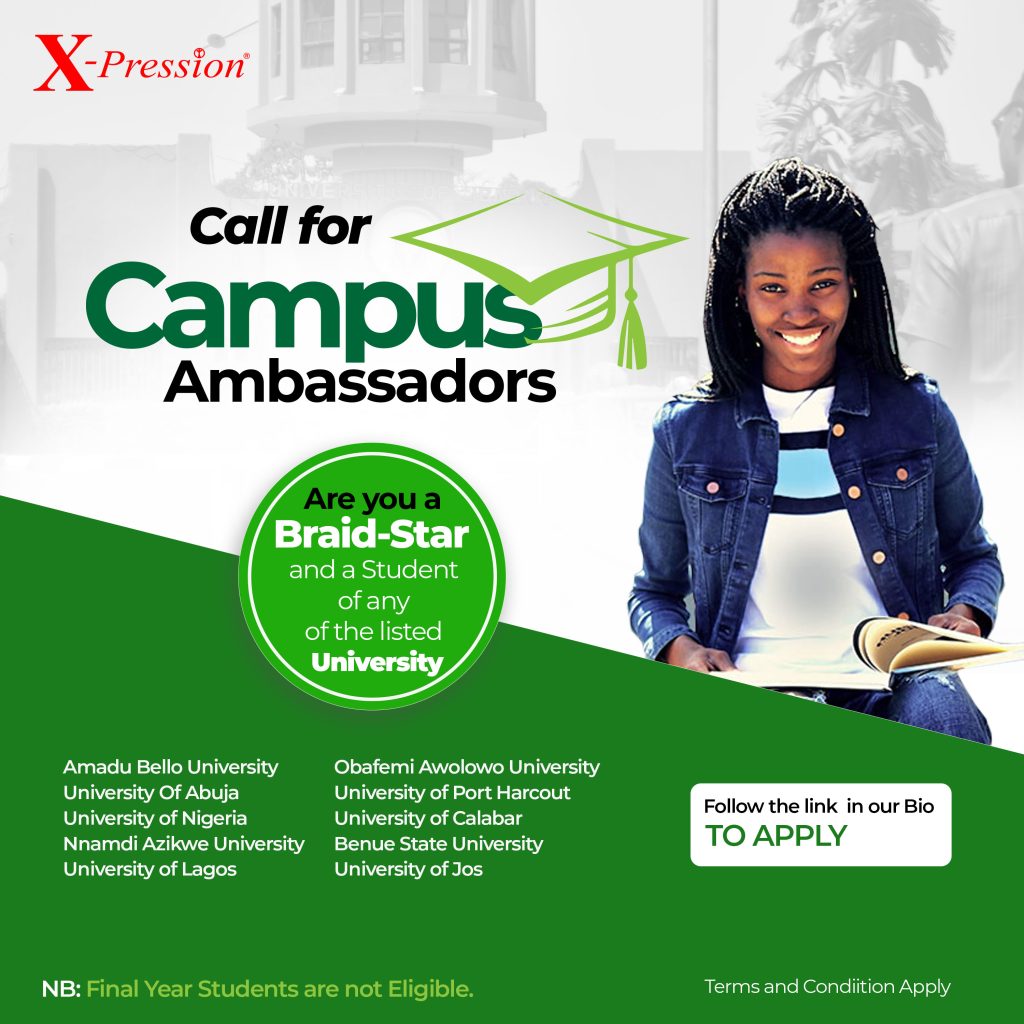 This initiative aims to provide students with valuable professional experience, networking opportunities, and a platform to showcase their creativity and passion for fashion. By engaging students as brand ambassadors, X-Pression aims to empower the next generation of leaders and trendsetters while building a solid presence within the university community.
READ ALSO- BROTHEL WHERE UNDERAGE GIRLS WORK AS S3X WORKERS UNCOVERS BY ANGRY YOUTHS (VIDEO)
X-Pression's decision to employ student campus ambassadors stems from its belief in the power of student empowerment. By offering these coveted positions, the brand seeks to give students a unique opportunity to develop essential skills such as leadership, communication, and event management.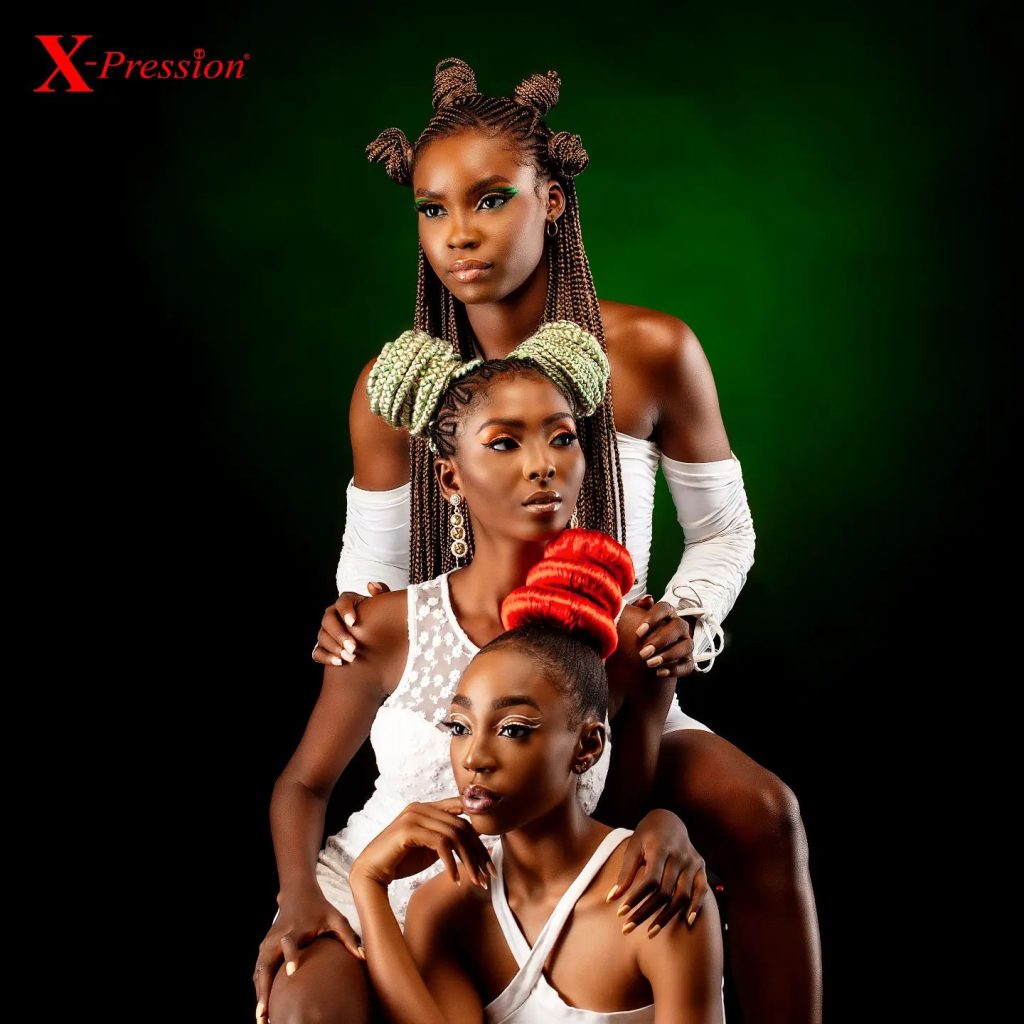 The campus ambassadors will be entrusted with representing the brand on their respective campuses, organizing events, and initiating collaborations with other student organizations. This hands-on experience will enable students to gain practical knowledge, enhance their resumes, and stand out in a competitive job market.
One of the key benefits of the campus ambassador program is the chance for students to build valuable connections and networks within the fashion industry. X-Pression recognizes the importance of fostering relationships between aspiring fashion enthusiasts and established professionals. Through collaborations with influencers, stylists, and industry experts, campus ambassadors will have the opportunity to expand their network and gain valuable insights from those who have made a mark in the fashion world. This exposure will provide students mentorship opportunities and open doors to potential internships and future career prospects.
The brand aims to tap into students' unique perspectives and creative abilities by employing student campus ambassadors. These ambassadors will have the chance to organize fashion shows, photo shoots, and other events that showcase their innovative ideas and styling expertise. By encouraging students to express their individuality and embracing diverse fashion trends, X-Pression aims to foster a culture of self-expression and celebrate the power of personal style.
X-Pression's decision to employ student campus ambassadors in Nigerian universities reflects its commitment to student empowerment, creativity, and fashion. By providing students with practical experience, networking opportunities, and a platform to express their passion for fashion, X-Pression aims to empower the next generation of fashion leaders.
Through this program, students can cultivate their skills, build industry connections, and leave a lasting impact on their campuses. This innovative initiative sets the stage for an exciting collaboration between X-Pression and Nigerian universities, creating a win-win situation for the brand and the aspiring fashion enthusiasts who will represent it.
CLICK HERE TO REGISTER: https://docs.google.com/forms/d/e/1FAIpQLScG71QTf9-LiJBQdXRY_70Vttw_9OiDIPQDq5Cnpd7bpw21uQ/viewform