Viral Gists
Veteran actress Iya Gbonkan receives car gift days after publicly expressing her need (Photos, Video)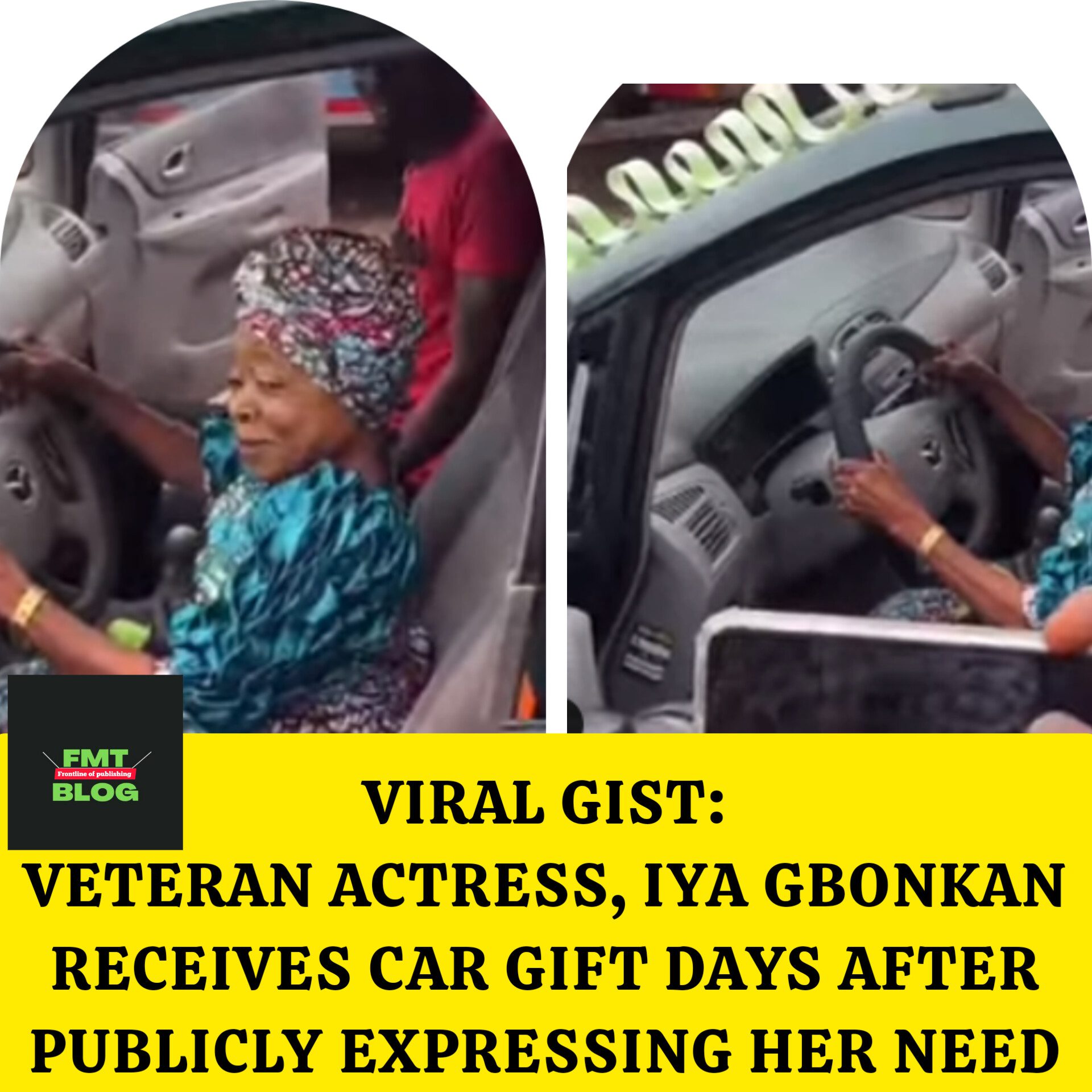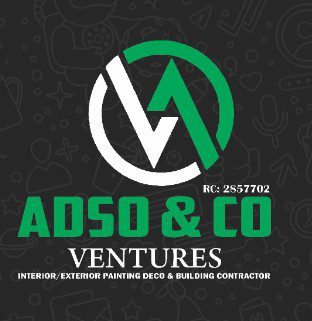 Veteran actress Iya Gbonkan receives car gift from a devoted fan days after expressing her need on Instagram.
Veteran actress, Margaret Olayinka, popularly known as Iya Gbonkan, got a vehicle gift from a fan just days after openly requesting one.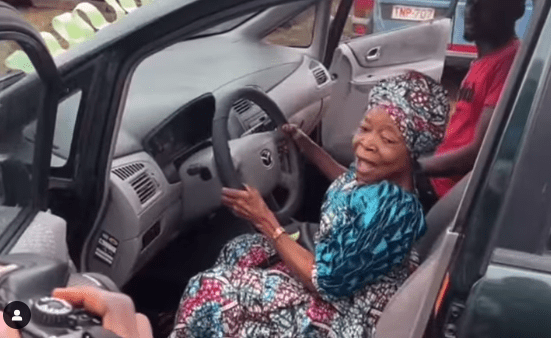 She posted a video last week in which she lamented the fact that, despite having worked in the film business for decades, she did not possess a car.
READ ALSO- 13 ABDUCTED PASSENGERS RESCUED AS SUSPECTED KIDNAPPER SHOT DEAD IN ONDO-PHOTOS, VIDEO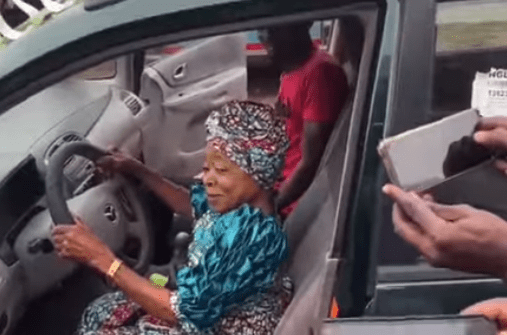 "I have been acting for decades yet I don't have a car. I jump on buses every day. If I die now, you will kill a cow. Celebrate me now that I am alive. I need a car from you people. One person can even give me four cars. What is it? Now that I am alive, help me. Whatever that is good for me, please do it now" she said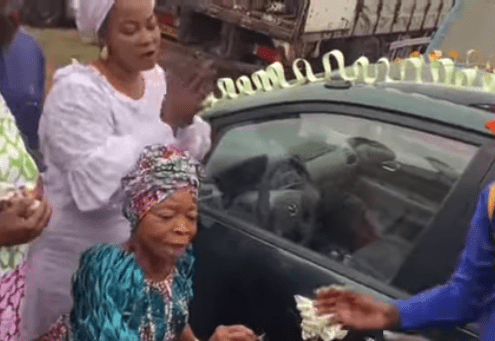 Her request was well received, as one of her followers has since given her a vehicle. The automobile was handed to her today, June 8, and she couldn't hide her delight as she prayed for the gift.