Viral Gists
World's Deepest Hotel with beds 1375 feet below the Earth's Surface Opens in Snowdonia (PHOTOS)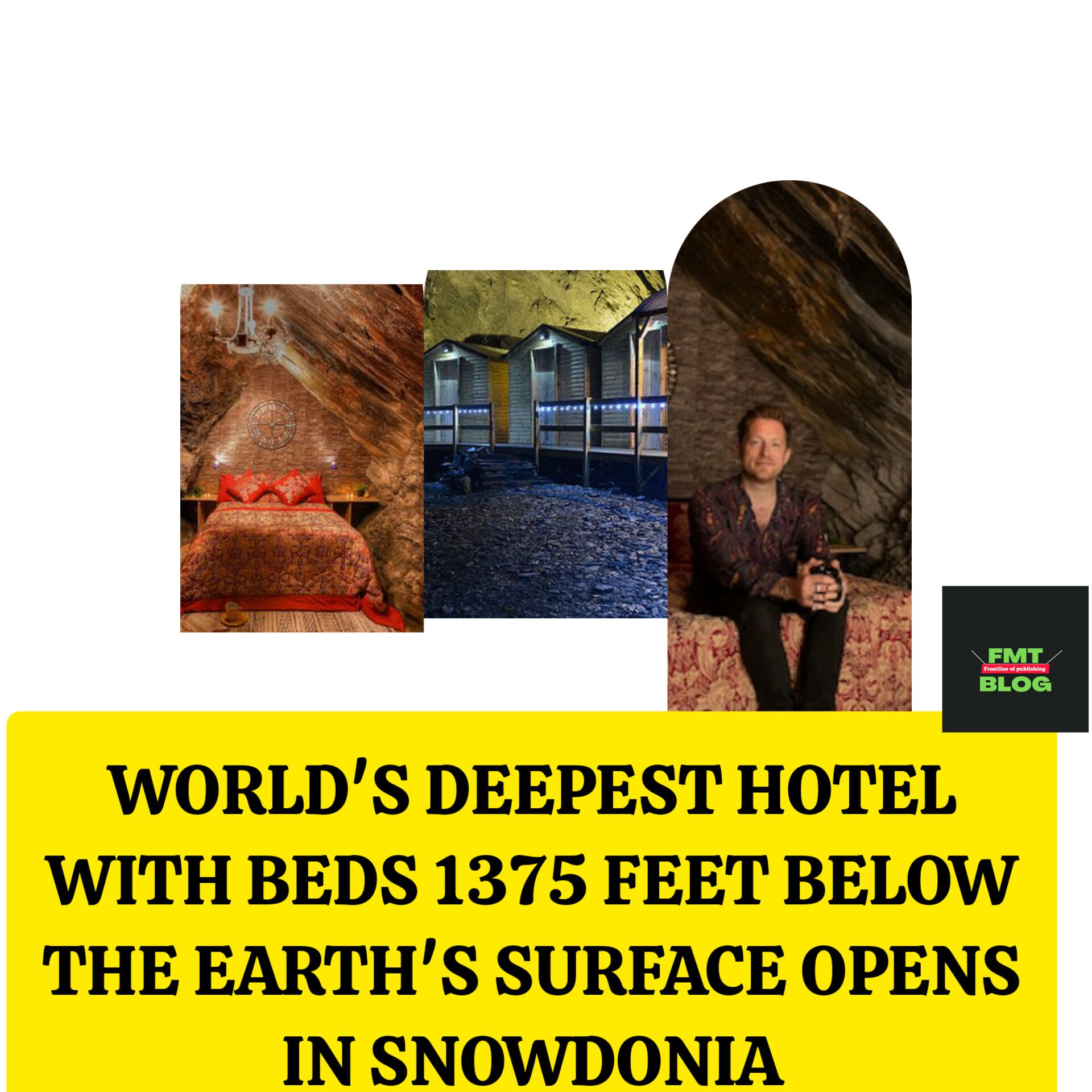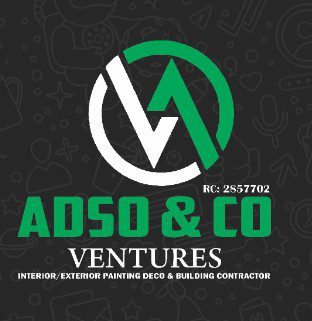 World's Deepest Hotel launches in Snowdonia, with beds 1,375 feet below the Earth's surface.
A groundbreaking hotel has been recently opened in Wales, United Kingdom. This hotel is tagged as the world's deepest with beds 1375 feet below the surface of the Earth.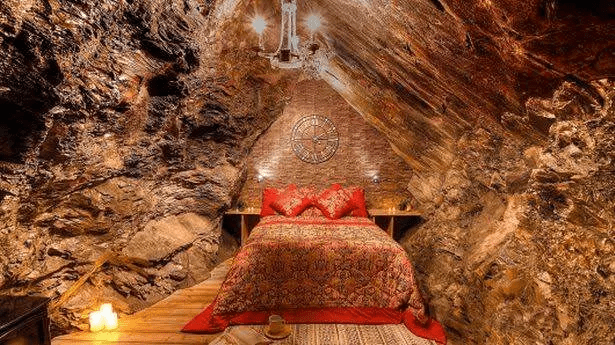 Table of Contents
How It All Started
This remarkable new hotel was recently launched from the depths of Snowdonia in Wales, captivating adventurers and thrill-seekers alike. Aptly named "The Deep Sleep," this extraordinary achievement holds the title of the world's deepest hotel, beckoning guests to embark on a subterranean journey like no other.
Let us uncover the captivating details of this unique accommodation, where a true sense of exploration blends with serene tranquillity.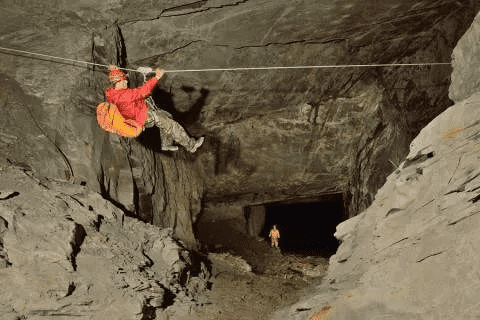 A Subterranean Adventure:
Nestled beneath the majestic mountains of Snowdonia, The Deep Sleep Hotel reveals its hidden treasures to those who dare to venture underground. Descending through the labyrinthine corridors of an abandoned Victorian slate mine, guests embark on an awe-inspiring journey before reaching their remarkable accommodations.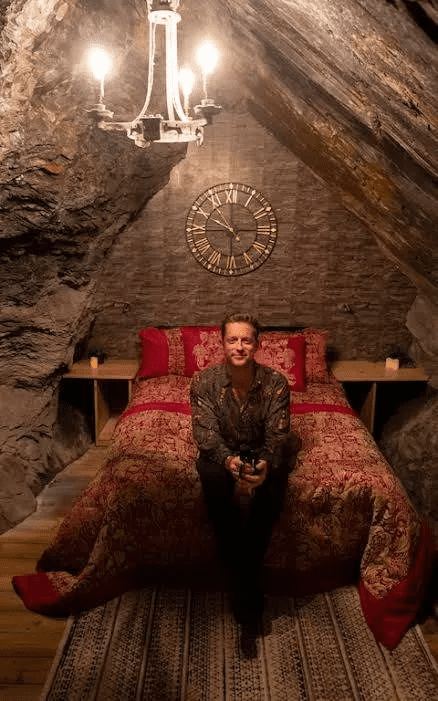 Uniquely Luxurious Cabins and Grotto:
Once within the depths of the hotel, guests are greeted by the allure of four private twin-bed cabins, each offering a cosy and intimate retreat. For those seeking an extra touch of romance, an enchanting grotto awaits, complete with a comfortable double bed. The harmonious blend of rugged surroundings and elegant interiors creates an ambience that lulls guests into a peaceful slumber like no other.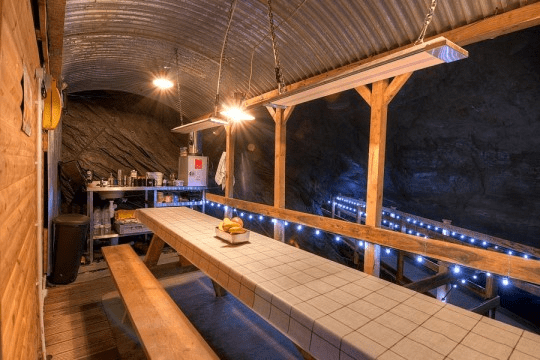 Pricing and Booking:
The Deep Sleep Hotel offers captivating accommodations for Saturday night stays, ensuring an immersive experience from dusk to dawn. A single-night stay in one of the private cabins, ideal for two guests, is priced at £350. Meanwhile, the mesmerizing Grotto, perfect for an intimate escape, is available for £550.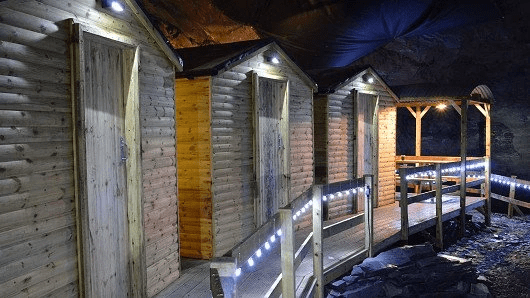 Solo travellers, desiring the full experience, are kindly requested to book for two. The pricing structure reflects the exclusivity and exceptional nature of this subterranean haven.
An Unforgettable Journey:
The journey to The Deep Sleep Hotel begins at the Tanygrisiau Base, near Blaenau Ffestiniog. At 5 pm, guests will be warmly greeted by their experienced trip leader, setting the stage for an extraordinary adventure that will linger in their memories forever. The anticipation builds as they prepare to embark on an expedition into the hidden depths, leaving behind the mundane world above.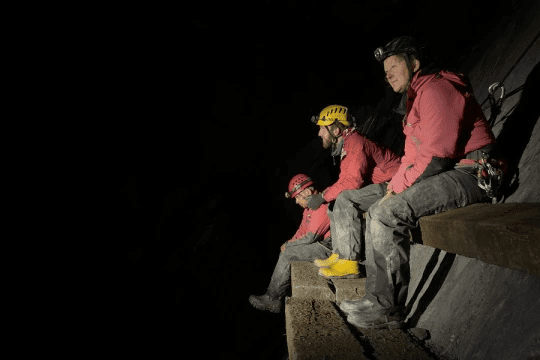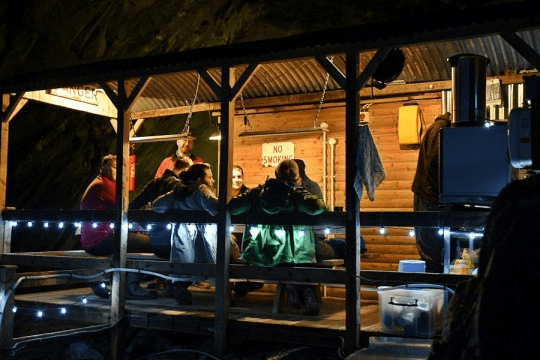 Immerse Yourself in Serenity:
Once settled in their underground haven, guests find themselves cocooned in a world of serene tranquillity. The surrounding walls bear witness to the rich history of the mine, whispering tales of its industrial past. Far removed from the hustle and bustle of everyday life, the hotel offers an opportunity to detach from the modern world and rediscover a profound connection with nature.
My Final Words
The Deep Sleep Hotel unveils a world-class that's beyond overall human imagination, whilst inviting intrepid souls to venture to the extraordinary depths below Snowdonia. This remarkable establishment merges exploration, luxury, and tranquillity, creating an unparalleled experience for those seeking a truly unique getaway.
As guests embark on this subterranean odyssey, they embark on a voyage that transcends conventional hospitality, immersing themselves in an ethereal world that exists only for the daring and curious. The Deep Sleep Hotel stands as a testament to the indomitable human spirit and our relentless pursuit of extraordinary experiences.