Young Woman On Her Nightwear Found Wandering In Benin With No Memory Of Her Identity Or Origin (Video)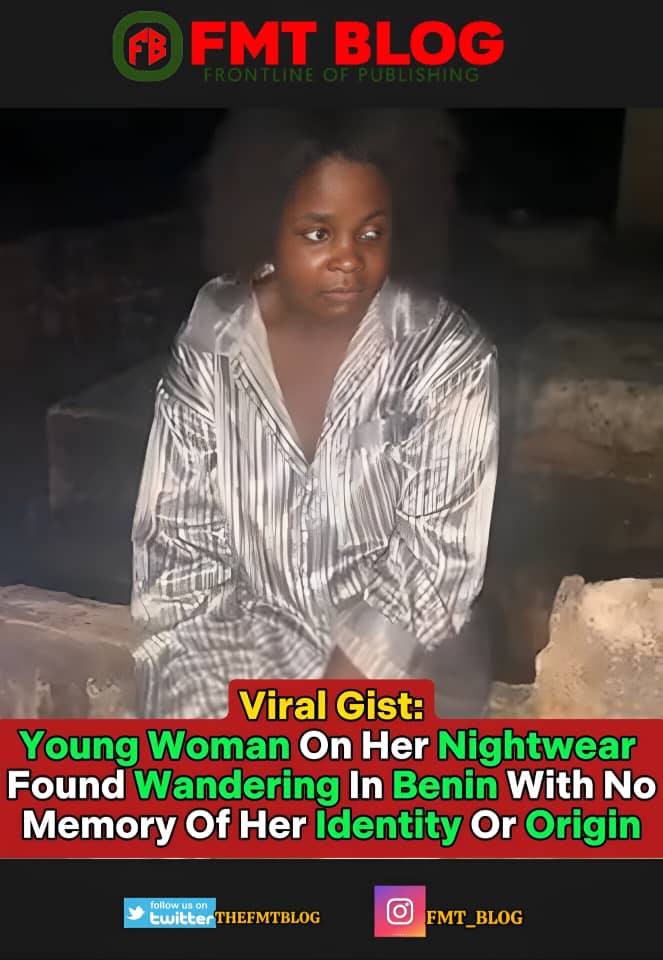 A young woman on her nightwear found wandering in Benin with no memory of her identity or origin.
She was seen roaming around in her pyjamas with no recall of who she was or how she arrived at her current place.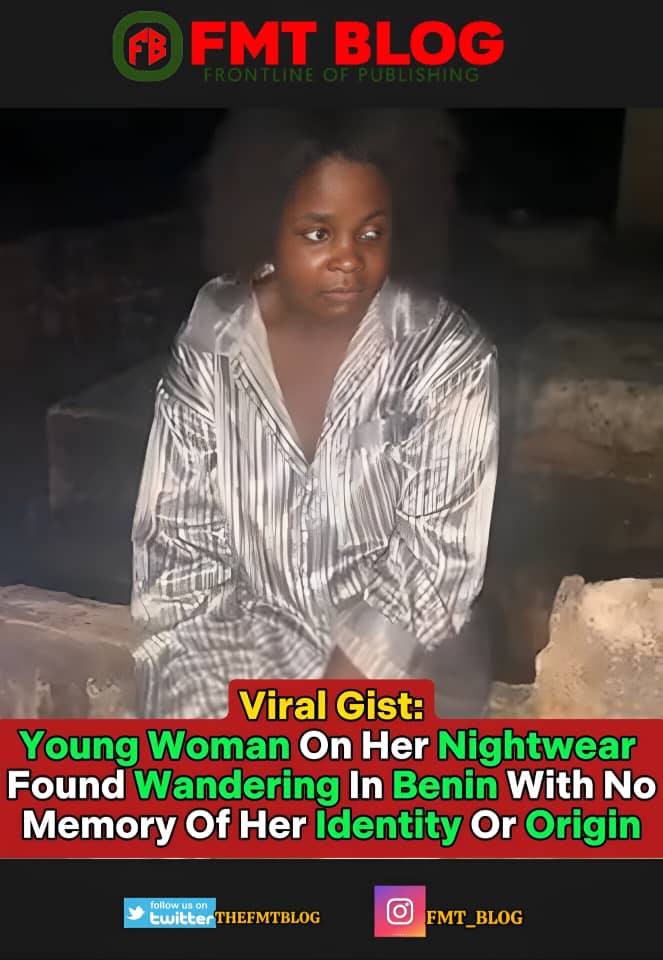 FMTBLOG gathered that the woman was seen in Benin. She had been wandering the region for four days until Good Samaritans contacted her for assistance.
She couldn't recall her name at first, but she later identified herself as Eboseriemen Eva from Irrua in Edo State.
Only a comb was discovered in her purse when it was inspected for a clue.
READ ALSO- Breaking!!!- Spanish FA President, Luis Rubiales Banned From All Football-Related Activity For 3- Years
The girl's identity has been made public in order to assist in the search for her family.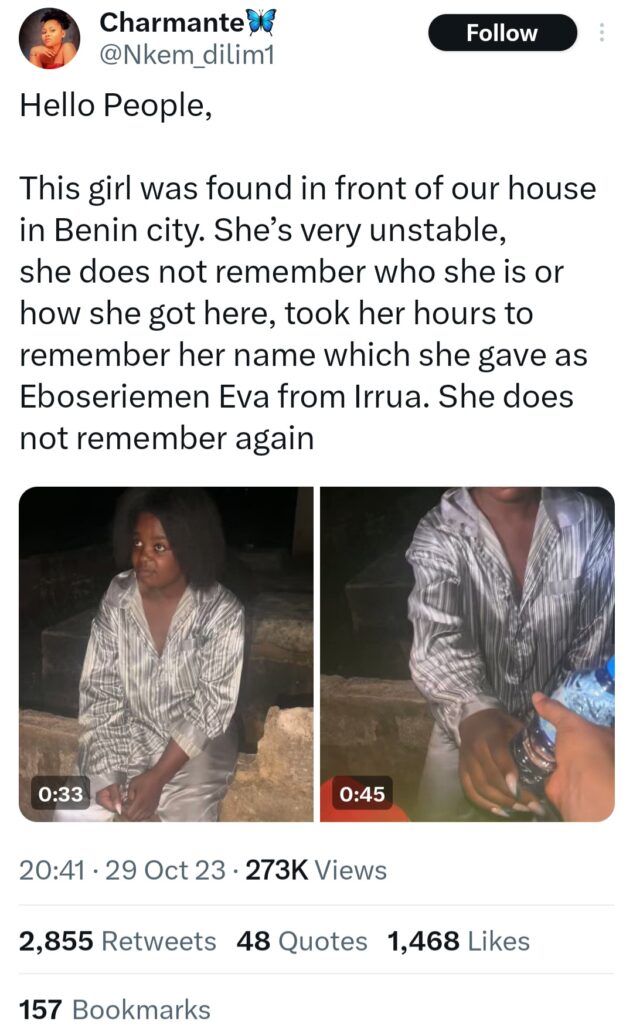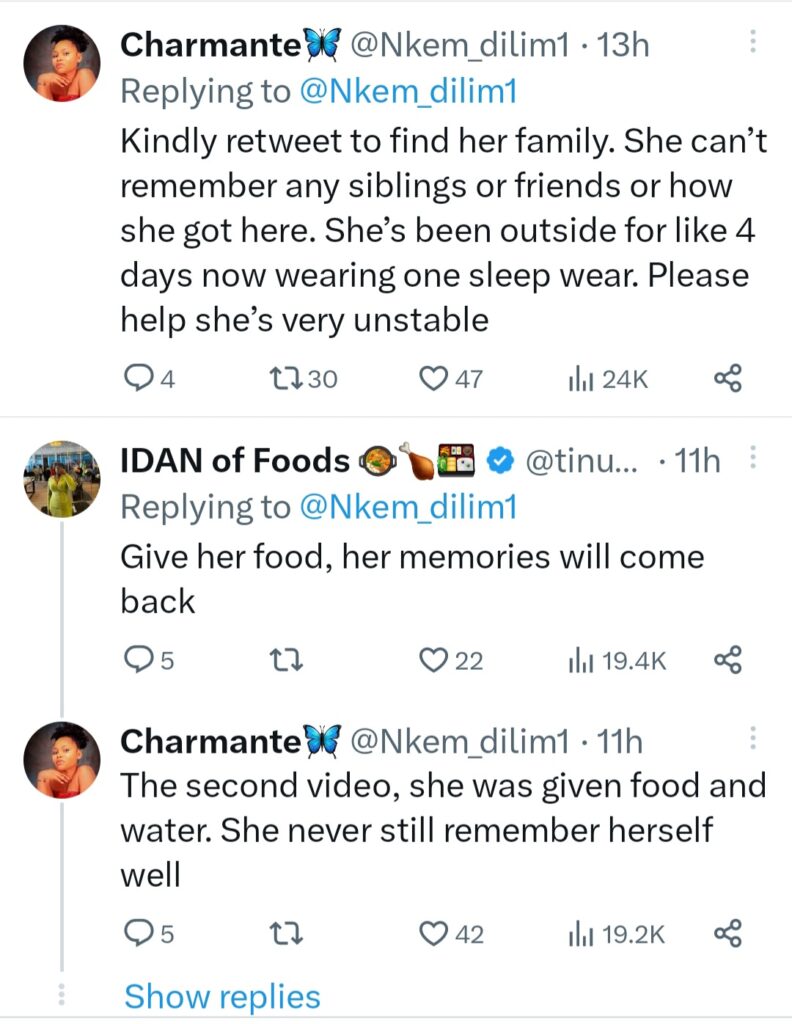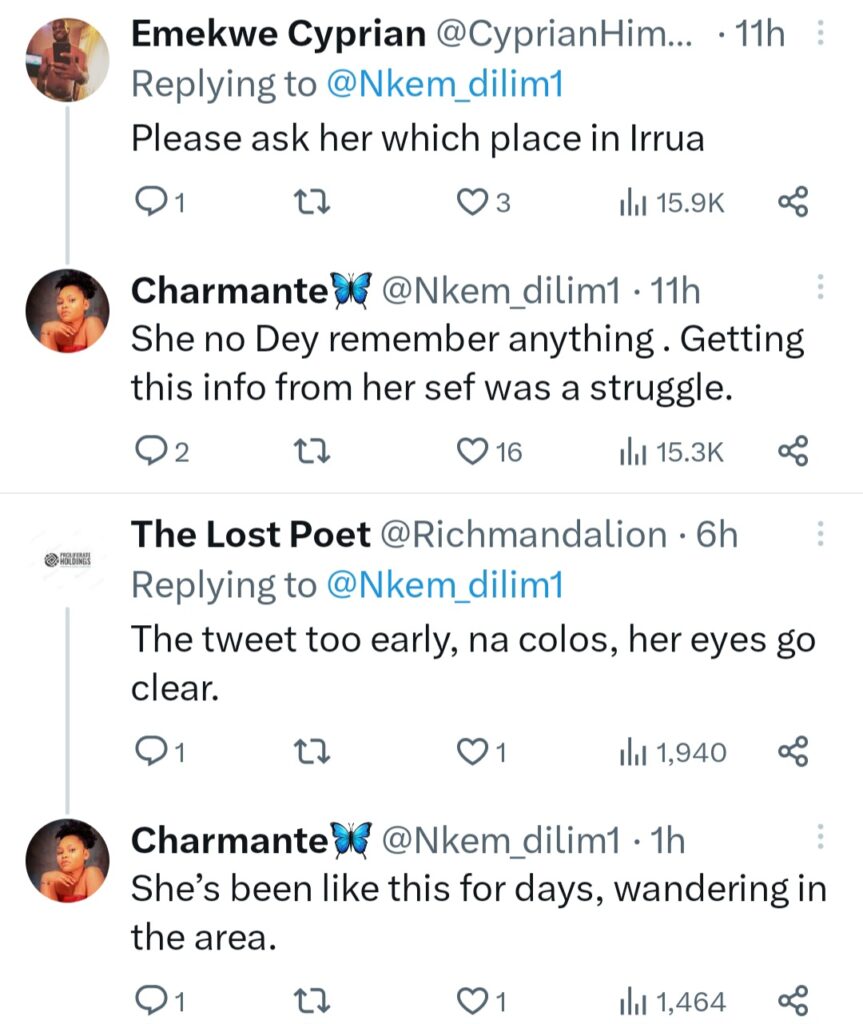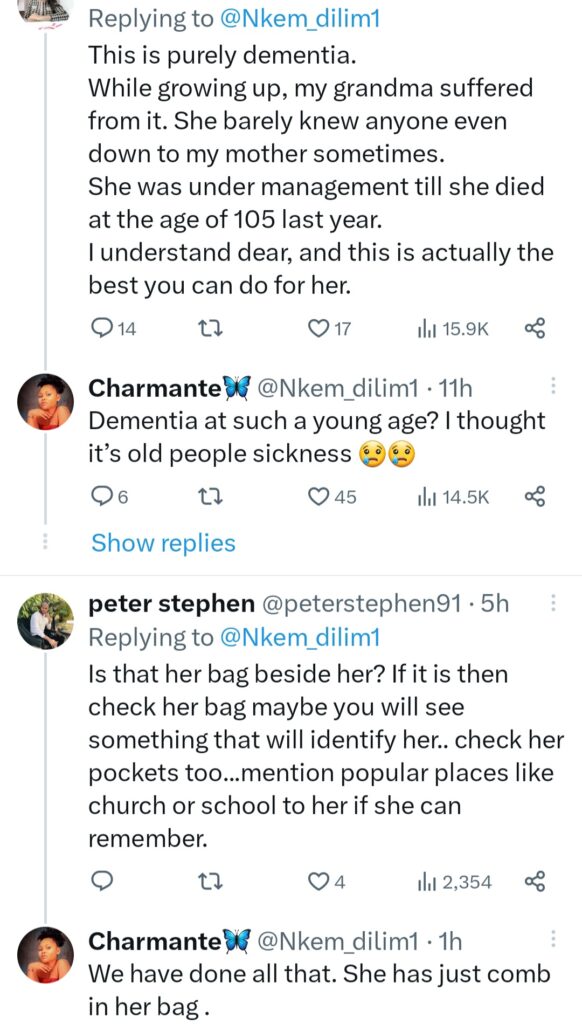 Drop comment below 👇
READ ALSO 👇