Chef Dammy's Pastor, Adegoke Jeremiah Sues Her For N20M Days After She Called Him Out Online 😒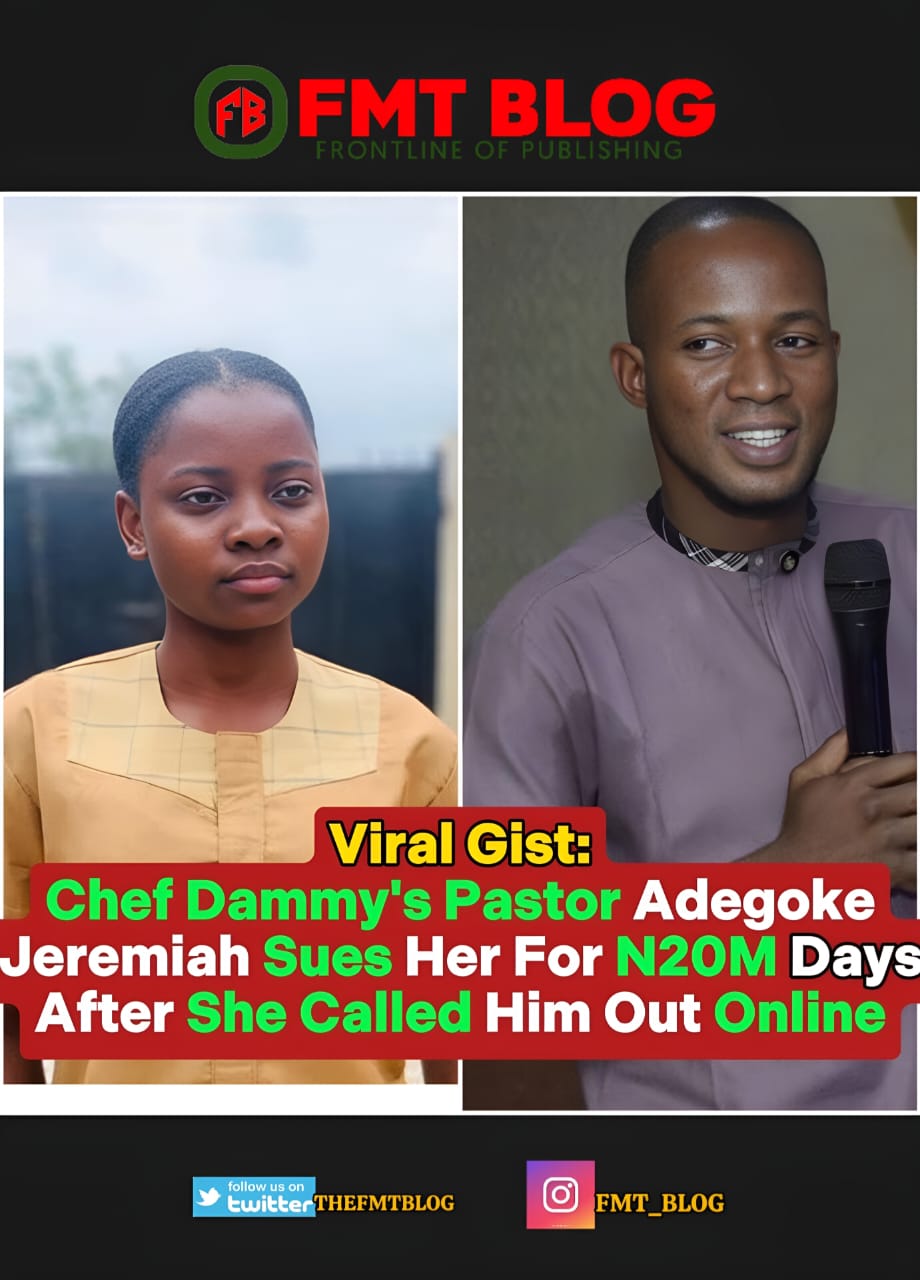 Chef Dammy was sued by her Pastor, Prophet Adegoke Jeremiah, only days after she demanded that he be held accountable if anything happened to her.
Recalled that she Had previously said "Hold My Pastor Adegoke Jeremiah Responsible Should Anything Happens To Me"- Chef Dammy Cries Out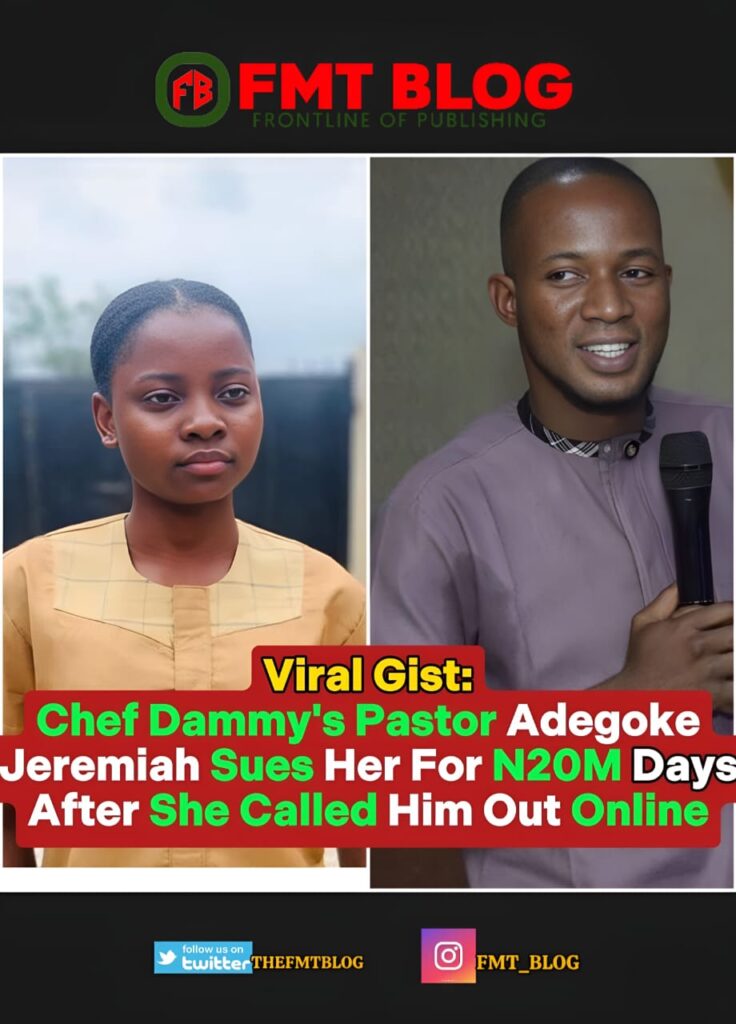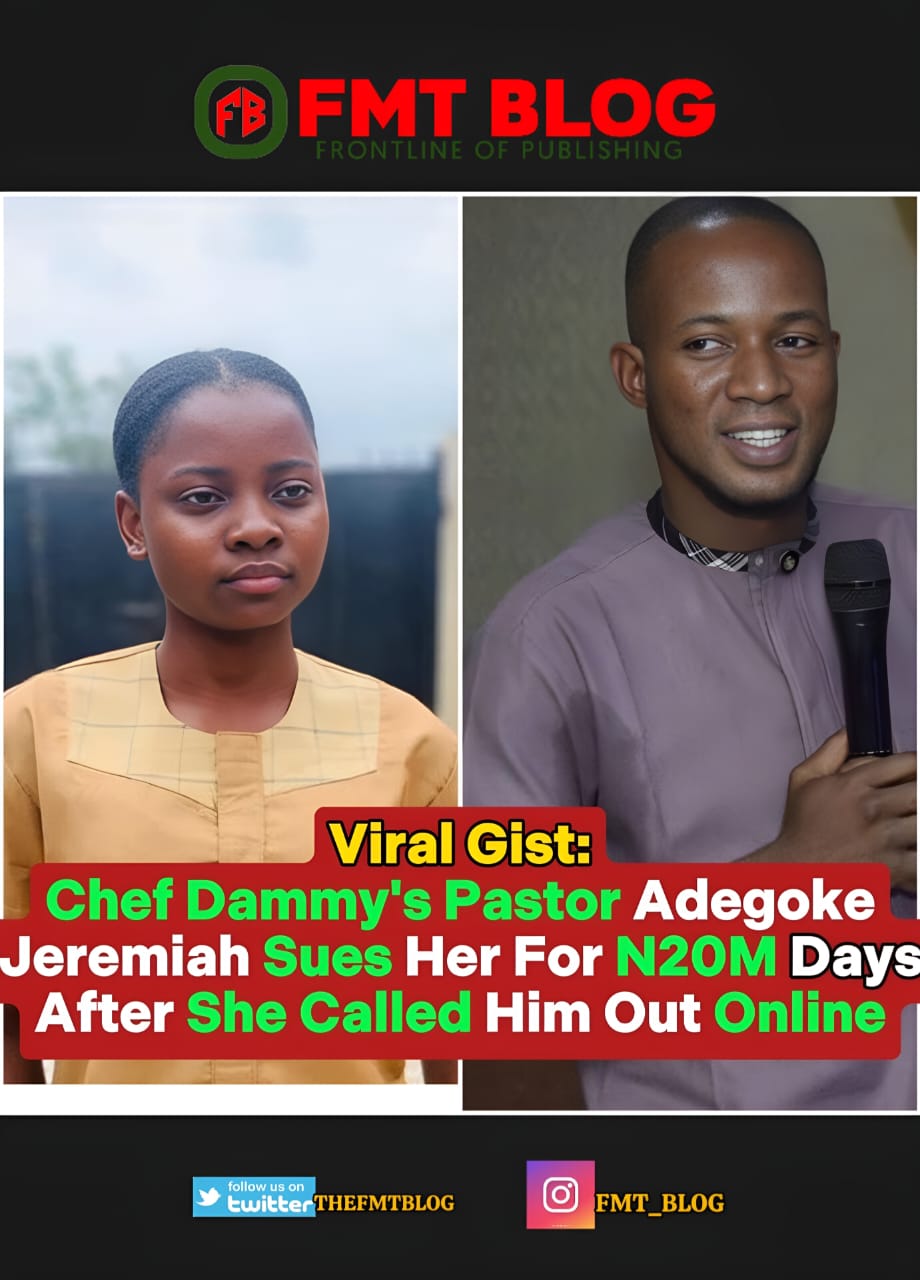 Chef Dammy said she had been intimidated and bullied and was always afraid for her life.
In a court petition dated October 23, the Pastor sought that Chef Dammy remove her previous comments regarding him on social media and in two widely circulated national dailies.
Prophet Jeremiah also requested N20 million in damages for alleged slander against him. He ordered Chef Dammy seven days to comply with the requests or face a court date with him.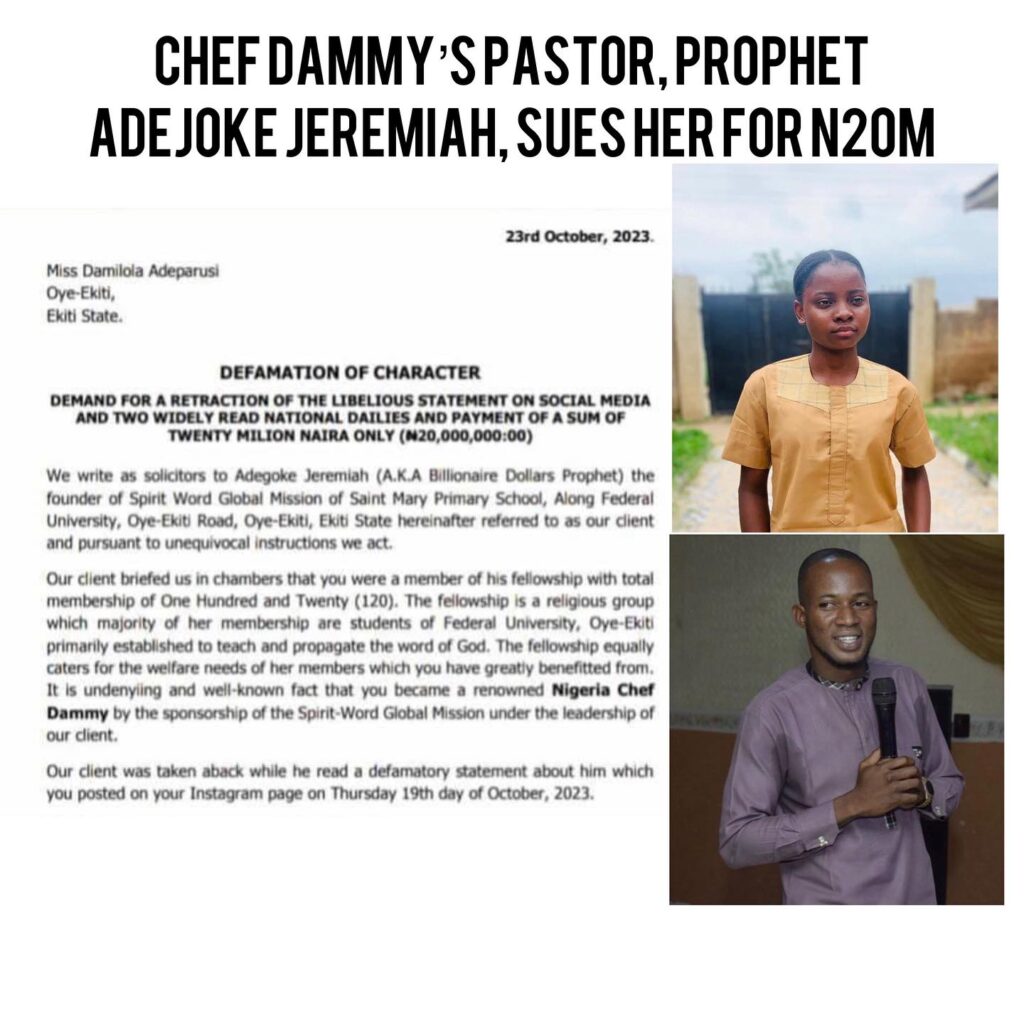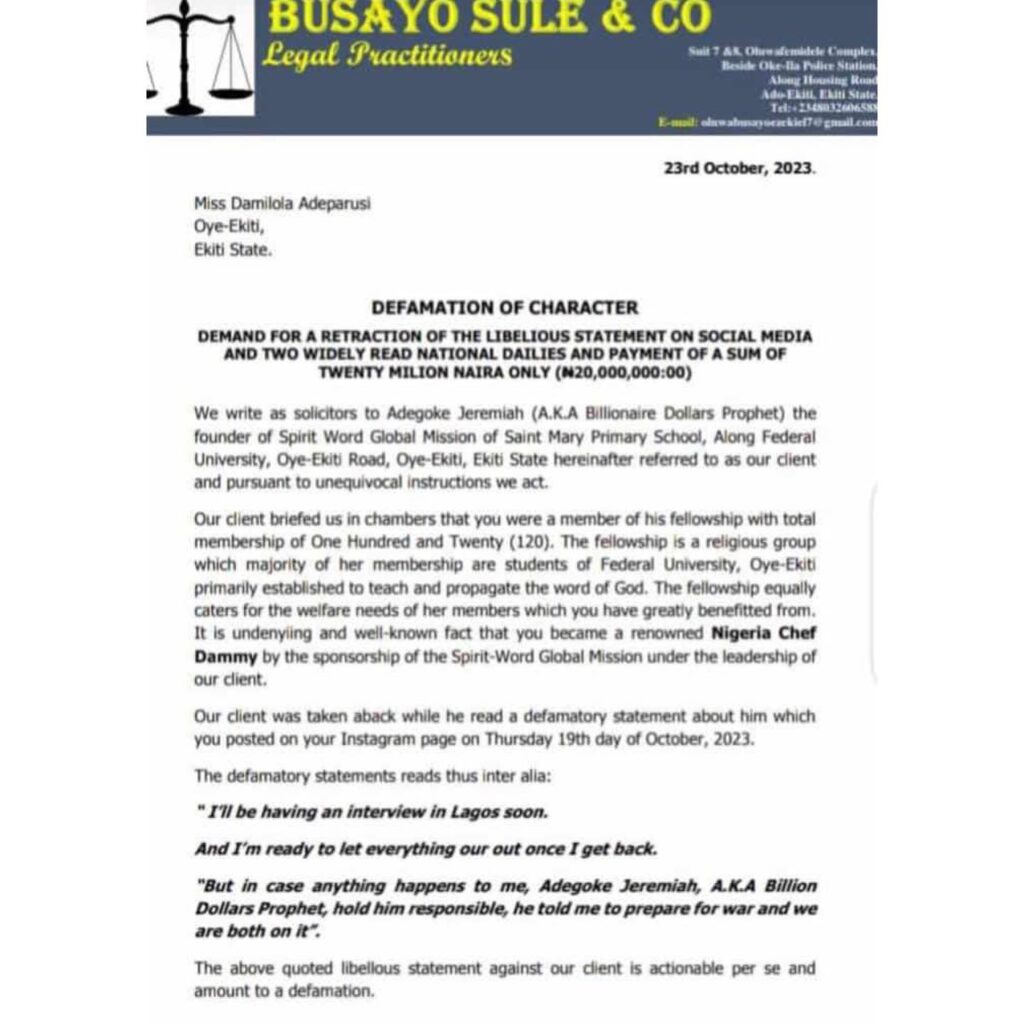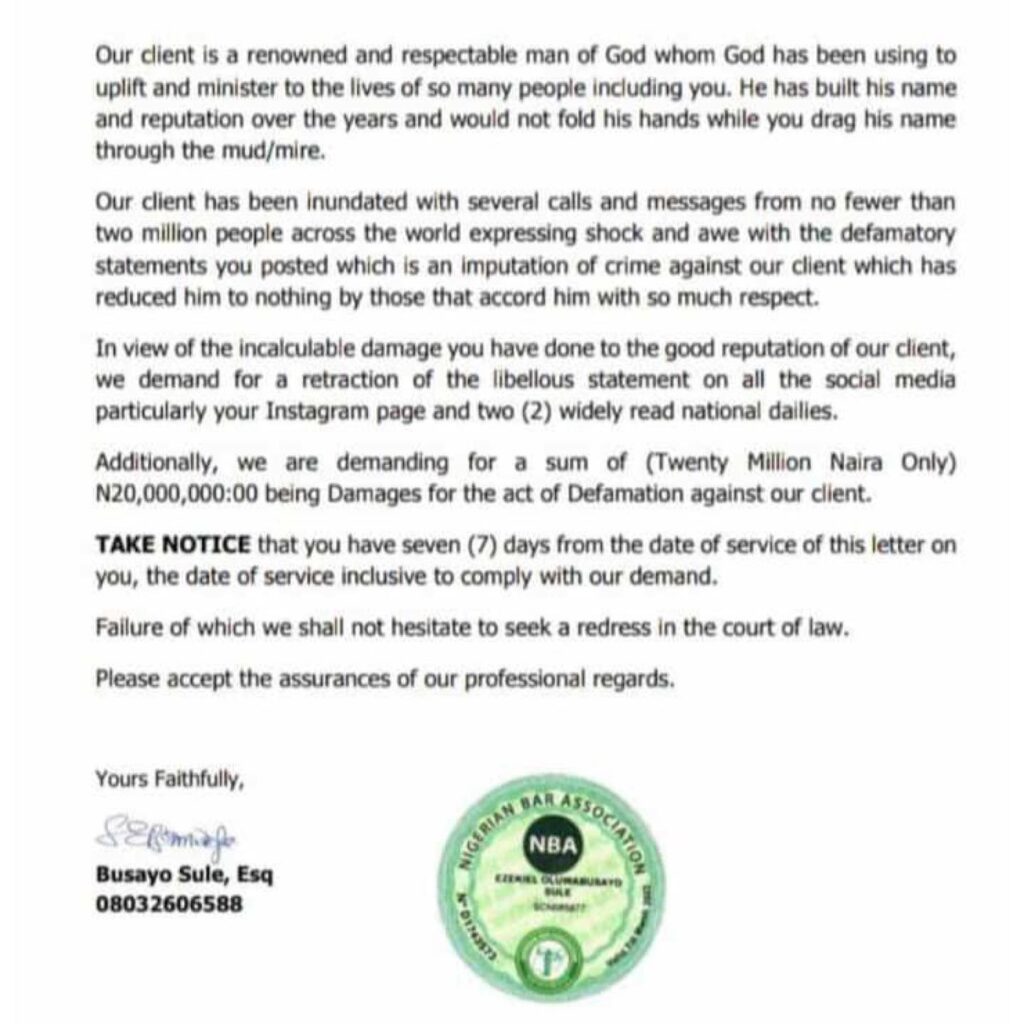 IF LIKE OUR UPDATES PLEASE KINDLY FOLLOW US ACROSS OUR SOCIAL MEDIA PAGES BELOW;
📩 Got a story? Email fmtblog4u@gmail.com.
Want more from FMTBLOG?
💃🏿 Join our dedicated Telegram Channel community for more latest tips and updates here: https://t.me/Femotech_blog
🤳 Stay in touch!
💻 Website: https://femotech.com.ng/
📸 Instagram: https://www.instagram.com/fmt_blog/
👨‍💻 Facebook: https://www.facebook.com/fmtblog
📱 Twitter: https://twitter.com/thefmtblog
💃 TikTok: https://www.tiktok.com/@fmtblog
Drop comment below 👇
READ ALSO 👇