Former Presidential Candidate, Sowore Slams President Tinubu Over Alleged N5 Billion Allocated To Buy Presidential Yacht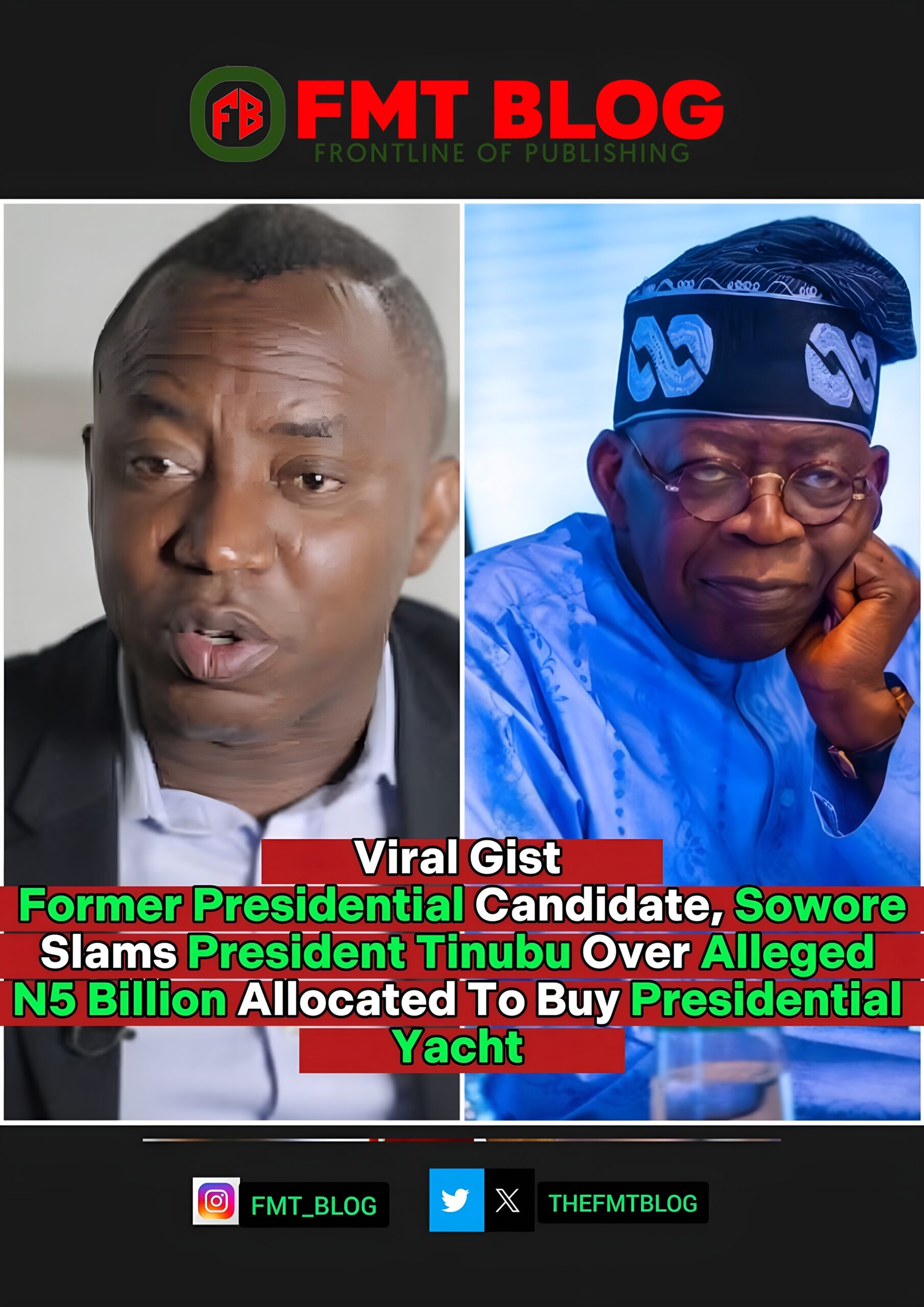 Sowore Slams President Tinubu Over Alleged N5 Billion Allocated To Buy Presidential Yacht
Publisher and former Presidential candidate, Omoyele Sowore, has strongly slammed the Tinubu administration for purportedly allocating ₦5 billion to acquire a Presidential yacht.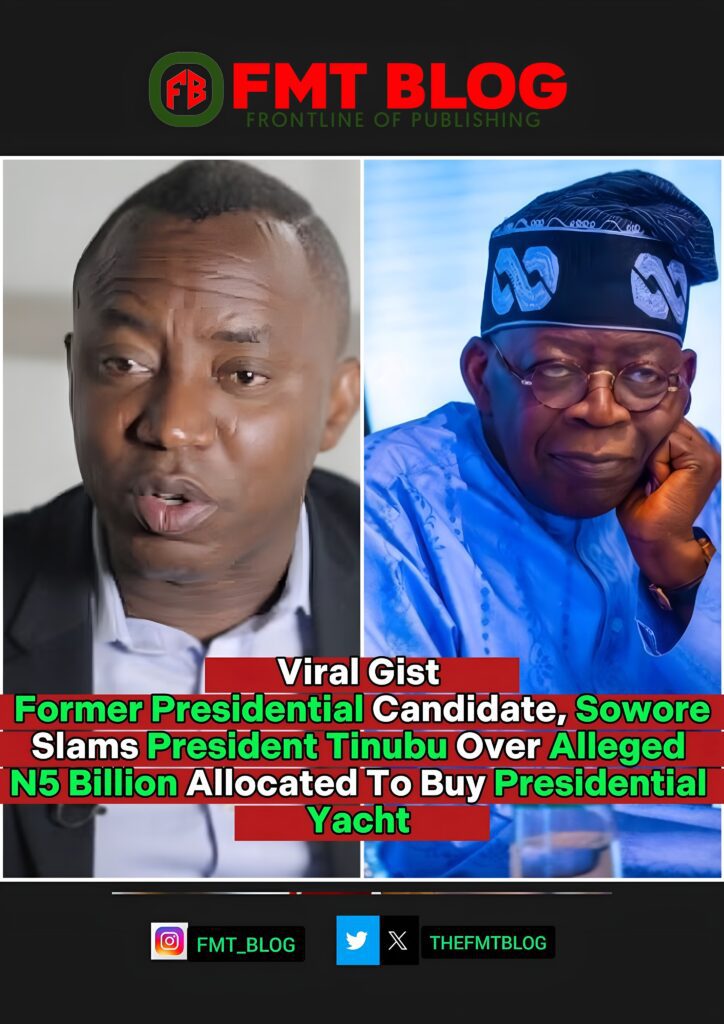 According to a report by PremiumTimes, this funding was included in the 2023 supplementary budget sent to the National Assembly on October 30, Monday.
The supplementary budget breakdown reveals that the Nigerian Navy has proposed a capital expenditure of ₦42.3 billion, alongside a recurrent expenditure of ₦20.42 billion, resulting in a budget estimate of approximately ₦62.8 billion.
READ ALSO- OAU Reacts To The Arrest Of Over 70 Students By EFCC During Midnight Raid(Video)
Furthermore, the budget suggests ₦4 billion for the renovation of the President's residential quarters and ₦2.5 billion for the renovation of the Vice President's residence.
Moreover, the supplementary budget outlines that the government plans to allocate ₦2.9 billion for Sport Utility Vehicles (SUVs) at the Presidential Villa and another ₦2.9 billion to replace operational vehicles for the presidency.
Curiously, the budget also allots ₦1.5 billion for vehicles for the Office of the First Lady, which has no legal standing in the country.
Regarding this development, Sowore recently took to X formerly Twitter to express his reaction;
''The @officialABAT dynasty of thieves! They want to buy a "Presidential Yacht" for N5billion for a man who's never been to a stream before, they want to renovate a Presidential Lodge in Lagos for N4b for a man who just built a mansion in Lagos that stretches from Bourdillon to Queens Drive in Ikoyi! Reason the joker was grandstanding about his son, Seyi sneaking into FEC meetings just to fool the unwary. #RevolutionNow They took fuel subsidies from the poor, floated the naira and introduced school fees so they could fund their luxuries while they maintain the miseries of the Nigerian populace!"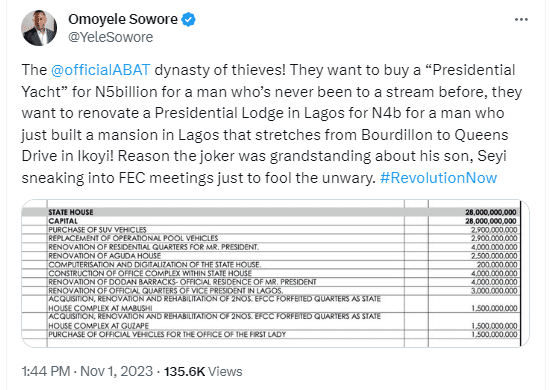 Drop comment below 👇
READ ALSO 👇